Those living with arthritis can sometimes experience debilitating pain. For individuals going through this constant cycle of discomfort, a 24-hour period with slight relief can make all the difference in the world.
Conventional pharmaceutical medications (anti-inflammatories, painkillers, etc.) are often paired with negative side effects. These drugs are often as difficult to live with as arthritis itself.
Thinking about using CBD oil for arthritis? The first thing you should know is not all oils are made the same…
For those with arthritis, CBD oil has emerged as a potential alternative to conventional medication. Many arthritis patients have discussed the relief that CBD oil has provided. In turn, this has encouraged other patients with arthritis to make the switch.
This article looks at recent medical research into CBD for arthritis and offers advice on finding the best cannabidiol product for your needs.
Below you will find our selections for the 10 Best CBD Oils for Arthritis. Each CBD brand was thoroughly tested according to efficiency, potency, transparency, and price.
Benefits of CBD Oil for Arthritis Patients
For arthritis patients specifically, the benefits of CBD oil stem from the compound's anti-inflammatory properties.
Patients with arthritis can administer CBD (cannabidiol) in several ways, including oral consumption (tincture drops), capsules, and topical CBD-based gels and creams. However, for people with arthritis, rubbing a topical CBD formula on inflamed joint areas is one of the most popular forms of application.
While people of all ages have reported success stories, it's important to point out that CBD is not an FDA-approved treatment for arthritis. As such, be wary of companies selling CBD oil that claim to treat or cure any form of arthritis or joint pain. These claims are unfounded and not supported by clinical data.
Even so, we'd thought we would share a few comments from people who tried CBD for arthritis and were thrilled with the results.
Independent Reviews of CBD Consumers
"I am 62 years old and have suffered from painful and sometimes even immobilizing arthritis, specifically in my wrists and elbows. I tried many conventional medications that the doctor prescribed to me and began experiencing horrible side effects. About a year ago, I decided to switch to CBD oil. I began ingesting drops orally, as well as rubbing the gel into my joints. The results have been miraculous, and I am now able to function better than I have in years."
-Summer Andrews
"I have been able to mostly cut out my use of opioid painkillers and anti-inflammatory drugs thanks to CBD oil extracts. It feels great to be relying more on nature than on pharmaceuticals to assist my knees and ankles, the regions of my body that seem to be taking the most damage from the arthritis."
-Gerry Burlington
Next, let's outline why CBD is potentially useful for patients with arthritis.
Is CBD Oil Good for Arthritis?
A growing number of people think the answer is 'yes.' According to an Arthritis Foundation poll, almost 30% of respondents currently use a CBD product, mainly a topical or liquid. Moreover, nearly 80% were either using CBD, had tried it in the past, or considered it for arthritis pain.
Also, in this poll, 87% of respondents said they used CBD specifically to manage their arthritis symptoms, with 94% saying they tried cannabidiol to relieve pain. Of those currently using CBD, 67% reported improved physical function, while over 30% said it provided relief from morning stiffness.
There is a suggestion that CBD's anti-inflammatory effects could help slow down the progress of rheumatoid arthritis (RA) or even halt it. CBD might also positively impact inflammation-related RA symptoms, such as fever and fatigue, by preventing RA from damaging the joints.
CBD has a different effect on the brain than THC and is non-intoxicating. It interacts with the CB1 and CB2 receptors in the body's endocannabinoid system (ECS). This interaction could help reduce the effects of inflammation, including pain. A growing body of evidence suggests the effects of CBD on arthritis are indeed beneficial.
For instance, this study published in the European Journal of Neuroscience in 2014 found that the ECS was involved in osteoarthritis pain. Since CBD and other cannabinoids impact the ECS, it is entirely possible that using them for arthritis is beneficial.
Let's check out some more research.
Medical Research on CBD Oil for Arthritis
While there are some older studies into CBD's possible effects on arthritis, it is best to focus on more recent data. A study published in the European Journal of Pain in 2016 looked at how CBD gel helped lab rats with induced arthritis. The researchers applied CBD gels to the rats for four consecutive days in concentrations of 0.6, 3.1, 6.2, or 62.3mg per day.
Overall, they found that 6.2mg and 62.3mg were "effective doses." This suggests that arthritis patients only need to apply a consistent and reasonable quantity of CBD to feel an effect.
Research investigating the link between CBD and arthritis pain is positive; however, most studies test on animals.
A 2017 study published in Pain analyzed the effect of CBD on rats with induced osteoarthritis (OA). The researchers found that local administration of CBD blocked pain. Also, prophylactic CBD treatment prevented pain and nerve damage in the OA joints from developing later on. The team wrote that "CBD may be a safe, useful therapeutic for treating OA joint neuropathic pain."
More recently, a study published in Cell Death & Disease in 2020 also revealed positive news regarding CBD and arthritis. The abstract states that CBD had anti-arthritic activity and could reduce symptoms by "targeting synovial fibroblasts under inflammatory conditions."
Hopefully, we will receive information from clinical studies that show CBD's positive effect on arthritis in human patients sooner rather than later.
Now, let's look at the brands worth considering when you're on the hunt for CBD oil for arthritis.
Don't want to read our #1 CBD brand for this year? Check out the video summary below on the best CBD oil for arthritis!
10 Best CBD Oils for Arthritis
The following is a top-10 list of the best CBD oils for arthritis. We feel these products are of the highest quality currently available on the market. Please remember that none of these products are FDA-approved treatments for arthritis. They should not be considered a cure or treatment for the condition.
In 2018, a World Health Organization (WHO) critical review report stated that CBD oil is generally well tolerated with a good safety profile. However, it can still lead to adverse side effects. Therefore, we recommend discussing your use of CBD with a healthcare professional before implementing any new products into your day-to-day regimen.
1. PureKana
First on our list is PureKana. This brand is a leading CBD oil manufacturer featured by major industry publications such as High Times. As one of the best-known CBD oil producers, its products are very trustworthy. By utilizing state-of-the-art CO2 extraction techniques, PureKana can create one of the purest CBD oils.
BENEFITS OF PUREKANA CBD OIL
Non-intoxicating
Organic and non-GMO
Fast delivery with free shipping
Potencies ranging from 300mg – 2,500mg
Full Certificates of Analysis (COAs) are available on the PureKana site
Visit the official online store at www.purekana.com.
Also, don't forget to use our coupon to get 20% off your order: 20KANA
2. Charlotte's Web CBD Oil
Charlotte's Web is one of the best-selling CBD oil brands in the USA. Its quality has kept it ranked among top consumer lists for several years. CW Hemp offers a complete range of high-quality CBD oils, as well as hemp-infused CBD creams and balms. Most importantly, these creams contain pure, potent CBD extract, and you can administer them directly at the site of discomfort and inflammation.
BENEFITS OF CW HEMP CBD OIL
Full-spectrum extract includes terpenes and other active phytocannabinoids (CBC, CBG, CBN)
Various potencies available
One of the best-selling CBD oils in the U.S.
For more information on the complete range of CW Hemp products, visit the official website at www.charlottesweb.com.
Also, feel free to read our comprehensive Charlotte's Web Review to learn more about its products.
3. Premium Jane CBD
Premium Jane sells four different products, each one crafted with care and expertise. For example, it sources its hemp from farms in Kentucky, with every batch tested by a reputable laboratory. Premium Jane currently offers full-spectrum CBD oil tinctures with cannabidiol concentrations of up to 5000mg, CBD gel capsules, topical CBD cream, and CBD gummies.
BENEFITS OF PREMIUM JANE CBD OIL
Sourced from genetically selected CBD hemp plants
The hemp is harvested from organic USA farms
Six available flavors: Natural, Citrus, Mint Chocolate, Mint, Lemon Lime, and Peach Nectar
Full-spectrum CBD oil includes terpenes and phytocannabinoids
If you're living with arthritis, browse the selection of Premium Jane CBD oils and topical creams at www.premiumjane.com.
Also, be sure to use our 20% Coupon Code: 20JANE
4. Hemp Bombs
Hemp Bombs is a unique CBD brand out of Tampa, Florida. It offers a large selection of products for various uses, including CBD edibles, CBD vape additives, and more. Hemp Bombs also formulate potent full-spectrum tinctures. The 5000mg bottle offers 166.67mg of CBD per ml.
BENEFITS OF HEMP BOMBS CBD OIL
Large range of CBD products and potencies to choose from
Consistent engagement with its client base
Frequent discounts and online promotions
Products are available in retail locations across the U.S.
Offers compliance labels and lab reports on every one of its products
Shop the entire selection of CBD products over at www.hempbombs.com.
5. CBD Essence
CBD Essence offers a wide array of CBD-based products ranging from vape juices to CBD candy. Easily accessible items include hemp oil capsules and pet CBD oil. The diversity in items sold by CBD Essence makes it one of the top brands on our list.
BENEFITS OF CBD ESSENCE CBD OILS
Safe for both human and pet consumption
Products sourced from EU-certified industrial hemp
Delivers to all 50 states plus U.S. territories
To discover the benefits of each product, check out our CBD Essence online review.
6. FAB CBD
FAB CBD offers a variety of flavorful CBD tinctures. Its CBD products are sourced from hemp with a THC content of less than 0.3%. This potent, high-quality range offers a robust full-spectrum extract of plant phytocannabinoids. It also offers other CBD options, such as chews and topicals, for those who dislike placing the oil drops under their tongue.
BENEFITS OF FAB CBD OIL
FAB CBD sells isolate options that are 100% THC-free
Lab-certified and free from any chemical solvents
Made in the USA
Entry-level CBD options for all budgets
Learn more about the complete range of FAB CBD products at www.fabcbd.com.
7. Joy Organics
Joy Organics CBD is another firm favorite here at WayofLeaf. This long-standing brand offers a variety of high-quality CBD oil products that are trustworthy and safe for oral consumption. The products are versatile and should suit your needs regardless of why you use CBD.
Joy Organics has become a leader in the CBD industry largely due to its rock-solid reputation and effective, reliable hemp extract products.
BENEFITS OF JOY ORGANICS CBD OIL
Farm Bill compliant
Money-back guarantee
Broad-spectrum (zero THC) formulas
Sourced from USA-grown hemp
Access Joy Organics CBD products online at www.JoyOrganics.com, or feel free to read our Joy Organics Review.
8. CBDPure
By keeping its product line simple and unadulterated, CBDPure focuses on quality. Because of this, the hemp it uses is certified organic and originates from Colorado and Washington. All products are analyzed via an independent third-party laboratory. Also, you can view these COAs on the brand's official website.
BENEFITS OF CBD PURE CBD OILS
Satisfaction guarantee and 90-day return policy
Produced with certified organic hemp
Free of solvents, heavy metals, and other contaminants
Independent third-party lab testing for quality
Full-spectrum of plant-based cannabinoids and phytochemicals
To discover more about CBDPure, visit its website at www.cbdpure.com.
9. CBDistillery
Most people recommend an oral CBD oil or a topical CBD cream for arthritis. However, CBDistillery specializes in high potency isolates that you can use as dabs or with a portable vape pen. Its tinctures range from a CBD concentration of 500mg to 5000mg.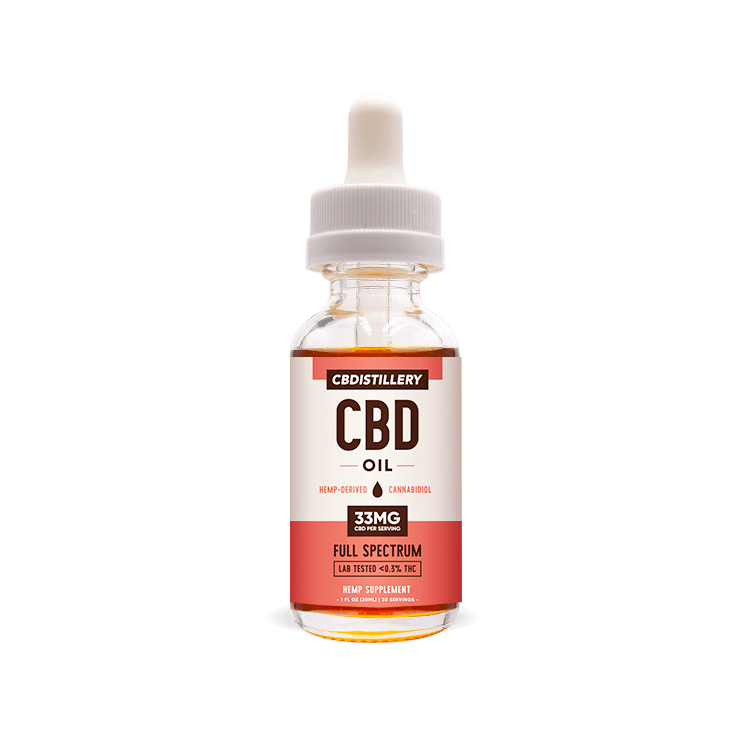 BENEFITS OF CBDISTILLERY CBD OILS
Lab reports with CBD content posted on each product page
Full-spectrum tinctures
Frequently mixed with juice or coffee for easy ingestion
Check out our Full Review of CBDistillery and learn why it belongs on our top 10 list.
10. Elixinol
Many media sources, including Men's Health, The Wall Street Journal, and CNN, recognize and feature Elixinol. Most importantly, these outlets praised the CBD oil company for its top-quality products, which offer purity and potency.
BENEFITS OF ELIXINOL CBD OIL
Organic hemp extract tinctures
Excellent product variety and versatility
Praised for purity, potency, and clarity
Affordable pricing
Official website link: elixinol.com.
Make sure you use our 15% off coupon if you order online: 15CBDOFF
CBD OIL FOR ARTHRITIS – WHERE TO START?
As you can see, there are several top-quality CBD oil producers on the market. We conducted hands-on research and carefully reviewed a number of these products. Ultimately, we decided to choose the one we believe surpasses the others regarding quality, accessibility, and purity. From what we've seen, PureKana brings an impeccable line of CBD products to the market.
Even if you do not choose to go with PureKana, know that all of the companies listed above have top-notch products, and most offer a 100% money-back guarantee. Therefore, it is likely that you will be happy with your product.
CBD Oil for Arthritis Uses
One of the great benefits of CBD is its versatility. People with arthritis have many options when it comes to using it. Generally speaking, the best CBD products for joint pain and similar conditions are topicals such as creams, balms, and ointments. These products are infused with cannabidiol and are easy to rub into the skin at the site of pain.
According to many CBD topical users, products tend to work relatively quickly and can provide relief for hours. Also, the bioavailability of topicals is likely on the high side, although there are few studies to confirm this.
Topical products tend to work relatively quickly and can provide relief for hours. Some prefer vaping the cannabinoid for fast-acting effects.
Edibles and tinctures are standard CBD products but aren't always the best option. You might find edibles take too long and have a low absorption rate. CBD oils tread the middle ground as they can take effect relatively quickly and offer a reasonable rate of bioavailability.
Individuals using CBD for arthritis might want to try vaping the cannabinoid if they need a fast-acting product. Some users say they feel the benefits within seconds, and the absorption rate is relatively high. However, there are concerns over the long-term safety of vaping products.
CBD Dosage for Arthritis
Unfortunately, there is no standard CBD dose, given the lack of industry regulation. You can look for dosing guides online, which tend to recommend using a specific amount depending on your body weight. Certainly, the amount you weigh plays a role in how the cannabinoid affects you.
Yet, we feel that the best course of action is to first begin with a small amount of CBD. Monitor how you feel in general and determine whether the cannabinoid has a positive effect. If you feel nothing, slowly increase the amount you use until the effect is noticeable. Also, please remember that you need to use CBD consistently for a couple of weeks to get the best effects.
Best CBD Oil for Arthritis: What to Consider
One of the biggest issues when purchasing any CBD product for arthritis is the lack of industry regulation. As long as CBD isn't a federally legal substance, the FDA will provide little oversight. Typically, the FDA does nothing other than send warning letters to brands that make medical claims.
Otherwise, you're relying on state laws which are not always detailed. As a result, virtually anyone can create a CBD brand overnight and begin selling low-quality, potentially harmful products. Here are six things to consider before investing in any CBD products.
1 – Where Does the Hemp Come From?
Although hemp has many benefits as a crop, one of its big strengths is potentially a weakness. Hemp absorbs a huge amount of the elements in the soil. This is great news when it is cultivated organically in high-quality soil. However, if grown in contaminated land, hemp absorbs the toxins. Sadly, some companies use low-grade hemp when creating CBD.
Therefore, you should stick with brands that only use organically grown hemp from the United States, Canada, or Europe.
2 – Extraction Method
Let's keep this short. Steer clear of brands that use a solvent like butane, hexane, or propane. Certain reputable brands use food-grade ethanol extraction as they claim it results in a product with more terpenes and cannabinoids. This is okay as long as they remove the vast majority of the residual solvent.
However, there is a growing trend towards supercritical CO2 extraction. The carbon dioxide acts as the solvent, resulting in a clean, high-quality hemp extract.
3 – Type of CBD
There are three main types of CBD products:
Full-Spectrum: Contains dozens of cannabinoids and terpenes.
Broad-Spectrum: Also contains a wide array of compounds but little or no THC.
Isolate: CBD is the only cannabinoid in such products, although some brands add terpenes.
Much is written about the 'entourage effect,' with research suggesting that cannabinoids work better together than in isolation. However, data also says the notion of an entourage effect having a greater therapeutic effect is overblown.
Further studies into the phenomenon are necessary to get a clearer picture.
4 – Consumption Method
You can consume CBD in a variety of ways:
Orally: You eat a product such as a CBD chocolate bar, gummy, or capsule.
Sublingually: This involves placing CBD oil drops beneath the tongue and holding the liquid there for up to 60 seconds.
Vaping: A vaping device heats the CBD oil or concentrate, turning it into a vapor that you inhale.
Topicals: There are dozens of creams, balms, ointments, and sprays infused with CBD. Rub the substance into the skin to potentially benefit from localized relief.
 As we mentioned earlier, most people will choose a topical product when using CBD for arthritis. However, you might find that a vaporizer provides rapid effects and a higher rate of bioavailability.
5 – Certificates of Analysis (COAs)
The COAs provided by a brand after conducting third-party testing are essential. This documentation enables you to see the CBD content of the product. It also shows the concentration of other cannabinoids and terpenes, not to mention evidence that the product is free from harmful chemicals.
Ensure the COAs are up to date and come from a reputable laboratory. Steer clear of any brand that doesn't provide third-party lab reports.
6 – Brand Reputation
These days, it is hard to get away with deception for long. Check out customer reviews, as well as third-party reviews. While certain new brands are unquestionably legitimate, when in doubt, stick with companies such as PureKana that have been around for a while.
Final Thoughts on the Best CBD Oils for Arthritis
In conclusion, numerous reputable CBD products may offer anti-inflammatory properties. These properties may provide beneficial effects for various medical conditions, including arthritis.
Also, as an antioxidant, CBD could reduce the stressors that exacerbate inflammation. Properly-dosed CBD might improve general well-being, and it has little to no adverse side effects.
In summary, if you are an individual suffering from the debilitating pain of arthritis and are searching for an alternative option to relieve pain and discomfort, CBD oil could be an option. However, don't expect any of the products listed above to "cure" your arthritis. Overall, countless people have found effective relief for their joint pain, but CBD oil has a unique effect on every individual.
We hope you have enjoyed reading about the 10 Best CBD Oils for Arthritis and that you have found this article to be educational and informative. Here is our final roundup:
FAQ About CBD Oil (and Its Use for Arthritis Relief)
Scientific research points to the potential benefits of using CBD oil for arthritis. However, little is understood about cannabidiol among the general public – and the population already using CBD for joint pain. Let's take a closer look at the physiology of cannabidiol in the following FAQs.
How is CBD extracted from the Cannabis sativa plant?
There are a variety of methods used to produce CBD oil. Most companies with trustworthy products use either CO2 or solvent-based extraction. During CO2 extraction, high-pressure carbon dioxide is applied at low temperatures in a closed-loop system. The process requires a level of expertise and preserves the quality and purity of the CBD.
Is it legal to purchase CBD oil in all 50 states?
CBD oil products are sold and shipped to all 50 states, so long as they are sourced from industrial hemp and have a THC percentage under 0.3%. However, a couple of states have made rules on ensuring there is even less THC in cannabidiol products. CBD products with a THC content greater than 0.3% are only legal in states that have legalized cannabis, either recreational or medically.
If I want to buy CBD oil for arthritis, do I need a doctor's prescription or recommendation?
To buy CBD hemp oil for arthritis, you do not need a prescription or a doctor's recommendation. Dozens of USA-based manufacturers produce CBD oil from hemp and ship it to all 50 states.
How long until the CBD begins to work?
Each CBD product and each human body is different from the next. Some people who take CBD oil for arthritis notice positive effects within 20-30 minutes. Of course, this can vary depending on oil strength, dosage, metabolism, and several other factors.
How does CBD work on a chemical level?
When one consumes CBD, it interacts with receptors throughout the body and brain. These receptors, known as cannabinoid receptors, belong to a vast network of neurotransmitters called the endocannabinoid system or ECS. Unlike THC, which binds directly to receptors, CBD appears to stimulate pathways involved in producing naturally occurring endocannabinoids like anandamide and 2-AG.
What are the general benefits of CBD oil?
Epidiolex, which contains CBD, is an FDA-approved medication for two forms of pediatric epilepsy: Dravet syndrome and Lennox-Gastaut syndrome, and tuberous sclerosis complex (TSC) in patients at least 12 months old. Currently, there are no other clinical applications for the compound.
That said, CBD is recognized by the National Institute of Health as having "analgesic (pain-relieving), anti-inflammatory, antineoplastic, and chemopreventive activities." Based on these properties, CBD may be useful in helping with dozens of different medical ailments. Of course, advanced clinical data will need to be acquired for CBD to be recognized as a medication for any additional medical conditions.
Here is an overview of what CBD could potentially help with:
Alzheimer's disease
Anxiety
Arthritis
Chronic pain
Depression
Epilepsy (seizures)
Inflammation (stemming from various conditions)
Insomnia
Obesity