An estimated 30 million Americans have a form of liver disease, and it is the 12th most common cause of death in the U.S. As you may already know, the liver is our largest internal organ. It is involved in cleaning the blood, processing food material, producing vital nutrients, and detoxifying harmful substances. Even when damaged, a healthy liver has an astounding ability to regenerate cells.
When the liver is too damaged, however, it loses its ability to heal itself and creates scar tissue.
Cirrhosis is the final stage of liver disease, which can ultimately prove fatal. Various studies have found a link between marijuana and the restoration of liver function. While these studies have been on mice only at this point, if the results translate to humans we would have a promising cirrhosis treatment option available.
However, there have been reports of some liver toxicity with CBD use, so let's take a look at the evidence.
CBD Concerns
The trouble with CBD (cannabidiol) is the lack of regulation in an industry known as the 'wild west' due to the level of lawlessness. It is hoped that the passing of the Farm Bill of 2018, which legalized the growth of industrial hemp, will help tighten regulations. 
In 2017, a study by the University of Pennsylvania School of Medicine found that almost 70% of CBD products didn't contain the amount of the cannabinoid promised on the label. Over 40% contained too little CBD, while 25% contained too much. Even more concerning, almost 20% of the products contained significantly high levels of THC.
CBD Interactions with Prescription Medications
The main concern with CBD is its potential interactions with other drugs. CBD itself is metabolized by an enzyme called CYP3A4. There are prescription drugs that hinder CYP3A4, which can thereby slow the breakdown of CBD and increase its rate of physiological activity. Other drugs increase levels of the enzyme and lead to rapid CBD breakdown. 
In addition, CBD interacts with cytochrome P450 enzymes, which are responsible for the metabolism of several pharmaceuticals. At sufficiently high doses, CBD even inactivates cytochrome P450, which can lead to toxic levels of the pharmaceutical drugs.
CBD's Effect on the Liver
A 2019 study done on mice showed that at high levels, CBD led to the elevation of liver enzymes, an indicator of liver damage. The levels of CBD used were quite high, representing the maximal dose that someone taking the CBD-based epilepsy drug Epidiolex may be taking  No data is yet available on the actual liver status of humans who have taken Epidiolex, as the drug is still relatively new.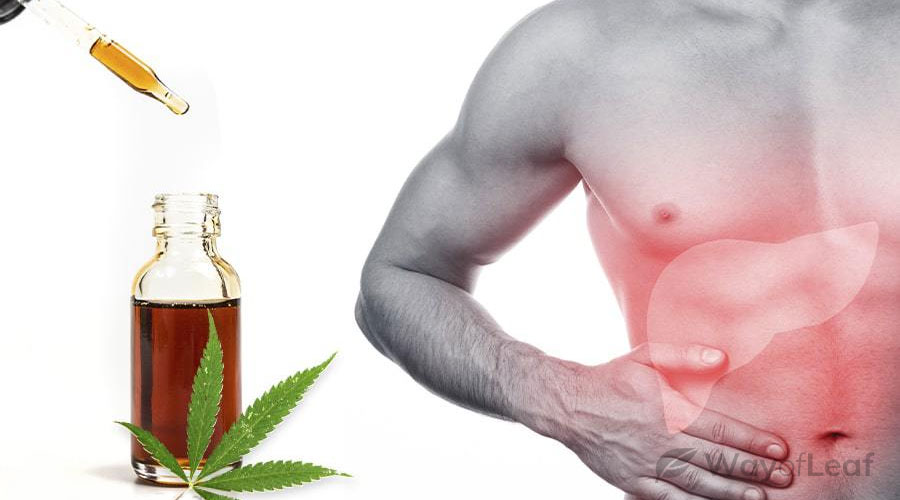 however, it should be noted that another study found that lower levels of cbd were actually protective against alcohol-induced liver damage in mice. researchers found that cbd was a promising treatment for damage that was associated with inflammation, oxidative stress, and steatosis (fatty liver).
Quality of CBD Matters
In addition to avoiding interactions with other drugs, ensuring you verify the quality of your CBD is crucial. Ask yourself the following questions:
Is the company you are buying CBD from well-established?
This should go without saying. Take the time to do some quality research, spend plenty of time reading, and make a genuine effort to inform yourself about quality, safety, etc. Simply put, your overall experience with CBD will hinge upon the quality of extract you choose.
Does it post results of third-party lab tests on its site?
Again, this is crucial. Avoid purchasing CBD from any manufacturer that doesn't offer lab reports verifying the presence of cannabidiol. And furthermore, make sure that the lab reports also verify the absence of unwanted chemicals, including things like fertilizers and pesticides.
How does it extract the CBD? Does it use solvents or supercritical CO2 extraction? Use of clean alcohol as a solvent is acceptable, but avoid CBD extracted using butane.
Most high-quality sellers nowadays use CO2 extraction techniques. CO2 is, of course, a natural substance, and is in fact in many of the foods and beverages we consume on a daily basis. Supercritical CO2 is generally regarded in the industry as providing the safest, most efficient, and most advanced extraction techniques.
Is the oil free from pesticides, insecticides, and heavy metals?
It should come as no surprise that these are not things you want to be ingesting. A quality CBD oil that's been formulated using CO2 extraction techniques should be free from things like unwanted chemicals, pesticides, heavy metals, etc.
Does the company outline its extraction process in detail?
Believe it or not, there are still companies out there that fail to mention how they're products are made. If you scan through a brand's website and can't find any information on extraction processes, you'll probably want to avoid buying from that brand.
Where do they source the cannabis or hemp?
This is another crucial consideration as the quality of your CBD oil can only be as high as the quality of your hemp. And believe it or not, not all hemp contains high amounts of CBD. Good, high-quality CBD oil is sourced from hemp that has been specifically cultivated for its cannabidiol content.
Furthermore, hemp that is grown in the US or the EU is subject to much stricter agricultural guidelines than other parts of the world.
In other words, the quality of these plants is likely to be higher than cultivars from places like India, China, etc. Know where the hemp was grown that was used to make your CBD oil, and you'll be well on your way to choosing a quality tincture.
Final Thoughts on CBD and the Liver
There is scant evidence to suggest that CBD itself causes any issues with liver function at low levels. However, it's still important to keep some key things in mind. One of the first things to keep an eye out for is low-quality CBD, which may harm your liver by exposing it to toxins.
The other main danger is if you are already using prescription medications. Any medication that is metabolized by your liver is affected by CBD, so please speak to your physician before proceeding with CBD. Regardless if they understand cannabidiol, they can help by regularly checking your blood for signs of abnormalities.
Brand Name
Features
Our Score
Full-spectrum Hemp extract
No pesticides, solvents or chemical fertilizers
3rd party laboratory tested
Price Range ($48.00 – $390.00)
Full-Spectrum Extract (Made in USA)
100% Natural and Organic
Contain no artificial flavors or preservatives
Prices range ($48-$125)
High-grade CBD formula
All products are lab tested
Made from organically grown hemp
Price Range ($39-$139)
CBDPure uses a chemical-free CO2 extraction process
3rd party laboratory tested
Certified hemp grown in Colorado
Price Range ($29.99 – $79.99)
Huge selection of CBD products
Implement natural hemp practices
Lab tested potency and purity
Price Range ($29 - $99)
Free shipping on orders over $99
Certificate of analysis for all products
Seed-to-sale hemp-based CBD products
Price Range ($19.99-$124.00)
All CBD products follow Good Manufacturing Protocols
Made from all-natural, non-GMO Colorado hemp
Community-minded brand
Local sourcing where possible
Price Range ($29.99-$199.99)
Published on:
11 Feb, 2019