With so many CBD oil brands on the market, it is often difficult to know which ones are the best, and more importantly, how much CBD you should take.
In this guide, we explain how dosing works and what to expect from consuming a CBD product. However, you should always consult with your doctor before beginning any form of routine.
CBD-rich oil comes in various concentrations and forms, and while most bottles have a label with suggested dosing, CBD oil works differently for each person. If you've never tried CBD or you are still trying to figure out what works best, then this article is for you.
Continue reading as there are a few essential things to understand about CBD oil and CBD oil dosages.
Important Things to Know About CBD Oil Dosing
CBD dosing is not a straightforward matter. There are several different factors to consider, ranging from genetics to what condition one is hoping to treat. Here's what you need to know:
1) Every Person is Different, and May Require a Different Dosage
If you've been reading the articles on our site, then you are probably familiar with the endocannabinoid system. This is a unique system in our body that's responsible for maintaining the homeostasis of our mental and physical health.
The endocannabinoid system is extremely complex and far from understood, but we do know that every person's physiology is different. Therefore, while the instructions on a CBD oil bottle may be informative and clear, the standard dosing may affect two different people in completely different ways.
2) Genetics, Tolerance, and General Health
Expectations of CBD's effects may vary. For instance, some people want relief from severe, debilitating chronic pain conditions, and others are looking to help their day-to-day anxiety. However, everyone has unique genetics, tolerance, and general health.
3) It's Not a Miracle Cure
It's important to understand that CBD oil is not a miracle cure. Don't expect to take a few drops and voilà; you're cured.
The effects of CBD oil are not instant. CBD can take time to work, and results may not happen overnight. The key is finding the right administration route and dosage, as well as maintaining consistency.
The Standard CBD Oil Dosage Manual
Now, remember, this is a very general guide.
Furthermore, it is always best to consult with your doctor before starting a CBD regimen. With that said, there are a few common dosage strategies that might work for you: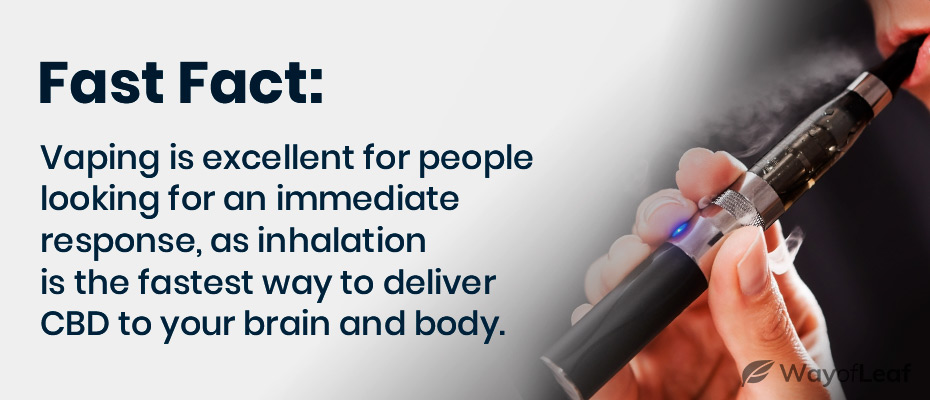 Start by taking one dropper of a low-dose CBD. Ensure you are in a calm and relaxed environment; it's advised not to participate in any strenuous activity or operate machinery.It's also important to see how you feel as everyone reacts differently.
If all goes well, but you don't see the desired effect, increase the amount to 2 droppers per day, spread throughout the day. For example, take one in the morning and one in the evening.
If you don't experience any change, then increase at a slow rate and see how you feel.
If no effect occurs but side effects set in, it may be that a different route of administration (vape, topical, etc.) is needed. Or perhaps CBD may just not work for you.
CBD Oil Dosage Recap
If you are just starting out with CBD oil, remember to start small and consult with your doctor. Fortunately, there is no established lethal dose of CBD, according to ProjectCBD, a non-profit organization dedicated to making CBD research transparent.
However, one should still be cautious, and as with any new health product, it's essential to know how your body reacts to CBD. Increase the dosage gradually, and if you feel that the CBD oil isn't positively affecting you, you should consult with a medical professional.
Once you've found the ideal dosage, make sure you're using a good-quality oil. Take a look at some of the best CBD oils on the market below.
Published on:
14 Jun, 2019