CBD, or cannabidiol, is one of the hottest dietary supplements right now. People use it every day as a way to support a healthy lifestyle. Since it's a dietary supplement, it's all too easy to assume that it's good for you. However, what are the real effects of CBD oil on your body?
The way it impacts you isn't just to do with the CBD, but also the nutritional content of the product you consume.
This, of course, can change depending on the individual product. Tinctures, edibles, vapes, etc., will all affect you very differently. For example, edible gummies will obviously have a higher sugar content than a straight CBD tincture.
This guide will explain the nutritional information for most CBD tinctures.
What's in CBD Oil?
Every brand tries to offer something slightly different. However, many CBD oil tinctures have the same basic ingredients. You need to investigate a brand by reading the product descriptions and lab reports to find out exactly what it contains.
CBD Extract
The main ingredient in any CBD tincture is, of course, CBD. Most often, this comes from the hemp plant. Manufacturers take raw hemp and remove the cannabinoids, including CBD, using an extraction method such as CO2 extraction.
Depending on the brand, the oil may be full-spectrum, broad-spectrum, or isolate. If it's an isolate, it contains CBD and nothing else. At the other end of the 'spectrum' is full-spectrum oil, which includes all of the cannabinoids from the plant – including THC. However, it must contain less than 0.3% THC to abide by most laws. Some brands specify that their products are broad-spectrum if the THC has been removed, but all cannabinoids are otherwise contained.
By itself, CBD has no real nutritional value. Neither do the other cannabinoids.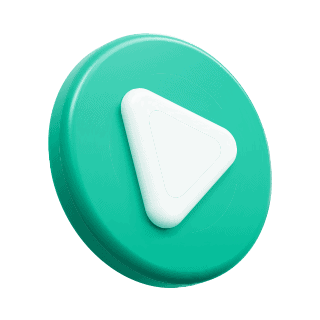 50% Off the World's Most Potent CBD Gummies?
Research shows that both CBD and THC can out provide remarkable benefits for a variety of therapeutic uses. If you want to experience the best that CBD has to offer and save up to 50% off on the world's most potent CBD gummies, check out the link below to some of our exclusive WayofLeaf partners:

Terpenes
Broad- or full-spectrum tinctures will also contain terpenes. These are aromatic compounds from the cannabis plant. They're actually found in many species of plants, but certain terpenes are more common in hemp. They include myrcene, humulene, and limonene, among others.
The terpenes in any CBD oil are responsible for some of the effects that you experience. As such, the terpenes are an essential part of your overall experience.
Some brands will expressly state which terpenes a tincture contains at high quantities. With other products, it's a matter of guesswork.
Flavorings
Most CBD oil on the market is unflavored. In its raw form, CBD oil has a bitter taste that many users find unpleasant. For some, it's manageable even though it's not the best-tasting thing in the world; for others, it makes taking CBD impossible.
Now, many brands add flavorings to their CBD oils to make them taste better. Flavored oils are super popular, with an enormous variety of flavors available for sale. Different companies use different ingredients, and it can affect the nutritional value of the product.
For example, using cane sugar to sweeten the oil will obviously change the sugar content of the product. Many brands now use stevia as a healthier, natural sweetener in contrast to processed varieties. Paying attention to the ingredients is essential if you want to figure out how healthy the product is.
Carrier Oil
When taking a CBD oil, the majority of the nutritional info is down to the carrier oil. Flavorings also come into it, but since many products are unflavored, the base oil is the most vital piece of the puzzle.
Again, the carrier oil of choice varies between brands. Research varies regarding which carrier oil is the most effective and which is the healthiest, so it's a matter of coming to your own conclusions.
WAYOFLEAF'S CHOICE – FabCBD
When it comes to selecting the best and most effective CBD, it really comes down to trial and error and testing out as many products as you can. And that's exactly what we did. Our review team tried and tested dozens of CBD brands, and we rated FabCBD as #1 overall for potency, value for money, quality & reputation. Try them today and you won't be disappointed. You can also view the reviews of the best CBD brands here.
What Carrier Oil Should You Be Using?
Each carrier oil has different nutritional properties. Below is a list of four of most common carrier oils on the market and their general nutritional contents. Notably, all oils are fats, and therefore the fat content will always be quite high.
All information below is per 15ml of oil.
MCT Coconut Oil
| Calories | 121 |
| --- | --- |
| Protein | 0g |
| Fat | 13.5g |
| Saturated Fat | 11.2g |
| Carbohydrates | 0g |
| Fiber | 0g |
| Sugar | 0g |
Once upon a time, the nutrition community vilified coconut oil because it's high in saturated fats. However, coconut oil experienced a sudden surge in popularity around 2015. The controversy around its benefits rages on, with some people unsure whether it is damaging for your arteries.
MCT coconut oil is perhaps the most popular CBD carrier because it may increase a CBD tincture's efficiency. The jury is still out on whether this is true, and researchers still aren't sure whether it's terrible for your heart, either.
The benefits of MCT oil are that it has a mild taste and that it might improve the efficacy of CBD oil. The downside is that it's high in saturated fat.
Olive Oil
| Calories | 119 |
| --- | --- |
| Protein | 0g |
| Fat | 13.5g |
| Saturated Fat | 1.9g |
| Carbohydrates | 0g |
| Fiber | 0g |
| Sugar | 0g |
Olive oil is what's known as a 'pure fat.' It contains no protein or carbs – it's all fat. The majority of this is monounsaturated fat, however, which is considered much healthier than saturated fats.
As a pure fat, olive oil is good for you because it can help your body absorb other nutrients like vitamins A and K. People often use olive oil in cooking and for drizzling on food.
Olive oil is not the most popular CBD oil carrier, but some brands do use it. It tastes quite pleasant compared to other CBD oils, and it is also considered the healthiest. However, it is more expensive than other carriers.
Hemp Seed Oil
| Calories | 121 |
| --- | --- |
| Protein | 0g |
| Fat | 13g |
| Saturated Fat | 1g |
| Carbohydrates | 1g |
| Fiber | 0g |
| Sugar | 0g |
Hemp seed oil is a firm favorite for CBD oil manufacturers. This is partly because it reduces waste; manufacturers can use all parts of the plant in the oil. Cold pressing hemp seeds forms the oil, which can then be used as the base of the product, while the flowers are used to extract CBD.
The massive downside of a hemp seed oil tincture is that it tastes the worst. It only amplifies the bitterness of the cannabinoid extract, leading to a less than pleasant taste. Alone, hemp seed oil has nutty undertones that can be used in salad dressing, but it is not the best carrier for CBD.
As you can see, hemp seed oil has a similar nutritional value to olive oil, low in saturated fats. However, it does contain carbohydrates, so it is not pure fat.
Avocado Oil
| Calories | 120 |
| --- | --- |
| Protein | 0g |
| Fat | 14g |
| Saturated Fat | 2g |
| Carbohydrates | 0g |
| Fiber | 0g |
| Sugar | 0g |
Avocado oil is the most nutritionally similar to olive oil. It offers the same calories, and it is higher in polyunsaturated and monounsaturated fat. They also both contain oleic acid, a beneficial omega-9 fatty acid.
Avocado oil is also considered to be really good for you and has a relatively mild taste. It's rare to see brands offering avocado oil tinctures, but it does happen. Often, it's included in case someone has an allergy to the other CBD oils offered by the company.
Can CBD Affect Your Weight?
Those who use CBD oil are likely to use 1-2 drops per day. Some may use more, but the amount is usually pretty low. As a result, taking CBD oil is extremely unlikely to affect your weight.
The above tables demonstrate that one tablespoon (15ml) of oil can feature up to 14g of fat. Taking 4ml of CBD oil is the equivalent to around 3.72g of fat. It's unlikely to affect your weight in any way.
As for the CBD itself, research is conflicting. Some people believe that CBD may lead to weight loss, primarily due to animal studies that indicate this. For example, in a study from 2011, researchers injected rats with CBD every day and found that they lost weight. Of course, this research may not translate to humans, and the amount you would need to take is uncertain.
For now, you can rest assured that taking CBD oil is unlikely to make you gain weight, at the very least.
Final Thoughts: What's Really in Your CBD Oil?
Those taking CBD oil every day can now have peace of mind that it's not bad for you. The CBD itself has almost no nutritional value; instead, users take it for its effects on overall wellbeing.
It's the other ingredients that matter. Carrier oils, in particular, can contain lots of fat. Despite the fact that MCT oil is the most popular carrier, it is also the highest in saturated fats, so you may wish to be careful. Nevertheless, taking such small amounts each day is highly unlikely to affect you.
It's essential to read the ingredients list to double-check whether the brand uses additives and flavorings. If health is a significant concern, steer clear of brands that use artificial flavorings or processed sugars.