Ed Rosenthal Super Bud Strain Overview
A great strain to remember a great man. Ed Rosenthal Super Bud is a beautiful example of a well-balanced hybrid, offering body relaxation with mental stimulation.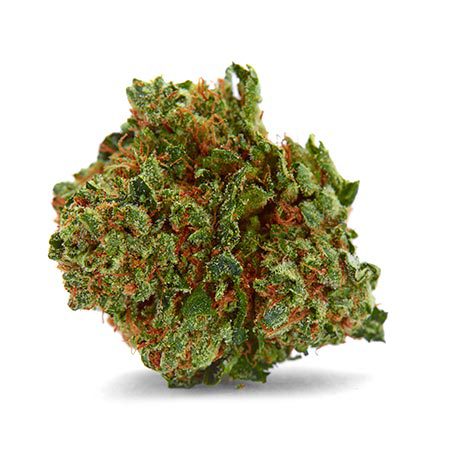 Flavors
Citrus
Earthy
Flowery
Pineapple
Common usage
Anxiety
Chronic pain
Depression
Effects
Body high/numbing
Euphoria
Happy
Relaxation
Growing info
An easy grower, you can manipulate the final look of your bud depending on how you grow it. Definitely a great pickup for new growers BUY SEEDS FOR THIS STRAIN AT OUR #1 RATED
ONLINE SEED STORE: HOMEGROWN
Ed Rosenthal Super Bud is a great strain to help you connect with history. Ed Rosenthal was a relatively famous growing guru. He was responsible for many of the growing techniques we use today. The breeders at Sensi Seeds have dedicated a potent and tasty hybrid strain to keep him in our memory.
Let's take a look at this honorific strain and find out if it does Ed Rosenthal justice.
Try Legal THCA Flower
Want to experience the qualities of THC-A flower? The amazing brand Premium Jane just launched their new line, including strains like OG Kush, Purple Cream, and Blue Dream Pie. Averaging 23% THC-A, there's so much to love with these flowers. Try them today to get 20% off using WayofLeaf's exclusive coupon code: THCAWOL
What Is the Ed Rosenthal Super Bud Strain?
The Ed Rosenthal Super Bud strain is a relatively balanced hybrid. While it is primarily an indica-leaning strain, it can also provide users with sativa effects.
Sensi Seeds spent a long time working with different strains cultivated by Ed Rosenthal. He was known for combining various landrace strains to create highly potent cannabis. Sensi Seeds honored his memory by crossing a South Asian Indica, Afghani, African, Thai, Mexican, and Jamaica Sativa.
You begin to feel the effects of Ed Rosenthal Super Bud exceptionally quickly. All it takes is a small amount to feel the high.
It soon deepens and develops, providing a traditional indica body high along with the mental rush of a strong sativa. There is a wonderfully unique mix of relaxation in your muscles alongside intense mental acuity in your brain.
Users can think about the things they want to accomplish the following day, even as their body feels utterly relaxed. The Ed Rosenthal strain enables you to remain calm, chilled, and happy.
Aroma
The aroma of the Ed Rosenthal Super Bud strain is surprisingly exotic, smelling deep and rich with lots of different flavors. The primary scent is that of pineapple, though you may also get citrus and floral notes coming through.
Flavor
The initial taste of the smoke from Ed Rosenthal Super Bud is one of rich, citrus fruitiness. Soon, this develops into a more vibrant and sweeter flavor, and the taste of pineapple starts to kick in. There is also a semblance of pine and earthiness.
Appearance
Ed Rosenthal Super Bud's appearance varies depending on where you source it. Sometimes, it looks like a typical sativa, with larger calyxes and more stems. Other times, however, it seems more like an indica, with thicker stems and a lot more fuzziness. The main thing that changes its appearance is how the bud is grown.
Ed Rosenthal Super Bud Strain Grow Info
Sensi Seeds offers Ed Rosenthal Super Bud seeds for a reasonable price. You can grow this strain either indoors or outside. If you choose the latter, it needs relatively warm temperatures consistently. The buds will have a more indica look if you take this approach.
For those not living in a Mediterranean climate, keep it indoors. This will likely result in a sativa-looking plant. Make sure you trim the plant's lower leaves as you grow it. This practice will ensure the plant focuses its efforts on making harvestable buds.
Ed Rosenthal Super Bud has a flowering time of 8-10 weeks when grown indoors. Its yield is around 16-18 ounces per square meter planted. When cultivated outdoors, this strain is usually ready for harvest by the end of September. Its yield is approximately 20 ounces per plant.
THC Content – Highest Test
Most samples of Ed Rosenthal Super Bud will register at around 19% THC. However, the range is vast and varies between 14% and 23%.
CBD Content – Highest Test
The Ed Rosenthal Super Bud strain typically contains less than 0.3% CBD.
Medical Benefits of the Ed Rosenthal Super Bud Strain
Ed Rosenthal Super Bud is typically used to help with mental problems or disorders. It is a type of cannabis that could induce a calming sensation but ensures your brain remains active. Those with depression, anxiety, or stress may feel slightly less overwhelmed once the high from this strain takes hold.
Many people also use the Ed Rosenthal Super Bud strain to combat constant pain deriving from long-term conditions or muscular aches.
Some patients also try this strain to help with eating disorders. The relaxing effects and surprising intensity of the munchies could boost a person's appetite. Finally, Ed Rosenthal Super Bud could reduce the effects of nausea.
Possible Side Effects of the Ed Rosenthal Super Bud Strain
Users of this strain might encounter dry mouth and dry eyes, which make them feel parched. It is a good idea to hydrate before using it and also to have a glass of water to hand.
The other commonly reported adverse effect of the Ed Rosenthal Super Bud strain is feelings of paranoia.
These paranoid thoughts happen randomly and vary in intensity. However, there is seemingly a link between this situation and the amount of cannabis a person uses. Some users also report a mild amount of dizziness after smoking a significant amount. The obvious solution is to use a small and sensible amount.
Final Thoughts on the Ed Rosenthal Super Bud Strain
The Ed Rosenthal Super Bud strain is excellent in its own right and doesn't try to live off the name of a legend. It has a tasty, sweet flavor profile, and is even enjoyable to grow.
This bud is an excellent example of a balanced hybrid. It offers an elevated mood associated with a sativa combined with the relaxation of an indica.
Try Legal THCA Flower
Want to experience the qualities of THC-A flower? The amazing brand Premium Jane just launched their new line, including strains like OG Kush, Purple Cream, and Blue Dream Pie. Averaging 23% THC-A, there's so much to love with these flowers. Try them today to get 20% off using WayofLeaf's exclusive coupon code: THCAWOL