Magnum Detox sells a vast array of cleansing products, including detoxifying mouthwash and shampoo
Some cannabis users say Magnum Detox can help pass a THC drug test
We tested several of the brand's products with at-home drug tests, and failed them all
If you have an upcoming drug test, we do NOT recommend Magnum Detox as a reliable solution
Intro
Products like Magnum Detox aren't designed or marketed to help people pass drug tests, but the truth is, that's what a lot of people use them for. The problem is, they don't seem to work at all.
In fact, several members of our review team (all of whom use cannabis heavily) tried the product, and all of them failed at-home cannabis urine tests.
To learn more about our experience in this Magnum detox review, continue reading below.
Or, if you're in a pinch and want our recommendation for an advanced one-day detox that actually will help you pass a drug test, check out the link below: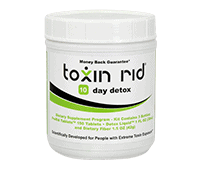 Magnum detox won't help you pass a drug test. But THIS product might…
Based on our review, Magnum detox supplements do NOT work to help pass a drug test. The only thing that did work during our extensive review was a 24-hour dietary fiber detox that eliminated traces of THC from the urine in less than 24-hours. If you have an upcoming drug test and need to detox fast, this advanced treatment seems to be by far the most effective, especially for heavy marijuana users:

Magnum Detox Review: About the Brand
Magnum Detox describes themselves as a leader in innovative cleansing solutions. The company offers customers a number of different ways to cleanse their body of toxins, and they indeed seem passionate about making products that are simple and easy to use.
Detoxing can be extremely difficult and sometimes dangerous if you do not know what you are doing. This is the angle Magnum Detox uses to try and put people's minds at ease. Indeed, they product range is very simply and easy to use.
The problem is, if you're trying to confidently pass a drug test, you're going to be in for a rude awakening come test day if you're relying on Magnum Detox to rid your body of THC.
If your goal is to pass a THC drug test, Magnum Detox is not what you need to be using.
If you are looking for a way to kickstart a new and healthier lifestyle, then by all means Magnum Detox Clean Start could be a good product for you. It helps you to get through that tricky first week and feel like a whole new and healthier person.
Drug tests, on the other hand, are a different story. We tested Magnum detox products with several at-home drug tests, and it didn't help pass any of them. (And yes, everyone that took the tests were heavy marijuana users).
First of all, removing all toxins from your system for an upcoming drug test is next to impossible. No one, inlcuding Magnum Detox, can guarantee customers a way to detox and remove cannabis metabolites in time for a THC screening.
Magnum Detox does offer a range of different detox solutions to help you feel healthier, and we especially enjoyed Magnum Detox's revolutionary Instant Flush, which pushes the boundaries of what cleansing products are capable of. We felt fantastic after using the product, but again, they did NOT seem to help as far as eliminating THC from the body.
The Magnum Detox drinks also instantly flush the system, and can be a lifesaver if you need a quick hangover cure. If you want to learn more about how these products might be able to help you (aside from detoxing from marijuana), continue reading our full Magnum Detox review below.
Magnum Detox: Highlights
There are few other brands on the market that are able to keep up with Magnum Detox's advanced technology and effective formulas. The company's homepage features a beneficial tool to help you decide which products are best for you. All you have to do is answer four simple questions, and Magnum Detox tells you which products it believes will work for your body and detoxing needs.
This is a great feature, especially when you have a limited amount of time.
Magnum Detox's newest product, their Magnum Detox drink, works in under 48 hours to help you out of those last-minute panics when you really need to flush your system. Customers also love Magnum Detox's full-body cleansers, and reviews are overwhelmingly positive and customers often tell stories of how Magnum Detox saved them horrifying hangovers.
As long as you're not trying to detox from marijuana, you'll probably find a Magnum Detox product that you'll be happy with.
How the Products Work
All of Magnum Detox's products are made from the highest quality ingredients to ensure maximum effectiveness. But how exactly do they work?
Let's find out.
Magnum Detox products work by alerting the body and letting it know that it needs to start processing and removing the toxins in its various physiological systems. They also provide the body with the strengthening components it needs to process and expel chemicals and harmful toxins successfully.
Our bodies are always eliminating toxins from our system; the problem is, we are exposed to toxins all around us, and it can be difficult for our bodies to keep up. Magnum Detox gives you that extra level of support needed to free your body of toxins.
For the very best results, Magnum Detox suggests you avoid toxins of any kind as part of the body cleansing and detoxification process. They also recommend eating a healthy diet free from greasy foods, and also avoid caffeine. They also recommend drinking plenty of water.
Red, Yellow, and Blue Triangles: Understanding he Magnum Detox Potency System
RED Triangle
Red Triangle products have been specially formulated to cleanse the blood. The Red range is best used as a way to improve your overall health, and these products give you a way to flush the body of toxins in the blood, before starting a new and improved diet.
YELLOW Triangle
Yellow Triangle products are for customers who need to flush their system and cleanse their urine. Urine tests are the most commonly used method for work-based drug tests. They are also one of the cheapest forms of testing, and they're super quick and reliable.
Doctors also commonly ask for urine samples as a way of checking overall health, and/or diagnosing certain conditions. In either situation, no one wants to hand over a urine sample that they know is full of toxins. Magnum Detox's Yellow range offers customers an easy way to remove toxins from the urine, so you can drop off that pee cup sample with confidence.
BLUE Triangle
At Magnum Detox, blue is the color of the company's saliva-detoxifying products. Yes, that's right – they have an entire range dedicated to cleansing the saliva and ensuring that you are toxin-free. We might not realize it, but the saliva can tell a story; the story of everything we have put into our body over the last few days. Magnum Detox's Blue range cleanses toxins and other chemicals that linger in the saliva. They also sell a hair detoxifying shampoo, which we unfortunately didn't get a chance to test.
Why Use Magnum Detox?
If you're trying to detox your system, lose weight, and kickstart a healthier lifestyle, Magnum Detox can offer an excellent jumping off point with their range of detoxing options which help flush out toxins from the body.
On the other hand, if your goal is to pass a drug test, Magnum Detox products won't help. If you are looking for a quick fix to remove signs of toxins from your body, check out the product we've highlighted at the top of this page. When we did our huge annual detox product testing, this was the only dietary detox supplement that actually worked to produce a negative THC test.
Our favorite Magnum Detox products were the instant flush and saliva cleansing mouthwash. For a more long-term solution, we also liked the popular Clean Start by Magnum Detox.
If you prefer being able to take a softgel or a pill, there is also the Magnum Detox Softgel, meaning that there is something for everyone. Mouthwash, shampoo, or pills, Magnum Detox has you covered.
Top Magnum Detox Products
Magnum Detox has a wide range of different detoxing products, ranging from an instant full-body cleanser to week-long detoxing programs. All of Magnum Detox's products have been carefully designed to provide guaranteed cleansing. Meanwhile, they also give your body a natural boost so that it can eliminate toxins at a much faster rate than normal.
One of Magnum Detox's most popular products is their 7-day full body detox, Clean Start. This is the perfect way to kick start a new and improved healthy lifestyle.
Whether you are looking for an instant way to cleanse your body in order to make it through that last-minute surprise drug test, or you are just setting out on a much longer detox, Magnum Detox has the perfect solution for you.
Magnum Detox 16 oz 1-Hour System Cleaner
Magnum Detox 16 Oz 1 Hour System Cleaner is an industry-leading formula for fast and effective cleansing. It is great for those times when you need to remove all toxins from your system in a hurry. The Magnum Detox 1 Hour System Cleaner comes in the form of a pre-mixed, delicious drink. Flavors include blueberry, lemon-lime, tangerine, and watermelon. Customers across the world use Magnum Detox drinks to cleanse their system and feel healthier than ever before.
The Magnum Detox drinks contain 100% natural ingredients. This not only helps to remove toxins from your body but also ensures that they work around a balanced and healthy diet. Magnum Detox Cleaner contains a blend of creatine and B-complex vitamins that should help to replace the B vitamins lost during the detoxing process.
Magnum Detox suggests that, for best results, customers should avoid toxins for at least 48-hours prior to consuming. They should also drink plenty of water during this time. The 16 Oz drink is suitable for customers with a weight of up to 180 pounds who are looking for a fast way to flush and completely detox their system.
Magnum Detox Soft Gel
Magnum Detox Soft Gel Cleansing Pills are one of the fastest and most convenient ways to remove toxins from your system. Using a powerful blend of ingredients, these soft gels are able to remove both medical and recreational toxins in just a matter of hours. They should work on people weighing up to 320 pounds and even those who have a high level of toxins in their bodies.
Magnum Detox Soft Gels are ultra-portable so that you can cleanse your body anytime, anywhere. They are the perfect solution for those who do not like the idea of drinking large quantities of liquid cleansers or need a more portable cleanser. Magnum Detox Soft Gels begin working straight away, flushing toxins from your body and leaving you feeling better than ever.
Simply take one Magnum Detox Soft Gel in the morning for a cleansing that lasts all day.
Magnum Detox advises that you do not eat or drink anything 3 hours prior to taking a Soft Gel and that you avoid consuming dairy or any form of toxins for at least 48 hours prior to use. This is in order to thoroughly cleanse your body of all harmful and noticeable toxins. It is worth noting that, due to the 48 ounces of water you drink when taking a Soft Gel, you can expect to urinate frequently throughout the day. The good news is that every time you do urinate, you are flushing out toxins.
Magnum Detox Saliva Cleansing Mouthwash
Magnum Detox Mouthwash works just like a regular mouthwash. However, rather than just working to keep your teeth and gums healthy, Magnum Detox mouthwash cleanses your entire mouth and removes all toxins for up to 45 minutes.
Our saliva can reveal everything that our bodies have ingested when tested correctly. It collects toxins and other compounds that can remain in our mouth for several days. Magnum Detox Mouthwash is the largest saliva-cleansing mouthwash in the detox industry. It can remove all traces of toxins and other materials within your saliva, leaving your mouth pure and toxin-free.
Magnum Detox recommends that you use their detoxing mouthwash 10 to 15 minutes before you need your mouth to be 100% toxin-free. Its cleansing effects last up to 45 minutes. Just like regular mouthwash, pour a small amount into your mouth and swirl for 3 minutes, then spit. Keep repeating this process until the entire bottle is empty. This will ensure that your mouth is completely free from toxins and other chemicals. You are then all set to show off your toxin-free salvia.
Where to Find Magnum Detox Products For Sale
You can purchase all of Magnum Detox's products directly from the Magnum Detox official site, with shipping available across America. For those who have Amazon Prime and want to make the most of their free shipping, you can also purchase Magnum Detox products on Amazon. Alternatively, if you can buy Magnum Detox products in a store. Use the handy store locator tool on the Magnum Detox website and search for retailers close to home.
For those shopping on Magnum Detox's official site, below are the prices for each Magnum Detox product:
Magnum Detox Clean Start – $99.95
Magnum Detox Instant Flush – $44.95
Magnum Detox 16 Oz 1 Hour System Cleaner – $34.95
Magnum Detox 32 Oz 1 Hour System Cleaner – $49.95
Magnum Detox Soft Gel – $44.95
Magnum Detox Saliva Cleansing Mouthwash – $34.95
Magnum Detox Hair Purifying Shampoo – $34.95
Before heading to the checkout, it is worth searching around online to see if you can find Magnum Detox coupon codes. There are normally a few places offering a discount on all of your favorite Magnum Detox products.
Final Verdict about Magnum Detox
Magnum Detox aims to provide its customers with detoxing solutions that really work. If your goal is to start fresh and jumpstart a healthier lifestyle and a better diet, you'll be happy with their products. If your goal is to quickly detox from marijuana in order to pass a drug test, you'll be tremendously disappointed.
Our rating: 4/10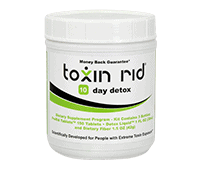 A 24-Hour THC Detox That Works…
Based on our review, Magnum detox supplements do NOT work to help pass a drug test. The only thing that did work during our extensive review was a 24-hour dietary fiber detox that eliminated traces of THC from the urine in less than 24-hours. If you have an upcoming drug test and need to detox fast, this advanced treatment seems to be by far the most effective, especially for heavy marijuana users: