In general, as long as you enjoy cannabis responsibly, you should have a pleasant experience. The vast majority of those who have negative memories of using weed usually overindulge. Research suggests that excessive THC can cause side effects such as hallucinations and an increase in anxious, paranoid thoughts. It is especially the case if you have a mental illness or are predisposed to anxiety or paranoia.
Another reason to avoid THC is if you are a federal employee, or your company routinely makes staff complete drug screenings. Although organizations are becoming more tolerant, you can still expect to lose your job if you test positive for THC metabolites. Also, once you get stoned, you are not legally allowed to drive or operate heavy machinery.
This is where CBD comes in. It is a non-intoxicating cannabinoid found in cannabis and hemp. There are now strains like Charlotte's Web that are specially designed to produce high levels of CBD and minimal THC. It has already become a multi-billion-dollar market in its own right with a vast array of new products hitting the shelves. In this article, we outline five outstanding cannabis-related items that contain trace amounts of THC – or none at all.
1 – CBD Chocolate
In the edibles world, most people still favor the legendary chocolate hash brownie. It is no surprise that CBD sellers have begun offering CBD chocolate en-masse.
This product is particularly good news for individuals who don't care for the bitter taste of cannabidiol. They find that CBD-infused chocolate provides them with the cannabinoids they desire, and a gorgeous treat to boot.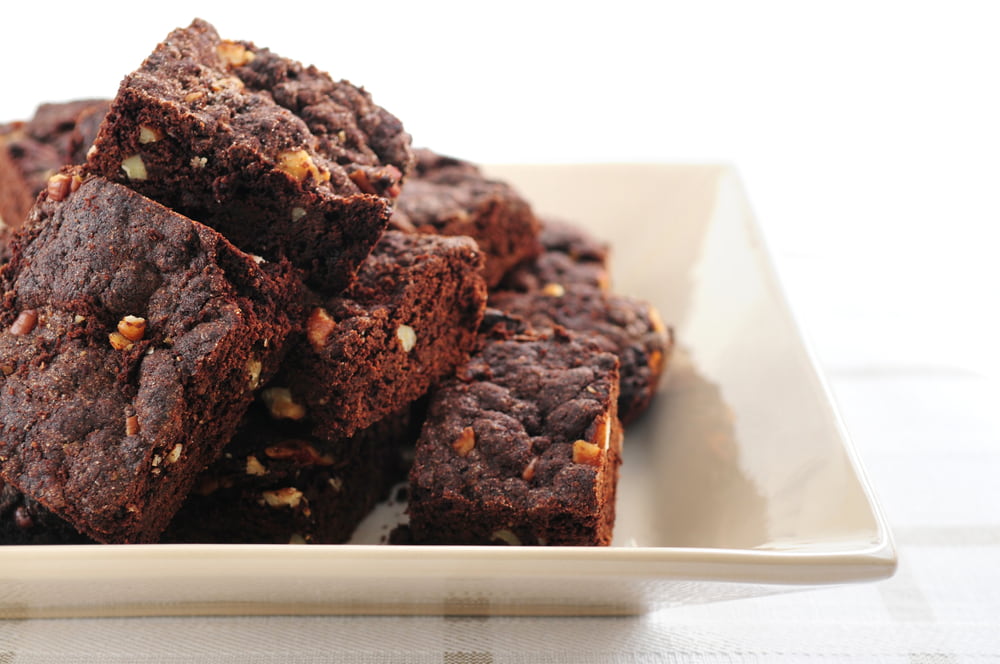 Another benefit is knowing precisely how much CBD is in a bar. Manufacturers tend to simplify matters by outlining how much of the compound is in a single piece. However, one downside is the expense. CBD chocolate is exceedingly expensive and is little more than a rare treat for most users.
However, you can create your own at home using more affordable CBD oil. We recommend purchasing a flavorless version, along with the following ingredients:
Half a cup of honey
A teaspoon of vanilla extract
One cup of chocolate pieces
One cup of coconut milk
Here's how to make CBD chocolate at home:
Create a double boiler by pouring water into a pot, and placing a heatproof dish on top.
Heat the coconut milk in the dish and stir. When it becomes warm, add the chocolate. Keep stirring until everything is melted.
Take the pan off the heat and allow the mixture to cool but not harden. Add the honey, CBD oil, and vanilla extract to the mix.
After lining a baking tin, pour in your mixture. Place it in the freezer until it becomes hard, and cut it into pieces.
2 – Hemp CBD Shampoo
When we said there is an incredible choice of CBD products, we meant it! However, it seems as if CBD shampoo could help your hair become softer and healthier. The cannabinoid seemingly has anti-inflammatory and antioxidant properties, which help with muscle soreness, acne, and numerous other issues.
Those who believe in the benefits of CBD shampoo say that cannabidiol integrates with our endocannabinoid system (ECS). As a result, it helps regulate dry hair and scalp conditions. There is a suggestion that CBD oil contains all 20 known amino acids. It is also rich in omegas 3, 6, and 9, not to mention potassium, magnesium, and a host of vitamins.
The combination of these powerful nutrients improves moisture retention, nourishes and strengthens scalp tissue, and helps form collagen. As a result, you benefit from better hair elasticity and strength. Your hair follicles could expand faster and promote healthy hair growth. When you add CBD to shampoo, you potentially add shine, moisture, and smoothness to your hair.
Those who use the best hemp CBD shampoo products on the market say that they are useful for several days. Indeed, you may find that your hair still looks and smells washed even if you haven't done so for three days. One explanation is that the collagen in CBD plumps up the diameter of your hair. The result is a fuller, thicker appearance. The moisturizing benefits are great for dry and brittle hair.
It also helps when brands add the following ingredients:
Shea Butter: Contains fatty acids to restore, nourish, and replenish your scalp.
Argan Oil: Known for its anti-aging, moisturizing, and antioxidant properties.
Goji Berry: Nourishes and hydrates the scalp, skin, and hair.
3 – CBD Foot Cream
It is easy to roll your eyes at the thought of using CBD foot cream. However, its proponents say it works a treat for their feet. When using it, apply a dollop to your feet around 20 minutes before wearing shoes. We have heard anecdotal evidence from females who used it, wore very high heels, and experienced a complete lack of aching soles. Even the most skeptical users are won over by the consistency of the cream.
In general, you can expect deep nourishing hydration, alleviation from foot dryness, and all-day comfort. When choosing any CBD topical, including foot cream, keep a close eye on the ingredients. Ideally, it will contain nothing but natural goodness rather than the harmful chemicals that plague the beauty industry.
CBD creams work a little differently to oils and edibles. Rather than relying on oral or sublingual consumption, the cannabinoids go directly into the skin.
A potential issue is that most CBD topicals treat anatomical structures within a centimeter of the skin. Therefore, you will likely only see benefits in the specific location where you apply the cream. Also, the actual soreness you feel is probably located deeper.
However, fatty tissue can only hold a certain amount of oil. Therefore, if you apply CBD foot cream liberally, it could leak into the skeletal muscle due to diffusion. However, you may need to use a lot of cream, and it is expensive.
4 – Hemp Tea
Those who use hemp tea claim it leads to a calming, soothing, and relaxing sensation. It is the infusion of several parts of the hemp plant, including seeds, leaves, and buds, that are steeped in water.
It seems as if various cultures have used cannabis and hemp tea for millennia. This form of tea probably originated in Asia and was harvested when the plant was at its most mature. This process increases the CBD concentration in the plant matter.
When you place hemp tea in hot water, it leads to the activation and release of raw cannabinoids, flavonoids, and terpenes into the water. You can aid the process by adding a fat-based substance like milk since cannabinoids are fat-soluble. Hemp tea is entirely free of THC, so you are in no danger of feeling intoxicated after drinking it.
Hemp tea has an array of potential benefits. Research suggests it is:
An antioxidant: CBD helps remove free radicals from our bodies, which would otherwise cause adverse effects.
Anti-inflammatory: Hemp could have positive health benefits if it contains CBD, because it may reduce swelling and pain associated with inflammation.
Capable of increasing serotonin: A study by De Gregorio et al., published in Pain in December 2018, found something fascinating. According to the research, CBD increases the activity of the receptor that serotonin binds to. This is crucial because serotonin is the chemical messenger in the body that boosts feelings of happiness and wellbeing.
5 – Cannabis Candles
There is a growing market for cannabis candles that don't contain THC. Instead, they combine other cannabinoids, terpenes, and compounds with essential oil. You will also find that the candles are flavored to smell like weed but without the intoxicating effects. In general, they are distilled from hemp, which automatically contains negligible THC when grown legally.
Those who use cannabis candles are benefiting from the ancient art of aromatherapy. The process involves invoking a calming feeling through our sense of smell. In general, aromatherapy involves the use of natural essential oils derived from plants. The goal is to boost the mood of the person smelling the compounds.
Finding cannabis candles is relatively easy these days. If they come from the hemp plant, you may find that they are available in most states. If they are derived from cannabis, however, there are restrictions depending on where you live.
Kushed Candles is one of the most popular brands on the market at present. Its candles consist of pure hemp seed oil, 100% pure soy way, and non-toxic fragrance oils. The brand uses pure cotton wicks, and the candle can last for up to 50 hours! The company makes its candles in Colorado, and infuses them with terpenes.
Final Thoughts on Best Weed Products without THC
If you believe there is no fun without the high, the above is probably not the list for you. None of these products cause intoxication. However, they could promote relaxation.
Begin the day by having a shower and using CBD shampoo in your hair. Before putting on your shoes, apply a generous dose of CBD foot cream. When you get home from work, put on some music, and light a cannabis candle. Finally, sit back with a cup of hemp tea and a few squares of CBD chocolate!