Overview
If you have a chronic condition in the state of West Virginia, you may qualify for medical marijuana. Our guide highlights some of the main requirements and conditions patients may have to meet. Be aware that at the time of writing, the plan is not yet underway.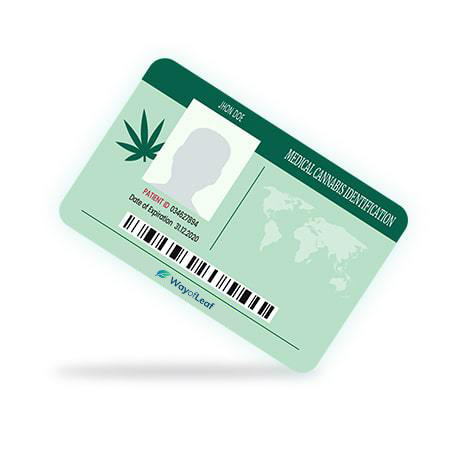 State Program
Approved on
APRIL 19, 2017
CONSULTATION FEE RANGE
MMJ PURCHASING LIMITS
30-DAY SUPPLY AS PER THE REQUIREMENTS ON THE DOCTOR'S CERTIFICATION
A PHYSICIAN CAN RECOMMEND A LARGER AMOUNT ON THE CERTIFICATION
HOME CULTIVATION?
MINIMUM AGE LIMIT
LIST OF QUALIFYING CONDITIONS FOR A MEDICAL MARIJUANA CARD IN WEST VIRGINIA
Cancer
ALS
Neuropathies
Multiple sclerosis
Severe, chronic, or intractable pain, which is neuropathic in origin, or else opiate and conventional therapy have proven ineffective as a means of treating the condition.
Sickle cell anemia
Parkinson's disease
Terminal illness
Crohn's disease
Huntington's disease
PTSD
HIV/AIDS
Damage to the spinal cord nervous tissue with an 'objective neurological indication of intractable spasticity'
Intractable seizures
Epilepsy
It has been a slow road to cannabis legalization in West Virginia. Medical marijuana bills were introduced in the state each year between 2010 and 2015. However, there were enough opponents to prevent any bill from passing into law. Finally, the resistance was broken in 2017 when Governor Jim Justice signed Senate Bill 386 into law on April 19. This legalized weed for specific medical conditions.
Yet, West Virginia residents had to wait a long time before MMJ sales became a reality in the state. There were countless delays, not to mention problems with the fees associated with implementing the act. Thankfully, the first MMJ dispensary opened in Morgantown in November 2021, with many more likely to open in the next couple of years.
Now that you can legally purchase medical marijuana in West Virginia, keep reading to discover how to get your MMJ card.
How to Get a Medical Marijuana Card in West Virginia
Now that medical marijuana is legal in West Virginia, the process of applying for an MMJ card is relatively straightforward. First and foremost, you must be at least 18 years of age and have a qualifying medical condition. If you are under 18, you need an authorized caregiver to avail of the program.
Before you begin, make sure you have the following documentation:
Photo ID
Digital photo
Proof of West Virginia residency
Proof of eligibility if requesting a financial hardship waiver
Once you have the above, follow these steps to get your West Virginia medical marijuana card.
Step 1 – Obtain a Physician's Certification
You will need to use a doctor that has registered with the West Virginia Department of Human and Health Resources Bureau and has completed the mandatory four-hour course.
The doctor will conduct a thorough assessment of your medical history. You must also complete a physical examination to prove you have a condition that qualifies you for an MMJ card in West Virginia.
Expect all physicians to take the issue seriously. If they knowingly certify any individual who does not qualify, they face a felony charge.
Step 2 – Submit an Application
Once you receive the physician's certification, you can apply for your MMJ card in the registration portal of the Bureau's official website. You must register for an account if you don't already have one.
At this stage, you can complete the application. The MMJ card fee is $50, but you can have this fee waived if you request a financial hardship waiver. Patients with a household income of 200% of the federal poverty line or lower are eligible.
Step 3 – Wait!
According to the West Virginia MMJ program, the Health & Human Resources Bureau will review your application 30-60 days after receiving your application and payment. You will get an email outlining your application's status at that stage.
If your application is denied, the Bureau will inform you of the reason. For instance, you have to correct it and resubmit if it needs a correction.
Step 4 – Purchase Medical Marijuana from An Approved Dispensary
Once you receive your ID card, you can buy weed from an approved dispensary, and the card is valid for 12 months. In time, West Virginia could have up to 100 dispensaries. However, only a handful of locations sell MMJ at present.
Eventually, though, Charleston, Elkins, South Charleston, Huntington, Clarksburg, and Wheeling will all have MMJ dispensaries.
Other Information on the West Virginia Medical Marijuana License Process
Although the West Virginia Medical Cannabis Program is finally underway, not everything is clear yet. However, we have tried our best to provide as much information as possible.
How Much Marijuana Can I Buy & Possess?
The law allows for a 30-day supply of cannabis at one time. However, there is no guidance regarding the number of ounces. It is up to the physician in question to include a specific amount. Remember, they are not legally allowed to prescribe MMJ. They can only provide certification for MMJ.
Can I Grow Marijuana at Home?
No. The current version of the program does not allow home cultivation.
Where Can I Buy Medical Marijuana?
West Virginia has the unfortunate distinction of being the state with the slowest MMJ rollout. The first dispensary didn't open until November 2021, an incredible 55 months after legalization!
At present, there are only a handful of MMJ dispensaries in the state. However, the West Virginia Office of Medical Cannabis (OMC) posted a list of 100 dispensary permit holders. The likes of Trulieve and Columbia Care plan to open multiple locations in WV within a year or two.
Is There an Easy Way to Get Certified?
Yes! Veriheal, one of the biggest brands in the sphere, now offers its services to West Virginia MMJ patients. It helps you to schedule an appointment at a time that suits you. The consultation generally only lasts 10-15 minutes, and you can get approved on the same day.
In general, you can expect to pay $199 for the appointment, doctor's certification (prices sometimes vary), and 24/7 customer service, although you must also pay the $50 application fee yourself. On the plus side, Veriheal offers a 100% money-back guarantee.
What Forms of Marijuana Can I Use?
MMJ patients have access to:
Tinctures
Liquids
Oils
Pills
Topicals
Dermal patches
Also, the vaporization of dry marijuana flower is legal, but it is against the law to smoke marijuana.
Is There a Reciprocity Agreement?
At present, the answer is 'no.' However, the Bureau will likely enter into reciprocity agreements with states in the future. These locations must have 'comparable' requirements for the usage and lawful purchase of medical marijuana. Patients with a terminal illness will undoubtedly be the first to benefit from such an agreement.
There is a possibility that other states may accept WV MMJ cards, but West Virginia does not accept out-of-state cards.
Can Minors Purchase MMJ in West Virginia?
Patients under 18 (minors) can get medical weed via a caregiver who can be a parent or legal guardian. They can also use any individual approved by the Bureau if no appropriate parent or legal guardian is available.
What Is the Caregiver Process?
The caregiver needs to go through a criminal background check, apply for an ID card, and register with the Bureau of Health. Only those aged 21+ may apply. The patient also needs to have an ID card issued by the Bureau. Incidentally, a caregiver can be designated by a maximum of five patients. Each MMJ patient can select a maximum of two caregivers.
Where Can I Use My MMJ in West Virginia?
You can only use your MMJ at home or in a private residence. Please note that the illegal usage of medical marijuana in West Virginia comes with stiff penalties.
The possession of any amount is a misdemeanor, with a possible jail term of 90 days to 6 months and a fine of $1,000. The sale of any amount is a felony with a prison sentence of 1-5 years as the punishment. You also get a fine of up to $15,000!
Final Thoughts on Medical Marijuana in West Virginia
It took a long time, but finally, West Virginia residents can apply for an MMJ card and make legal purchases from dispensaries. There aren't many sellers of marijuana in WV at present, but big names in the niche have already outlined their intentions of opening stores in the state.
If you're eligible for a West Virginia medical marijuana card, apply today.