Overview
On the surface, Mississippi was one of the big winners of the November 2020 elections. Its residents voted to implement Initiative Measure No. 65, a medical marijuana program. However, a challenge to the initiative followed and led to its overturn by the state's Supreme Court. Thankfully, the state developed a new MMJ program which was signed into law in February 2022. Prospective patients can now apply for a medical marijuana card in MS.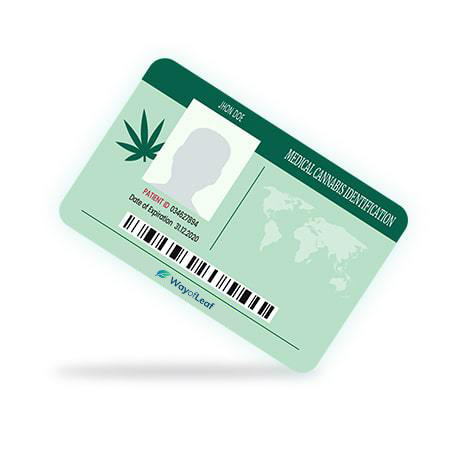 State Program
Approved on
FEBRUARY 2, 2022
Phone:
601-576-7400 (Central Office Phone)
CONSULTATION FEE RANGE
MMJ PURCHASING LIMITS
84 GRAMS OF CANNABIS FLOWER PER MONTH
HOME CULTIVATION?
MINIMUM AGE LIMIT
 18
HOWEVER, MMJ PATIENTS AGED 18-23 REQUIRE WRITTEN CERTIFICATIONS FROM TWO DOCTORS WORKING IN SEPARATE MEDICAL PRACTICES, ALTHOUGH THERE ARE EXCEPTIONS TO THIS RULE
November 3, 2020, was a great day for cannabis advocates in Mississippi. Over 74% of residents voted in favor of Initiative 65, which allowed medical marijuana in the state. It happened despite intense opposition, primarily from Republican lawmakers.
Also known as Measure 65, citizens initiated the MMJ program in January 2020. In March, the state legislature voted to include an alternative, called Measure 65A, on the ballot. The goal was to confuse voters and ensure they voted for 65A or against both pieces of legislation. While 65A was an MMJ program of sorts, it left too many unanswered questions.
The Mississippi legislature has voted against or blocked around 20 MMJ-related bills. However, on this occasion, the people spoke.
It didn't specify possession limits, qualifying conditions, taxes, fees, or whether smokable cannabis was allowed. Had Mississippians voted for 65A, they could have ended up with a highly restrictive program.
However, this wasn't the end of the matter. After much opposition (including the state's Supreme Court overturning Measure 65) and confusion, Mississippi finally had an official MMJ program in February 2022. Legal sales began in January 2023.
Residents can now apply for an MS medical card and visit a licensed dispensary to buy their medicine. This guide shows you the application process and answers numerous questions about the Mississippi medical marijuana program.
First, check out the state's marijuana laws and the penalties for breaking them.
Mississippi Medical Marijuana Laws
Despite Mississippi's anti-marijuana reputation, the state has decriminalized the possession of up to 30 grams of the substance.
However, the penalties can get quite severe once you go beyond that amount. For instance, if caught with marijuana a second time, you could spend up to 60 days in prison, while a third offense could increase the prison term to six months. The possession of 30+ grams is a felony with a potential three-year jail term as the penalty.
The sale of any amount is a felony with a possible three-year prison term as the punishment. Penalties for cultivating marijuana are based on the aggregate weight of the plants discovered. Since possessing over 30 grams is a felony, growing one plant is enough to get you into serious trouble!
Ultimately, applying for an MMJ card in Mississippi is your only option if you want to use marijuana and enjoy legal protection.
How to Get a Medical Marijuana Card in Mississippi
You can apply for your medical marijuana card today. The Mississippi Medical Cannabis Program (MMCP) accepts online applications from prospective MMJ patients. Here is how to apply.
Step 1 – Get in Touch with an MS Healthcare Provider
Your first step is finding a licensed doctor in Mississippi willing to provide a written recommendation. Besides physicians, certified nurse practitioners and optometrists can sign written MMJ certifications for conditions within their scope of practice.
Such medical professionals must complete an initial eight hours of continuing medical education courses on MMJ, along with five further hours each year. They must also perform a follow-up with patients within six months to check on the effectiveness of medical marijuana.
Step 2 – Schedule a Consultation
During the consultation, the physician will perform an examination and ask a few questions about the condition. They will try to understand why you need MMJ rather than traditional treatment methods. If they feel you would benefit from marijuana, they will provide a written certification.
Step 3 – Sign Up for a Mississippi State Government Account
Once you have the physician's certification, you must visit the Mississippi State Department of Health's (MSDH) official site and submit your application within 60 days.
Step 4 – Visit a Dispensary
You will receive an electronic ID card if the state approves your application. At this point, you select a licensed dispensary and visit it to purchase MMJ.
Who Can Apply for a Medical Marijuana Card in MS?
To apply for a medical marijuana card in MS, you must be 18+ and have a qualifying medical condition. All applicants must be residents of the state.
Cost of MMJ Card in MS
The medical marijuana card cost in MS includes a non-refundable $25 fee. You can expect to pay around $200+ for a doctor's consultation. In certain cases, such as when the applicant can prove disability due to military service or their enrollment in Medicaid, the fee is either reduced or waived.
MS MMJ Card Qualifying Conditions
Here is a full list of MS medical marijuana card qualifying conditions:
Epilepsy or seizures
Cachexia or wasting syndrome
Cancer
Huntington's disease
Hepatitis
Parkinson's disease
Alzheimer's disease
Diabetic/peripheral neuropathy
Multiple sclerosis
Muscular dystrophy
HIV/AIDS
PTSD
ALS
Chronic/debilitating pain
Agitation of dementia
Glaucoma
Ulcerative colitis
Crohn's disease
Autism (with self-injurious or aggressive behaviors)
Sickle-cell anemia
Severe muscle spasticity
Spastic quadriplegia
Intractable nausea
Spinal cord disease or severe injury
Pain refractory to the appropriate management of opioids
How Long Does It Take to Get a Medical Marijuana Card in MS?
According to the MSDH, licensure applications will have a 30-day approval time, whereas it will only be five days for MMJ patients.
How to Renew My Mississippi Medical Card?
Once approved, your MMJ card is valid for a year. It seems as if the renewal process is broadly similar to your original application. You must visit the physician for recertification and complete your renewal online.
Other Information on the MS Medical Marijuana License Process
Certain aspects of the Mississippi MMJ program remain unclear even though sales have officially begun. However, we have endeavored to include the information we gleaned to date.
What Types of Cannabis Can I Purchase in MS?
MMJ cardholders can purchase marijuana flower, oils, concentrates, and tinctures.
How to Get a Medical Marijuana Card in MS Online
Initially, patients have no option but to complete the physician's consultation in person. However, it seems that you can complete online follow-ups and renewals with the same provider.
Can I Register My Child for Medical Marijuana in MS?
Yes. However, minors need the permission of a parent or legal guardian. Also, only doctors of medicine or osteopathic medicine can sign written certifications for minors.
Please note that patients between 18 and 23 require written certifications from two different practitioners from separate medical practices after in-person consultations. An exception is made if the applicant is housebound or registered before they turned 18. At least one of the practitioners must be a physician.
Where Can I Purchase MMJ in Mississippi?
Sales started in January 2023. The Department of Revenue and the Department of Health have issued provisional licenses to 138 dispensaries, a significant number given the state's population.
Dispensaries are called treatment centers, and they can't be located within 1,000 feet of a licensed childcare center, school, or church unless they get a waiver.
Also, no dispensary can be within 1,500 feet of another dispensary's entrance. These establishments can buy, cultivate, and use cannabis grown in Mississippi only. All dispensary staff must complete a minimum of eight hours of continuing education about marijuana, followed by at least five hours every subsequent year. Staff must also pay $25 for a work permit and be at least 21 years of age with no felony convictions.
Finally, you can't enter a dispensary without a parent/guardian if you are 20 or under.
How Much Cannabis Can I Buy & Possess?
Purchase and possession limits are based on Mississippi Medical Cannabis Equivalency Units (MMCEUs). One MMCEU equates to either 3.5 grams of marijuana flower, 100mg of THC in infused products, or 1 gram of cannabis concentrate.
Patients can purchase a maximum of six MMCEUs per week, which is 21 grams, and 24 MMCEUs in a month, which is 84 grams or close to three ounces. The maximum you can possess is 28 MMCEUs at one time, equivalent to 98 grams.
Dispensaries are not permitted to sell marijuana flower with a THC content of over 30%, while oils, tinctures, and concentrates can't exceed 60% THC.
Can You Grow Marijuana in Mississippi with a Medical Marijuana Card?
No. There is no provision for home cultivation, which is unlikely to change. Only medical cannabis businesses with a license from the Department of Health to grow marijuana can cultivate it.
Where Can I Use My MMJ?
MMJ cardholders can only use their marijuana in a private residence. Smoking and vaping marijuana is legal, but not in public.
Does Mississippi Accept Out-of-State MMJ Cards?
Non-Mississippi residents with a valid MMJ card in another state can register with the MMCP to use medical marijuana. They need to produce their card, a statement from a doctor saying they have a condition making them eligible for MMJ in Mississippi, and submit any additional information requested by the MMCP.
Such patients can register a maximum of two times a year for 15 days at a time, with each registration costing $75. They can buy up to 12 MMCEUs per 15-day period and 6 MMCEUs in a 6-day period. The possession limit for non-resident cardholders is 14 MMCEUs.
Once Mississippi MMJ patients have a valid card, they can purchase their medicine in states with reciprocity.
What Are the Caregiver Rules?
MMJ patients can select a primary caregiver who must also pay a $25 application fee. Furthermore, prospective caregivers must submit to a criminal background check which involves a $37 fee. Also, caregivers must be 21+ and can't have committed a disqualifying felony offense.
What If I Lose My Medical Card in Mississippi?
You should get in touch with the MSDH. However, this shouldn't be an issue since patients receive electronic ID cards rather than physical ones.
When Did Medical Marijuana in Mississippi Become Legal?
Mississippi decriminalized the possession of small amounts of marijuana in 1978. However, countless attempts to create a medical marijuana program failed. Finally, the state's voters had their say and voted "yes" to Measure 65 in November 2020. However, confusion reigned as anti-marijuana parties tried desperately to overturn the measure.
Mary Hawkins Butler, the Mayor of Madison, got behind her city's move to invalidate the medical marijuana program. The city filed an emergency petition in October 2020.
It cited a law that said: "signatures of the qualified electors from any congressional district shall not exceed one-fifth (1/5) of the total number of signatures required to qualify an initiative petition for placement upon the ballot." The issue is that Mississippi now has four congressional districts instead of the five it used to have. As a result, it was mathematically impossible to adhere to that law.
Supporters of the move to strike down the MMJ program claimed it was a constitutional issue and not opposition to cannabis. This seems unlikely, given that Butler is a Republican, and the party has tried to shut down medical marijuana in Mississippi since the idea was floated.
On May 14, 2021, the Mississippi Supreme Court found in favor of the city of Madison and nullified Measure 65's certification by the Secretary of State.
At that time, the state didn't have a medical marijuana program. However, lawmakers acted quickly and introduced Senate Bill 2095 to the Senate on January 11, 2022. It went through the proper channels, and on February 2, 2022, Governor Tate Reeves signed the Mississippi Medical Cannabis Act into law.
How to Get a Medical Marijuana Card in Jackson
There are plenty of options when looking for a physician to provide certification in Jackson. Initially, you will need to talk to a doctor in person, but the follow-up can be completed online. Jackson will also likely have numerous MMJ dispensaries once the program is well established.
MMJ Card for Veterans in MS
Military veterans living with a disability can have the MMJ application fee waived in Mississippi. They must prove their disability by providing the Department of Social Security Disability Office with written documentation. The documentation must show that the applicant is a 100% disabled veteran, as determined by the Department of Veteran Affairs.
Final Thoughts on Getting a Mississippi Medical Marijuana Card
Everything was set up for eligible MMJ patients to finally get their chance to buy cannabis in Mississippi. Then, the Mississippi Supreme Court's ruling left the state's medical marijuana program in a state of flux. There were concerns over whether Mississippi would ever have MMJ.
However, the governor confirmed the beginning of a new Mississippi medical marijuana program in February 2022. MMJ patients can now apply for their cards, with sales finally beginning in January 2023.