Overview
On the surface, Mississippi was one of the big winners of the November 2020 elections. Its residents voted to implement Initiative Measure No. 65, a medical marijuana program. However, a challenge to the initiative followed and led to its overturn by the state's Supreme Court. It seems likely that future legislation will take the place of Measure No. 65, but eligible MMJ patients must realistically wait until 2023 at least to get their medicine in Mississippi.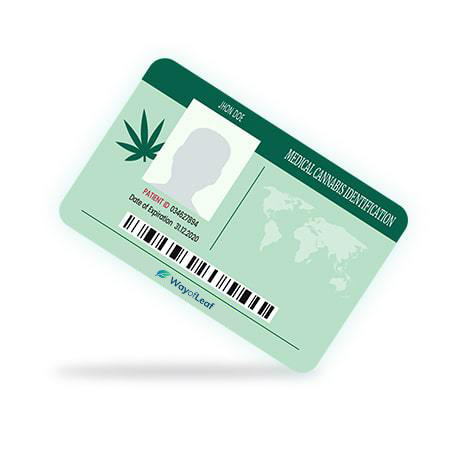 State Program
Approved on
November 3, 2020 *Overturned by the Mississippi Supreme Court on May 14, 2021.
Phone:
601-576-7400 (Central Office Phone)
Official Gov Site:
msdh.ms.gov
November 3, 2020, was a great day for cannabis advocates in Mississippi. On that day, over 74% of residents voted in favor of Initiative 65, which allowed medical marijuana in the state. It happened despite intense opposition, primarily from Republican lawmakers.
Also known as Measure 65, citizens initiated the MMJ program in January 2020. In March, the state legislature voted to include an alternative, called Measure 65A, on the ballot. The goal was to confuse voters and ensure that they either voted for 65A or against both legislation pieces. While 65A was an MMJ program of sorts, it left too many unanswered questions.
The Mississippi legislature has voted against or blocked around 20 MMJ-related bills. However, on this occasion, the people spoke.
It didn't specify possession limits, qualifying conditions, taxes, fees, or whether smokable cannabis was allowed. Had Mississippians voted for 65A, they could have ended up with a highly restrictive program.
Mississippi has a long history of opposing medical marijuana. The Mississippi legislature has voted against or blocked around 20 MMJ-related bills. However, on this occasion, the people spoke and demanded a medical marijuana program.
Unfortunately, their voices were silenced within a matter of months.
Mississippi Does NOT Have a Medical Marijuana Program!
Mississippi residents eligible for MMJ were preparing for an opportunity to see if cannabis could help with their condition. However, Mary Hawkins Butler, the Mayor of Madison, got behind her city's move to invalidate the medical marijuana program. The city filed an emergency petition in October 2020.
It cited a law that said: "signatures of the qualified electors from any congressional district shall not exceed one-fifth (1/5) of the total number of signatures required to qualify an initiative petition for placement upon the ballot." The issue here is that Mississippi now has four congressional districts instead of the five it used to have. As a result, it was mathematically impossible to adhere to that law.
Supporters of the move to strike down the MMJ program claimed it was a constitutional issue and not opposition to cannabis. This seems unlikely given that Butler is a Republican, and the party has tried to shut down medical marijuana in Mississippi ever since the idea was floated.
On May 14, 2021, the Mississippi Supreme Court found in favor of the city of Madison and nullified Measure 65's certification by the Secretary of State. This means the state doesn't have a medical marijuana program, though there is an appetite amongst lawmakers to create a new program.
However, Governor Reeves has indicated that he doesn't plan to call a special session to address the situation. Therefore, Mississippians will have to wait until the next statewide election in November 2022 to see if medical marijuana becomes legal.
This article initially outlined what we knew about getting a medical marijuana card in Mississippi before the legal challenge. It still represents what the new MMJ program will probably look like if and when it is ever implemented.
How to Get a Medical Marijuana Card in Mississippi
The Mississippi Health Department was originally supposed to adopt rules and regulations by July 1, 2021. It would then allow applications for cards and dispensary licenses by August 15, 2021. All signs pointed towards the type of process implemented by the majority of states with medical marijuana programs.
The above is unlikely to happen until 2023, but the application process will probably look as follows.
Step 1 – Schedule an Appoint with a Licensed Physician
First and foremost, you must have a qualifying medical condition, which we outline below. It seems likely that all MMJ patients must be aged 18+ to earn eligibility. You must also be a resident of the state. If you meet these criteria, schedule a consultation with a licensed doctor in Mississippi.
They will perform an examination and ask you a few questions about your condition. They will try to understand why you need MMJ rather than traditional treatment methods. Initiative 65 didn't say whether you needed a doctor's certificate, though a diagnosis of a qualifying health condition was sufficient.
There were no plans to permit telemedicine. As a result, you needed to visit the doctor in person.
Step 2 – Send Your Application to the Mississippi Department of Health
The Department of Health will certainly have a postal address, which it will release when the time comes. It is unclear if the updated Mississippi MMJ program will allow online applications.
Step 3 – Wait for Your Card
There was no detailed information on how long it would take to receive a card. However, patients can expect a physical ID card to arrive in the post. Once they have it, they are free to visit a licensed dispensary.
What Are the Mississippi Medical Marijuana Costs?
MMJ cardholders will probably pay a $50 application fee if the updated legislation remains similar to Initiative 65. Based on other states with programs, a doctor's visit could cost anywhere from $150 to $300. An MMJ card is likely valid for one year.
The state plans to tax cannabis like other consumer goods at a 7% rate. Initiative 65 didn't place any special excise taxes on marijuana. If this remains the case, it is good news and should keep the cost of cannabis down. 
What Conditions Qualify for a Medical Marijuana Card in Mississippi?
One clear thing was the list of qualifying conditions. Prospective MMJ users needed to have one of the following conditions to receive certification from a licensed physician:
Epilepsy or seizures
Cachexia
Cancer
Huntington's disease
Parkinson's disease
Multiple sclerosis
Muscular dystrophy
HIV/AIDS
PTSD
ALS
Chronic/debilitating pain
Agitation of dementia
Glaucoma
Ulcerative colitis
Crohn's disease
Autism (with self-injurious or aggressive behaviors)
Sickle-cell anemia
Severe muscle spasticity
Intractable nausea
Spinal cord disease or severe injury
Pain refractory to the appropriate management of opioids
Other Information on the Mississippi Medical Marijuana Process
We will need to wait until 2023 before knowing everything about the Mississippi MMJ program, assuming it is reinstated. However, we have endeavored to include the information we gleaned from the initial program.
How Much Cannabis Can I Purchase & Possess in Mississippi?
An MMJ cardholder could have up to 2.5 ounces of cannabis in a 14-day period. The weight of additives to edibles, tinctures, and ointments did not count towards this limit.
Will a Mississippi MMJ Cardholder Be Allowed to Grow Marijuana at Home?
No. There was no provision for home cultivation, and that is unlikely to change. Only medical cannabis businesses with a license from the Department of Health to grow marijuana can cultivate it. 
Where Can I Purchase Marijuana?
The Health Department will ultimately regulate and license dispensaries, which will be called treatment centers in Mississippi. It never outlined how many dispensaries would operate in the state. However, the Department did say that no center could be located within 500 feet of a licensed child care center, school, or church.
Many entrepreneurs had already made plans to sell medical marijuana and now face an anxious wait.
On the plus side, zoning ordinances were not more restrictive on MMJ sellers than on retail pharmacies. Unfortunately, many entrepreneurs had already made plans to sell medical marijuana and now face an anxious wait to see if they have wasted their investment.
Where Can I Use Cannabis?
MMJ cardholders could only use their marijuana in a private residence. Even if a new program comes into play, it will remain against the law to consume it in public. A violation of this law will likely result in a $100 fine.
What Are the Penalties for Violating Program Rules?
The penalties for breaking MMJ rules will remain severe for cardholders and licensed sellers no matter what form of the program is reinstated. Under the original program, a first violation could result in a fine of up to $5,000. It could reach $25,000 for a subsequent violation. The Health Department could remove a licensee or MMJ cardholder from the program. It could also deny, suspend, or revoke a license.
Final Thoughts on Getting a Medical Marijuana Card in Mississippi
Everything was set up for eligible MMJ patients to get their chance to buy cannabis in Mississippi finally. However, the Mississippi Supreme Court's ruling has left the state's medical marijuana program in a state of flux. At present, all forms of cannabis remain illegal in the state.
The MMJ program is far from dead, but residents will probably have to wait until November 2022 for another chance to vote.