Overview
RESIDENTS OF THE STATE OF SOUTH DAKOTA VOTED TO LEGALIZE MEDICAL MARIJUANA ON NOVEMBER 3, 2020. THE STATE DEPARTMENT OF HEALTH HAS 180 DAYS FROM JULY 1, 2021, TO START ACCEPTING APPLICATIONS FROM MMJ PATIENTS AND DISPENSARIES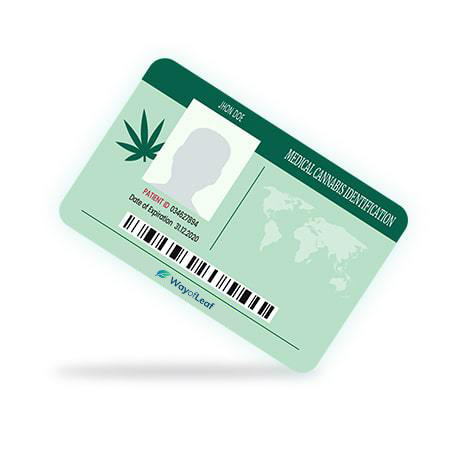 State Program
Approved on
NOVEMBER 3, 2020
A significant majority of states now have a medical marijuana program. However, there are a few locations where people assume that MMJ may never happen. South Dakota was one of those states until a stunning development in November 2020. Two ballot initiatives, one to pass MMJ, the other to legalize recreational cannabis, succeeded.
Almost 70% of voters said 'yes' to Measure 26, which legalizes medical marijuana in South Dakota. Just over 54% were in favor of Constitutional Amendment A, the legislation that permits adult-use cannabis in the state.
However, celebrations were short-lived. The MMJ program seems safe, barring a last-minute intervention. Yet, the recreational program is in severe jeopardy. Governor Kristi Noem has used the courts to block adult-use cannabis in South Dakota. In February 2021, a judge ruled in favor of the argument that Constitutional Amendment A was unconstitutional. This was due to South Dakota's single-subject rule for ballot measures.
Proponents of recreational cannabis have appealed this decision, and it now goes to the South Dakota Supreme Court. At present, the medical marijuana program is due to go ahead, even though Governor Noem is against it.
How to Get a Medical Marijuana Card in South Dakota
Eligible individuals can legally use MMJ in South Dakota from July 1, 2021. Governor Noem tried to delay it until 2022 by picking a 10-member task force to 'fix' Measure 26. However, public outcry pressurized lawmakers into voting against Noem's proposal. The governor has moved on to issue restrictions on the MMJ law.
The details still aren't completely clear. At the time of writing, the state's Department of Health hasn't opened up an application process. However, we have a good idea of what prospective MMJ patients must do to secure their cards in South Dakota.
Step 1 – Find an MMJ-Friendly Physician
The South Dakota MMJ program will almost certainly work similarly to most other states. This means you'll need to find a physician to provide you with a recommendation. There are organizations such as Leafwell that claim they will offer an online service. If this comes to fruition, you can have a consultation with a doctor from the comfort of your home.
Depending on the physician, they may only provide approval if you demonstrate you have tried other avenues.
Otherwise, you'll need to book a consultation. Bring your medical records and prepare to discuss why you need MMJ. Depending on the physician, they may only provide approval if you demonstrate you have tried other avenues. It is also likely that you'll need to have a bonafide patient-doctor relationship with the physician. You will only receive approval if you have one of the qualifying conditions, which we outline a little later on.
If you receive approval, the physician will issue a certification. You will need this to proceed with your application. Please note that you can only apply if you're aged 18+.
Step 2 – Send in Your Application
According to state law, the South Dakota Department of Health has 180 days from July 1, 2021, to open up the application process. Therefore, it is legal to use or possess MMJ in the state from this date. However, it is almost certain there will be nowhere to buy it until early 2022.
Given the delays so far, it is widely expected that the Department of Health (DOH) will not allow applications until the end of 2021. It is unclear whether patients will be permitted to apply online. If they are not, they can apply by sending in their application, along with the doctor's recommendation, to an address outlined by the DOH.
Step 3 – Receive Your MMJ Card & Purchase Your Cannabis
The relevant state department will go through your application. If they are happy with it, you will receive your MMJ card in the mail. In some states, applicants also receive an online card that enables them to buy cannabis from a dispensary. Such cards are temporary and designed to help MMJ patients until they receive their physical cards.
At present, applications for dispensary licenses are not yet available. We don't know how many licenses the state will provide at present.
What Are the South Dakota Medical Marijuana Costs?
Unfortunately, there is no information on the cost of applying for an MMJ card in South Dakota. Based on other states, it will likely cost between $50 and $100. You will probably have to pay between $200 and $300 for a consultation. In the vast majority of states with MMJ programs, the card is valid for 12 months. At this stage, patients must renew and may even require a new doctor's recommendation.
What Conditions Qualify for a Medical Marijuana Card in South Dakota?
As far as qualifying conditions are concerned, MMJ patients must have a "chronic or debilitating disease or medical condition." This list includes:
Glaucoma
Cancer
Cachexia or wasting syndrome
Severe debilitating pain
Severe or persistent muscle spasms, including those as part of MS
You are also possibly eligible if you have one of the following medical conditions:
PTSD
Alzheimer's
Crohn's Disease
Hepatitis C
Endometriosis
HIV/AIDS
Ulcerative colitis
The full list of eligible conditions will become clear once the application process begins.
Other Information on the South Dakota Medical Marijuana License Process
Unfortunately, as the MMJ program has not yet begun, there are plenty of unanswered questions. In this section, we do our best to provide as much information as is available.
How Much Marijuana Am I Permitted to Purchase & Possess?
According to Measure 26, eligible MMJ patients can buy and possess up to three ounces of marijuana. This will include any other permitted products, such as edibles.
How Much Cannabis Can I Grow at Home?
MMJ patients can grow up to three plants at home. Depending on the condition, a doctor may authorize the cultivation of a greater amount.
Where Can I Purchase MMJ in South Dakota?
At present, the state hasn't issued any dispensary licenses. It is unlikely to do so before the end of 2021. Therefore, MMJ patients can technically possess cannabis from July 1, 2021, but have no means of buying it legally.
Is There Any Information on Minors or Caregivers?
We know that MMJ patients will be permitted to use a caregiver to help them buy and administer their cannabis. Based on other state programs, caregivers will need to be aged 21+ and have a clean criminal record.
At present, the state hasn't outlined its plans for minors. In other states, applicants aged 17 and under need the permission of a parent or guardian to use MMJ.
Where Can I Use MMJ in South Dakota?
You can only use cannabis on private property.
Are There Any Likely Product Restrictions?
Governor Noem is trying to make various changes to the new MMJ law. One of them involves not allowing MMJ patients aged 20 and younger to vaporize marijuana. We will know if there are restrictions on products such as edibles or cannabis flower closer to the program's implementation.
Is There Anything Else I Need to Know About Cannabis in South Dakota?
It remains illegal to possess, purchase, or use marijuana in the state until July 1, 2021. Even then, you'll need to wait for licensed dispensaries to open.
The possession of up to an ounce of cannabis will become decriminalized from July 1, 2021. The possession of two ounces or less is a misdemeanor and could spell up to a year in prison. If you are caught with more than this amount, it is classified as a felony. Cultivating over half an ounce of cannabis is also a felony.
You can expect law enforcement to treat cannabis like alcohol with regard to DUI charges.
Please note that the possession of any amount of hash and concentrates is a felony at present. If convicted, you could face up to 10 years in prison, along with a fine of $20,000.
Once the program comes into effect, the same rules surrounding gun ownership and termination of employment contracts apply as elsewhere. You can't own a gun or ammunition if you have an MMJ card. Likewise, South Dakota employers can fire employees who test positive for cannabis, even if they are medical marijuana patients.
Finally, you can expect law enforcement to treat cannabis like alcohol with regard to DUI charges. Operating a vehicle or heavy machinery while under the influence of marijuana is also illegal.