Overview
Mary's Nutritionals is an industry leader in hemp-derived wellness goods. They harmonize age-old horticultural practices with modern technology to bring out the therapeutic power of the hemp plant. All their products are made with organic full-spectrum hemp extract and formulated by prominent scientists and physicians. Free shipping is available on all orders over $60!
Ingredients
Organic Full-Spectrum Hemp Extract with Naturally Occurring Cannabidiol, Sweet Almond Oil, Myrrh, Cinnamon Oil
Recommended use
Each drop contains a 2mg dose of CBD. Easily tailor dosage to your individual needs.
Extraction process
Not disclosed
Medical benefits
Helps to support a proactive wellness routine and to provide mind and body relief.
*All the data provided is for oil products only
Site:
marysnutritionals.com
The Farm Bill of 2018 has opened up the industrial hemp market. It is now legal to grow hemp in the United States, and you can expect hundreds, if not thousands, of new businesses to spring up in the next couple of years. What does that mean for experienced stores such as Mary's Nutritionals?
Not a great deal to tell the truth. Yes, there will be more competition, but frankly, the vast majority of new stores will sell low-quality CBD products. The real issue is: How good are existing sellers? Let's see if Mary's Nutritionals sells CBD goodies worth using, or if they are likely to struggle when the marketplace becomes flooded.
Who is Mary's Nutritionals?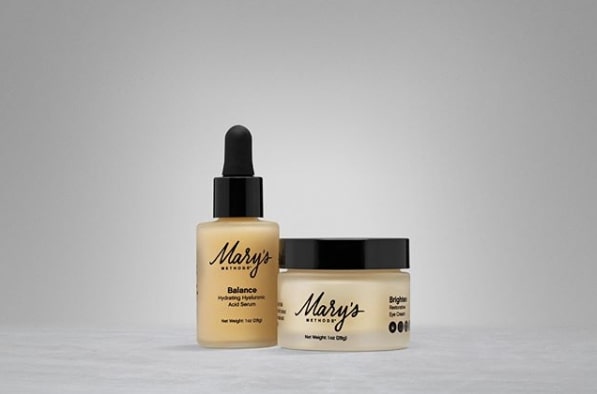 Mary's Nutritionals was formed by Mary's Medicinals in March 2015. It is a natural supplement line enriched with hemp and other plant-based nutrients. Due to the name of the brand, you may be surprised that there is no one called Mary on the team. Lynn Hondred is the co-founder of both companies and now acts as the CEO. She is aided by Chief Operating Scientist, Jeremy Riggle, Ph.D., Chief Finance Officer, Robin Swinney, and the Director of Business Development, Trevor Gallup.
All of the brand's products are derived from industrial hemp grown 100% organically on the Elite Botanicals farm in Loveland, Colorado. All of Mary's Nutritionals products are made from full-spectrum hemp extract which comes from flowers rather than seeds. The hemp plants used to make the CBD products contains far less than 0.3% THC, which means they easily meet federal standards.
Dr. Riggle is responsible for in-house quality control, and he rigorously tests all of the company's products. The firm also works with independent quality control labs and can provide third-party lab results to back up its claims. While the results are not readily available on the company website, they are available upon request.
Review of Mary's Nutritionals Remedy Oil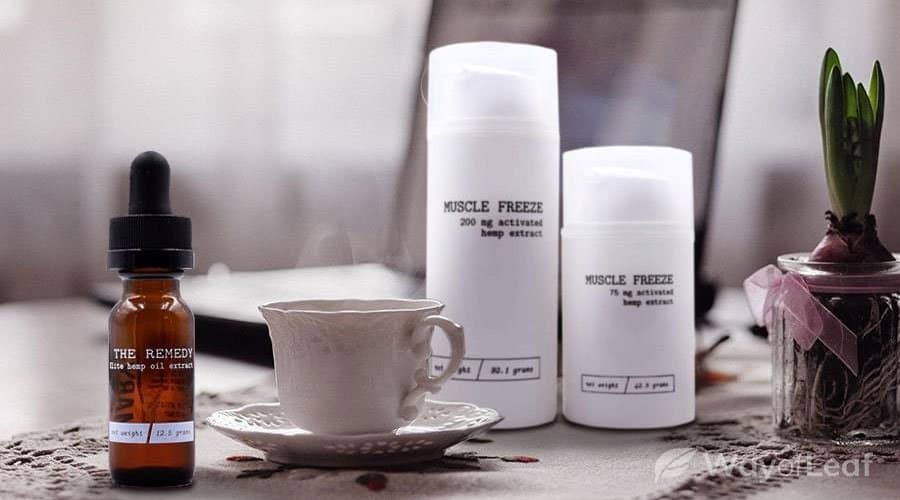 This product contains 500mg of activated hemp extract. The bottle contains 15 ml of liquid and costs $80 at the time of writing (usually costs $110). There are 250 servings per bottle, and each drop contains 2 mg of hemp. This ultra-concentrated CBD tincture is apparently based on the Anointing Oil referenced in the Bible.
This is clear in the list of ingredients, which includes myrrh, almond oil, cinnamon leaf oil, cinnamon bark oil, along with the full-spectrum activated hemp extract and naturally derived terpenes. There is little in the way of psychoactive effects which means you can safely use it on children.
I found it easy to take; simply add as many drops as you like beneath the tongue. Hold for at least 30 seconds and swallow. The fact that there is exactly 2mg of hemp extract per drop makes it incredibly easy to dose. When I clicked on the lab report, I found that there was 3.5% CBD against 0.03% THC, and trace amounts of several other cannabinoids.
I discovered that 20mg a day helped with my anxiety. There is a slightly bark-like taste, and I am not sure how effective it is as an analgesic; but for a slight elevation in mood, and potentially better sleep, it is worth trying.
Review of Mary's Nutritionals Elite Gel Pen
This is a Transdermal Gel Pen and is marketed as an ideal way to get immediate relief from pain. Each pen contains a total of 100mg of gel, divided into 50 x 2mg doses for $50. There is a long list of ingredients, aside from the hemp extract, including PLO Gel, cool citrus basil, menthol, and isopropyl myristate.
First of all, the pen is extremely discreet and simple to use. Twist the end clockwise to unlock it, remove the cap, and press the end to get a 2mg dose. Make sure you apply it to clean skin in an area that contains veins rather than fat. I have a knee problem, so I added the cream behind the knee. There is a strong odor from the cream which may not be to everyone's liking.
To be fair, I felt a slight reduction in my knee pain and was able to just about complete a game of soccer. However, the pain returned after a few hours, which means you have to apply the cream constantly. This isn't an issue if you are on regular painkillers because you have to take the medication several times a day in any case.
My pain wouldn't be classified as 'severe,' but the cream was effective. The main downside is the cost. I had to apply a couple of doses each time, and several times a day. It is entirely possible that you will use up the pen in a week; and at $50 a time, with no health insurance coverage, it is expensive.
This gel pen has received rave reviews from customers however and appears to work well if you have inflammation.
Review of Mary's Nutritionals Elite Patch
This transdermal patch is designed to be worn on the affected area of the body. Each patch contains 10mg of cannabinoids, and they are absorbed directly into the bloodstream through the skin. It is relatively rare to find a transdermal patch amongst CBD products, so I was excited to try it. You can purchase a single patch for $10 or buy in bulk and save money. Here is the full price list:
10 Patches: $90
30 Patches: $270
60 Patches: $480
90 Patches: $630
100 Patches: $700
Each patch is 2 x 2 and 'laser cut,'and the 10 mg of hemp extract is slowly released over a period of 8-12 hours. Additional ingredients include Propylene Glycol, Acrylic Adhesive, Eucalyptus, Naturally Derived Terpenes, and Sunflower Lecithin.
I have issues with bicep tendonitis along with the dodgy knee (yes, my body is falling apart), so I decided to place the patch on the area between bicep and forearm on the opposite side of the point of my elbow. When writing, my left arm seizes up, and it hurts to stretch. When I tried to do this 20 minutes after applying the patch, I was delighted to experience minimal pain.
It reacted in the same way as a topical and within 45 minutes, I felt no pain in my bicep region at all. Overall, I was extremely satisfied with the patch, and while it is expensive at $10, it does provide pain relief for most of the day. The only complaint I have is that removing it is painful. The adhesive used to keep the patches in place is VERY strong, so you will probably feel pain when you try to peel the patch off.
What About Mary's Nutritionals' Other Products?
The brand sells an eclectic mix of products, including:
Hemp extract capsules.
Muscle freeze.
Bath bomb.
Whole pet gel pen.
A skin cream called Elite Compound.
Transdermal hemp relief cream.
Hemp massage oil.
Burn-Out topical mist.
Restorative eye cream called 'Brighten.'
Illuminating face moisturizer called 'Renew.'
A Dead Sea salt body scrub.
And a skincare collection called 'Methods.'
The brand's specialization is certainly in the field of topicals as there is only one dedicated CBD tincture amongst the array of products. You can also purchase a Gift Card with a value ranging from $25 to $100.
Where Can I Purchase Mary's Nutritionals Products?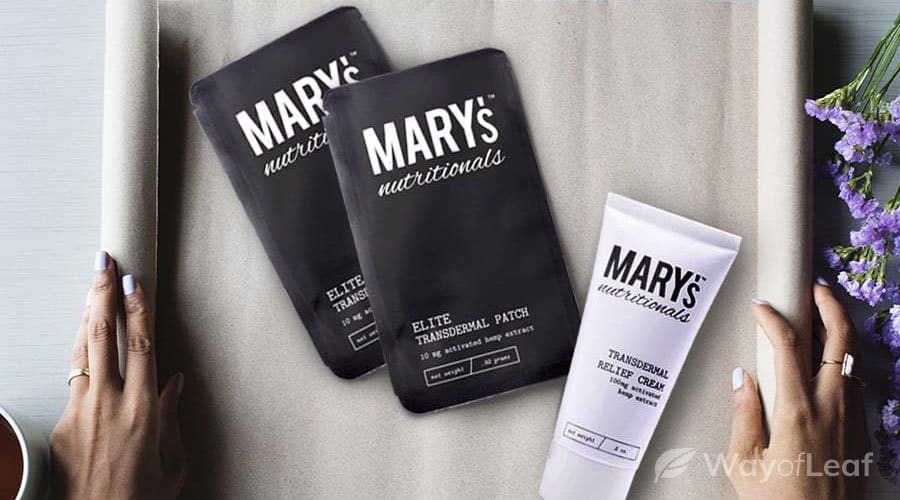 Visit the official Mary's Nutritionals shop page. All orders are processed and shipped within three business days; unless you order at the weekend in which case it takes longer because the company doesn't ship anything at weekends. There is also free ground shipping on orders worth over $100 in mainland America.
With Mary's Rewards Program, you earn points whenever you purchase anything on the official website. $1 is worth a point, and you get 50 points when you leave your first review, 100 points on your birthday, and 50 points just for creating an account. You can redeem 500 points for $5. Please note that earned points expire after 365 days.
Final Thoughts on Mary's Nutritionals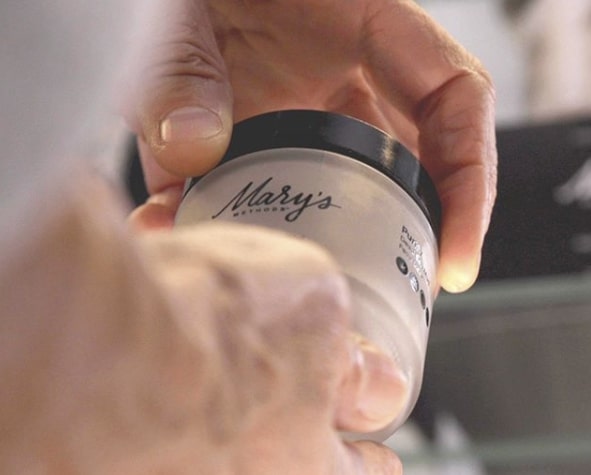 This company is an offshoot of a well-known and respected brand, and Mary's Nutritionals delivers high-quality CBD products. The oil allows for easy dosage and for me at least, it worked well to alleviate anxiety. The gel is a handy way to deal with pain on the go; simply add it to the affected area and wait a few minutes to feel relief.
The transdermal patches are an excellent way to enjoy pain relief. A single patch can last up to 12 hours and it will stick rigidly to your skin. You will forget that you're even wearing the patch after an hour or so. Overall, it is a solid brand with good products, albeit on the expensive side.
Verdict: 9/10
Mary's Nutritionals Pros
Effective if you need help sleeping, pain relief, or assistance with anxiety.
The products I reviewed are very easy to use.
All products are tested by third-party labs.
Mary's Nutritionals Cons
Products might be expensive for some.
The patch sticks well to the skin, but it hurts when you take it off!
The brand does not have an official returns policy, although it may accept products that are damaged when you receive them.