Purple Zacatecas Strain Overview
The Purple Zacatecas strain offers an intense yet satisfactory high. It is a pure sativa that boasts a satisfying sugary flavor and a moderate THC level.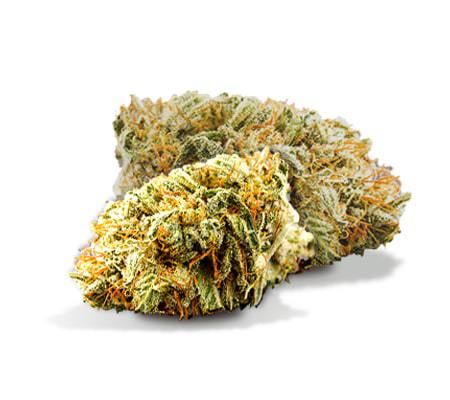 Common usage
Anxiety
Depression
Focus
Stress
Effects
Energy
Focus
Uplifting
Growing info
You can grow Purple Zacatecas indoors or outside. It is ready for harvest indoors after 10-11 weeks of flowering. BUY SEEDS FOR THIS STRAIN AT OUR #1 RATED
ONLINE SEED STORE: HOMEGROWN
It is becoming increasingly rare to find landrace strains on the market. These days, breeders mix existing strains to create new ones. This has led to a high rise in the number of hybrids on the market. However, the Purple Zacatecas strain represents a glimpse of the 'golden age' of marijuana.
Try Legal THCA Flower
Want to experience the qualities of THC-A flower? The amazing brand Premium Jane just launched their new line, including strains like OG Kush, Purple Cream, and Blue Dream Pie. Averaging 23% THC-A, there's so much to love with these flowers. Try them today to get 20% off using WayofLeaf's exclusive coupon code: THCAWOL
What Is the Purple Zacatecas Strain?
The Purple Zacatecas strain is rare and is a pure sativa native to the Zacatecas region of Mexico. It is believed to be a parent of the Big Sur Holy Weed strain created by Bodhi Seeds. Breeders and users love Purple Zacatecas due to its unique coloring and pleasant effects.
Both breeders and users love Purple Zacatecas due to its unique coloring and pleasant effects.
The high you're likely to experience is initially cerebral. Users say they feel elevated and happy soon after using Purple Zacatecas. You may also feel an increase in your energy levels. Consider using it in the morning as a wake and bake strain. Alternatively, use it in the afternoon if you're feeling fatigued and need a burst of energy.
It is also possible that you will feel more creative and potentially reflective. According to most users, you shouldn't feel any burnout when coming down from the high.
Aroma
You can expect to get a piney and sweet scent that lingers. Once you break up the buds, you'll likely notice the sugary smell a little more. However, it is primarily a hash aroma that fills the air when you light this strain.
Flavor
The sweetness you initially smell from Purple Zacatecas makes its way over to the taste. Users enjoy the sugary flavor from the first smoke, and it may take a while before you notice anything else. However, there are also subtle hints of cinnamon and licorice buried deep in this strain's flavor profile. You may also get a spicy flavor upon the exhale.
Appearance
This strain has spade-shaped nugs that bear a minty green color. The orange hairs and crystal trichomes give this strain a striking appearance as it is. However, the purple undertones take the aesthetics to a new level.
Purple Zacatecas Strain Grow Info
The rarity of this strain means that finding Purple Zacatecas seeds is almost impossible. Instead, it would help if you looked to purchase clippings from clones. Information on how to best grow this strain is fairly limited. We know that it performs reasonably well indoors or outside.
In terms of lighting, Purple Zacatecas tends to flourish if you use LEDs. However, such lighting is expensive and perhaps not worth investing in if you only want a few plants. In that case, you'll find that HIDs should prove effective enough.
Once you plant this strain, you'll also discover that it is a light feeder. If possible, implement an organic feeding pattern to get the best outcome. Purple Zacatecas has a high level of resistance against pests and diseases such as botrytis and powdery mildew. When grown outdoors, you can expect it to be harvest-ready in the first half of October. It has a long flowering time of 10-11 weeks indoors.
THC Content – Highest Test
Like most landrace strains, Purple Zacatecas doesn't have a high THC level by modern standards. In general, you can expect it to contain 14-16% THC.
CBD Content – Highest Test
This strain has a minimal level of CBD, probably less than 0.1%.
Medical Benefits of the Purple Zacatecas Strain
If you are used to consuming modern-day strains, Purple Zacatecas could seem relatively mild in comparison. Nonetheless, it remains popular amongst the MMJ patients that can access it. You should consider trying it if you have problems with your attention span or level of focus. Individuals with ADD/ADHD, in particular, may derive some benefit.
Although Purple Zacatecas isn't especially potent, it may prove useful if you have a mild level of pain. If you are feeling tired during the day, it is perhaps worth using this strain. It may give you the burst of energy you need to get through a tough afternoon. Finally, you may want to use it if you are feeling anxious or depressed.
Possible Side Effects of the Purple Zacatecas Strain
With a mid-level THC content, Purple Zacatecas' negative effects are less pronounced than with stronger options. One of the most common adverse effects is dry mouth. Users might also experience dry eyes for a spell.
Final Thoughts on the Purple Zacatecas Strain
If you want to try an old-school cannabis strain, Purple Zacatecas is worth considering. It offers a relatively mild high, so it is a useful option for novices or people with low THC tolerance. You can use it if you need a boost of energy or want to feel a little better about yourself. It also potentially increases your level of focus.
This strain offers a relatively mild high, so it is a useful option for novices or people with low THC tolerance.
It is extremely difficult even to find clippings from mature Purple Zacatecas plants. However, on the plus side, it is a relatively easy plant to cultivate.
Try Legal THCA Flower
Want to experience the qualities of THC-A flower? The amazing brand Premium Jane just launched their new line, including strains like OG Kush, Purple Cream, and Blue Dream Pie. Averaging 23% THC-A, there's so much to love with these flowers. Try them today to get 20% off using WayofLeaf's exclusive coupon code: THCAWOL