Lost Coast OG Strain Overview
Lost Coast OG is a potent strain that packs quite a punch. Users report a high that is intensely cerebral and uplifting. It also has a flavor many users love – a combination of refreshing pine and tart lemon.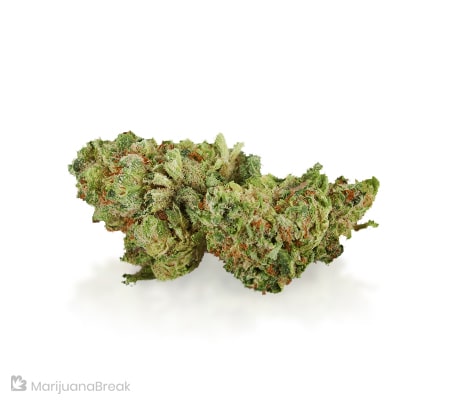 Flavors
Citrus
Lemon
Piney
Sour
Sweet
Common usage
Chronic pain
Depression
Fatigue
Inflammation
Stress
Effects
Calming
Energy
Relaxation
Social
Uplifting
Growing info
This strain grows well outdoors and indoors. The indoor flowering period is around 8-9 weeks. BUY SEEDS FOR THIS STRAIN AT OUR #1 RATED
ONLINE SEED STORE: HOMEGROWN
Lost Coast OG is a super potent strain that is slightly more indica in nature than sativa. It is 60% indica and 40% sativa, which makes for a pretty nice blend.
The Lost Coast OG strain is super intense in terms of aroma. It is best known for its very sour and citrus-like flavor and smell.
As the name implies, the Lost Coast OG strain is a native from the coast of California.
It can induce a high that is cerebral, helping to uplift your mood and potentially make you feel more sociable. It can make you quite buzzed and energized, too, so be careful when smoking larger doses.
Despite causing some anxiety, it can calm the nerves and help with inflammation, pain, and depression. People with different chronic inflammatory conditions can also use it medicinally to help relieve such symptoms.
Lost Coast OG is an overall great strain that has some perks. Read on to find out more about Lost Coast OG and all that it has to offer.
Try Legal THCA Flower
Want to experience the qualities of THC-A flower? The amazing brand Premium Jane just launched their new line, including strains like OG Kush, Purple Cream, and Blue Dream Pie. Averaging 23% THC-A, there's so much to love with these flowers. Try them today to get 20% off using WayofLeaf's exclusive coupon code: THCAWOL
What Is the Lost Coast OG Strain?
Lost Coast OG is a 60% indica 40% sativa hybrid. It is primarily an altered Chemdawg-4 strain but also combines genetics from Pakistani Kush and Lemon Thai.
Lost Coast OG's fragrance is super potent and dank with a very citrus and lemon-like aroma. It has very piney or forest-like notes that are earthy and musky as well. This gives it a richer and more complex aroma.
It also boasts a pretty harmonized ratio between indica and sativa, allowing for the best of both worlds. Lost Coast OG's THC level is pretty high and usually ranges between 17-22%.
Lost Coast OG's high will set in rather quickly. You may notice a head-high that starts pretty strong. Users describe a clear and focused head high that helps you see things more clearly and be more productive. As time passes, Lost Coast OG's more physically relaxing effects come more to the fore.
Although it won't completely knock you out, it may help you relax and feel less stressed. It is mostly used during the daytime or evening and commonly used to help with inflammation, pain, and depression.
Aroma
At first whiff, the Lost Coast OG marijuana strain is pretty distinct and potent. You could detect it from a mile away. It is super lemony and citrusy at first, and upon grinding, you may notice earthy, musky, and pine-like undertones. It can even be a bit sweet, too.
Flavor
Lost Coast OG flavor is lemony, piney, but also spicy. Upon exhaling, many consumers describe it as being like sour lemon candy. Lost Coast OG is very tangy and can exhilarate and excite the taste buds due to its unique and robust flavor.
Appearance
As if the aroma wasn't enough, the bud itself is quite beautiful, being a lush forest green. The buds are usually medium in size but also quite dense. The leaves are also curly and covered with a fine dusting of trichomes.
Lost Coast OG Strain Grow Info
You can grow Lost Coast OG indoors and outdoors. One good thing about this strain is that it yields a pretty high amount of bud. If you're going to be growing indoors, you can expect around 15 oz of bud per square meter. It usually takes about 8 to 9 weeks to flower.
Outdoor growers can expect around 17 oz of bud per plant. It will be ready for harvesting around mid-October.
You can find Lost Coast OG strain seeds online from reputable seed cultivators and growers.
THC Content – Highest Test
Lost Coast OG is a pretty potent strain with an average THC level of approximately 19.5%. However, some lab tests have recorded THC levels as high as a whopping 26%. Therefore, this strain is too potent for novices.
CBD Content – Highest Test
As far as CBD goes, there isn't a whole lot within the Lost Coast OG strain. The highest CBD content recorded in this stain was around 1%.
Medical Benefits of the Lost Coast OG Strain
Lost Coast OG can be used for many different conditions, making it pretty popular among the medical cannabis community. This strain's uplifting effects may offer temporary relief from those with mood disorders like depression and anxiety.
Some say that Lost Coast OG is moderately effective at alleviating painful conditions like arthritis and muscular pain. Others say that its initial uplifting effects can give a short-term energy boost. Therefore, it may be of benefit to those suffering from chronic fatigue.
Possible Side Effects of the Lost Coast OG Strain
The Lost Coast OG strain is pretty potent, so some side effects are likely.
The most common side effects are dry mouth and dry eyes. However, some have become dizzy after consuming this strain, while others report experiencing heightened anxiety or paranoia. Therefore, it is important not to overindulge on this strain, and inexperienced cannabis consumers should avoid Lost Coast OG.
If you suffer from an anxiety disorder or any other sensitivity to THC, you should exercise caution when smoking this strain.
Final Thoughts on the Lost Coast OG Strain
Being nearly equal in its ratio of sativa to indica, Lost Coast OG offers a vast array of effects for the user. The high that you experience is unique, starting cerebral and buzzy and eventually turning into a pleasant, mellow relaxation.
Besides these physical and mental effects, the Lost Coast OG is also super unique in flavor and aroma. It has a very piney and lemony taste and smell that enrich the experience of consuming Lost Coast OG.
Finally, bear in mind that this strain's THC level can reach a staggeringly high 26%. Novices should leave this strain to more experienced cannabis consumers, who, in turn, should be careful with how much they consume in one sitting.
Try Legal THCA Flower
Want to experience the qualities of THC-A flower? The amazing brand Premium Jane just launched their new line, including strains like OG Kush, Purple Cream, and Blue Dream Pie. Averaging 23% THC-A, there's so much to love with these flowers. Try them today to get 20% off using WayofLeaf's exclusive coupon code: THCAWOL