Jack Herer Strain Overview
The Jack Herer strain is a slightly sativa-leaning hybrid known for its potent medical properties. It's quite easy to cultivate as well, making it an easy bud for cannabis-growing newbies. As for its taste, it has a citrus-dominant flavor profile (with notes of pine and skunk thanks to its Shiva Skunk parent). It also gives lots of energy, so it's perfect for a morning wake and bake smoke.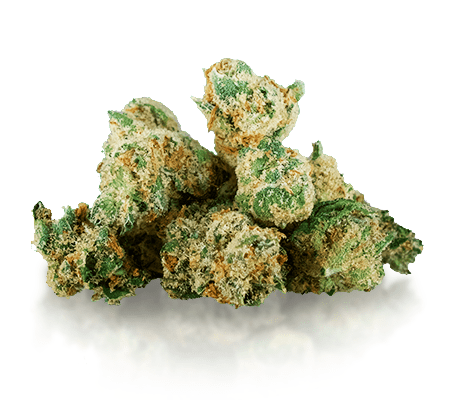 Flavors
Lemon
Orange
Piney
Skunk
Common usage
Anxiety
Chronic pain
Depression
Stress
Effects
Energy
Euphoria
Focus
Social
Growing info
This strain can be grown both indoors and outdoors, average flowering time indoors is approximately 7-10 weeks, or late September to early October if growing outdoors. BUY SEEDS FOR THIS STRAIN AT OUR #1 RATED
ONLINE SEED STORE: HOMEGROWN
Having won no less than nine Cannabis Cup awards for Best In-Class Flower, it seems fitting that the Jack Herer weed strain was specifically created to honor one of the most iconic cannabis activists in history.
As a person, Jack Herer was an individual who fought immensely for hemp and marijuana legalization – which is something to behold considering that his efforts were exerted long before the legality of ganja in the U.S. was even considered a possibility.
Like the man himself, the Jack Herer weed strain is a quintessential blend that amalgamates a variety of worlds: it possesses a unique yet delicate flavor, an outstanding, mind-boggling high, an efficient medicinal potential, and a host of uplifting, energizing effects.
In fact, most would agree that Jack Herer (the weed) has revolutionized the world of cannabis consumption – in a very similar way to how Jack Herer (the man) influenced and revolutionized the war against cannabis.
The genius Dutch breeders over at Sensi Seeds did a spot-on job of recreating Herer's personality and historical importance, turning his positive attitude and eternal energy into a reefer strain that offers the same sort of universal appeal.
Flash forward to the present and you can see just what level of impact the Jack Herer strain has had on the world of cannabis; it's become a parent plant for numerous popularized cannabis strains, including Jack Skellington, Jack the Ripper, Critical Jack, and Jack's Cleaner — all strains that have been developed from the OG Jack Herer.
If Jack Herer himself was here today, he no doubt would be so proud of what the cannabis community has achieved over the course of the last decade or so. And indeed, creating a namesake strain for one of the pioneers of marijuana activism is the most fitting way possible to honor such a timeless icon.
To find out more about this ultra-popular, hard-hitting sativa hybrid, keep on reading our complete Jack Herer marijuana strain review.

Try Legal THCA Flower
Want to experience the qualities of THC-A flower? The amazing brand Premium Jane just launched their new line, including strains like OG Kush, Purple Cream, and Blue Dream Pie. Averaging 23% THC-A, there's so much to love with these flowers. Try them today to get 20% off using WayofLeaf's exclusive coupon code: THCAWOL
Who Is Jack Herer… And What Is Jack Herer Weed?
Classified by some as a sativa and by others as a full-blown hybrid, the Jack Herer cannabis strain was developed by Sensi Seeds in the Netherlands circa the 1990s. Dutch pharmacies and medical practitioners actually took on this strain not long after its development, witnessing the potent medicinal potential it possessed.
Said to be a well-generated blend between its parent strains Shiva Skunk (indica), Northern Lights #5 (indica), and Haze (sativa), this 55% sativa 45% indica flower is a well thought out hybrid that offers perks on both sides of the spectrum.
Due to its hearty blend of sativa and indica genetics, Jack Herer weed offers brilliant therapeutic potential for a wide range of individuals.
Although the origins of this strain are not 100% confirmed, it is generally agreed upon that Jack Herer weed features a THC content of around 18-24%, making it especially likely to produce the effects you desire.
Stunning sensations aside, Jack Herer cannabis is actually pretty simple to cultivate and offers a medium-sized yield that takes less than average for the flowering period to arrive. (Keep reading below to find out more about cultivating Jack Herer).
Jack Herer Strain Review: Aroma, Flavor, and Appearance
Jack Herer weed features a distinct but delectable aroma, most reminiscent of the damp, skunky earth that one might find in an ancient, old-growth forest. This is one of those strains where you can honestly sense the connection with nature, and after the initial aroma hits you, you can expect Jack Herer to deliver piney, woodsy hints that peak with the inevitable dank scent of Skunk genetics.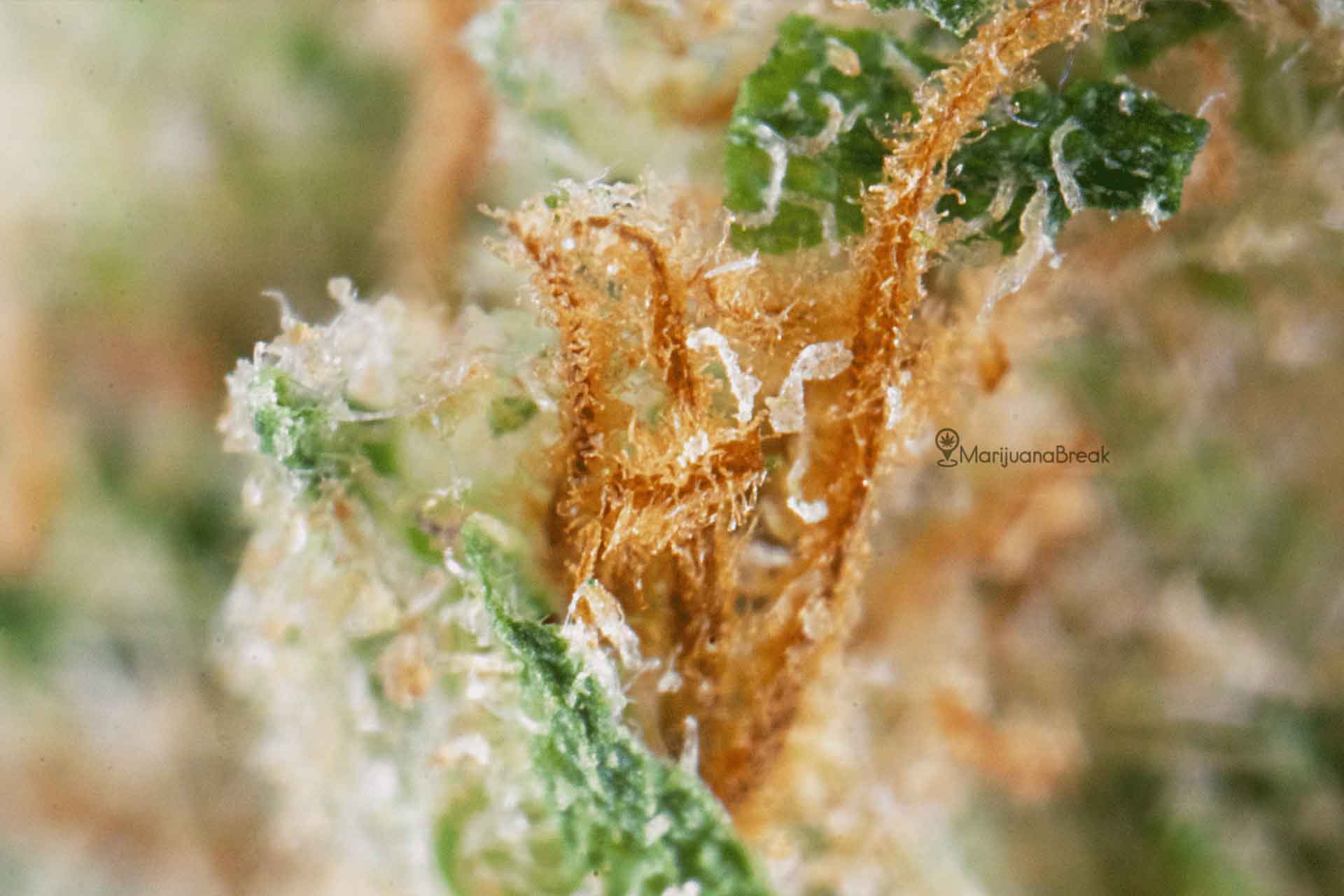 The initial notes of Jack Herer weed present a sort of citrusy-spice, with lemon and orange bursts exposing themselves through the strain's complex blend of aromas.
Flavor-wise you can expect similar notes to the flower's aroma, with an added underlying sweetness that leaves your tastebuds happy and pleased.
Additionally, you might be able to sense some moments on your tongue that offer an herbal flavor, maybe similar to one of your favorite leafy green teas. The Jack Herer strain is truly one-of-a-kind, as although it produces the traditional 'sativa reaction' in both body and mind, the hybrid effects are more than noticeable after you take your first few tokes of the crop.
Furthermore, Jack Herer has a profound ability to produce intense amounts of resin, making it a crystalline and sparkling strain whose buds glisten like diamonds in the light – causing 'cannasseurs' who want a piece of the frost to drool with child-like delight.
The strain's sugar leaves tend to be sagey green primarily, with coiled orange hairs (pistils) peeking out from in between a garden of green, creating a sharp contrast in overall hue. Jack Herer's water leaves are brilliant forest green, perhaps paying homage to the old-forest scent of pine and earth that it provides.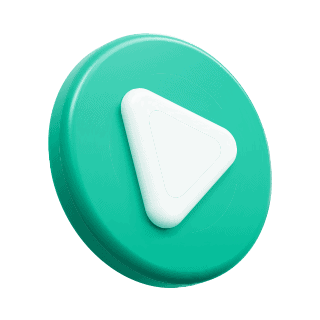 Shop authentic Jack Herer products near you
Parker Curtis and the award-winning team at Homegrown Cannabis Co. in Humboldt County, CA, have put together a free 5-part DIY growing series (along with step-by-step eBooks) that are changing the way people grow cannabis at home. Check out the 100% free online series (and shop authentic Jack Herer seeds near you) using the link below
Jack Herer Grow Info
Jack Herer weed is seen as a relatively easy strain to cultivate, even proving to be suitable for complete beginners. Regardless of how or where you are planting these seeds, however, make sure to have ample space ready as this strain can grow above two meters tall.
Jack Herer also offers a decent resistance to disease, powdery mildew, molds, pests, bugs and more, making the strain rather low-maintenance overall – or at least as close to "low-maintenance" as cannabis can possibly be.
It is possible to grow Jack Herer both indoors and outdoors, but outdoor cultivation requires the perfect climate – in other words, a constant dose of dry, balmy, sunny, warm weather.
Indoors, both hydroponics or soil methods are suitable for growing Jack Herer, and can result in a yield of around 18 ounces per meter squared. Outdoor crops also typically yield around 18 ounces per plant, with harvest generally taking place in late September to early October.
Whether grown indoors or outdoors, Jack Herer weed is ultimately known for its surprisingly speedy flowering period, which is about 7-10 weeks, depending on the crops. Due to so many factors being in the favor of the grower, Jack Herer cannabis is actually considered a dream to cultivate, which is probably why it has become a staple crop for medical dispensaries, recreational shops, and professional growing facilities worldwide.
Jack Herer Review: Mind + Body Effects
If you are someone that desires energy and a pick-me-up from your go-to weed strains, Jack Herer is definitely a suitable choice. You can expect to feel ready to go after you smoke a little of this stuff, with the effects kicking in almost immediately (meaning you won't have to waste much time with that all-important wake-n'-bake).
You can expect to feel ready to go after you smoke a little of this stuff, with the effects kicking in almost immediately.
The Jack Herer strain also can be an incredible facilitator for deep, meaningful conversations, as well as for fun, hysterical, light-hearted chats. And don't worry about losing any awareness either, as these nugs will keep you alert and on your toes at all times (but not typically in a way that brings about anxiety or nervousness).
You might end up feeling like you are flying through the clouds later on during your high, as when Jack Herer begins to wear down, it brings about an overwhelming wave of euphoria that isn't necessarily relaxing, but certainly offers extreme pleasure and often a rapid flow of creative or artistic energy.
Considered an ideal daytime or after work strain, Jack Herer weed is best saved for a moment long before bedtime – otherwise, you might find yourself tossing and turning all night, trying to fall asleep.
Medical Benefits of Jack Herer
Jack Herer weed has a fairly sizeable range of potential medical benefits, with the majority sitting in the psychological disorder spectrum. The strain has been known for being particularly effective in assisting individuals who struggle with depression and anxiety, as well as those handling chronic stress, PTSD, or ADHD.
Jack Herer generally helps to bring back focus and awareness while calming the stomach, increasing appetite (but not making you munchie hard), and numbing any underlying pain that you may be experiencing.
If you are planning on consuming Jack Herer marijuana to help with things like chronic pain, nausea, loss of appetite, or migraines, though, it is best to take a large dose of the strain straight from the get-go. Alternative cannabis forms such as edibles, concentrates, live resin, and candies are typically the best way to go if you want to consume the biggest dose possible, with the least effort.
For those handling other psychological conditions (such as stress), it is important to remember not to consume quantities of any marijuana strain that will cause your to exceed your comfort limits. Overconsumption of THC can lead to an increase in paranoia or anxiety.
Possible Side Effects of Jack Herer
As you might suspect, the most common adverse reactions reported after consuming Jack Herer are dry mouth and dry eyes. Both of these instances are easily solvable by staying hydrated before, during, and after your high, as well as having moisturizing eyedrops on hand anytime there's a plan to consume ganja.
As you might suspect, the most common adverse reactions reported after consuming Jack Herer are dry mouth and dry eyes.
Also, although rather rare Jack Herer can potentially produce onset anxiety in those who are prone to THC-induced paranoia. If you are beginning to feel yourself tumbling down dark or irrational tunnels while you're stoned, it is best to simply close your eyes for a moment and take deep breaths. Keep telling yourself that the high will pass and that no one has ever died directly from a marijuana overdose!
Hopefully, this will help to ground you and bring you back down to reality. (Or, you could just take a dose or two of CBD oil to help counter the psychoactive effects of the THC).
Final Thoughts: Jack Herer Marijuana Strain Review
All in all, Jack Herer marijuana is a strain that every self-respecting pothead (or medical marijuana patient) has got to try at least once in their lives – if only as a means to pay tribute to one of the greatest cannabis activists of all time.
The strain not only produces all of the cerebral effects that one might experience form a potent sativa, but also contains enough indica genetics to offer a host of well-rounded, medicinal therapeutic benefits. Jack Herer is frequently used by those suffering from pain, migraines, and lack of appetite, and may just be the cultivar that's capable of helping you and your specific ailment.
We hope you have enjoyed reading this Jack Herer strain review, and that you not only found the article to be entertaining but also educational and informative. Thanks for tuning in, and stay high — and healthy!
Try Legal THCA Flower
Want to experience the qualities of THC-A flower? The amazing brand Premium Jane just launched their new line, including strains like OG Kush, Purple Cream, and Blue Dream Pie. Averaging 23% THC-A, there's so much to love with these flowers. Try them today to get 20% off using WayofLeaf's exclusive coupon code: THCAWOL