Overview
Utah residents may be eligible for an Utah medical marijuana card. Medical cards for cannabis could allow more freedom in purchasing it. With one of the many qualifying conditions mmj card owners can buy cannabis with certain restrictions. Read our guide and find out how.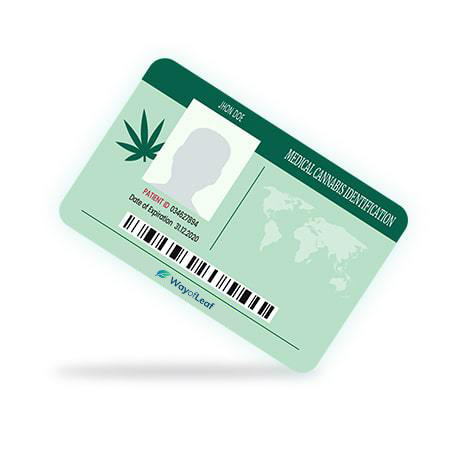 State Program
Approved on
NOVEMBER 6, 2018
CONSULTATION FEE RANGE
MMJ PURCHASING LIMITS
113 GRAMS IN 30 DAYS
DIFFERENT LIMITS APPLY IF YOU LIVE WITHIN 100 MILES OF A DISPENSARY
HOME CULTIVATION?
MINIMUM AGE LIMIT
21
PATIENTS AGED 18-20 MUST HAVE THEIR APPLICATION APPROVED BY THE COMPASSIONATE USE BOARD
According to some, Utah was the first American state to prohibit marijuana in 1915, but other scholars claim California was the first in 1913. However, Massachusetts may have restricted cannabis as early as 1911.
In any case, Utah remained one of the staunchest anti-cannabis states for around a century. Residents of Utah couldn't even purchase CBD oil until 2014. Even then, you needed a physician's recommendation, and intractable epilepsy was the only qualifying condition.
Therefore, it was a surprise when Proposition 2, the Utah Medical Cannabis Act, passed on November 6, 2018.
The MMJ program in Utah is up and running, and a recent change has made life a lot easier for patients. We outline how you can get a Utah medical marijuana card below.
Utah Medical Marijuana Laws
Having a Utah MMJ card is essential because the state continues to take the illegal possession, sale, and use of marijuana seriously. The possession of any amount of the substance is a misdemeanor, which carries a potential prison sentence of six months and a maximum fine of $1,000.
The length of the jail term could increase to a year if you're found with up to a pound. It is a felony to possess more than a pound, and a conviction could result in a 5-year sentence.
Cultivation is illegal even with an MMJ card, and growing a single plant could see you go to jail. Indeed, growing weed in Utah is punished based on the aggregate weight of the plants. Therefore, if you grow two plants that yield 20 ounces, you could be charged with a felony.
Finally, selling any amount is a felony with a penalty of up to five years imprisonment.
How to Get a Medical Marijuana Card in Utah
As part of the Utah Medical Cannabis Act, the state wasn't required to offer licenses to dispensaries and facilities until 2020. Therefore, it made no effort to speed up the process. However, the program is now in play.
There were specific criteria outlined in the state's Controlled Substances Act that protected MMJ patients from legal issues if found with cannabis after March 1, 2020. This protection ran out on January 1, 2021.
You will now face criminal charges if found with marijuana and no card. Find out how to get yours below.
Step 1 – Get in Touch with a UT Healthcare Provider
The Utah Department of Health (UDOH) began accepting online applications on March 1, 2020.
Originally, you needed to visit a qualified medical provider (QMP) that was pre-registered to recommend medical marijuana. In Utah, doctors had to complete a four-hour education course and apply with the state to become a QMP.
At the time, physicians were limited to 275 patient recommendations. However, specialists such as oncologists were allowed to have up to 600.
With approximately 800 QMPs and tens of thousands of MMJ patients, this system caused major problems. Fortunately, UDOH launched its long-awaited physician program in January 2022. Now, any doctor, doctor's assistant, podiatrist, or advanced practice medical nurse with a controlled substance license can recommend medical marijuana to a maximum of 15 patients.
The new law adds up to 21,000 medical providers in the state, massively reducing pressure on the MMJ program.
Step 2 – Schedule a Consultation
Once you find a suitable physician, it is time to book an appointment. The doctor will complete a full assessment of your medical history. You should NOT begin the online application process before your appointment.
During this initial consultation, you will discuss how medical marijuana will help benefit your condition. Remember that you must have one of the qualifying conditions we outline later.
Step 3 – Sign up for a Utah State Government Account
You must create a Utah ID account before proceeding with your Electronic Verification System (EVS) application. Go to the official government website to proceed. Review the EVS user guide and apply online for your MMJ card. Provide your name, gender, age, and address. Patients must also sign a form to acknowledge the risks of using medical marijuana.
After starting your online application, your doctor must log into the EVS. There, they must complete their section of your application. This includes the recommendation for MMJ. At this stage, you pay your application fee. Then, your application gets submitted to the UDOH.
Step 4 – Visit a Dispensary
Once you have the MMJ card, you can only purchase, possess, transport, and use marijuana in a medicinal dosage form. Also, you need to have your card if in possession of marijuana, and you cannot use the substance in public, barring an emergency.
Who Can Apply for a Medical Marijuana Card in UT?
To apply for a medical marijuana card in UT, you must be a resident of Utah aged 21+ with a qualifying medical condition. If you are 18-20, you can qualify if the Compassionate Use Board recommends approval.
Cost of MMJ Card in UT
It is expensive to become an MMJ patient in Utah, as the low application fee of $15 is a red herring. You might pay $150 to $300 for the first consultation and $150+ for another consultation six months later while also paying $15 for the renewal. Therefore, the medical marijuana cost in UT is among the highest in the nation.
UT MMJ Card Qualifying Conditions
The list of UT medical marijuana card qualifying conditions includes:
ALS
Persistent nausea unrelated to pregnancy
Terminal illness with less than six months to live
Any condition which affects less than 200,000 people in America
A condition that causes the patient to require hospice care
Any patient approved by the Compassionate Use Board that doesn't have a medical condition on the list
Chronic and severe pain lasting longer than 14 days if a non-opioid prescription or a physical intervention such as chiropractic care doesn't work.
How Long Does It Take to Get a Medical Marijuana Card in UT?
Once you have applied, it shouldn't take UDOH more than 15 days to issue a card if you qualify. However, it could take up to 90 days to review applications from minors. After approval, the UDOH will issue the card and email you a copy to save on a smartphone or print out.
How to Renew My Utah Medical Card?
The medical marijuana program in Utah is inconvenient for new cardholders. Once you successfully apply, you must renew your card after six months. This includes a second consultation with a doctor. Your MMJ card is only valid for another six months before you have a third consultation.
However, MMJ patients could benefit from a one-year renewal cycle after the first 12 months. This can happen if their physician determines that the patient has been stabilized on MMJ treatment and a one-year renewal period is justified.
Other Information on the UT Medical Marijuana License Process
When you get a Utah MMJ Card, there are limits on the type of cannabis you can buy and other rules to discuss. We outline such information in this section.
What Types of Cannabis Can I Purchase in UT?
The Act allows tablets, capsules, gelatinous cubes, transdermal preparations, topicals, liquid suspension, and concentrated oil. You can now purchase unprocessed cannabis flower but may only vape it as smoking the substance remains illegal.
Also, you must store the marijuana in a tamper-resistant opaque container. MMJ cardholders can also consume resin or wax and use a vaporizer. It is also illegal to use any edible aside from the cubes.
You can be fined $100 for not having your card if found in possession of marijuana. A similar fine applies for not having your cannabis correctly labeled.
How to Get a Medical Marijuana Card in UT Online
The process is relatively straightforward if you have a qualifying medical condition. Some services, such as Veriheal, make it easier than ever to get an MMJ card in Utah. You book an appointment and spend perhaps 15 minutes consulting with a doctor. Many providers promise a full refund if you don't receive MMJ card certification.
However, you won't be able to get your initial certificate with such providers as they generally only offer renewals. This means you need to visit a doctor for an in-person consultation when initially applying for your MMJ card.
Can I Register My Child for Medical Marijuana in UT?
Yes. Patients aged 18 can apply, but those aged 20 or under need to have their Compassionate Use Board application approved. This Board consists of seven medical providers who meet monthly to approve younger MMJ patient applications. Minors under 18 must apply for a provision patient card issued with the guardian card. The guardian card is for the person applying on behalf of the minor.
A card for a guardian (when the patient is a minor) costs $68.25, and each six-month renewal is $24.
Where Can I Purchase MMJ in Utah?
The Utah Medical Cannabis Act enables you to purchase marijuana from a licensed pharmacy using your MMJ card. The state has approved 14 pharmacies. Only half of them were open by the end of 2020, but fortunately, all of them are now in business.
The Act also ensures no more than one dispensary per 150,000 people in each county. However, despite having a relatively low population, Utah is fairly large in area. With strict limits imposed on the number of dispensaries in the state, MMJ patients may face a long journey to visit a dispensary.
How Much Cannabis Can I Buy & Possess?
Qualifying patients can possess a maximum of 113 grams of unprocessed cannabis in 30 days and must also possess no more than 20 grams of total composite THC.
The limits fall if you live less than 100 miles from your nearest dispensary. You can have a maximum of 56 grams of unprocessed marijuana flower or the 14-day amount recommended on the physician's certification in 12 days. You also can't have more than 10 grams of composite THC in any 12-day period.
Can You Grow Marijuana in Utah with a Medical Marijuana Card?
No. According to Proposition 2, you could grow six cannabis plants at home. However, you had to live more than 100 miles from a licensed dispensary. HB 3001 was an amended version of the Utah Medical Cannabis Act and removed permission for home cultivation under any circumstances.
Where Can I Use My MMJ?
It is only legal to use MMJ in a private residence.
Does Utah Accept Out-of-State MMJ Cards?
Utah doesn't have a specific reciprocity agreement. However, certain states may recognize a Utah MMJ card. These include:
Visitors to Utah who meet one of the state's qualifying conditions can use and possess MMJ and must adhere to all state laws in the process. At present, non-residents can receive a non-resident card for a maximum of two visitation periods per calendar year (maximum of 21 days apiece) if they have an MMJ card from another state.
New residents can also possess medical marijuana if they have an out-of-state MMJ card and a qualifying condition outlined in the Utah Medical Cannabis Act. After 45 days, their card becomes invalid, and they must apply for the Utah version.
What Are the Caregiver Rules?
If you want to assign a caregiver, you need them to register with the UDOH and apply for a Medical Cannabis Caregiver Card. The caregiver card is automatically renewed with the associated MMJ card. The state will also perform a criminal background check on the person you select.
A caregiver can help up to two MMJ patients. It is illegal for anyone other than a designated caregiver to buy marijuana for a patient. They pay $68.25 and $14 every six months.
What If I Lose My Medical Card in Utah?
There is no clearly defined process for an MMJ patient losing their card. However, your best action is to get in touch with the UDOH to explain your situation. Unfortunately, until you get a replacement card, you can't access medical marijuana.
How to Get a Medical Marijuana Card in Salt Lake City
Finding a physician willing to provide MMJ certification should prove straightforward in Salt Lake City. Once you receive your card, you can visit the Beehive Farmacy or Dragonfly Wellness, as both are located within the area. Bloc Pharmacy is located in South Jordan, within Salt Lake County.
MMJ Card for Veterans in UT
Many veterans who apply for MMJ cards qualify due to conditions such as PTSD and chronic pain; both are qualifying conditions in Utah. It is also worth asking a clinic if it offers a veteran's discount when booking a consultation.
Final Thoughts on Getting a Utah Medical Marijuana Card
Nowadays, applying for a Utah MMJ card is easier than ever before. You can use a company like Veriheal to schedule a consultation with a licensed physician. Once you receive the recommendation, you can submit your application online.
Things have changed for the better insofar as an MMJ patient's first card is now valid for six months. Previously, they had to complete four consultations within the first 15 months, each costing at least $150. Removing the initial 90-day card limit has reduced the cost and hassle somewhat.
Remember, the possession of any amount of marijuana in Utah could land you in jail. Therefore, getting the legal protection afforded by an MMJ card is imperative if you plan to use marijuana for medical reasons.