Overview
Medical marijuana is not yet legal in Kansas. A recent proposal to create an MMJ program in the Sunflower State and potentially decriminalize the possession of small amounts of weed was tabled by a Senate committee. As a result, there may be no more movement regarding medical marijuana until 2024.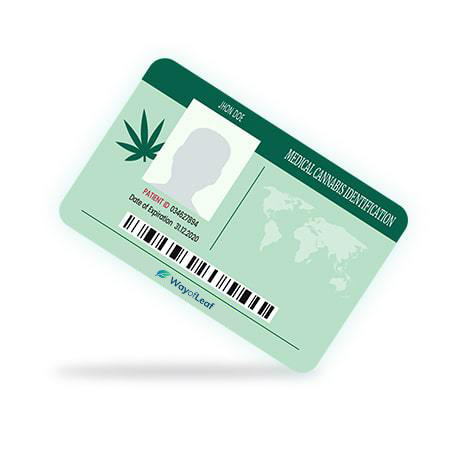 State Program
Approved on
N/A
Kansas is one of the strictest nations in the United States regarding marijuana. The state prohibited the substance in 1927, and it has remained illegal ever since. Various attempts to legalize MMJ have failed, but hope is on the horizon for anyone looking to apply for a Kansas medical card.
There is legislation on the table that would allow medical marijuana in KS. Furthermore, there are serious discussions amongst lawmakers, many of whom seem keen to make it happen. The current governor of the state, Laura Kelly, is pro-marijuana, which only increases the chances of legalization.
This article investigates the current state of play regarding MMJ in Kansas and provides an overview of what a program might look like based on existing proposals.
Will Medical Marijuana in Kansas Become Legal?
Up until recently, the answer was a firm "NO." However, Kansas lawmakers have conducted MMJ legalization hearings, discussing the main provisions of a bill introduced by GOP Senator Robert Olsen in March 2022. Known as the Medical Marijuana Regulation Act, the bill would allow patients with certain medical conditions to access certain forms of cannabis.
In April 2022, House negotiators offered a compromise to the Senate after they could not agree on the cannabis legislation. What's exciting is that the proposals from both chambers shared various key provisions. For instance, both House and Senate agreed that decriminalizing the possession of up to 1.5 ounces of marijuana was possible. Unfortunately, the 2022 legislation session ended in May with no firm resolution.
It seemed as if things would change when SB135, another medical cannabis bill, was introduced. Unfortunately, after two days of Senate hearings, the committee tabled the debate in March 2023. This means legislation probably won't advance before 2024. As a result, pro-cannabis legislators must continue to work hard to ensure reform legislation is ready for next year's legislative session.
Kansas Medical Marijuana Laws
Until MMJ becomes legal in Kansas, the state has little tolerance for its use. Indeed, it is the only state that doesn't allow any THC in CBD products. If caught with any amount of marijuana, you face a six-month prison sentence. It becomes an "intent to distribute" charge, a felony offense with a maximum sentence of 42 months if you have 450+ grams.
The sale of any amount is a felony with a possible jail term of up to 51 months. If you sell 25+ grams, the imprisonment term increases to a maximum of 83 months. The cultivation of 4+ plants is also a felony offense with a possible prison sentence of 46-83 months.
Presently, the only protection against prosecution comes from Senate Bill 28, also known as Claire and Lola's law. It was passed into law in May 2019 and provides an affirmative defense against possessing CBD oil containing up to 5% THC. Only "profoundly ill" people can avail of the law, and they need to get a doctor's note 15 months before purchasing, stating that this form of CBD is medically necessary.
Existing punishments for marijuana in Kansas are severe. This is why the state badly needs an MMJ program. Here's what you need to do if the current medical marijuana proposal is enacted.
How to Get a Medical Marijuana Card in Kansas
It seems likely that if there is a medical marijuana program in Kansas, the following regulatory authorities would be involved:
The Department of Health and Environment
The Board of Pharmacy
The Board of Healing Arts
The Alcohol and Cannabis Control Division
Any MMJ bill passed in Kansas would involve the establishment of a medical marijuana advisory committee. It would oversee the program and issue recommendations. The precise MMJ application process is unknown at present but would probably involve these steps:
Get in touch with a KS healthcare provider; only physicians licensed within the state would be allowed to issue certification.
Schedule a consultation with a physician; they will write a recommendation for MMJ if they believe you are a good candidate.
Sign up for a Kansas state government account and register with the official KS medical marijuana program.
Once you receive your card in the mail, you are free to visit a dispensary.
Who Can Apply for a Medical Marijuana Card in KS?
To apply for a medical marijuana card in KS, you will likely need to be a resident of the state aged 18+ with a qualifying condition.
Cost of MMJ Card in KS
According to SB135, the medical marijuana card cost in KS would involve an application fee of $50. Patients would also have to pay for the doctor's consultation, which is usually $200+ in other states.
KS MMJ Card Qualifying Conditions
There are over 20 KS medical marijuana card qualifying conditions on the Medical Marijuana Regulation Act, including:
Multiple sclerosis
Parkinson's disease
PTSD
Glaucoma
Cancer
Autoimmune disorders
Furthermore, patients with any other terminal, debilitating, or chronic condition that would be detrimental to their mental or physical health if left untreated (in the professional opinion of a doctor licensed in Kansas) would also be eligible.
How to Renew My Kansas Medical Card?
The proposal states that MMJ recommendations would be valid for 90 days. Then, a doctor could renew the recommendations for three further periods. After an annual physical examination, the doctor can decide whether to extend the patient's MMJ access.
Other Information on the KS Medical Marijuana License Process
Until a medical marijuana bill is finalized, there's no definitive information we can provide. However, we have provided information based on what we know thus far, or suspect will happen based on other MMJ programs.
What Types of Cannabis Can I Purchase in KS?
One of the proposed medical marijuana bills would permit dry flower and cannabis concentrate. However, SB135 would not permit vaping or smoking. It also imposes a limit of 35% THC on marijuana plant material and a 60% THC cap on concentrates, tinctures, and oils. Furthermore, it sets the maximum THC limit at 3.5mg per edible serving and 10mg per patch.
Can I Register My Child for Medical Marijuana in KS?
Minors can likely access MMJ with the help of a parent or guardian.
Where Can I Purchase MMJ in Kansas?
Once Kansas legalizes MMJ, the next step will be to decide how many dispensaries should operate within the state. At this point, the licensing process will begin with licenses available for:
Growers
Processors
Laboratories
Distributors
Retailers
How Much Cannabis Can I Buy & Possess?
According to the proposed bill, MMJ patients would be allowed to buy a 30-day supply of marijuana at a time. For those buying dry flower, the limit would be set at three ounces. However, it would be possible to get more if the patient could get written certification from two physicians stating that there are compelling medical reasons for the patient/caregiver to buy more.
Can You Grow Marijuana in Kansas with a Medical Marijuana Card?
There doesn't seem to be a provision for growing marijuana in Kansas with an MMJ card. However, this could change with future amendments to the current bill.
Where Can I Use My MMJ?
Even if you have an MMJ card, you won't be allowed to use your medicine publicly. Instead, you must use it in a private residence only.
Will Kansas Allow Out-of-State Cardholders to Buy MMJ?
There is an appetite for permitting reciprocity, so MMJ cardholders from outside Kansas might be able to buy cannabis within the state.
What Are the Caregiver Rules?
There is little information on the caregiver side of things. Most MMJ programs allow at least one caregiver, so Kansas will probably follow suit.
Marijuana Laws in Wichita
Residents of Wichita already benefit from decriminalization. In April 2015, the city of Wichita voted to decriminalize weed municipally. This meant that a first-time offense was a criminal infraction with a $50 fine. The Kansas Attorney General sued the city as it doesn't have the legal authority to reduce marijuana penalties. Despite this, in 2017, the Wichita City Council unanimously voted to approve a similar ordinance.
MMJ Card for Veterans in KS
If MMJ becomes legal in Kansas, veterans have a decision to make. They can't get a medical marijuana card if they use a VA doctor. VA doctors aren't permitted to certify any qualifying MMJ condition. Therefore, veterans need to find a non-VA doctor if they want medicinal marijuana.
Final Thoughts on Getting a Kansas Medical Marijuana Card
At present, marijuana remains illegal in Kansas. However, the state is getting closer to approving an MMJ program. Alas, it almost certainly won't happen before 2024. Governor Kelly has supported medical marijuana in KS for many years and has suggested that the state pushes for recreational legalization once MMJ is approved.
However, please note that if you're caught possessing any amount of weed, you could face a jail term. Kansas residents looking to use marijuana tend to travel to Colorado. Perhaps in the future, this journey will no longer be necessary.