Overview
Vermont residents can obtain medical marijuana for serious conditions and disorders. Although recreational sales have begun, MMJ patients benefit from higher purchasing limits and cheaper products. To find out if you qualify, check out our guide.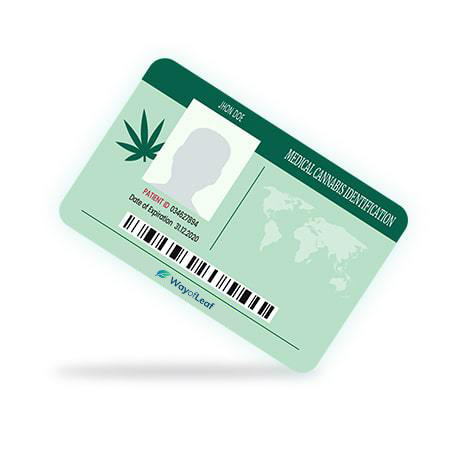 State Program
Approved on
May 19, 2004
CONSULTATION FEE RANGE
MMJ PURCHASING LIMITS
HOME CULTIVATION?
MINIMUM AGE LIMIT
Established in 2004, Vermont has one of the longest-running medical marijuana programs in the United States. Therefore, getting a VT medical card is relatively straightforward once you understand the steps.
On January 22, 2018, Governor Phil Scott signed legislation that made recreational cannabis legal in Vermont. However, it took almost five years for the state to permit legal sales from licensed dispensaries! As such, the Virginia MMJ program was the only avenue for people seeking weed for a long time.
Even today, it is worth getting your medical marijuana card in VT as you benefit from higher purchasing and possession limits. This guide offers a detailed overview of how to get your Virginia MMJ card and answers FAQs about the program. First, however, let's check out the state's marijuana laws.
Vermont Medical Marijuana Laws
The penalties for the illegal use of marijuana in Vermont are severe. Although adults aged 21+ can now buy and possess up to an ounce, being found with a higher amount is a misdemeanor. You could spend up to six months in jail in this scenario! Worse still, the possession of over two ounces is a felony. A conviction could result in a prison term of up to 15 years and a maximum fine of $500,000.
The illegal sale of any amount is a misdemeanor with a prison term of up to two years. If found selling more than half an ounce, you could spend up to five years in prison as it is a felony. The cultivation of 3+ mature plants is a felony; you could spend up to three years in jail if convicted.
Keep reading to find out how you can get an MMJ card in Vermont and benefit from a higher purchasing limit.
How to Get a Medical Marijuana Card in Vermont
Here are the necessary steps to apply for a medical marijuana card in Vermont.
Step 1 – Get in Touch with a VT Healthcare Provider
As of January 2022, the Vermont Medical Marijuana Registry is part of the Cannabis Control Board (CCB). Therefore, you'll need to visit the CCB website to begin your application, regardless of whether you're a patient or caregiver. Open a new patient account but remember that you can't complete the patient registry application form without the approval of a licensed physician.
Step 2 – Schedule a Consultation
The next stage involves attending a consultation with a licensed physician. In Vermont, any of the following healthcare providers are permitted to provide an MMJ certification:
Licensed physicians (MD, DO)
Licensed naturopathic doctors (ND)
Certified physician assistants (PA)
Licensed advanced practice registered nurses (APRN)
Psychologists
Clinical social workers
Clinical mental health counselors
Furthermore, any of the above healthcare professionals licensed under "substantially equivalent provisions" in New Hampshire, Massachusetts, or New York may legally complete the Healthcare Professional Verification Form on behalf of the patient.
If the doctor is satisfied that you're eligible for medical marijuana, they will complete the form on your behalf. This document officially states that you have a qualifying condition for medical marijuana use.
Also, a patient diagnosed with PTSD must submit a completed Mental Health Care Provider Form to the CCB. This is in addition to their completed application packet.
Please note that in Vermont, you must have a "bona fide health care professional-patient relationship." This means a treatment or consulting relationship with the physician approving you for at least three months.
During these three months, the physician must have completed a detailed assessment of your medical history and medical condition. This includes a physical examination. This rule doesn't necessarily apply to patients under hospice care. It is similar for patients diagnosed with cancer, terminal illness, or HIV/AIDS.
Step 3 – Take an Updated Digital Photo
You need to provide a current digital photo of yourself and email it to the CCB. The photo must be:
In color
A reflection of your current appearance taken within the last six months
A clear image of ONLY you (not blurry, grainy, or fuzzy)
A full face-and-shoulder shot, with you squarely facing the camera (no sunglasses or hats)
You can't scan your driver's license or any other photo ID. You must also avoid sending a photograph of a photo.
Upload the digital (.jpg) image to your phone or a computer and email it to CCB.Med@vermont.gov.
You will receive an e-mail verification receipt from CCB staff confirming acceptance of your photo. If you can't email a photo, mail it to the following address on a CD:
CCB Offices
89 Main St, Montpelier
Vermont
VT 05620
Step 4 – Visit a Dispensary
The Registry will notify you in writing when it has read your application. If you receive a denial letter, it outlines how to appeal. If your application packet is accepted, you will receive a Marijuana Registry Identification Card in the mail. You also get information on registering with the Patient Registry. This process is a mandatory requirement. Otherwise, you don't get the MMJ program's protection.
If approved, your medical marijuana card in Vermont will last for one year.
Who Can Apply for a Medical Marijuana Card in VT?
You can apply for a medical marijuana card in VT if you're a state resident aged 18+ with a qualifying condition.
Cost of MMJ Card in VT
The medical marijuana card cost in VT includes a $50 application fee. You can expect to pay around $200 for a doctor's consultation.
VT MMJ Card Qualifying Conditions
The list of VT medical marijuana card qualifying conditions includes:
Cachexia (wasting syndrome)
Cancer
Crohn's disease
Glaucoma
HIV/AIDS
Multiple sclerosis
Epilepsy
Chronic pain
Severe nausea
Parkinson's disease
PTSD (If the patient is confirmed to be undergoing psychotherapy/counseling with a licensed mental health provider)
Severe and persistent muscle spasms
An illness or treatment that leads to severe, persistent, and intractable symptoms
How Long Does It Take to Get a Medical Marijuana Card in VT?
According to the Cannabis Control Board, reviewing a completed application should take no more than 30 days. It will write to applicants to inform them whether their application was approved or denied.
How to Renew My Vermont Medical Card?
To renew, you will need a physician (or another qualifying healthcare provider) to re-certify you before the 12-month period ends. Otherwise, you have to restart the application process entirely.
The Registry will not remind you when to renew your application. You are 100% responsible for keeping track of the expiration date.
Other Information on the VT Medical Marijuana License Process
Here are some of the most frequently asked questions about getting an MMJ card in Vermont.
What Types of Cannabis Can I Purchase in VT?
MMJ patients in Vermont can buy marijuana flower, rosin, kief, edibles, tinctures, concentrates, and more.
How to Get a Medical Marijuana Card in VT Online
There are plenty of options for completing the consultation process online. Veriheal is one of the top brands for helping medical marijuana patients complete the process. It enables you to schedule an appointment with a VT doctor, and the consultation seldom lasts more than 15 minutes. The package costs $199 with a full money-back guarantee if you're not approved. However, you still have to pay the $50 application fee.
Can I Register My Child for Medical Marijuana in VT?
Yes. Minors can get an MMJ card but only with the consent of a parent/legal guardian.
Where Can I Purchase MMJ in Vermont?
At the time of writing, five companies operate a total of seven dispensaries in Vermont:
CeresMed: Burlington and South Burlington
Vermont Patients Alliance: Montpelier
Grassroots Vermont: Brandon
Phytocare Vermont: Bennington
CeresMed South: Brattleboro and Middlebury
MMJ patients in Vermont no longer have to designate a dispensary when registering for the program.
Incidentally, the state's Cannabis Control Board may eventually process applications for up to 30 recreational dispensaries.
How Much Cannabis Can I Buy & Possess?
MMJ patients in Vermont, or their caregivers, can possess up to two ounces of cannabis. Please note that you can only transport marijuana out of public view in a locked container.
Can You Grow Marijuana in Vermont with a Medical Marijuana Card?
Yes. Vermont MMJ patients can grow a maximum of two mature cannabis plants and four immature plants at home.
Where Can I Use My MMJ?
You can only use your medical marijuana in a private residence.
Does Vermont Accept Out-of-State MMJ Cards?
No. Vermont does not recognize MMJ cards from other states. However, other states might accept MMJ cards from Vermont.
What Are the Caregiver Rules?
Once you register as a medical marijuana patient in Vermont, you can choose someone as your caregiver. This individual must be at least 21 years of age. They are responsible for managing your well-being concerning your marijuana use. You can't pick someone who has been convicted of a drug-related crime. This caregiver can only serve one registered patient at a time.
Patients under 18 can have two registered caregivers.
Your caregiver can grow marijuana if you designate their address as the grow location on the caregiver application.
What If I Lose My Medical Card in Vermont?
If you lose your card or need to change its information, there is a $25 processing fee. Complete a Change of Information Form if you want to change information on a Registry I.D. card.
When Did Medical Marijuana in Vermont Become Legal?
The state legalized MMJ on May 19, 2004, via Senate Bill 76. Initially, there were only a handful of qualifying medical conditions. However, conditions such as Parkinson's disease, Crohn's disease, and post-traumatic stress disorder (PTSD) have been added since.
The state legalized recreational marijuana in 2018, but sales didn't begin until October 2022. At present, there are relatively few adult-use dispensaries, but this number is expected to swell significantly in the next few years.
How to Get a Medical Marijuana Card in Burlington
There are plenty of clinics offering MMJ consultations in the Burlington region. Once you get your medical marijuana card, you can visit the CeresMed locations in the city.
MMJ Card for Veterans in VT
As PTSD and severe pain are qualifying conditions, Vermont's military veterans may be eligible for an MMJ card. Certain clinics could offer discounts on consultations for veterans, while local organizations sometimes gift marijuana to Vermont veterans. Even if you can't get a medical marijuana card, it is now legal to buy and possess up to an ounce of weed in the state.
Final Thoughts on Getting a Vermont Medical Marijuana Card
The Vermont MMJ program is well-established, and it is now possible to apply online. It remains one of the smallest programs in the United States regarding patient numbers, and recreational sales have begun.
It is worth noting that MMJ patients can buy and possess twice as much marijuana as their adult-use counterparts. Therefore, if you're a regular user, it could be worth applying for a Vermont medical marijuana card.