Overview
Vermont residents can obtain medical marijuana for serious conditions and disorders. To find out if you qualify check out our guide. Certain requirements apply.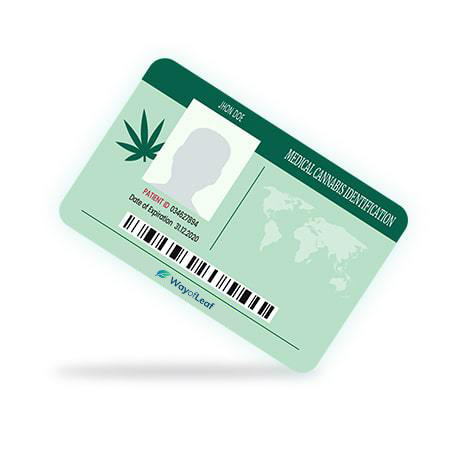 State Program
Approved on
May 19, 2004
On January 22, 2018, Governor Phil Scott signed legislation that made recreational cannabis legal in Vermont.
However, at the time of writing, residents of Vermont still can't purchase recreational cannabis. It is a bizarre state of affairs, and it is unlikely that the state will permit sales in 2020. Therefore, your only recourse if you need cannabis for severe pain or another reason is to get a Vermont Medical Marijuana Card.
The state legalized MMJ on May 19, 2004, via Senate Bill 76. Initially, there were only a handful of medical conditions. However, the likes of Parkinson's disease, Crohn's disease, and Post-Traumatic Stress Disorder (PTSD) have been added since. Though adult-use cannabis is legal, finding it is a problem.
Vermont is one of just 11 U.S. states (along with Washington D.C.) that allows for the possession of recreational marijuana.
You will also experience penalties for illegal possession, sale, purchase, or use. However, the state is more lenient than it was in the past. On June 6, 2013, Governor Peter Shumlin signed HB200. This legislation downgraded the possession of small amounts of weed (an ounce or less) from a criminal penalty to a "civil infraction."
There are still penalties to consider. For example, a first offense possession of more than an ounce but less than two is a misdemeanor. A conviction can lead to six months of jail time (in addition to a maximum fine of $500).
Subsequent offenses between one and two ounces can result in a possible prison term of two years, as well as a maximum fine of $2,000. Possession of more than two ounces is a felony. It may result in a prison term of up to 15 years and a maximum fine of $500,000. This is certainly something you'll want to avoid, so let's see how you can get an MMJ card in Vermont.
How to Get a Medical Marijuana Card in Vermont
Here are the necessary steps to apply for a medical marijuana card in Vermont. Only state residents who can provide proof of residency need apply.
Step 1 – Download the Registration Packet and Meet with a Physician
Visit the Vermont Marijuana Registry (VMR) website and download/print the complete Patient Registration Packet. Once completed, the Registry will process the application within 30 days. However, you can't finish the process without the approval of a licensed physician.
Your doctor or other qualifying healthcare professional (see below for a list of qualifying providers) must complete the Healthcare Professional Verification Form. This document officially states that you have a qualifying condition for medical marijuana use.
Healthcare providers that are allowed to consult with you and complete the Verification Form include:
Licensed physicians (MD, DO)
Licensed naturopathic doctors (ND)
Certified physician assistants (PA)
Licensed advanced practice registered nurses (APRN)
Any of the above healthcare professionals licensed under "substantially equivalent provisions" in New Hampshire, Massachusetts, or New York may legally complete the Healthcare Professional Verification Form on behalf of the patient.
Also, any patients who are diagnosed with PTSD must submit a completed Mental Health Care Provider Form to the VMR. This is in addition to their completed application packet.
Step 2 – Obtain a Digital Photo and Get Your Application Notarized
When you complete the Patient Registration Packet in its entirety, you must contact a notary public. This individual will get all of the signatures in the packet notarized. You'll find that many doctor's offices do this in-house.
Also, you need to provide a current digital photo of yourself and email it to the VMR. Alternatively, you can copy it to a CD and send it along with the rest of the application packet to the Vermont Marijuana Registry (see address below). The photo must be:
In color
A reflection of your current appearance and taken within the last six months
A clear image of ONLY you (not blurry, grainy, or fuzzy)
A full face-and-shoulder shot, with you, squarely facing the camera (no sunglasses or hats)
You can't scan your driver's license or any other photo ID. You must also avoid sending a photograph of a photo!
Upload the digital (.jpg) image to your phone or a computer and email it to DPS.MJRegistry@vermont.gov. Alternatively, upload it to a CD and mail it in along with the rest of your registration packet (see address below). To submit a photo via email, make sure to include all of the following information:
In the email subject line, put "Application Photo."
Include your date of birth with your first and last name in the body of the email.
Attach your photo.
You will receive an e-mail verification receipt from VMR staff confirming acceptance of your photo. Here is the physical address where you send applications and pictures.
Vermont Department of Public Health
Marijuana Registry
45 State Drive
Waterbury, VT 05671-1300
 **Also, please note that YOU MUST MAIL IN ALL REGISTRATION PACKETS. There is currently no option to apply online. **
Step 3 – Play the Waiting Game
The Registry will notify you in writing within 30 days of your application. If you receive a denial letter, it outlines how to appeal. If your application packet is accepted, you receive a Marijuana Registry Identification Card in the mail. You also get information on registering with the Vermont MMP Patient Registry. This process is a mandatory requirement. Otherwise, you don't get the MMJ program's protection.
If approved, your medical marijuana card in Vermont will last for one year. To renew, you will need to get a physician (or another qualifying healthcare provider) to re-certify you before this 12-month period ends. Otherwise, you have to restart the application process entirely.
The Registry will not remind you when it is time to renew your application. You are 100% responsible for keeping track of the expiration date.
What Are the Vermont Medical Marijuana Costs?
The application fee is $50. It is payable in the form of a check or money order. It also costs $50 to renew the card after 12 months and $50 per caregiver application. Please note that the program fee is non-refundable. You can expect to pay at least $200 for a consultation with a licensed physician.
What Conditions Qualify for a Medical Marijuana Card in Vermont?
The current list of qualifying conditions for medical marijuana in Vermont is as follows:
Any patient receiving hospice care
Cachexia (wasting syndrome)
Cancer
Crohn's disease
Glaucoma
HIV/AIDS
Multiple sclerosis
Parkinson's disease
PTSD
Epilepsy, or other seizures
Chronic pain
Severe nausea
Parkinson's disease
PTSD
An illness or treatment that leads to severe, persistent, and intractable symptoms.
Also, you must have a "bona fide health care professional-patient relationship." This means a treatment or consulting relationship with the physician approving you for at least three months.
During these three months, the physician must have completed a detailed assessment of your medical history and medical condition. This includes a physical examination. This rule doesn't necessarily apply to patients under hospice care. It is a similar situation for patients diagnosed with cancer, terminal illness, or HIV/AIDS.
Other Information on the Vermont Medical Marijuana License Process
Here are some of the most frequently asked questions about getting an MMJ card in Vermont:
What About Medical Marijuana Caregivers in Vermont?
Once you registered as a medical marijuana patient in Vermont, you can choose someone as your 'caregiver.' This individual must be at least 21 years of age. They are responsible for managing your well-being concerning your marijuana use. You can't pick someone who has been convicted of a drug-related crime. This caregiver can only serve one registered patient at a time.
[For more information on registered caregivers in Vermont, visit this link. Also, be advised that they will have to submit a separate application packet to the VMR.]
Where Can I Buy Marijuana in Vermont as a Legal MMJ Patient?
At the time of writing, there only dispensaries in seven locations:
Champlain Valley Dispensary: In Burlington and South Burlington.
Vermont Patients Alliance: In Montpellier.
Grassroots Vermont: In Brandon.
PhytoCare Vermont: In Bennington.
Southern Vermont Wellness: In Brattleboro and Middlebury.
There is a possibility that one isn't located close to your residence. If this is the case, your marijuana ID card enables you to grow marijuana plants. If you want to change your chosen dispensary, you must complete the Cardholder Change/Request Form.
What Happens if I Lose My Card?
If you lose your card or need to make changes to the information on it, there is a $25 processing fee. Complete a Change of Information Form if you want to make changes to information on a Registry I.D. card.
Can My Caregiver Grow Marijuana for Me?
Your caregiver is permitted to grow marijuana. This is as long as you designate their address as the 'grow location' on the caregiver application.
What Are the Purchasing, Possession, and Growing Limits in Vermont?
MMJ patients in Vermont, or their caregivers, can possess up to two ounces of cannabis. They can also grow two mature cannabis plants and seven immature plants. Please note that you can only transport marijuana if it is out of public view in a locked container. Also, you can only use it in a private residence, such as your property.
Published on:
7 Jan, 2019