Overview
Pennsylvania residents may now obtain a medical marijuana card. Individuals with specific conditions or disorders may meet the requirements. To see if you are eligible, take a look at our guide.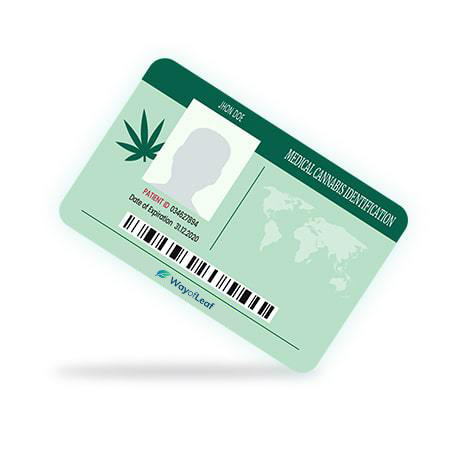 State Program
Approved on
April 17, 2016
CONSULTATION FEE RANGE
MMJ PURCHASING LIMITS
A 90-DAY SUPPLY; THE EXACT LIMIT IS DETERMINED BY THE DOCTOR
HOME CULTIVATION?
MINIMUM AGE LIMIT
On April 17, 2016, the state took a giant step as Governor Tom Wolf signed Pennsylvania's MMJ program into law. The new law protects registered patients and physicians from civil and criminal penalties. It also created a more organized and regulated system for patients to use medical marijuana.
Pennsylvania has provided exact instructions for patients, caregivers, and health practitioners. In late 2017, the patient application program finally opened.
Medical marijuana laws in Pennsylvania allow patients with debilitating medical conditions to purchase medical marijuana. They can do so from any registered dispensary in the state. This is as long as they have obtained a valid PA medical card upon the recommendation of a qualified healthcare provider.
We've created a guide that explains the current process for applying for a medical marijuana card in Pennsylvania. Do you live in PA and require an MMJ license to purchase and use cannabis? If the answer is "yes," this step-by-step guide is for you. First, let's check out the state's cannabis laws.
Pennsylvania Medical Marijuana Laws
There is hope that adult-use cannabis will soon be legal in Pennsylvania. However, it remains illegal to use marijuana in PA without an MMJ card.
The general rule is that the possession of any amount of cannabis is a misdemeanor. A conviction can lead to a fine of $500 and 30 days in prison. The potential jail term increases to a year if caught in possession of over 30 grams.
Likewise, selling any amount of marijuana is a misdemeanor with up to 30 days of incarceration. The sale of more than 30 grams is a felony with a prison sentence of up to 5 years. You could receive the same punishment for cultivating any number of marijuana plants.
How to Get a Medical Marijuana Card in Pennsylvania
Before you begin the process, ensure you have a state driver's license or state-issued ID card as proof of residency. Make sure your home address is up to date.
Step 1 – Get in Touch with a PA Healthcare Provider
Go online and access the Patients and Caregivers Registry. You will need to create a patient profile and provide the necessary information, such as your legal name, current address, etc. Next, you must find a licensed Pennsylvania doctor registered with the state's Department of Health.
You should begin gathering your medical history and all relevant medical documents. Your MMJ doctor will look over your complete record before they can recommend marijuana for you.
[When you call your healthcare provider's office, make sure they fax your medical history directly to the doctor performing your cannabis evaluation. If you opt to receive it yourself, you will likely have to pay an additional fee].
Step 2 – Schedule a Consultation
You can only use a doctor registered with the state's Department of Health as a Medical Marijuana Approved Practitioner. If your current physician is not registered with the system, the state provides an up-to-date electronic database of doctors who are.
*[Please note that you must complete your profile in the Patient and Caregiver Registry (Step 1) before any doctor can evaluate you].
Physicians have access to the state's marijuana registry program. They will submit your recommendation online if they deem you a qualified patient. There is no specific form you need to print out or bring into the office.
An eligible patient is diagnosed with one of the medical conditions deemed treatable by medical marijuana under PA law. You must also have a "bona fide physician-patient relationship" with your recommending doctor. As per legislation in House Bill 1393, this is defined as a "physician who has completed a full assessment of the patient's medical history and current medical condition, including a personal physical examination."
Step 3 – Complete Your Application Online
Once you have your physician's medical recommendation, log into the Patient and Caregiver Registry. You can complete your application and pay for the Pennsylvania medical marijuana ID card.
You require:
An electronic copy of a photo ID (as outlined above)
A current digital photograph (for your new MMJ card)
A Visa or Mastercard for payment
Step 4 – Visit a Dispensary
Finally, you can obtain your valid MMJ identification card and purchase cannabis in state-licensed dispensaries. Pennsylvania has approved dozens of dispensary applications. You can check online to see updates and determine if many facilities are nearby.
[For more information, you can contact the PA Department of Health Services at 717-772-8284 or email them at RA-DHMedMarijuana@pa.gov]
Who Can Apply for a Medical Marijuana Card in PA?
To apply for a medical marijuana card in PA, you must be at least 18 years of age and a legal resident of Pennsylvania that can provide proof of residency. You must also have one of the qualifying conditions, which we outline later on.
Cost of MMJ Card in PA
Currently, the medical marijuana card cost in PA includes an application fee of $50 for adult patients. Patients who qualify for one of the following government programs (and can provide proof) are possibly eligible for a reduced fee of $25:
Medicaid
PACE/ PACENET
CHIP
SNAP
WIC
It also costs $50 to renew your MMJ card. While some consultations cost $200, we have heard that some physicians offer them for under $100.
[You can find more information on the Pennsylvania Medical Card process by visiting the state's FAQ page].
PA MMJ Card Qualifying Conditions
Here is a list of the PA medical marijuana card qualifying conditions at the time of writing:
ALS
Anxiety disorders
Autism
Cancer (including remission therapy)
Nervous tissue damage to the brain/spinal cord (CNS damage)
Dyskinetic and spastic movement disorders (spasticity)
Epilepsy
Glaucoma
HIV/AIDS
Huntington's disease
Intractable seizures
Multiple sclerosis (MS)
Neurodegenerative diseases
Neuropathies
Opioid use disorder
Parkinson's disease
Intractable pain / Chronic pain
Sickle cell anemia
Terminal illness
Tourette syndrome
How Long Does It Take to Get a Medical Marijuana Card in PA?
If your paperwork is in order, you should receive your card within three weeks. According to the Pennsylvania Department of Health, you should allow seven days for printing the MMJ card from when you pay your application fee. From there, it can take 14 days to receive it in the mail.
How to Renew My Pennsylvania Medical Card?
As of July 30, 2020, renewing your registration to remain part of the Pennsylvania MMJ program is no longer necessary. However, you still need to take certain steps to ensure you remain protected under the state's medical marijuana law.
In PA, your MMJ card is valid for one year from the date it was issued. You will receive an email 60 days before your patient certification expires. At this point, you need to book another consultation with a licensed physician to receive your annual patient certification. You can use a different doctor than the one that gave you a previous certification.
After the physician certifies you, a new card is printed and mailed to the address you have listed in the patient portal. Payments are made annually rather than being tied to the ID card. You'll receive an email reminder to pay the $50 renewal fee 30 days before your card expires. This fee becomes $25 if you've qualified for a reduction.
Other Information on the PA Medical Marijuana License Process
Here is all you need to know about Pennsylvania's current rules and restrictions on medical cannabis.
What Types of Cannabis Can I Purchase in PA?
There is still a restriction on smoking dry marijuana flower in Pennsylvania. As a result, dispensaries sell the following forms only:
Tinctures & liquids
Oils
Topicals such as ointments and patches
Pills
Dry leaf or plant material for nebulization or vaporization ONLY
How to Get a Medical Marijuana Card in PA Online
The application for medical marijuana in Pennsylvania takes place online. You can also use a provider such as NuggMD, Veriheal, and Leafwell to complete the doctor's consultation online. If approved, you will receive an email 24-48 hours later confirming the physician's certification. You also receive instructions on how to pay the state's registration fee.
However, as convenient as an online consultation is, you still have to wait up to 21 days to receive your MMJ card in the mail.
Can I Register My Child for Medical Marijuana in PA?
Children under the age of 18 may apply for and use medical marijuana. A designated caregiver must complete the application, typically the minor's parent or legal guardian. The Pennsylvania Safe Harbor Letter permits legal guardians, parents, caregivers, and spouses of minors to possess and administer MMJ on the patient's behalf.
Where Can I Purchase MMJ in Pennsylvania?
The state provides a list of current dispensaries. You may access/view the list by visiting the official Pennsylvania Medical Marijuana Program website. At present, there are over 160 dispensaries in the state. It is a rapidly growing program, and few states have more registered MMJ patients than Pennsylvania.
How Much Cannabis Can I Buy & Possess?
There is no specific limit. Instead, patients can buy a 90-day supply; their physician determines the amount. Until June 2021, the limit was 30 days, but Governor Wolf signed HB 1024 into law. However, patients can only purchase once they have no more than a seven-day supply of previously dispensed cannabis.
It is also possible to have restrictions on the type of product a patient can buy. This information is outlined in the certification.
Can You Grow Marijuana in Pennsylvania with a Medical Marijuana Card?
No, MMJ patients are not permitted to grow cannabis at home. Cultivating the plant is a felony, even if you are a medical marijuana patient. The state Senate blocked a bill proposing the legalization of cannabis growing amongst MMJ patients in June 2021.
Where Can I Use My MMJ?
Even with a valid MMJ card, Pennsylvania residents may not use medical marijuana in public places. Also, a patient cannot drive a vehicle while under the influence of marijuana.
Also, you may NOT:
Give or sell marijuana to anybody
Possess or use marijuana on a school bus or school grounds
Smoke marijuana (you can vaporize dry herb/flower/buds)
Use medical marijuana in a workplace environment
Purchase food or drinks infused with marijuana
Can I Take My MMJ to a Different State?
No. Medical marijuana patients could face local and federal charges for transporting cannabis if they cross state lines with the plant. This is valid even if the states between which they are traveling permit the use of medical marijuana.
Also, according to current state laws, there is no reciprocity agreement with other states. Therefore, patients who obtain a medical card may only use medical marijuana in Pennsylvania.
What Are the Caregiver Rules?
You can choose a caregiver to buy, possess, and administer MMJ on your behalf. The individual you select must:
Be at least 21 years of age
Be a resident of Pennsylvania with proof of residency and address
Complete a criminal background check
Not have a conviction for an offense relating to controlled substances within the last five years
You can designate up to two caregivers in the patient and caregiver registry. All minors are required to have a caregiver.
There is a separate caregiver profile that contains all the relevant patient information. Caregivers can also update their details in this profile. Currently, the Pennsylvania MMJ program allows caregivers to care for up to five patients. Please note that it can take 4-6 weeks after the fingerprint appointment to determine whether the program has approved a caregiver.
What If I Lose My Medical Card in Pennsylvania?
You must send an email to RA-DHMedMarijuana@pa.gov requesting a replacement card. It costs $25 to replace a card the first time and $50 for additional replacements.
When Did Medical Marijuana in Pennsylvania Become Legal?
In April 2016, Governor Wolf signed Senate Bill 3 to legalize MMJ. The first licensed sales began in February 2018. There are calls to legalize marijuana fully, and Governor Wolf is on board. It seems likely that there will be a major push toward the legalization of recreational marijuana in Pennsylvania in 2023.
How to Get a Medical Marijuana Card in Philadelphia
Philadelphia is one of a growing number of municipalities that have decriminalized marijuana possession, along with Harrisburg, Pittsburgh, Lancaster, and Carlisle. If caught with up to 30 grams of marijuana in Philadelphia, you will receive a $25 fine. Nonetheless, getting an MMJ card means you'll have access to a significantly higher volume of marijuana, and it won't get confiscated.
Finding a doctor willing to provide a written recommendation is easy enough in the city, as is locating a licensed dispensary.
MMJ Card for Veterans in PA
Several clinics in Pennsylvania offer discounts on consultations for military veterans. Occasionally, some of these providers offer free MMJ cards. It is also worth checking social media to learn about special MMJ events for veterans within the state.
Final Thoughts on Getting a Pennsylvania Medical Marijuana Card
The recent change to the MMJ law means that patients now benefit from a generous 90-day supply limit. Qualifying for a Pennsylvania medical marijuana card means proving you have one of the requisite conditions. However, it is illegal to cultivate marijuana in PA, and there are severe penalties for doing so.
Follow the information outlined above to earn Pennsylvania MMJ certification.
Additional Questions?
Have any other questions? Please get in touch with us through our Facebook Page or go directly to the Pennsylvania Medical Marijuana Program.
Found this post informative? Help us get it in front of other people who need the information by SHARING it.