Overview
The medical marijuana program of New Jersey is for patients with specific illnesses and conditions. Although recreational marijuana sales are well underway in NJ, there are benefits attached to getting an MMJ card, such as higher possession limits. This guide outlines the process from start to finish.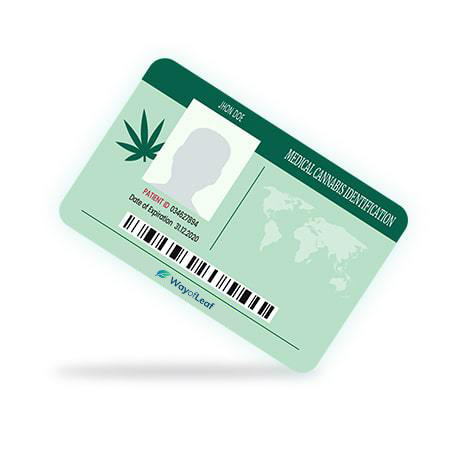 State Program
Approved on
January 18, 2010
CONSULTATION FEE RANGE
MMJ PURCHASING LIMITS
MAXIMUM OF 3 OUNCES IN 30 DAYS
HOME CULTIVATION?
MINIMUM AGE LIMIT
The medical marijuana law in New Jersey was once rather complicated. However, the legalization of recreational weed in the state has made it easier to purchase the substance. Governor Phil Murphy signed the legislation into law on February 22, 2021, allowing people aged 21+ to buy and possess up to an ounce of marijuana, and adult-use sales are well underway.
Nonetheless, it is still worth getting a New Jersey medical marijuana card. After all, a high proportion of NJ's municipalities have said "no" to allowing recreational dispensaries, as is their right. Therefore, you may have no choice but to get an NJ medical card if you want to use marijuana. This guide shows you how.
New Jersey Medical Marijuana Laws
There is no penalty for possessing up to six ounces of marijuana in the state. If caught with more, the punishment is a maximum fine of $25,000 and up to 18 months in prison.
The distribution of under an ounce without the requisite license is also not considered a crime. However, a second offense for selling even a tiny amount of weed may result in a prison term of 18 months.
If you distribute more than an ounce, you could spend up to five years in jail.
The cultivation of more than an ounce of marijuana but less than five pounds is punishable by up to five years in prison. Even individuals with a medical marijuana card cannot grow the plant at home.
However, they can access their medicine from one of the dispensaries within the state. Therefore, for now, you need to join the NJ Medical Marijuana Program (MMP) to access the substance legally.
How to Get a Medical Marijuana Card in New Jersey
If you want to benefit from higher possession limits, here's how to apply for a medical marijuana card in New Jersey.
Step 1 – Get in Touch with an NJ Healthcare Provider & Attend a Consultation
The first step is to visit a doctor registered with the New Jersey Department of Health. This physician will perform your marijuana evaluation and decide if you warrant a written recommendation.
You can click here to find a doctor registered with the state's marijuana program. The doctor will take a detailed medical history and review your medical records. They also perform a physical exam and discuss whether you qualify for medical marijuana under state law.
When you visit the doctor, bring your complete medical records. You can also expect to provide a urine sample because the physician wants to see if you're using other drugs.
Step 2 – Schedule a Follow-Up Visit
New Jersey differs from many states' MMJ processes. Prospective patients must embark on a follow-up visit, usually scheduled one week from your first meeting. The doctor reviews the drug test results (a positive result for THC-COOH metabolites is not expected) and establishes the correct monthly dose of weed. Typically, this ranges from half an ounce to three ounces, depending on the patient.
Please note that the physician will ask you to designate an Alternative Treatment Center (ATC), which is a marijuana dispensary. You can only register with a single ATC at any time. However, you can also change your ATC registration at any time at no extra charge.
Step 3 – Sign up for a New Jersey State Government Account
In New Jersey, you must have a bona fide relationship with the physician before they can provide you with a written recommendation. Once you have a doctor's certification, it is time to register with the state medical marijuana program. Fill in the required information, which is highlighted with a red asterisk. You also need the unique Patient Reference Number your physician gives you upon approval.
You must upload the following documents:
A patient photograph; and a photo of your caregiver, if applicable.
A government-issued ID such as a driving license or a New Jersey County ID card.
Proof of current state residency, such as a utility bill in the last 90 days. The program accepts gas, electric, cellphone, sewer, or cable bills.
Proof of government assistance such as Social Security Disability benefits if applicable.
You may also need to download the caregiver criminal background check form.
The program will review your application and documentation and respond via email. You should receive instructions on completing the form. Once notified of the fee amount, you can go back to the registry's homepage and click on payment. If your application is denied, you will receive instructions on how to amend the application but receive no refund.
Step 4 – Visit a Dispensary
Once you begin using cannabis, you must arrange another follow-up doctor's visit. They will monitor your progress and may decide to change the dose as they would with any prescription drug. Incidentally, you will probably go through an orientation session when you visit a dispensary for the first time. It can last up to 20 minutes.
The budtenders in NJ dispensaries are extremely helpful and can provide you with the right strain for your needs.
Unfortunately, an ounce of marijuana in New Jersey is among the most expensive in the country.
Governor Phil Murphy hopes to cut the overall cost to help the growing number of MMJ patients in New Jersey. The state government will require for-profit companies to show how they intend to cut prices before entering the marketplace.
Who Can Apply for a Medical Marijuana Card in NJ?
Only patients aged 18+ may apply for a medical marijuana card in NJ. You must have proof of ID, which shows you are a New Jersey resident. Applicants also need to have one of the qualifying conditions.
Cost of MMJ Card in NJ
The medical marijuana card cost in NJ includes a $50 application fee, although there is a reduced fee of $20 for seniors, military veterans, and recipients of certain types of government assistance. The cost of a doctor's consultation is usually in the $200 to $300 range. Then there are the additional fees involved with follow-up visits. Hopefully, the cost will decrease now that recreational marijuana is also available.
NJ MMJ Card Qualifying Conditions
The list of NJ medical marijuana card qualifying conditions includes:
Anxiety
Migraine
Multiple sclerosis
Chronic pain related to a musculoskeletal disorder or of visceral origin
ALS
Opioid use disorder
Muscular dystrophy
Tourette syndrome
Dysmenorrhea
Terminal illness with a prognosis of less than a year to live
An inflammatory bowel disease such as Crohn's disease
HIV/AIDS
Cancer
Glaucoma
PTSD
Intractable skeletal, muscular spasticity
A seizure disorder, including epilepsy
How Long Does It Take to Get a Medical Marijuana Card in NJ?
Once you submit your application, the state has up to 30 days to review your application. If approved, the Department of Health (DOH) will get in touch via email with all the relevant information. Once you're approved and pay the registration fee, you can expect to receive your MMJ card in 7-10 business days.
Upon receiving your card, please note that it is valid for two years. However, you must visit a physician for re-evaluation every 90 days. These consultations usually cost $100. If you don't complete this process, you remain registered for the program but cannot legally buy marijuana.
Doctors can also discharge patients who skip follow-up visits. In addition, you must complete recertification each year by visiting a licensed doctor and paying the associated costs.
How to Renew My New Jersey Medical Card?
Your MMJ card is valid for two years, and it is advisable to begin the renewal process long before it expires. To renew, you need a fresh certification from a doctor. From there, you must log into your patient account and follow the renewal steps.
Other Information on the NJ Medical Marijuana License Process
Here are the answers to some common questions about medical marijuana in New Jersey.
What Types of Cannabis Can I Purchase in NJ?
With a valid MMJ card in New Jersey, you can buy dried flower, lozenges, concentrated oils, and forms such as capsules and tablets. Other options include syrups, drops, topical, sublingual, and transdermal forms. However, MMJ cardholders can't buy traditional food-based edibles.
How to Get a Medical Marijuana Card in NJ Online
If the standard consultation process seems daunting and you're seeking assistance, consider using the services of a company like Veriheal. This organization enables you to book an appointment with a licensed NJ physician. You even have the option of seeing the doctor in-person or online.
Apart from the registration fee, you pay $199 to Veriheal with a money-back guarantee if you're not approved.
Can I Register My Child for Medical Marijuana in NJ?
Yes, minors can also attain an MMJ card. However, they need a designated legal guardian and written confirmation from a pediatrician and a psychiatrist.
Where Can I Purchase MMJ in New Jersey?
At the time of writing, there are over 25 dispensaries in NJ. In December 2021, the state approved the opening of 30 more marijuana dispensaries in preparation for the launch of recreational sales. Therefore, residents may soon have access to over 50 stores, although only a certain percentage will be MMJ dispensaries. Cardholders can, of course, buy marijuana from a recreational dispensary as well.
How Much Cannabis Can I Buy & Possess?
Medical marijuana is packaged in one-quarter or one-eighth denominations. Your physician determines the proper dosage. However, three ounces is the maximum amount an MMJ patient can purchase in 30 days. There is one exception; physicians can prescribe unlimited quantities of marijuana for patients diagnosed with a terminal illness.
Also, you can't possess more than three ounces at a time. After your 30, 60, or 90-day certification expires, you must make an appointment with your physician so they can re-assess your condition.
Can You Grow Marijuana in New Jersey with a Medical Marijuana Card?
No. The current law does not permit the cultivation of marijuana for medicinal or recreational purposes.
Where Can I Use My MMJ?
MMJ cardholders can smoke marijuana anywhere that smoking is allowed. However, the state's Smoke-Free Air Act means smoking in public is banned in most locations.
Does New Jersey Accept Out-of-State MMJ Cards?
Yes. New Jersey now recognizes the MMJ cards of other states. Patients registered under their home state's medical marijuana programs receive reciprocity under NJ's MMP for up to six months while visiting. However, transporting the substance across state lines remains a federal offense. When buying marijuana in any state, please remember that you cannot bring it to another state.
What Are the Caregiver Rules?
An MMJ patient can select a caregiver to buy the substance on their behalf. A patient can assign up to two caregivers. An elected caregiver must be at least 18 years old and a resident of New Jersey. They must also undergo a background check and pay a $100 registration fee.
What If I Lose My Medical Card in New Jersey?
You need to log into your patient account and request a replacement card.
When Did Medical Marijuana in New Jersey Become Legal?
Governor Jon Corzine made MMJ legal on his final day in office. On January 18, 2010, he signed the Compassionate Use Medical Marijuana Act into law. It allowed medical cannabis for individuals with one of a select group of illnesses.
In 2011, the state had the strictest medical marijuana laws of the 16 states that legalized the substance. The first dispensary didn't exist in New Jersey until December 2012. Then, in 2017, the state's Medicinal Marijuana Review Panel increased the list of qualifying conditions, and things have snowballed.
On February 22, 2021, Governor Murphy signed recreational marijuana legalization and related bills into law. Finally, on April 21, 2022, recreational sales began in New Jersey.
How to Get a Medical Marijuana Card in Newark
Newark has a dearth of MMJ dispensaries, which may surprise some residents. Therefore, you may face a longer-than-expected journey once a doctor provides certification.
MMJ Card for Veterans in NJ
Military veterans must go through the standard application process. With PTSD, opioid use disorder, and migraines among the qualifying conditions, there's a reasonable chance of military veterans in New Jersey receiving MMJ certification. Also, veterans only have to pay a $20 application fee.
Final Thoughts on Getting a New Jersey Medical Marijuana Card
Now that recreational marijuana is available in NJ, things have changed significantly. However, this doesn't mean you shouldn't apply for a New Jersey MMJ card if you're eligible. Medical marijuana patients can purchase and possess larger amounts than their recreational counterparts. MMJ is cheaper due to lower taxes, and individuals aged 18-20 with the card are legally allowed to buy weed.
Then again, the certification process remains expensive, as does the general cost of marijuana. Perhaps the increase in available dispensaries as part of the new recreational program will reduce prices.