Overview
The medical marijuana program of New Jersey is for patients with certain illnesses and conditions. Check our guide to see if you qualify. If you're interested in obtaining a New Jersey MMJ card, contact your state health department and comply with all directives.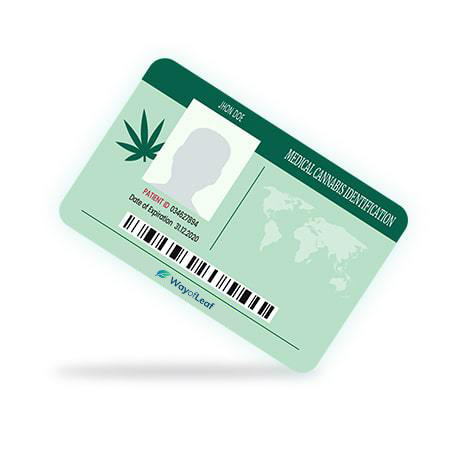 State Program
Approved on
January 18, 2010
The medical marijuana law in New Jersey remains complicated. It is over ten years since Governor Jon Corzine made MMJ legal on his final day in office. On that day – January 18, 2010 – Corzine signed the Compassionate Use Medical Marijuana Act into law. It allowed medical cannabis for individuals with one of a select group of illnesses.
In 2011, the state had the strictest medical marijuana law of the 16 states that had legalized pot back then. The first dispensary didn't exist in New Jersey until December 2012. There are now 11 dispensaries, and more will likely open in the next few years. In 2017, the state's Medicinal Marijuana Review Panel increased the list of qualifying conditions.
There are still issues regarding sales tax, and negotiations to legalize weed recreationally are ongoing. However, legislative gridlock seems sure to keep things on hold for several more years. At least it is slightly easier to get an MMJ card in New Jersey, and this guide shows you how.
How to Get a Medical Marijuana Card in New Jersey
Before we begin, it is essential to note that only patients aged 18+ years of age may apply. You must also have proof of ID, which shows you are a New Jersey resident. Minors can also attain an MMJ card. They need a designated legal guardian and written confirmation from a pediatrician and a psychiatrist. Applicants also need to have one of the qualifying conditions listed a little later on.
Step 1 – Visit a Physician
The first step is to visit a doctor registered with the New Jersey Department of Health. This physician will perform your marijuana evaluation and decide if you warrant a written recommendation. Interestingly, these recommendations are not called 'prescriptions' because that is a violation of federal law.
If you visit a reputable physician, this initial consultation could last up to an hour. The doctor will take a detailed medical history and review your medical records. They also perform a physical exam and discuss whether you qualify for medical marijuana under state law. Be prepared to provide a urine sample because the doctor wants to see if you are using any other drugs.
When you visit the doctor, make sure you bring your complete medical records. Also, you need a driver's license or another form of a photo ID and proof of residency. Typically, your physician will accept a utility bill dated within the last 90 days. They also take any correspondence with the state's Tax Office or the IRS within the previous 12 months.
Step 2 – Follow-Up Visit
New Jersey is different from many states' MMJ process. Prospective patients must embark on a follow-up visit, which is usually scheduled one week from your first meeting. The doctor reviews the test results and establishes the correct monthly dose of weed. Typically, this ranges from half an ounce to two ounces, but it varies depending on the patient.
Expect your physician to ask if you have ever used cannabis before. It is helpful to know this information. If you are a novice, there is no way of telling how marijuana will affect you. Please note that the physician will ask you to designate an Alternative Treatment Center (ATC), which is a marijuana dispensary. You can only register with a single ATC at any time.
Step 3 – Register with the New Jersey Medical Marijuana Program
In New Jersey, you must have a bona fide relationship with the physician before he/she can provide you with a written recommendation. Once you have a doctor's certification, it is time to register with the state medical marijuana program. Fill in the required information, which is highlighted with a red asterisk. You also need the unique Patient Reference Number your physician gives you upon approval.
You must upload the following documents:
A patient photograph; and a photo of your caregiver if applicable.
A government-issued ID such as a driving license or a New Jersey County ID card.
Proof of current state residency, such as a utility bill in the last 90 days. The Program accepts gas, electric, cellphone, sewer, or cable bills.
Proof of government assistance such as Social Security Disability benefits if applicable.
You may also need to download the caregiver criminal background check form.
The Program will review your application and documentation and respond via email. You should receive instructions on completing the form. Once notified of the fee amount, you can go back to the registry's homepage and click on payment. If your application is denied, you will receive instructions on how to amend the application but receive no refund.
You should receive your MMJ card in 2-3 weeks. Only then can you visit a dispensary and purchase weed.
Step 4 – Visit Your Physician Again
Once you begin using cannabis, you must arrange for another follow-up doctor's visit. They will monitor your progress and may decide to change the dose as they would with any prescription drug. Incidentally, when you visit a dispensary for the first time, you will probably go through an orientation session. It can last up to 20 minutes.
The budtenders in these dispensaries are extremely helpful and can provide you with the right strain for your needs.
Unfortunately, an ounce of weed in New Jersey is among the most expensive in the country. Although you can get mid-range pot for $350 an ounce, top-shelf strains can cost up to $500+! You can also purchase paraphernalia such as a pipe or vape pen at these stores.
Governor Phil Murphy hopes to cut the overall cost to help the 77,000+ MMJ patients in New Jersey. The state government will require for-profit companies to show how they intend to cut prices before entering the marketplace.
What Are the New Jersey Medical Marijuana Costs?
The program fee for a patient or caregiver is $100. You are possibly eligible for a reduced price of $20 if you are a military veteran or senior citizen. The reduction may also occur if you qualify for a state or federal assistance program. The cost of the initial consultation usually ranges between $250 and $300. You must also allow for the cost of the follow-up visits.
Make sure you discuss these fees with your physician before you continue your application. By the time you have registered, paid your physicians' fees, and purchased an ounce of marijuana, you may have spent up to $1,000. When you go to a dispensary for the first time, you receive counseling and information.
What Conditions Qualify for a Medical Marijuana Card in New Jersey?
Here is an up to date list of qualifying conditions:
Anxiety
Migraine
Multiple sclerosis
Chronic pain related to a musculoskeletal disorder or of 'visceral' origin
ALS
Terminal cancer
Opioid use disorder
Muscular dystrophy
Tourette's syndrome
Terminal illness
An inflammatory bowel disease such as Crohn's disease
You are also potentially eligible for an MMJ card in New Jersey if you have one of the following conditions. However, rules state that you have also proven intolerant or resistant to conventional therapy:
Glaucoma
PTSD
Intractable skeletal, muscular spasticity
A seizure disorder including epilepsy
Finally, if you have severe/chronic pain or severe nausea/vomiting, or wasting syndrome or cachexia that comes from one of the following conditions, you are also potentially eligible for an MMJ card in New Jersey:
Other Information on the New Jersey Medical Marijuana License Process
Here are the answers to some common questions about medical marijuana in New Jersey:
Where Can I Find a Physician to Recommend Me for MMJ?
Up until early 2018, there were only 500 or so physicians on the registry. However, the number has swelled in recent times. You can click here to find a doctor registered with the state's marijuana program. Remember, you can only register with one Alternative Treatment Center (ATC), although this may change in the future.
Where Can I Purchase MMJ in New Jersey?
At the time of writing, there are 11 registered dispensaries in New Jersey:
Greenleaf Compassion Center in Montclair
Breakwater Treatment & Wellness in Cranbury
Columbia Care in Vineland
Harmony Dispensary in Secaucus
Curaleaf NJ in Bellmawr
Compassionate Care Foundation in Egg Harbor Township
Garden State Dispensary in Woodbridge
Garden State Dispensary in Union
Rise Paterson in Paterson
The Botanist in Atlantic City
Zen Leaf in Elizabeth
How Much Cannabis Can I Buy & Possess?
Medical marijuana is packaged in quarter or half-ounce denominations. You are not allowed to purchase more than three ounces per 30 days. Also, you can't possess more than three ounces at a time. After your 30, 60, or 90-day certification expires, you must make an appointment with your physician so they can re-assess your condition.
Can I Grow Marijuana at Home?
No. At present, MMJ cardholders are not entitled to grow marijuana at home.
How Long Is my MMJ Card Valid for?
Patient registration is valid for two years.
Does New Jersey Have a Reciprocity Program?
No. At present, NJ doesn't accept out-of-state MMJ cards.
Published on:
15 Mar, 2019