Overview
Montana's medical marijuana program now allows you to get a Montana Medical Marijuana Card. See our comprehensive guide if you're a Montana resident and interested in getting your own card. Start the process now!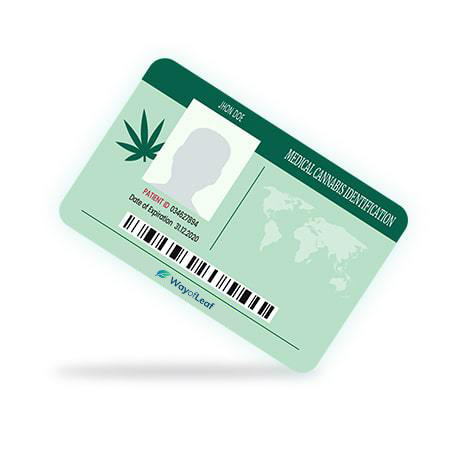 State Program
Approved on
November 2, 2004
CONSULTATION FEE RANGE: 
MMJ PURCHASING LIMITS:
ONE OUNCE OF DRY FLOWER PER DAY AND FIVE OUNCES IN TOTAL PER MONTH
HOME CULTIVATION?
MINIMUM AGE LIMIT
On November 3, 2020, the state of Montana legalized adult-use marijuana via Initiative 190. I-190 came into effect on January 1, 2021, allowing individuals aged 21+ to possess and use up to an ounce of marijuana. This news surprised many people, given the state's anti-cannabis stance throughout the years.
Montana had not permitted the recreational use of cannabis since 1929. For decades, the state also banned medical marijuana. That changed when a ballot initiative (Measure I-148) legalized MMJ in 2004. The Montana Medical Marijuana Act of that year has changed several times since its introduction into law.
It wasn't easy to get an MT medical card until recently. However, cannabis telemedicine is now available in the state. This news has changed everything, making it much more straightforward for prospective MMJ patients. Read on to learn how to get a Montana Medical Marijuana Card.
Montana Medical Marijuana Laws
Now that adult-use weed is legal in Montana, you can possess up to an ounce with no penalty if aged 21+. If caught with 1-2 ounces, you're charged with a civil infraction and may have to pay a penalty of up to $300. However, anyone found with 2+ ounces of marijuana is charged with a felony and could spend up to five years in prison!
The possession of 2+ ounces with intent to distribute is a felony with a possible 20-year jail term as the penalty. If you try to sell 2+ ounces illegally, you could theoretically go to prison for life, although the mandatory minimum sentence is 12 months. This can happen even if you don't receive remuneration! The cultivation of 3+ mature plants is a felony with a possible 10-year jail term.
If convicted of DUI during the period your MMJ card is valid and your driver's license is revoked, you must also surrender your card. You must complete the DUI revocation period before you can have your card reissued.
Also, individuals under the supervision of the Department of Corrections (or a youth court if a minor) are not eligible to receive an MMJ card in Montana.
How to Get a Medical Marijuana Card in MT Online
The implementation of telemedicine has made life much easier for prospective MMJ patients in Montana. If you have a qualifying medical condition, follow these steps to get an MT medical marijuana card.
Step 1 – Get in Touch with an MT Healthcare Provider
The first thing you need is a recommendation signed by a doctor. You can get the forms signed by any physician. However, most patients visit a clinic that specializes in cannabis certification.
When you contact a clinic, it will let you know the medical records you must provide when you attend. If you need your records transferred, we recommend doing so a couple of weeks in advance.
Step 2 – Schedule a Consultation
In Montana, there are three separate Physician's Statement options: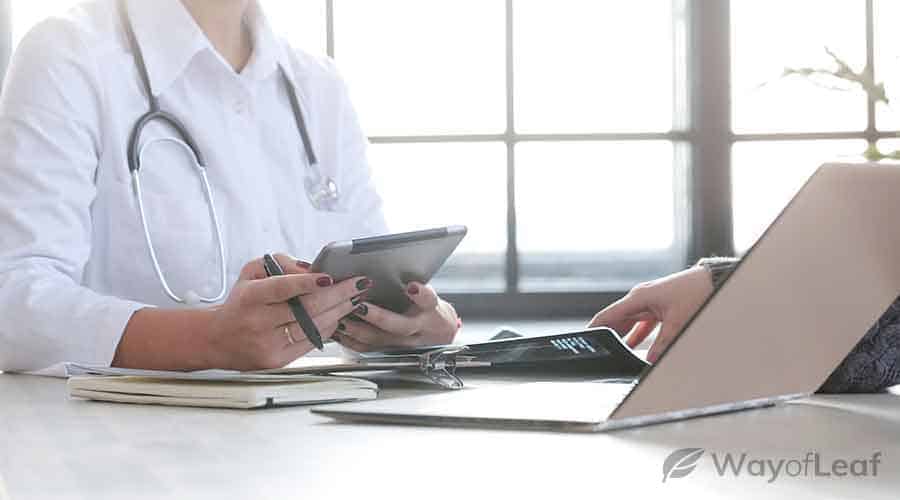 A Physician's Statement for a Debilitating Medical Condition.
A Physician's Statement if you have chronic pain. With this application, you also need proof supporting the diagnosis of chronic pain. This may include MRI scans or X-rays. If physicians don't find the cause of the chronic pain, you need a second physician's statement confirming the diagnosis of chronic pain.
A statement to allow minors to use medical marijuana. Once again, you need two physicians' statements to apply.
Once the physician has completed the assessment, they will decide if you are eligible for an MMJ card. If you are, you will receive a "packet." It contains the doctor's recommendation and other paperwork your provider needs to complete. Please note that all applications must be submitted within 60 days of the date of the physician's certification. Otherwise, you must be recertified.
Step 3 – Sign up for an MT State Government Account
Before completing the application form, Montana residents have a decision to make.
You must determine if you wish to get your weed from a provider or whether you want to grow your own. If you want to cultivate cannabis, you must indicate it on the cardholder application form. This involves including the physical address where the marijuana will be grown.
You need the landlord's written permission if you lease or rent a property. That process involves completing a separate form.
Your second option is to receive your marijuana from a provider. This is a different section on the cardholder form. You don't receive any advice from the program regarding choosing a provider. Therefore, you are responsible for researching reputable and legal dispensaries in your area. If you choose this option, you are allowed possession of up to one ounce of usable marijuana.
Please note that you must choose one or the other. You can't name a provider and elect to grow your own.
Step 4 – Register with the Official MT Medical Marijuana Program
You can access the application form via the TransAction Portal on the Montana Department of Revenue Cannabis Control Division website. Make sure you include the required documentation as requested on the form. You must also include a photocopy of a Montana state-issued ID or driver's license. Pay the fee, send off the application, and wait!
Your payment is processed immediately, so don't get overly excited when the money clears! Once you are approved, two copies of the card will be issued. You receive one, while your provider receives the other.
Step 5 – Visit a Dispensary
You can legally purchase or grow your weed as soon as your card arrives in the mail. Always keep your Montana Medical Marijuana Card on you in person, especially when possessing marijuana! Even if your provider knows you, you will not receive your weed unless you show your card each time.
Who Can Apply for a Montana Medical Marijuana Card?
To apply for a medical marijuana card in MT, you must meet the following criteria:
You are a resident of the state of Montana.
You are at least 18 years of age. You will need to complete a separate form if you are a minor.
You were diagnosed with a debilitating qualifying medical condition or have chronic pain.
Cost of Montana Medical Marijuana Card
The medical marijuana cost in MT includes a $20 application fee. As for the cost of a physician's visit, that depends on the clinic. It tends to range between $125 and $200, with an average fee of approximately $150. NuggMD charges $129 for its services; this fee is on top of the application fee.
Is it worth the cost when you can avail of adult-use weed? The answer is "yes" if you're a regular user. MMJ users in Montana save a significant amount of money via lower taxes when buying weed compared to recreational users.
MT MMJ Card Qualifying Conditions
Here is a list of the MT medicinal marijuana card qualifying conditions:
HIV/AIDS
Cachexia or wasting syndrome
Glaucoma
Cancer
Vomiting or intractable nausea
Epilepsy or an intractable seizure disorder
Crohn's disease
PTSD
Admittance into hospice care
Multiple sclerosis
Chronic inflammatory demyelinating polyneuropathy
A CNS disorder that results in muscle spasms or painful/chronic spasticity
If applying to get relief from chronic pain, you must prove it is persistent and so severe that it interferes with daily activities.
How Long Does It Take to Get a Medical Marijuana Card in MT?
The official state website does not provide an application timeline. It says that it processes all applications in order of the date received. Your waiting time depends entirely on the number of applications received. If you want to speed up the process, pay by credit card or ACH. Officially, the state is required to process your paperwork within 30 days.
How to Renew My Montana Medical Card?
Your Montana MMJ card is valid for 12 months. When it is time to renew, you have to apply through the TransAction Portal. The state emails you 30 days before your card expires. At this point, you need to schedule a new consultation. We recommend beginning the renewal process at least 30 days before the expiry date. The renewal fee is $20 plus the cost of the consultation.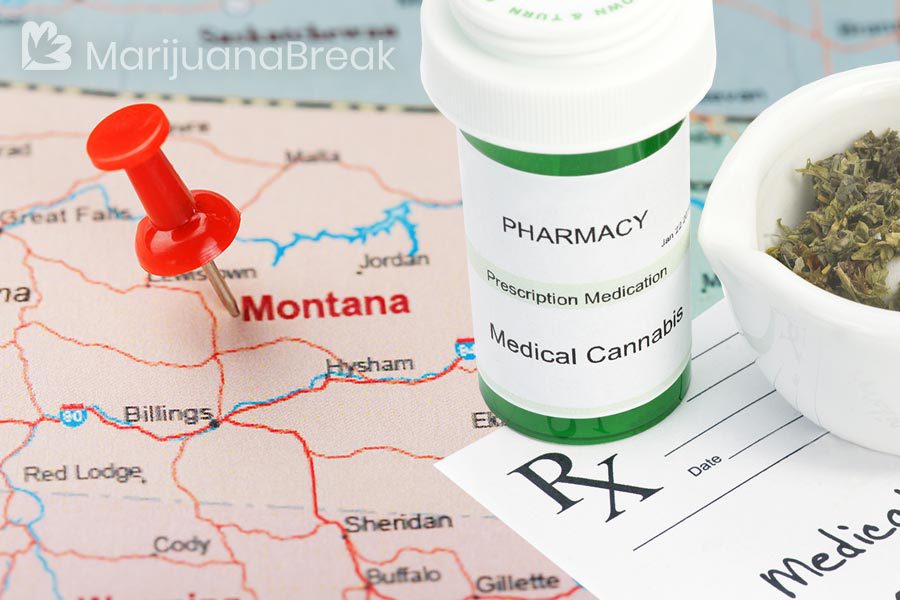 Other Information on the MT Medical Marijuana License Process
If you're looking for an MMJ card in Montana, you doubtless have many questions. We hope the following section helps alleviate any confusion regarding the state's program.
What Types of Cannabis Can I Purchase in MT?
Whether you have an MMJ card in Montana or are 21+ and eligible for recreational weed, there are plenty of options. Apart from marijuana flower, you can also buy tinctures, edibles, concentrates, vaporizer cartridges, and topicals. Flower can contain a maximum of 35% THC; this isn't an issue as most strains contain between 15% and 25% THC.
How to Get a Medical Marijuana Card in MT Online
Rather than scheduling an appointment with a physician and traveling to their office, you can gain approval from the comfort of your home. In July 2022, NuggMD announced that it was offering its services to Montana residents. To get started, sign up for a NuggMD account, and enter your information and medical records. The process should only take a few minutes.
From there, you can schedule an online consultation with a physician who goes through your medical records while you wait. Then you begin your video evaluation with the doctor. The process only takes a few minutes, and you'll know whether you're eligible for medical marijuana by the end of the meeting.
If approved, you will get your recommendation via email in PDF format. At this point, you'll need to visit the Montana MMJ application portal to create your account. Check your email for the confirmation link. If it's there, click on it and proceed with your application.
Apart from NuggMD, Leafwell and Veriheal also offer their services to Montana residents seeking medical marijuana certification.
Can I Register My Child for Medical Marijuana in MT?
Minors must complete a different form. The minor's parent or guardian must also register and receive approval as a Marijuana-Infused Products Provider (MIPP). Alternatively, this adult can name a provider on the minor's behalf.
Where Can I Purchase MMJ in Montana?
Montana has one of the highest concentrations of marijuana dispensaries in the United States. There are over 450 dispensaries in the state, and the number continues to rise. However, less than 20% of these dispensaries exclusively serve MMJ patients.
How Much Cannabis Can I Buy & Possess?
The possession limit is one ounce of flower per day and five ounces per month. An ounce of dry flower is the equivalent of eight grams of concentrate, 800mg of THC in edibles, or 8ml worth of vape cartridges.
Can You Grow Marijuana in Montana with a Medical Marijuana Card?
Yes. Medical marijuana cardholders in Montana can cultivate up to four mature plants and four seedlings. Recreational users can grow a maximum of two mature plants and two seedlings. The plants can only be grown in a private residence in both cases.
Where Can I Use My MMJ?
Marijuana must be consumed in a private residence. You face a fine of up to $50 if caught using it in public.  Motorists can drive with the substance in their vehicles. However, the product must be in its unopened, original packaging and stored away from the "passenger area" of the car.
Does Montana Recognize Out-of-State MMJ Cards?
Initially, Montana did not have a reciprocity agreement. However, MMJ cardholders from other states are now permitted to buy medical marijuana in the state. Of course, adults aged 21+ can purchase up to an ounce in the state anyway!
What Are the Caregiver Rules?
Montana MMJ patients are permitted to have a caregiver. However, the state has effectively disbanded the caregiver and distribution plans. Instead, Montana now has a Provider/Marijuana Infused Products Provider (MIPP) program.
In the state, caregivers are referred to as "designated purchasers" who must be 21+. Every MMJ patient is entitled to have a designated purchaser and can add them to their new or renewal application on the state's website.
Furthermore, designated purchasers can also be MMJ patients but must not have a felony drug conviction.
What If I Lose My Medical Card in Montana?
You must complete a Report Lost Patient Card form and send it to the Cannabis Control Division. A replacement card costs $10.
When Did Medical Marijuana in Montana Become Legal?
Medical marijuana has been legal in MT since 2004. The Montana MMJ program has since survived attempts to shut it down. In 2011, House Bill 161 tried to repeal I-148 after both houses of the state's legislature passed the law. However, Governor Brian Schweitzer intervened by vetoing the bill, saving Montana's MMJ program in the process.
In 2016, the anti-cannabis group, Safe Montana, proposed to change the state's drug policy to match federal law, thus making marijuana illegal. Instead, the state passed I-182, a proposal to relax the laws on MMJ quantities and recipients, including the addition of PTSD as a qualifying medical condition.
How to Get a Medical Marijuana Card in Billings
It is easy to get a medical marijuana card in Billings as there are plenty of cannabis-friendly doctors. Of course, you also have the option to complete your consultation online. Once you receive your MMJ card, there are plenty of licensed dispensaries within the Billings area.
MMJ Card for Veterans in MT
PTSD is one of the most common reasons veterans seek a medical marijuana card. Fortunately, it is one of the qualifying conditions in Montana.
Final Thoughts on Getting a Montana Medical Marijuana Card
After a slow start, the medical marijuana program in Montana is building up a head of steam. Thanks to the introduction of telemedicine by NuggMD, it is easier than ever to schedule a consultation with a licensed physician. While recreational weed is legal in Montana, it is still worth going through the MMJ application process due to the lower cost of marijuana and higher cultivation limits.