Overview
Minnesotans with certain medical conditions may now qualify for a medical marijuana card. The program recently expanded to include other qualifying conditions. Interested residents should take a look at our full guide to see if they are eligible. Follow up with your state department and comply with all application directives.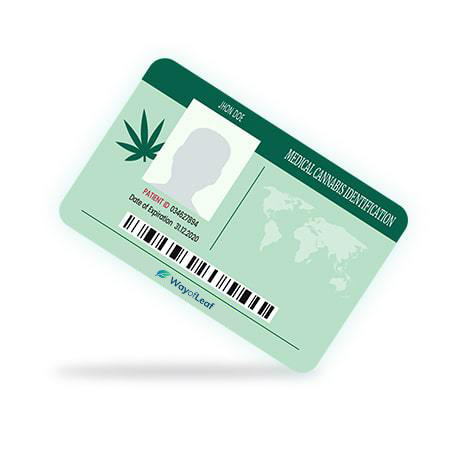 State Program
Approved on
MAY 2014
Phone:
(651) 201-5598 Metro (844) 879-3381 Non-metro
It's no secret that Minnesota has one of the strictest and most conservative medical marijuana programs in the country. When the state first launched the program in 2014, there were only nine diagnosable medical ailments classified as "qualifying conditions."
The program has added several other conditions since. These include chronic/intractable pain, PTSD, autism, and obstructive sleep apnea. The limited capacity of the program means that MMJ dispensaries in Minnesota are not faring well. Indeed, the initial two lost around $11 million in the first two years of sales.
Those caught in possession of marijuana in Minnesota without an MMJ card are still subject to harsh criminal penalties. Possession of fewer than 42.5 grams is a misdemeanor, with a maximum fine of $200. However, possession of more than 42.5 grams is a felony offense. This means a potential prison sentence of 5 years and a maximum fine of $10,000.
Regardless of the current restrictions/limitations in place, if you are wondering how to get a medical marijuana card in Minnesota, we can help. This comprehensive guide outlines the steps you need to take. It also highlights critical information and considerations relating to MMJ card approval.
How to Get a Medical Marijuana Card in Minnesota
The process of obtaining a medical card in the state of Minnesota is relatively straightforward. Unlike in a few other states, it is possible to do part of the process online.
Here are the steps you need to take to apply for a medical marijuana card in Minnesota.
*[You MUST be a resident of the state, and provide proof of residency].
Step 1 – Contact a Physician
Retrieve your medical records and contact a physician or other health care professional. It isn't easy to find one that is willing to look over your records to see if you are a qualified patient. In early 2019, it was revealed that 30 doctors were responsible for certifying half of all enrolled patients! At present, a significant number of people continue to drop out of the program.
Only doctors, physician assistants, or advanced practice registered nurses can certify that you have a qualifying medical condition. We provide a list of these conditions a little later.
You must provide an email address for the healthcare provider's office. This is because they register you with the state's online Medical Cannabis Patient Registry. Complete, sign, and bring in the Patient E-mail Acknowledgement Form to the physician. It states that you will receive an email notification from the office explaining how to proceed with the application.
*[Please note that healthcare providers are NOT required by law to review your records or issue you a marijuana certification. This is the case even if you are a patient with a documented qualifying condition. Having trouble finding a qualified healthcare provider that is willing to look over your information? If so, feel free to contact us directly for recommendations.]
Step 2 – Wait for an Email
During the assessment, the doctor will look through your medical records. They will also discuss why you believe you require MMJ for your condition.
Once the physician certifies you, expect an email from the Minnesota Office of Medical Cannabis.
We advise you also to check your spam and junk folders if you don't receive it within a few days. This is a crucial email as it contains the link required to register online.
It also has a vital information sheet you should read before completing the registration. The certification lasts for 90 days, so make sure you complete the process within this timeframe.
Step 3 – Register Online
Once you have received the email link, you will need to register online. Here's what you will require to complete the registration:
The email link
Your full legal name
Your address and phone number
A government-issued ID showing proof of MN residency. Examples include your state of Minnesota ID or driver's license. You can scan a photo from your phone.
Your government assistance plan ID. This can consist of an ID for Supplemental Security Income (SSI), Social Security Disability (SSD), Medical Assistance, CHAMPVA, Veteran Affairs, Indian Health Service, or Medicaid ID. You'll have to scan the ID in a format that's no larger than 3 MB. Medicare Cards are NOT accepted.
A credit card to pay the non-refundable Registration Fee.
The Patient Self-Evaluation Report, which is accessible in your account in the registry.
While this may seem like a lot, the process is quite easy and shouldn't take that long. Once you have finished the Patient Self-Evaluation Report, you will receive another verification email. It states that your account is approved and that you are now eligible to visit a Cannabis Patient Center. The MMJ program processes enrollments in the order they are received. As a result, it could take up to 30 days to receive approval.
Step 4- Visit a Cannabis Patient Center
Once you receive your approval email, you may then visit the Cannabis Patient Center (CPC). Either you, your parent, your legal guardian, or your caregiver must visit the CPC. Make sure you bring your appointment summary and list of medications you currently use.
A pharmacist will review your information and recommend a specific dosage and type. You do NOT have the freedom to choose your cannabis products.
You can check here for a complete list of CPC locations in the state of Minnesota.
Step 5 – Complete the Patient Self Evaluation Form to receive more medical cannabis
When your CPC medical cannabis supply runs out, you need to log back into your Patient Account and complete an additional Patient Self Evaluation Form. Once completed, you may then re-visit the CPC to receive your next supply of medication.
What Are the Minnesota Medical Card Costs?
The initial application fee for medical marijuana in Minnesota is $200 (this same fee applies for annual renewals as well). You must also pay the doctor's consultation fee, which is often in the $200 region. You need to re-enroll in the program annually.
Reduced application/renewal fees are available for patients on Supplemental Security Income, Social Security Disability, Medicaid, MNCare, IHS, or CHAMPVA. You must provide a valid ID. Those who can produce this documentation may benefit from a reduced fee of $50.
What Conditions Qualify for a Medical Marijuana Card in Minnesota?
Medical cannabis is available to Minnesota residents whose health care provider certifies that they have one of the following:
Cancer that is associated with: Severe/chronic pain; nausea/severe vomiting; Cachexia (wasting syndrome)
HIV/AIDS
Tourette's syndrome
ALS
Seizures (including those characteristic of epilepsy)
Severe and persistent muscle spasms (including those associated with multiple sclerosis)
Inflammatory bowel disease (including Crohn's disease)
Terminal illness with a probable life expectancy of less than one year*
Intractable pain
Post-traumatic stress disorder (PTSD)
Autism
*[Only those with cancer or a terminal illness with a probable life expectancy of under one year qualify. This is if your disease or its treatment produces one or more of the following: severe or chronic pain, nausea or severe vomiting, or cachexia or severe wasting.]
Other Information on the Minnesota Medical Marijuana License Process
Hopefully, we have outlined the steps to apply for medical marijuana in Minnesota reasonably clearly. If you have additional concerns, here are some of the most common questions regarding medical cannabis use in the state.
Can I Use Medical Marijuana Anywhere?
No. It is important to remember that when smoking in public, the assumption is that you are using it for recreational use. You should consume your medicine responsibly, in the safety of your home or a private residence. Also, the laws of Minnesota require you to store your marijuana in a secure, locked place.
What Type(s) of Cannabis Can I Consume?
The Cannabis Patient Center distributes marijuana to qualified medical patients in the form of a liquid, pill, topical cream, or oil concentrate (for use with vaporizers). Smoking dry herbs/marijuana flower is prohibited. From summer 2020, patients can purchase cannabis lozenges, mints, gums, powders, and tablets.
Can I Consume Cannabis in My Car?
No. The consumption of cannabis in a car is illegal in Minnesota.
Can I Grow My Own Marijuana in Minnesota?
No. The existing laws make no provision for home cultivation.
Can I Take My Meds to a Different State?
No. Medical marijuana patients may face federal and local charges of transporting marijuana if they cross state lines with the drug. This is true even if the states between which they are traveling allow medical marijuana. Should you need to travel with your cannabis, it is best to contact the state's Department of Health.
How Much Should Marijuana Can I Buy & Possess?
Unlike in other states, there is no specific limit on how much you can buy or possess. All of your cannabis medications are dosed and issued by the CPC. You do not have control over the available products. Therefore, the amount, and the form, of cannabis available differs from one patient to the next.
Where Can I Purchase MMJ in Minnesota?
At the time of writing, there are eleven cannabis patient centers in Minnesota. The only two providers at present are Leafline Labs and Minnesota Medical Solutions/Green Goods.
Unfortunately, MMJ patients in the northwest and southwest corners of Minnesota have to drive a long distance to get their medication. A four-hour round trip is not uncommon for those living in places like Bemidji.
Can I Use a Caregiver?
Yes. The Minnesota program allows caregivers, legal guardians, spouses, and parents to assist patients with registration. They can also pick up MMJ on behalf of the patient. There is a separate caregiver application process, which includes a criminal background check. Parents and legal guardians can act on behalf of minors who qualify for the program.
Should you have any other questions, feel free to contact us directly through our Facebook page.
[Found this post informative? Help us get it in front of people who need the information by SHARING it].