Overview
Medical marijuana users in Maryland are potentially eligible to purchase an MMJ card. See our guide and find out if you qualify and are a legal resident. Certain restrictions and conditions apply.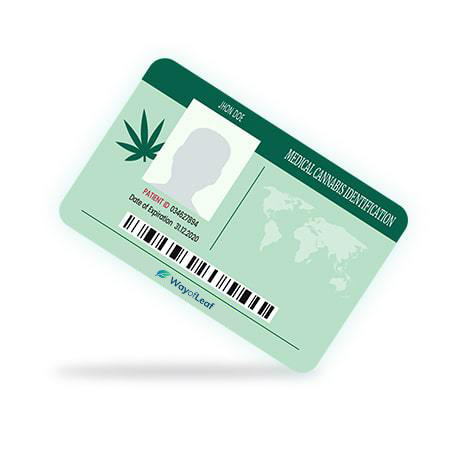 State Program
Approved on
May 2, 2013
CONSULTATION FEE RANGE
MMJ PURCHASING LIMITS
A MAXIMUM OF 120 GRAMS DRIED MARIJUANA FLOWER OR 36 GRAMS OF THC CANNABIS EXTRACT ON A ROLLING 30-DAY CYCLE
PATIENTS CAN RECEIVE A SPECIAL DETERMINATION FROM A DOCTOR IF THEY WISH TO PURCHASE MORE.
HOME CULTIVATION?
MINIMUM AGE LIMIT
LIST OF QUALIFYING CONDITIONS FOR A MEDICAL MARIJUANA CARD IN MARYLAND
Chronic or severe pain
PTSD
Seizures
Severe or persistent muscle spasms
Cachexia or wasting syndrome
Glaucoma
Anorexia
Severe nausea
Any other chronic and severe medical condition where other treatments have proved ineffective
Need a Medical Marijuana Card?
Let us help by Starting Here
Maryland has an established medical marijuana program, although recreational cannabis is not yet legal.
In May 2013, Governor O'Malley signed legislation that established an MMJ program. The Maryland Legislature approved HB 881 in April 2014, and this allowed for the creation of an MMJ infrastructure. However, the state delayed the program for over three years. Finally, Maryland's medical marijuana program became operational in December 2017.
Also, the state decriminalized possession of 10 grams or less in 2014. It was a necessary step because Maryland had the fifth-highest marijuana possession arrest rate in America at that time. Incidentally, being caught in possession of over 10 grams is classified as a misdemeanor with a potential prison sentence of 12 months.
Although adult-use cannabis isn't yet a reality, there is the possibility of a referendum on the subject occurring in November 2022. For now, though, the only way to get marijuana in Maryland is via an MMJ card. Here's how to get one.
How to Get a Maryland Medical Marijuana Card
Until January 1, 2019, you only required a patient ID number and a government-issued ID to get marijuana from a Maryland dispensary. However, the MMCC then decided that all patients must get a medical cannabis ID card at the time of registration.
Since 2019, all patients must get a medical cannabis ID card at the time of registration.
Moreover, the MMCC agreed that from April 1, 2019, all patients had to show their medical marijuana ID cards when buying cannabis at a dispensary.
Effective April 20, 2021, it is no longer necessary for patient and caregiver ID cards to include a photo of the individual in question. However, the MMCC still requires a valid photo with a white background for the application process and verifying an ID at a marijuana dispensary.
Step 1 – Gather Your Personal Information
Before going to the MMCC website, you will need specific information to proceed, this includes:
Your full 9-digit Social Security Number
A valid email account that you will use to apply for your MMJ card.
An electronic copy of a U.S. Government-issued photo ID. Acceptable IDs include passport, military ID, Motor Vehicle Administration ID card, or a driver's license.
Proof of your address in Maryland. You need two documents. Options include a utility bill, property tax bill, bank account statement, or car insurance policy.
An electronic copy of a clear photograph taken within the previous six months. If you are a hospice patient, you can get a letter from the Attending of Hospice on Record instead of a recent photo.
Apart from the photo, all of the above must be dated within the last 90 days.
Step 2 – Register with the MMCC
Once you have the requisite information, go to the MMJ patients page on the official MMCC website and scroll to the bottom to choose the correct registration process. The application involves answering questions, including:
Are you under the age of 18?
Are you in hospice care?
You don't need to provide any medical records at this stage. Once you complete and submit the application, you will receive a verification email. Click on the link to ensure your account becomes verified. Your registration is valid for three years.
Step 3 – Play the Waiting Game
Now, you have to wait for the MMCC to review your application. If you don't get a follow-up email within 45 days, you need to phone them or send another email. We recommend calling them.
Step 4 – Get Your Written Certification from a Physician Registered by the MMCC
The follow-up email sent by the MMCC contains a patient ID number. Now, you can visit an MMCC registered physician to receive the valid written certification you need to buy medical marijuana in Maryland. You can't use your family doctor if they aren't on the list. However, there are hundreds of healthcare providers to choose from.
One possible issue is that you need to have a 'bona fide' provider-patient relationship with the provider. However, finding a registered provider willing to give you the written certification you require isn't challenging.
Finding a registered provider willing to give you the written certification you require isn't challenging.
Furthermore, it is now possible to speed things up significantly. Veriheal is one of the top-ranked companies when it comes to helping MMJ patients receive certification. It enables you to book a consultation with a licensed doctor in good standing in Maryland, and this meeting usually only takes about 15 minutes.
Veriheal charges $199 for its service, but you must also pay the $50 registration fee. On the plus side, the company offers a money-back guarantee if you're not approved for MMJ.
Step 5 – Get Your Marijuana at a Dispensary!
Once you have received a valid written certification from a registered provider, you can visit a licensed dispensary in Maryland to purchase your marijuana. When you visit one of these dispensaries, you must present your MMCC ID Card.
The seller will verify your certification before allowing you to complete the purchase. You have the option to print a temporary ID card which is valid for 90 days.
If you get certified but fail to purchase marijuana from a licensed dispensary within 120 days, the certification will expire. If this happens, you will need to obtain a brand new one.
Other Information on the Maryland Medical Marijuana Process
Here are the answers to some common questions about the Maryland medical marijuana program.
Do You Have to be a Resident of Maryland to Get a Medical Marijuana Card?
Yes. It was once possible to obtain medical marijuana in Maryland if you were a non-resident, and you needed to follow the same steps as residents. However, as of December 2017, the MMCC decided to extend its administrative hold on non-residents until further notice. As a result, applications from non-Maryland residents are no longer under consideration.
How Much Cannabis Can I Buy and Possess?
Qualified patients can purchase up to 120 grams of dried cannabis OR 36 grams of a THC product every 30 days and possess this amount as a maximum. However, you could gain a larger allowance if you receive a special determination from a doctor who says you need more. Maryland calculates purchases on a rolling 30-day cycle rather than per calendar month.
Incidentally, there are specific rules surrounding cannabis edibles. MMJ dispensaries can't sell edibles with more than 10mg of THC per dose and 100mg of THC per package unless the MMCC approves the product.
How Long Will It Take to Get a Medical Marijuana Card in Maryland?
The MMCC should send applicants an email within 45 days. However, we've heard of people receiving this email within five days, although 20 days seems standard outside of busy periods.
Can I Grow Marijuana at Home?
At present, Maryland does not allow patients to cultivate cannabis at home. If caught, you could face up to 12 months in prison. Please note that intent to distribute ANY amount is a felony and carries a possible jail term of up to five years.
Where Can I Buy MMJ in Maryland?
Click here to find a list of licensed dispensaries – there are over 100 at the time of writing.
How Do I Renew My Maryland Medical Marijuana Card?
Renewing is easy; go to the MMCC landing page and log into your account. Click on 'Renew Registration,' answer a few questions, and update your address if necessary. The MMCC will review it and provide you with approval via email.
It is also $50 when you want to renew, but the renewal registration lasts three years. That option became available on March 1, 2019, and offers excellent value for money. However, you still need to be recertified annually by a licensed Maryland physician.
Where Can I Use Medical Marijuana in Maryland?
MMJ cardholders can only consume cannabis in a private residence. It is illegal to use it in public, and you aren't even allowed to ride a bicycle under the influence of marijuana.
What Are the Rules Relating to Caregivers?
You can appoint a maximum of two caregivers, and they apply via the Commission's Caregiver Registry. You can only nominate someone aged 21+, and they are allowed to provide care for a maximum of five patients. Caregivers must register with the MMCC and purchase ID cards from the Commission before buying cannabis from any dispensary. A caregiver's registration is valid for two years.
Can Minors Apply for an MMJ Card?
You can apply for an MMJ card in Maryland if you are a minor. However, you need at least one caregiver assigned to you at all times. This individual must be a parent or legal guardian who is 21+ years of age. You must complete additional forms registering a minor patient, and one of these forms must be notarized.
Final Thoughts on Getting a Maryland Medical Marijuana Card
The Maryland MMJ program is well-established, and getting approved is easier than a couple of years ago. The maximum purchase amount is reasonably generous and should prove enough for most patients.
Although recreational cannabis isn't legal at present, it seems likely that lawmakers will submit a bill in 2022. Whether it can overcome its opposition is another matter entirely.
Need a Medical Marijuana Card?
Let us help by Starting Here