Overview
Responsible use of cannabis can include an MMJ card. MMJ cardholders may have access to marijuana for certain conditions and disorders. To see if you qualify, check out our comprehensive guide, contact your health department, and comply with all directives.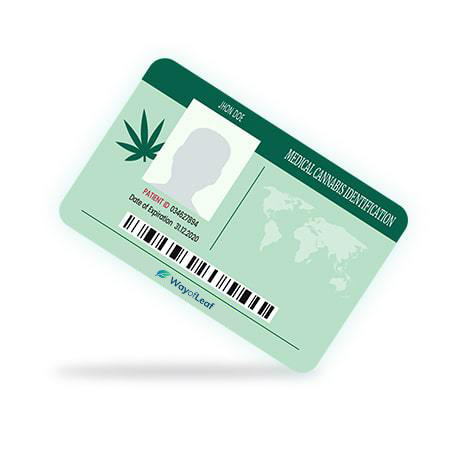 State Program
Approved on
November 2, 1999
Maine has a long and colorful history when it comes to marijuana and the law. In 1913, it became the second state (after Massachusetts) to ban the drug. Maine was almost a quarter of a century ahead of the curve. The Marihuana Tax Act of 1937 ultimately prohibited cannabis nationwide.
In 1976 Maine became only the third state to decriminalize the possession of weed in small amounts. In 1999, 62% of the state voted yes on the "Maine Medical Marijuana for Specific Illnesses" statute (otherwise known as Question 2). It officially legalized weed for medicinal use with the diagnosis of a qualifying condition.
Are you looking to get a medical marijuana card in Maine? We're here to help!
Figuring out how to get a medical marijuana card in Maine is somewhat confusing. The state's official "Medical Use of Marijuana" online platform is vague, and it doesn't outline the step-by-step process too well.
Don't get us wrong; there is a lot of information on there (including a 66-page "Medical Use of Marijuana Program Rule"). However, for the average person trying to figure out how to buy MMJ, it's not much help.
We've sifted through all the boring and confusing regulations jargon. The result is a simple guide to help you secure a medical marijuana certification in Maine. If approved, you can purchase up to 2.5 ounces of pot.
How to Get a Medical Marijuana Card in Maine
Maine has allowed recreational use since 2016. The state passed different bills that allowed for taxable sales (i.e., recreational dispensaries). However, Governor Paul LePage vetoed everything he could. Maine finally held firm and overturned LePage's veto in the state legislature in May 2018.
Although all adults over 21 can now possess up to 2.5 oz according to the law, there are still advantages to becoming a registered patient.
Fortunately, with the right records and certification, there are only two steps involved in applying for an MMJ card in Maine.
Step 1 – Find a Physician in Maine
In other MMJ programs, you get a valid MMJ card from the state itself. This is not the case in Maine. Instead, your physician is entirely responsible for the evaluation and examines your medical records. They also decide whether you are eligible.
Next, they register you with the MMMP (Maine Medical Use of Marijuana Program). Finally, they issue a medical marijuana certification. Sometimes, this happens within hours of your initial consultation.
Step one is not always straightforward. Physicians in the state are notoriously divided when it comes to the use of medical cannabis. If your PCP is "anti-cannabis," plenty of MMJ doctors in Maine are happy to consult with you.
Once you are deemed a qualified patient, the physician's office will print your "Tamper Proof" MMJ Certificate. At this point, you can legally buy weed from one of the state's licensed dispensaries.
Step 2 – Documentation Required for Your Maine MMJ Card
The only things you need to bring to the physician's office for your initial MMJ consultation are:
Proof of Maine residence: Most people use their valid Maine driver's license.
A valid form of payment: This is for the cost of the physician consultation, as well as the application fee. Most Maine marijuana doctors accept cash and major debit/credit cards. However, many will require payment before the visit).
Copies of your medical records: You need to bring copies of your medical records showing a diagnosis of one of the acceptable qualifying conditions. Otherwise, the MMJ doctor will likely not issue your certification on the same day. Their office will provide you with a Medical Release Form and assist you with obtaining your records from previous doctor's offices. **
**A federal law from 2004 requires all health care providers to issue patients a copy of their medical records within 15 days of a formal request. What if the office states otherwise, or refuses to release the documents? In that case, you may notify them (verbally and in writing) that you will report them to the Maine Medical Board. You DO NOT have to provide a reason for a copy of the records. **
What Are the Maine Medical Marijuana Costs?
The application fee is $100. You can also expect to pay between $199 and $300 for a physician consultation. Your Maine MMJ card lasts for one year from the date it was issued. You (or your caregiver) must get in touch with the issuing physician's office to send for renewal at least 30 days before the card's expiration date.
You must meet with the physician or nurse practitioner again to prove your continuing eligibility. Your primary caregiver pays a $10 renewal fee. The annual physician's visit will cost the same as the initial fee.
What Conditions Qualify for a Medical Marijuana Card in Maine?
You must receive a diagnosis for a specific qualifying condition from a licensed Maine medical professional. You must also provide documentation of the diagnosis in your medical records. The list of current qualifying medical conditions includes:
Chronic Pain (which has not responded to conventional therapy for more than six months)
PTSD (post-traumatic stress disorder)
ALS (Lou Gehrig's disease)
Alzheimer's Disease
Cachexia (wasting syndrome)
Cancer
Crohn's Disease
Glaucoma
Hepatitis C (active form)
HIV
Seizure Disorders
Severe Muscle Spasms (including MS)
Severe Nausea
Of course, the only condition open to "interpretation" is chronic pain. As such, there is a danger of patients 'faking' the illness. Maine counters by implementing a protocol regarding a chronic pain diagnosis. It defines the condition as documented pain that "has not responded to conventional therapy" for more than six months.
It seems that some Maine MMJ doctors are willing to bend the rules a little. At least, they are according to first-hand accounts. Once a doctor verifies a qualifying condition diagnosis, getting an MMJ card in Maine is relatively easy.
Other Information on the Maine Medical Marijuana License Process
The MMJ program in Maine isn't necessarily straightforward. Here is some crucial information for those looking to apply.
How Much Cannabis Can I Buy & Possess?
Depending on physician recommendation, you can purchase up to 2.5 oz of prepared dry cannabis flower every 14 days. You can also possess up to eight pounds of harvested marijuana.
How Much Marijuana Can I Grow at Home?
You are allowed to cultivate up to six cannabis plants within your private residence. If you rent, however, consult with your landlord before attempting to grow. Also, please review the state's Rules Governing the Maine Medical Use of Marijuana Program. You can find it on the Maine Department of Health and Human Services website.
Can I Use a Designated Caregiver?
Yes. A registered caregiver is an individual licensed to grow medical marijuana and provide it to qualified medical patients. Licensed caregivers may not care for more than five medical marijuana patients at any one time. All patients must register with the Maine Department of Health and Human Services. Caregivers provide patients with personalized guidance and support.
If you want to find a medical marijuana caregiver in Maine, your best bet is to contact a caregiver trade association. Examples include the Medical Marijuana Caregivers of Maine (MMCM) or the Compassionate Caregivers of Maine (CCM).
Also, caregivers must:
Be at least 21 years of age.
Not have a conviction for a disqualifying drug offense.
Not care for more than five medical marijuana patients at one time.
A licensed Maine caregiver can possess and cultivate marijuana on your behalf. This is as long as they are registered with the state and receive a valid I.D card.
Moreover, unlike many states Maine allows you to have a second primary caregiver under the following circumstances:
The patient is a qualifying minor (under the age of 18), and the first caregiver is the patient's parent or legal guardian.
An adult patient is incapacitated, and the first caregiver is the patient's health care power of attorney or their legal guardian.
The patient is registered in a nursing facility or hospice.
Primary caregivers can grow up to six plants and possess a maximum of 2.5 ounces of marijuana. They can also help a maximum of five patients with six plants per patient. Caregivers that cultivate have to pay $300 per patient. Other fees include $31 for a criminal background check and $300 per patient for each annual renewal.
What Happens Once I Am Approved for an MMJ Card in Maine?
Your physician will ask how you want to receive your meds. You have three options:
Grow your marijuana.
Purchase from a licensed dispensary.
Use a designated caregiver.
Where Can I Purchase My Cannabis?
The state of Maine has a dispensary program. Only locations registered under the rules of the medical marijuana program can provide patients with marijuana. This means the dispensaries have to operate on a not-for-profit basis.
Here are a few to get you started:
Maine Organic Therapy | Ellsworth, ME – (888) 360-0650
Canuvo, Inc | Biddeford, ME – 1-207-602-6130
Nature's Summit | Gardiner, ME – (207) 557-0855
Wellness Connection | Portland, ME – (207) 689-9555
Cure Cannabis Co | Auburn, ME – (207) 241-7328
Wellness Connection | Brewer, ME – (207) 561-9655
There are also specific cultivation facility rules. For example, excess unused marijuana moves from one qualified patient to another. This is as long as both patients remain within the legal limit. For example, if you are a patient with four ounces of cannabis, you can provide another registered patient with 1.5+ ounces. However, by doing so, you must not help the other patient exceed the 2.5-ounce limit.
A dispensary can legally give excess weed to a patient for free if that individual is unable to afford it.
Only the patient and their primary caregiver are allowed into a dispensary. Minors can only enter with a parent/guardian on their initial intake appointment. Most dispensaries in Maine have a price structure designed to make marijuana affordable for all patients.
Does Maine Have a Reciprocity Program?
Yes. The Maine MMJ program offers reciprocity to out-of-state patients as long as they can produce a valid certification from their home state. They must also have a valid ID from their home state.
Published on:
28 Jan, 2019