Overview
Responsible use of cannabis can include an MMJ card. MMJ cardholders may have access to marijuana for certain conditions and disorders. To see if you qualify, check out our comprehensive guide, contact your health department, and comply with all directives.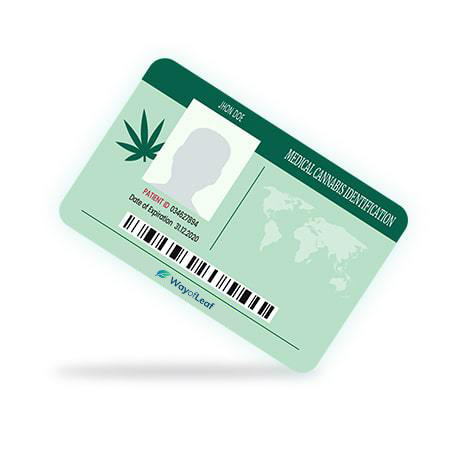 State Program
Approved on
November 2, 1999
Maine has a long and colorful history when it comes to marijuana and the law. In 1913, it became the second state (after Massachusetts) to ban the drug. Maine was almost a quarter of a century ahead of the curve. The Marihuana Tax Act of 1937 ultimately prohibited cannabis nationwide.
In 1976 Maine became only the third state to decriminalize the possession of cannabis in small amounts. In 1999, 62% of the state voted yes on the "Maine Medical Marijuana for Specific Illnesses" statute (otherwise known as Question 2). It officially legalized cannabis for medicinal use with the diagnosis of a qualifying condition.
Are you looking to get a medical marijuana card in Maine? We're here to help!
At one time, getting a Maine MMJ card was a confusing process. However, the state implemented changes some time ago that made it quicker and easier than ever. Indeed, it is now possible to get approved online in a matter of minutes. Find out everything you need to know about getting a Maine medical marijuana card in this guide.
Also, please note that Maine legalized recreational cannabis in 2016, although it took four years for sales to officially begin in October 2020.
Maine Medical Marijuana Card Laws
The state of Maine is one of the best in the country regarding adult-use cannabis possession limits. It is now legal for an adult aged 21+ to possess up to 2.5 ounces of marijuana. After this point, you can serve up to six months in prison for possessing over 2.5 ounces but less than eight ounces. Serious jail time beckons if caught with over a pound of marijuana. Being convicted of this crime could result in a five-year stretch.
Meanwhile, the sale of any amount of cannabis without a license could result in 12 months in prison. While adults can grow a maximum of three plants, being caught cultivating four or more is a crime punishable by up to a year in prison.
It took four years, but finally, recreational sales began in Maine in October 2020. At this point, you might wonder why you should consider getting legal medical marijuana when the recreational variety is available. After all, Maine medical marijuana laws don't allow for a higher possession limit.
At least, that's what many people think. It is true that MMJ patients can only have up to 2.5 ounces of prepared marijuana. However, they can have up to eight pounds of harvested cannabis. Also, a medical marijuana patient in Maine can grow twice as many mature plants as recreational users. Furthermore, a caregiver can cultivate significantly more plants, as we highlight a little later.
You can use MMJ aged 18+, whereas recreational users must wait another three years. Finally, you can use your Maine MMJ card to purchase cannabis in states with reciprocity programs. Now that you know a few advantages of medical marijuana in Maine, here's your guide to getting the card.
How to Get a Medical Marijuana Card in Maine
Fortunately, there are only two steps involved in applying for an MMJ card in Maine with the right records and certification.
Step 1 – Find a Physician in Maine
In other MMJ programs, you get a valid card from the state itself. This is not the case in Maine. Instead, your physician is entirely responsible for the evaluation and examines your medical records. They also decide whether you are eligible.
You must be aged 18+ and a resident of Maine or a Visiting Qualifying Patient. Out-of-state applicants must have their Registry ID Card from their home state, a copy of their photo ID, certification from their home state, and a copy of the visiting qualifying provider certification obtained in Maine to get MMJ.
Next, your physician creates an account with the Medical Marijuana Certifications Online Services by providing their Access Code and License Number. Finally, they issue a medical marijuana certification. Sometimes, this happens within hours of your initial consultation.
Don't expect every physician in Maine to provide you with certification. Despite the law now allowing recreational cannabis, not every doctor believes it is a good idea. If your PCP is "anti-cannabis," plenty of MMJ doctors in Maine are happy to consult with you.
Once you are deemed a qualified patient, the physician's office will print your "Tamper Proof" MMJ Certificate. At this point, you can legally buy cannabis from one of the state's licensed dispensaries.
Step 2 – Documentation Required for Your Maine MMJ Card
The only things you need to bring to the physician's office for your initial MMJ consultation are:
Proof of Maine residence: Most people use their valid Maine driver's license.
A valid form of payment: This is for the cost of the physician consultation. Most Maine marijuana doctors accept cash and major debit/credit cards. However, many will require payment before the visit.
Copies of your medical records: You need to bring copies of your medical records showing a diagnosis of one of the acceptable qualifying conditions. Otherwise, the MMJ doctor will likely not issue your certification on the same day. Their office will provide you with a Medical Release Form and assist you with obtaining your records from previous doctor's offices. **
**A federal law from 2004 requires all health care providers to issue patients a copy of their medical records within 15 days of a formal request. What if the office states otherwise or refuses to release the documents? In that case, you may notify them (verbally and in writing) that you will report them to the Maine Medical Board. You DO NOT have to provide a reason for a copy of the records. **
Alternatively, you can register with a company like Leafwell to speak to a licensed physician online. You could receive an approval within minutes, followed by the receipt of a Maine MMJ card that you download. The physical card should arrive in 2-3 days.
What Are the Maine Medical Marijuana Costs?
There is no longer any fee for the MMJ card. However, you can expect to pay between $100 and $300 for a physician consultation. If you misplace your card or need a replacement for any reason, it will cost $25. At present, however, Leafwell offers its package for $59.
How to Renew a Medical Card Online in Maine
Your Maine MMJ card lasts for one year from the date it was issued. You (or your caregiver) must contact the issuing physician's office to send for renewal at least 30 days before the card's expiration date.
You must meet with the physician or nurse practitioner again with your medical records to prove your continuing eligibility. Your primary caregiver pays a $10 renewal fee. The annual physician's visit will cost the same as the initial fee.
Fortunately, you don't have to go old-school and book a new consultation in a doctor's office. Thanks to telemedicine, you can get your renewal online. Leafwell provides a full renewal service for $49, including an online consultation with a licensed physician. There is no renewal fee in Maine as long as you do so on time; the cost is for the new consultation.
What Conditions Qualify for a Medical Marijuana Card in Maine?
You must receive a diagnosis for a specific qualifying condition from a licensed Maine medical professional. You must also provide documentation of the diagnosis in your medical records. The list of current qualifying medical conditions includes:
Chronic Pain (which has not responded to conventional therapy for more than six months)
PTSD (post-traumatic stress disorder)
ALS (Lou Gehrig's disease)
Alzheimer's Disease
Cachexia (wasting syndrome)
Cancer
Crohn's Disease
Glaucoma
Hepatitis C (active form)
HIV
Seizure Disorders
Severe Muscle Spasms (including MS)
Severe Nausea
Of course, the only condition open to "interpretation" is chronic pain. As such, there is a danger of patients 'faking' the illness. Maine counters this by implementing a protocol regarding a chronic pain diagnosis. It defines the condition as documented pain that "has not responded to conventional therapy" for more than six months.
It seems that some Maine MMJ doctors are willing to bend the rules a little. At least, they are according to first-hand accounts. Once a doctor verifies a qualifying condition diagnosis, getting an MMJ card in Maine is relatively easy.
Other Information on the Maine Medical Marijuana License Process
The MMJ program in Maine isn't necessarily straightforward. Here is some crucial information for those looking to apply.
How Much Cannabis Can I Buy & Possess?
Depending on physician recommendation, you can purchase up to 2.5 oz of prepared dry cannabis flower every 14 days. You can also possess up to eight pounds of harvested marijuana. Finally, the maximum limit for cannabis concentrate possession is five grams.
How Much Marijuana Can I Grow at Home?
You are allowed to cultivate up to six cannabis plants within your private residence. If you rent, however, consult with your landlord before attempting to grow. Also, caregivers are permitted to cultivate many more plants on a patient's behalf.
Can I Get My Maine Medical Marijuana Card Online?
Yes! Services such as Leafwell make it quick and easy. Indeed, you can get your Maine medical marijuana card without leaving your home. It takes only a few minutes to register online, and you should get to talk to a doctor almost immediately. Should they decide you're eligible for an MMJ card, you immediately receive a PDF copy of your certificate. Then you're free to purchase from a Maine dispensary.
Can I Use a Designated Caregiver?
Yes. A registered caregiver is an individual licensed to grow medical marijuana and provide it to qualified medical patients. There is no longer a limit on how many MMJ patients a caregiver can serve.
All patients must register with the Maine Department of Health and Human Services. Caregivers provide patients with personalized guidance and support. Only individuals aged 21+ with no convictions for a disqualifying drug offense can become a caregiver in Maine.
A licensed Maine caregiver can possess and cultivate marijuana on your behalf. This is as long as they are registered with the state and receive a valid I.D card.
Moreover, unlike many states, Maine allows you to have a second primary caregiver under the following circumstances:
The patient is a qualifying minor (under 18), and the first caregiver is the patient's parent or legal guardian.
An adult patient is incapacitated, and the first caregiver is the patient's health care power of attorney or their legal guardian.
The patient is registered in a nursing facility or hospice.
Primary caregivers can possess a maximum of 2.5 ounces of marijuana. They can also grow up to 30 mature plants (or 500 square feet of plant canopy), 60 immature cannabis plants, and an unlimited number of seedlings.
Caregivers that cultivate have to pay $31 for a criminal background check. It costs $1,231 per annum to grow the maximum number of plants. On the plus side, a caregiver can wholesale 75% of their stock to other caregivers.
What Happens Once I Am Approved for an MMJ Card in Maine?
Your physician will ask how you want to receive your meds. You have three options:
Grow your marijuana
Purchase from a licensed dispensary
Use a designated caregiver
Where Can I Purchase My Cannabis?
Before Maine legalized recreational cannabis, eight medical marijuana dispensaries were serving different parts of the state. However, more than a dozen additional dispensaries were opened by the end of 2020, with over 200 pending applications! Soon, residents of Maine will find it extremely easy to purchase cannabis.
Caregivers in Maine can sell MMJ plants to, and purchase them from, other caregivers. Also, as an MMJ patient, you can donate up to 2.5 ounces to a fellow MMJ patient, as long as they had none before you gifted it to them.
When the program began, only the patient and their primary caregiver were allowed into a dispensary. However, now that recreational cannabis is legal, anyone aged 21+ can enter. Minors can only visit a dispensary with a parent/guardian on their initial intake appointment. Most dispensaries in Maine have a price structure designed to make marijuana affordable for all patients.
Does Maine Have a Reciprocity Program?
Yes. The Maine MMJ program offers reciprocity to out-of-state patients as long as they can produce a valid certification from their home state. They must also have a valid ID from their home state.
Final Thoughts on Getting a Maine Medical Marijuana Card
With recreational sales beginning in late 2020 and a generous 2.5-ounce possession limit, the Maine medical marijuana card program may attract fewer applicants. However, having an MMJ card lets you possess up to eight pounds of harvested cannabis, and your caregiver can cultivate up to 30 plants. Best of all, it is possible to get your card in minutes online for approximately $59.