Overview
Becoming a registered patient in Washington state isn't necessarily a straightforward process. Patients can become MMJ cardholders by proving a qualifying condition or disorder and meeting other criteria. Medical marijuana card seekers in Washington state incur a relatively small fee compared to other locations. Find out more about this state's cannabis legislation.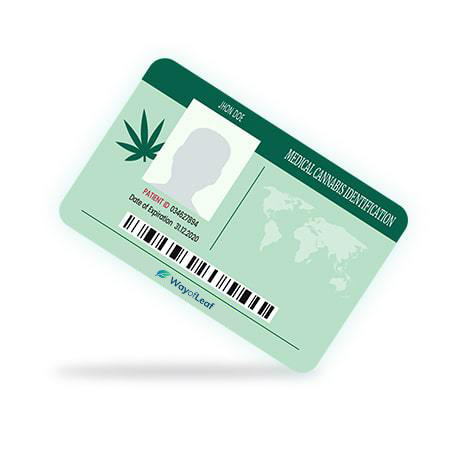 State Program
Approved on
NOVEMBER 3, 1998
Washington state has always been among the frontrunners in marijuana legalization. In November 1998, it followed the lead of California by permitting MMJ via I-692. Voters in the state approved the use of medical cannabis by individuals with certain debilitating or terminal conditions. I-692 also provided 'affirmative defense' against criminal prosecution as long as a qualifying patient had a maximum of a 60-day supply.
The Washington state MMJ program expanded throughout the years, but November 2012 saw a massive moment for cannabis lovers. Voters approved Initiative 502, a measure that legalized recreational marijuana. Now, adults aged 21+ can buy up to an ounce of cannabis in Washington.
The law also allows for the purchase of edibles up to 16 ounces. You can also buy up to 72 ounces of any liquid containing marijuana substances. Marijuana concentrates are legal for adults 21 and over to purchase. However, the maximum you can get is seven grams.
Now that adult-use cannabis is permitted in Washington, why would anyone want an MMJ card? First and foremost, MMJ cardholders can buy a far greater amount of weed per visit. You have greater cultivation rights and a wider selection of products. There is also the possibility of joining a 'grower's collective.' If all of the above sounds good, keep reading to discover how to get a medical marijuana card in Washington state.
How to Get a Medical Marijuana Card in Washington State
Before you begin, please note that only residents of Washington state aged 18+ can apply for an MMJ card. You also need to have one of the qualifying medical conditions, which we outline later. The following are acceptable forms of ID:
Washington State ID
Passport
Out of State ID
Another form of photo ID with proof of residency, such as a utility bill or bank statement.
Now, let's go through the steps required to get an MMJ card in Washington State.
Step 1 – Find a Clinician Willing to Perform a Screening
Unlike most other MMJ programs, Washington allows a wide range of clinicians to write a marijuana medical card evaluation. Aside from a medical doctor (MD), one of the following types of medical professional can help you:
Osteopathic Physician (DO)
Physician Assistant (PA)
Naturopathic Physician
Osteopathic Physician Assistant (DOA)
Advanced Registered Nurse Practitioner (ARNP)
However, despite full legalization being in effect, there are areas of Washington where it is notoriously tough to gain a recommendation.
Step 2 – Attend the Consultation & Get Approved
When you find a willing clinician, make sure you bring your medical records. In many cases, patients must first complete a 'screening' process where they are asked a variety of questions. Only then can they return to the doctor for a full evaluation. You can expect the doctor to ask further questions on why you think MMJ is essential for your condition.
If the clinician is satisfied that you are eligible, they will provide you with a signed Medical Marijuana Authorization Form. If you lose it, contact your practitioner immediately and ask for a replacement.
Step 3 – Schedule an Appointment with a Certified Consultant
Do not mail, fax, or email your form to Washington's Department of Health. Patients seeking an MMJ card should set an appointment with a medically licensed retail store. Each store must have a certified medical marijuana consultant on duty, who has completed a 20-hour training program. They are not medical providers, and can only help with the following:
Entering patient and provider information from the form into an MMJ database.
Creating the MMJ card.
Helping patients choose the right products for their condition.
Providing advice on how to store cannabis products safely away from children and pets.
Showing patients how to use products correctly.
Answering questions about the state's MMJ laws.
After setting the date, the patient must bring in proof of identification and the authorization form.
Once a patient proves identity and produces a valid authorization form, the approved retailer will add the patient to a database. This database includes information from the authorization form and is used to generate the medical marijuana card. The provider will print and laminate the MMJ card. Finally, they return the authorization, identification, and card to the patient. Now you can start buying medical marijuana in Washington state!
Patients should note that being placed onto the database will not protect them from federal prosecution. It also doesn't guarantee job security if an employer is classified as a drug-free organization or workplace.
Landlords are also not obligated to allow cannabis use on their property or inside the residence. It is not illegal for a landlord to refuse to rent to an MMJ patient. Placement into the database is also not for a lifetime. Database placements expire between six months for a minor with a guardian to one year for medical patients aged 18 and older.
What Are the Washington State Medical Marijuana Costs?
In general, you can expect to pay between $50 and $150 for the practitioner appointment. Also, most stores charge a fee of $1-$5 to register patients in the database. Please note that patients aged 18+ are not required to register; it is solely voluntary. However, registration is recommended because it provides a host of benefits, including:
Buying and possessing more cannabis.
An exemption from paying sales tax.
Purchase of higher-THC products.
Permission to grow plants.
Registration in an MMJ collective if desired.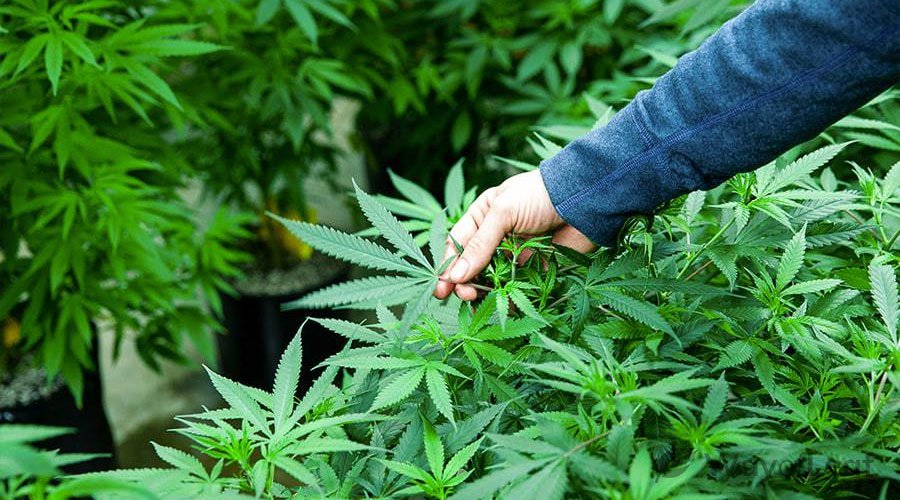 Patients under the age of 18 are required to register.  Those aged 18-20 must register and have an MMJ card when looking to buy cannabis in a medically-endorsed store.
You can renew your MMJ card in Washington by scheduling an appointment with your current practitioner. With your renewed authorization, the next step is to get in touch with a medically-endorsed retail store and book an appointment with a certified consultant.
What Conditions Qualify for a Medical Marijuana Card in Washington State?
A qualifying patient must have one of the following conditions to receive approval:
Cancer
Cachexia
HIV/AIDS
Epilepsy
Multiple sclerosis
Seizure or spasticity disorders
Intractable pain
Glaucoma
Crohn's disease (the disorder must have debilitating symptoms)
Hepatitis C
Anorexia or other wasting diseases
Symptoms following chronic renal failure with hemodialysis
PTSD
Traumatic brain injury
Unfortunately, many mental illness disorders aren't covered as qualifying conditions. Disorders and conditions such as depression and anxiety don't provide eligibility even with a doctor's professional diagnosis. Be aware that you don't have to go to a medical doctor to seek a professional diagnosis. An estimated three-quarters of all MMJ patients in Washington state get their card due to intractable pain.
Other Information on the Washington State Medical Marijuana License Process
Keep reading to learn the answers to several FAQs regarding MMJ in Washington state.
How Much Cannabis Can I Buy & Possess?
The purchase and possession limits for MMJ cardholders in Washington are very generous. You can buy up to three ounces of usable cannabis and 48 ounces of marijuana-infused products in solid form. You can also purchase 21 grams of cannabis concentrate and 216 fluid ounces of cannabis-infused products in liquid form.
Can I Grow Marijuana at Home?
Yes. One of the big advantages of having an MMJ card is home cultivation. You can grow up to six plants for medical use, and hold up to eight ounces of usable weed from those plants. If your physician decides you need more to treat your condition, you can grow up to 15 plants and possess 16 ounces of weed from them.
What Is a Grower's Cooperative?
It is a group of MMJ patients who are allowed to pool resources and grow even more cannabis. Each cooperative can have four patients, and each individual can grow a maximum of 15 plants. Therefore, the maximum number of plants in a communal garden is 60. Only individuals aged 21+ can join this group. Here are other rules relating to the cooperative:
Members can only remain in one cooperative at a time.
It must be located at a member's house, enclosed by an eight-foot fence, and difficult to see or smell if growing outdoors.
It must not operate within a mile of a cannabis retailer.
It must not operate within 1,000 feet of certain facilities, including playgrounds and schools.
All on-site growth requires a permit. There may be restrictions against co-operative and joint gardens depending on the county. Growers must check local laws and legislation.
What Is a Designated Provider?
Also known as a caregiver, this is an individual aged 21+ who acts on behalf of a qualified MMJ patient. In Washington state, patients are allowed to choose such an individual to purchase cannabis products or grow plants. A caregiver is only allowed to help one patient at a time. Patients aged 17 or younger legally require a parent or legal guardian to act as a designated provider. The MMJ card is only valid for six months if you are a minor.
How Do I Remove Myself from the Database?
In some cases, a qualifying patient wants to get removed from the database. Situations arise where the health and condition of the patient improves, or it becomes a matter of preference. In either case, the patient may revoke his/her status as a medical marijuana patient. Complete a revocation request form and mail it to the address stated on the document. This action also revokes your caregiver's status.
Does Washington State Have a Reciprocity Agreement in Place?
No. MMJ patients from other states are not allowed to purchase cannabis using their card. You need to go through the same process as residents of Washington. Until then, you can buy up to an ounce recreationally if aged 21+.
Where Can I Find a Medical Marijuana Store?
The Department of Health has a list of medically-endorsed retail stores you can choose from.
What Is Compassionate Care Renewal?
Your doctor may indicate that you are eligible for compassionate care renewal if they believe an in-person visit would cause you hardship. It enables you to have your authorization renewed via telemedicine.
If you found this guide useful, share it with others seeking an MMJ card in Washington state.