Overview
Washington, D.C. residents may qualify for a medical marijuana card. Give our guide a read and find out if you are eligible. Patients must meet certain criteria and conditions.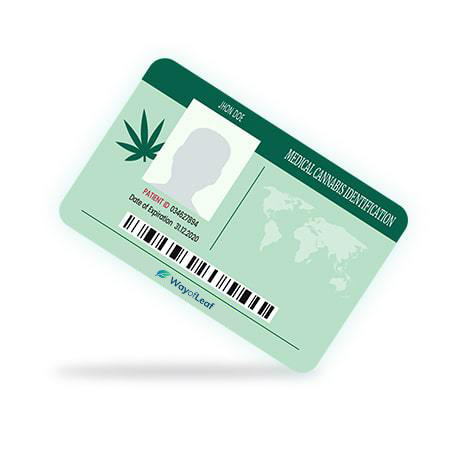 State Program
Approved on
JANUARY 1, 2011
Washington, D.C., was one of the first places in America to regulate the sale of cannabis. In 1906, Congress introduced an act to regulate the sale of 'poisons' in the District of Columbia. Specific medicines, including marijuana, became limited to licensed pharmacists, and you could only receive it via prescription.
Thanks to Initiative 59 in 1998, D.C. was one of the first locations in the United States to legalize medical marijuana. Alas, the passing of the Barr Amendment stopped the District from using its money to support the new program. It wasn't until 2009 that the Amendment was overturned.
The District's Council passed a bill legalizing medical weed in May 2010, so it was technically legal from the beginning of 2011. In 2013, the first medical marijuana customer in D.C. purchased cannabis from a licensed dispensary.
A January 2014 poll in The Washington Post found that up to 80% of the city's residents supported either the legalization or decriminalization of medical marijuana. Initiative 71 legalized recreational cannabis as almost 65% of voters said 'yes' in November 2014.
Even so, over 400 people were arrested for public consumption of weed in D.C. in 2016. Meanwhile, arrests for distribution exceeded 200 in the same year. Why? Because the commercial, recreational sale of the herb remains technically illegal!
We'll discuss the legal minefield a little later. What you should know is that SB 5052, passed in 2015, established official state regulations for the production, possession, sale, and use of MMJ. Now, let's check out how you can get an MMJ card in Washington, D.C.
How to Get a Medical Marijuana Card in Washington, D.C.
While recreational marijuana is technically legal in the District, there are several advantages of attaining an MMJ card. Primarily, you have an element of legal protection from overzealous law enforcement, and you can buy from a licensed dispensary. Also, you can use medical marijuana when you turn 18. Recreational cannabis is only available to those aged 21+. There are other benefits that you will discover in the final section.
In general, you can expect the entire MMJ application process to take up to six weeks from start to finish.
Step 1 – Book an Appointment with a Licensed Physician
There are several options in DC. Firms such as Capital City Care and the Metropolitan Wellness Center (MWC) help get you in touch with doctors they have a relationship with. For instance, MWC gives you the names and addresses of five 'marijuana-friendly' physicians, and claim these doctors' appointments cost 50% less than average.
There are also companies such as Veriheal who enable you to consult a doctor online. With this type of appointment, it takes around 15 minutes for the doctor to evaluate your ailments and answer any queries you have about cannabis treatment. If you opt for an online consultation, make sure you have your medical records ready for uploading.
In both instances, the physician will ask questions and try to ascertain whether cannabis is a viable medical treatment for your condition. We will discuss the 'qualifying medical conditions' a little later on. Incidentally, you are supposed to have a 'bona fide' relationship with the doctor.
In D.C., the following types of medical professional can provide you with the written recommendation:
Nurse practitioner
Dentist
Naturopathic physician
Physician assistant
Physician (MD, DO)
Step 2 – Complete & Submit Your Application
If the physician approves you as a medical marijuana patient, you will receive a Physician Recommendation Number. Keep this number safe because you need it to register with the District's Department of Health when completing your Patient Application Form. Aside from the electronic number, you need:
A federal or D.C. government-issued photo ID, or one issued by another state government. A valid D.C. driver's license is usable as proof of residency. You can also use a passport.
Overall, you need two types of proof of residency. Please note, these two documents can't be of the same kind. For instance, you can't have a cable bill and a utility bill.
Your Social Security Number.
Please note that the forms you must complete are different depending on the source of your recommendation. For example, the documents you get after receiving approval from a doctor are different than if you received the recommendation from a dentist.
If you run into difficulties with the application form, ask a local dispensary for help. Make sure you send your application as soon as possible. The DOH doesn't accept written recommendations made more than 90 days before the date of application.
You also have the option of submitting a paper application. Send it to the following address:
899 North Capitol Street
NE 2nd Floor Washington, DC 20002
Attn: Medical Marijuana Program
Step 3 – Wait!
After you have registered with the DOH and submitted your form, you have to wait. According to the Department, applications are processed within 30 business days. The processing time is increased if you submit an incomplete form.
Once you receive your MMJ card in the mail, you can legally purchase cannabis from any licensed dispensary in D.C. Applications are reviewed in order of receipt on a 'first come, first served' basis.
What Are the Washington, D.C. Medical Marijuana Costs?
It costs $100 to apply for the MMJ card in Washington, D.C. However, you could benefit from a reduced fee of $25 if you can supply proof of the following:
That you are a current Medicaid or DC Alliance recipient.
OR
That your gross income, including rent payments, alimony, child support payments, and any other income received regularly, is at or below 200% of the federal poverty level.
You will also pay approximately $100 for the physician's consultation. The card is valid for a year. Once it is time to renew, you must go through the entire process once again. This includes the $100 application fee and the cost of the recommendation. You should start the renewal process at least 60 days before your card expires.
Incidentally, there are three methods of paying the DOH. You can physically enter the D.C. DOH and pay by debit or credit card. Alternatively, print out the confirmation email and get a money order made payable to the DC Treasurer. Finally, you can pay online once you receive a payment link. This option is available to online applicants only.
What Conditions Qualify for a Medical Marijuana Card in Washington, D.C.?
You must be 21+ years of age and a resident of D.C. before you receive approval. The list of qualifying conditions includes:
HIV/AIDS
Severe/persistent muscle spasms such as those in diseases like multiple sclerosis
A chronic condition that can't be treated by 'ordinary' medical measures
Any situation where medical marijuana treatment is possibly beneficial
You may also qualify if you undergo medical treatment such as radiotherapy or chemotherapy
In reality, there is an extensive range of qualifying conditions. The Medical Marijuana Expansion Emergency Amendment Act of 2014 made things a little clearer. It states that patients could receive MMJ for "any condition for which treatment with medical marijuana would be beneficial, as determined by the patient's physician."
Other Information on the Washington, D.C. Medical Marijuana License Process
Hopefully, you will find it relatively easy to get your medical marijuana card in Washington, D.C. However, some prospective patients may need further clarification, so we have answered a few FAQs below.
How Much Cannabis Can I Buy & Possess?
MMJ patients can purchase up to four ounces of cannabis every 30 days. You are allowed to buy marijuana flower, edibles, concentrates, seeds, seedlings, and transdermal products. In contrast, recreational users can only possess a maximum of two ounces.
How Much Marijuana Can I Grow at Home?
You are also allowed to grow up to six plants, although you can only have three 'mature' plants at home at any given time. No single residence can have more than 12 plants, including six mature ones, regardless of how many adults live there.
Where Can I Use My Marijuana?
You can only use your cannabis in a private residence. If you use it in a public place, you WILL get arrested! When using weed in D.C., be VERY careful where you are. The federal government controls 29 % of the region's landmass. The feds strictly enforce cannabis prohibition on their property. This includes Military Land, National Parks, places such as Rock Creek Park, and the National Mall. Those found in possession of cannabis in a federal place face severe penalties. Having an MMJ card doesn't save you in this instance.
Also, bars and restaurants are shut down if violations of the marijuana law occur on their property.
Where Can I Buy Marijuana?
Here is a list of the licensed medical dispensaries in D.C.:
Takoma Wellness
DC Holistic Wellness Center
National Holistic Healing Center
Herbal Alternatives
Metropolitan Wellness
Capital City
Anacostia Organics
The strange nature of the District's laws means you can't purchase cannabis in the 'traditional' sense recreationally. It is illegal to buy weed directly from a store. Instead, you purchase another item, like a t-shirt or bumper sticker. Then, you receive cannabis that is 'donated' by the vendor rather than being sold.
One benefit of being an MMJ patient is that you can go to the dispensaries listed above and buy marijuana more straightforwardly.
Can I Get Marijuana if I Am Not a D.C. Resident?
Yes! D.C. has a broad reciprocity agreement, which allows patients from 27 other states to purchase marijuana in the nation's capital. There are also four more states 'under review' for addition at a later date.
How Do I Register as a Caregiver?
If you need assistance using or obtaining medical marijuana, you can designate a caregiver. Make sure they are at least 18 years old. They can only provide care for one patient and purchase cannabis from one selected dispensary. The process involves:
Completing the Caregiver Application Form
Passing a Criminal Background Check
Providing two different proofs of D.C. residency
Payment of $100
Although cannabis is recreationally legal in the District of Columbia, it is not permissible to buy or sell! Instead, you need to participate in the absurd 'gifting' economy. You don't have to worry about this issue if you have an MMJ card, and you can buy up to four ounces. Just make sure you don't use it in public or anywhere near federal property!
Published on:
30 Sep, 2019