Overview
Tennessee's medical marijuana program initially consisted of a system that allowed epilepsy patients to use CBD oil with a THC content of up to 0.9%. A legislative change in 2021 increased the number of qualifying conditions. Learn how you can qualify for a medical card below.
State Program
Approved on
May 5, 2015
CONSULTATION FEE RANGE
MMJ PURCHASING LIMITS
HOME CULTIVATION?
MINIMUM AGE LIMIT
Many states throughout the US are legalizing marijuana in some form or another. In particular, medical marijuana is becoming increasingly common as policymakers recognize the dizzying array of benefits offered by this plant.
Most states have extensive lists of qualifying conditions, though it's true that some are more "lenient" than others. In states like California, for example, it's rumored that patients can get MMJ for something as routine as a headache!
In other states, there is no medical marijuana program at all. In Tennessee, the MMJ situation is quite different from other U.S. regions, making things complicated for potential TN patients. All that's available right now is CBD oil with a small amount of THC.
There has been no success regarding marijuana policy reform in the state, even though 81% of Tennessee voters favor some form of legalization.
This guide outlines what is required to access the existing low-THC oil program. If you're hoping to get a TN medical card and access MMJ, you're in for a major disappointment.
Tennessee Medical Marijuana Laws
Tennessee has yet to decriminalize the possession of small amounts of marijuana. Therefore, if you're caught with any amount, you could spend up to a year in prison. The sale of half an ounce or more is a felony, with a possible jail term of six years the penalty.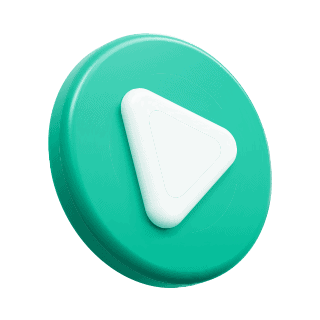 Skip the Lines for Your Tennessee Medical Cannabis Card Approval
Looking for the fastest way to see an MMJ doctor and get approved for a medical card in Tennessee? Visit the link below, type in your name and email, and you'll immediately be connected with a doctor that can help fast-track your approval process:

Growing marijuana is also a felony; with six years imprisonment the possible penalty for cultivating a single plant. Unfortunately, Tennessee doesn't have a medical marijuana program, and all attempts to implement one have faced severe opposition.
How to Get a Medical Marijuana Card in Tennessee
Many Tennessee residents go online and search the phrase "Tennessee medical marijuana program." However, the program isn't a medical marijuana program at all. Rather, it's a limited program that allows for legal access to CBD/low-THC oil for people with certain qualifying conditions.
For TN patients that qualify for the program, here are the steps one must take to access legal CBD oil products.
Step 1 – Get in Touch with a TN Healthcare Provider
You must locate a physician willing to recommend CBD oil to you. Remember, you should only inquire if you have one of the qualifying conditions. Many states have a directory of cannabis doctors, but Tennessee does not. If you're at a loss, ask your GP.
Step 2 – Schedule a Consultation
The hardest part is taking the plunge and starting a conversation. Come to the appointment prepared with some research on THC for your specific condition. Also, you must be willing to ask and answer questions on the subject.
If the doctor agrees that low-THC CBD oil could be beneficial to you or your loved one, you may be able to proceed with getting a recommendation.
Step 3 – Visit a Dispensary
Now comes the tricky part; finding the low-THC products. You will have to obtain your meds from outside the state.
However, states that sell CBD oil with this specific THC level are few and far between. You will either find hemp-based products with less than 0.3% THC (these are available almost everywhere) or products with more than 0.9% THC. Hitting that sweet spot can prove incredibly difficult.
Current legislation and purchasing options make the Tennessee medical cannabis program largely pointless.
There's also another problem. Transporting CBD oil with more than 0.3% THC between state lines is federally illegal since such products are classified as marijuana. As a result, you risk legal intervention if attempting to do so.
As you can see, purchasing CBD oil with 0.9% THC is incredibly difficult. Current legislation makes the whole thing pretty pointless, preventing patients from accessing the products that their doctors recommend.
Who Can Apply for a Tennessee Medical Marijuana Card?
You can apply for a medical marijuana "card" in TN if you have one of the qualifying conditions and are a state resident. You must also have a letter from a doctor licensed to practice in Tennessee outlining the condition. The physician's letter must say that conventional treatments have proven ineffective.
This letter is only valid for six months from when the doctor signs it.
Cost of MMJ Card in TN
As of yet, there are no established costs for getting a medical marijuana card in TN. There is, of course, the cost of the doctor's appointment, which usually ranges from $150 to $200. However, there is no firmly set out fee for the CBD oil recommendation.
Tennessee Medical Marijuana Card Qualifying Conditions
For a long time, the only condition that qualified for the low-THC CBD rule was epilepsy. More accurately, the bill allowed those with a seizure disorder called Dravet Syndrome to use CBD oil.
However, on May 27, 2021, there was a change to the existing law. Now, there are several TN medical marijuana card qualifying conditions:
HIV/AIDS
Cancer (if diagnosed as end-stage or the treatment leads to adverse effects such as pain, wasting illness, or nausea and vomiting)
Inflammatory bowel disease
Alzheimer's disease
ALS
MS
Parkinson's disease
Sickle cell disease
How Long Does It Take to Get a Medical Marijuana Card in TN?
There is no state program and no MMJ card. Therefore, you can theoretically buy your oil as soon as you get the doctor's recommendation.
How to Renew My Tennessee Medical Card?
Your doctor's recommendation lasts for six months. The renewal process involves seeing your physician again and getting another certification.
Other Information on the TN Medical Marijuana License Process
There is plenty of confusion surrounding the Tennessee low-THC oil program. Below, we offer answers to FAQs that hopefully clarify a few things.
What Types of Cannabis Can I Purchase in TN?
It is only possible to purchase cannabis oil with a maximum THC content of 0.9%.
How to Get a Medical Marijuana Card in TN Online
There is no method of applying online as there is no specific government website set up to process applications.
Can I Register My Child for Medical Marijuana in TN?
Yes. Minors may be able to access the low-THC CBD oil if a doctor recommends it. The application process is the same as for an adult. However, the minor's parent/guardian must oversee the process.
Where Can I Purchase MMJ in Tennessee?
You must purchase CBD oil from outside Tennessee for it to contain more than 0.3% THC. This, as we outlined above, can be next to impossible. Following current federal guidelines, however, hemp-derived CBD products containing 0.3% THC or less are widely available — even for online orders and shipment to TN.
Hemp-derived CBD products can also be purchased in Tennessee from health stores, vape shops, and some grocery stores. You will not need a doctor's recommendation to purchase these products.
In July 2022, the first legal "cannabis bar" and restaurant in Tennessee opened in Germantown in Nashville. Buds & Brews sells cannabis-infused Beverage Coolers and sauces containing up to 5mg of THC. Only people aged 21+ can avail of these products. The company is allowed to do this because the THC comes from hemp. Furthermore, as sauces, liquids, and condiments are more dense than extracts and flower, the company can deliver more THC and remain below the 0.3% threshold. 
The good news is that you don't need to be part of the MMJ program to enjoy what Buds & Brews has to offer.
How Much Cannabis Can I Buy & Possess?
Since marijuana is illegal in Tennessee, possession is a misdemeanor charge, at the least. Some localities, however (like Nashville), have decriminalized cannabis possession below a certain threshold. As for medical patients, no limit has been set on the amount of low-THC CBD oil they can possess at any time.
Can You Grow Marijuana in Tennessee with a Medical Marijuana Card?
No. It is illegal to grow marijuana in the state. However, the Tennessee Department of Agriculture runs an excellent hemp cultivation program that allows farmers to grow the crop. Standard regulations apply, so you must have a growing license. (There is a separate license available for processors and transporters).
Where Can I Use My MMJ?
You can only use your low-THC oil in a private residence or the Buds & Brews restaurant.
Can I Take My MMJ to a Different State?
No. Some states allow visitors to continue using MMJ or to access the MMJ program while visiting. Tennessee has no such permissions in place. As a result, visiting MMJ patients will have to go without marijuana.
What Are the Caregiver Rules?
A caregiver usually buys and administers medical marijuana on behalf of a patient. Nothing specific exists in the Tennessee guidelines about caregivers. However, considering that minors can use CBD oil if it is recommended, it's likely that a caregiver would be necessary. It's unclear whether adults are allowed a caregiver in Tennessee.
When Did Medical Marijuana in Tennessee Become Legal?
Unfortunately, MMJ remains illegal in Tennessee. The only law that permits anything other than standard CBD oil is a program that offers a slightly higher THC level.
In 2015, TN Governor Bill Haslam signed Senate Bill 280, the first-ever medical marijuana law in the Volunteer State. However, contrary to many other states, Tennessee made no provisions for patients to access raw cannabis, or even cannabis oils, edibles, or other products.
This restrictive law stated that patients with qualifying conditions could use CBD oil. When the law passed, CBD was a federally controlled substance, so in a way, it made sense. However, even with the passage of SB280, Tennessee was largely conservative regarding allowing full-blown marijuana use for medical patients.
In 2016, House Bill 2144 tweaked the existing SB 280 law. It allowed patients to use and possess CBD oils containing up to 0.9% THC, though they need "a legal order or recommendation" (from a physician).
While HB 2144 undoubtedly improved upon the original Senate bill, Tennessee's standing medical marijuana program is still very sheltered compared to other states with active MMJ programs. The new legislation, which increased the number of qualifying conditions, increased access to low-THC oil in the state. However, with hardly anywhere to buy it and the high cost associated with regular consultations, it isn't worth the effort for many people.
An attempt to legalize MMJ to treat severe medical conditions died in the state senate in March 2021. Further efforts to legalize marijuana via the state legislature stalled in 2022. In 2023, a Tennessee Senate committee rejected a Republican-sponsored medical marijuana bill. The strong political opposition to medical cannabis in Tennessee means that the state will likely be among the last to permit the substance.
How to Get a Medical Marijuana Card in Nashville & Memphis
Although you can't get medical marijuana in the state's largest cities, residents of Nashville and Memphis almost benefitted from more lenient weed laws than the rest of the state. In 2016, both cities decriminalized the possession of marijuana. However, within seven months, a repeal was signed into state law, preventing local governments from creating their own rules surrounding drugs.
Nonetheless, Nashville persisted, and in July 2020, the city partially decriminalized marijuana possession. The district attorney dropped all possession charges when the amount in question was under 14 grams.
MMJ Card for Veterans in TN
Veterans in Tennessee don't receive special treatment and are liable to be prosecuted if found with marijuana.
Final Thoughts on Getting a Tennessee Medical Marijuana Card
Ultimately, there is no medical marijuana program or card in Tennessee. Residents can only access oil with a maximum THC content of 0.9% if they have one of a small number of qualifying conditions. The process involves scheduling a doctor's consultation and receiving certification.
Even if you receive the physician's approval, there are hardly any places in TN where you can buy products with more than 0.3% THC but less than 0.9%. However, it is possible to purchase delta 8 THC in Tennessee at present legally.
Therefore, relatively few people in Tennessee are interested in jumping through hoops and paying a doctor's fee every six months for a product that's slightly different from standard CBD oil.
A nine-member commission has been set up to study federal and state laws regarding MMJ. The aim is to eventually set up an MMJ program if the federal government reclassifies marijuana. However, it seems unlikely that weed will be moved from Schedule I classification anytime soon. Therefore, Tennessee residents may have to wait some time to benefit from medical marijuana.