Overview
If you're wondering how to get a medical marijuana card in Massachusetts, take a look at our guide. We detail the requirements, criteria, and steps you can take. If you're a patient suffering from a chronic or debilitating illness, an MMJ card may work for you.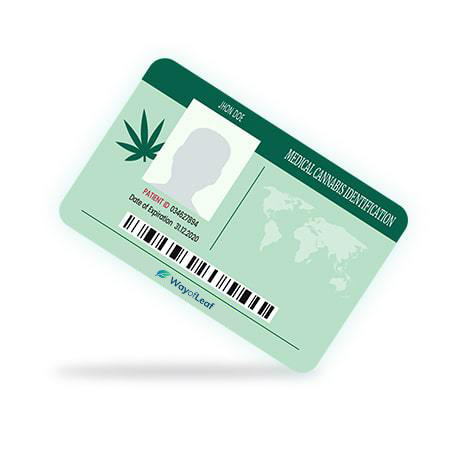 State Program
Approved on
JANUARY 1, 2013
In November 2008, Massachusetts decriminalized possession of small amounts of marijuana. Four years later, 63% of the state's voters approved Question 3 and legalized medicinal marijuana, and the law came into effect in January 2013.
Three years later, and Massachusetts has legalized recreational marijuana via Question 4. It took a while to get things in order, but the state began adult-use sales in November 2018. Even so, Massachusetts MMJ patients still receive benefits such as lower taxes and guaranteed access to at least 35% of the state's medical cannabis supply. They also get higher THC limits and a broader range of products.
Therefore, it is worth getting a Massachusetts medical marijuana card, and we show you how to in this guide. We also briefly look into how MA is faring regarding recreational sales.
How to Get a Medical Marijuana Card in MA
Before you proceed, please note that all applicants must be residents of Massachusetts, at least 18 years of age, and suffer from a debilitating medical condition. We outline the list of qualifying conditions a little later on. You will need to provide documentation such as a utility bill or a loan/mortgage/lease dated within the previous six months.
Now, let's find out how to get a medical cannabis card in Massachusetts.

Receive a Doctor's Recommendation
Once you have established your basic eligibility, it is time to book an appointment with a licensed physician within the state. We recommend bringing your medical records with you.
During the meeting, the doctor will ask a few questions about your medical history, and together, you discuss whether marijuana is suitable for your condition. If the doctor is satisfied that cannabis is potentially useful, they will provide you with certification, enabling you to get medical marijuana in MA.
Please note that the doctor you use must hold a full license, have no prescribing restrictions, and have a Massachusetts-controlled substance registration. Also, they must have at least one established practice within the state.
Using popular resources like Medwell Health and Canna Care Docs can help hopeful MMJ patients find a licensed physician.
You can also get a certification from a licensed nurse practitioner with the same qualifications. If you hope to find a 'marijuana-friendly' physician, look for popular groups like Medwell Health and Canna Care Docs.
State law requires you to have a 'bona fide' physician-patient relationship. After you receive certification, you also get a PIN from the state. Please keep it safe because it is an essential part of the registration process.
Register for the Massachusetts Medical Marijuana Program
The fastest method of registration is via the official Massachusetts medical marijuana program website. However, if you can't register online, you can request a lengthy paper registration process by calling (833) 869-6820. Once you become a patient, register with the program's virtual gateway.
Before registration, make sure you have the following:
Access to a device that can upload documents.
A valid form of ID such as a state driver's license, state ID card, U.S. military ID, or a U.S. passport. For the latter two options, you must also produce another document proving your residency in Massachusetts.
A photo of yourself taken within the last six months; in color.
A form of payment or proof of financial hardship.
The PIN provided by the state.
The application form is reasonably straightforward once you have all the necessary information.
Navigating the Virtual Gateway for MMJ
In January 2020, the state's Cannabis Control Commission's Medical Use of Marijuana Program Online System migrated from its MMJ virtual gateway to the Massachusetts Cannabis Industry Portal. This decision was taken to ensure users benefit from a more user-friendly service with fewer interruptions.
It was considered necessary because the number of people accessing the gateway now exceeds one million. It helps the Cannabis Control Commission provide the Massachusetts MMJ online system. However, the gateway is also used for other services like the Children's Behavioral Health Initiative and a Medicaid Provider Portal.
Applying through the online system is by far the most efficient way to become a Massachusetts MMJ patient. As well as making it easier to register, the gateway provides all the information you need about the program.
During the registration process, you will receive an email from the Virtual Gateway. This email contains a link that you need to click to complete the process. Make sure you monitor your account because the link can expire just seven days after you receive it. Also, it is only valid the first time you click on it.
If you need to change any information on the MMJ Online System, please do so within five business days of the change. All applications are reviewed in order of date received. The program mails your Plastic ID card 7-10 days after your application receives approval.
The Cannabis Control Commission also has a program called Initial Access that enables you to visit a medical marijuana dispensary as soon as you receive approval. Rather than waiting for the plastic ID card, you can print a temporary one directly from your computer. It is valid for 14 days and enables you to buy a maximum of 2.5 ounces of medical-use cannabis.
How Much Is a Medical Marijuana Card in Massachusetts?
At one time, getting a medical marijuana card in MA required you to pay $50. However, the Massachusetts medical marijuana program no longer charges a fee. It is one of the few MMJ systems in America that is free.
However, you still have to pay for a doctor's consultation, and the price varies significantly. In general, you can expect to pay between $150 and $200, although some clinics offer discounts for seniors and veterans. There is no longer a fee to complete the patient registration form via the Cannabis Control Commission.
You have to renew your registration annually, which means the extra cost of a doctor's consultation. If you lose your card, it costs $10 to replace it. You can apply for a waiver of this fee if you can prove it poses a Verified Financial Hardship.
What Conditions Qualify for a Massachusetts Medical Marijuana Card?
The list of qualifying conditions includes, but is not necessarily limited to:
Cancer
Hepatitis C
ALS
HIV/AIDS
Parkinson's disease
Glaucoma
Other conditions of a debilitating nature may receive approval if the patient's healthcare provider determines them as such in writing. Such conditions can include PTSD, chronic pain of at least six months, and chronic muscle spasms.
Before we provide further information on the Massachusetts MMJ program, let's learn a little more about adult-use marijuana in the state.
Massachusetts Recreational Sales
It has been possible to buy recreational weed in Massachusetts since November 2018, two years after the substance was fully legalized. Even visitors to the state can purchase up to an ounce of cannabis and five grams of concentrate if they're aged 21+ and have a valid photo ID.
By April 2021, recreational sales in MA reached $1.45 billion. The figure exceeded the billion-dollar mark by October 2020, less than two years after adult-use sales began in the state! It is estimated that Massachusetts earned $200 million in taxes from that first $1 billion of sales.
Although it is great news for Massachusetts residents and visitors, please remember that you can't use the substance in public. Also, if you rent your accommodation, it is important to note that your landlord can ban marijuana use in the lease agreement. The possession limit is one ounce, and you can give that amount to another adult as a 'gift.'
As a Massachusetts MMJ patient, you benefit from lower-cost cannabis, a greater range of products, and higher purchasing and possession limits. Let's find out more about medical marijuana in MA below.
Other Information on the Massachusetts Medical Marijuana Process
As is the case with every MMJ program, prospective patients have a lot of questions. We try our best to answer as many as possible below.
How Much Cannabis Can I Buy & Possess?
In Massachusetts, MMJ patients can purchase and possess up to a 60-day supply as prescribed by their physician. The maximum amount is 10 ounces. In contrast, recreational users are limited to an ounce of flower or five grams of concentrate.
Please note that you have access to the 10 ounces on a rolling basis across a 60-day schedule. If you buy all 10 ounces at once, you must wait 60 days to buy again. Incidentally, one gram of concentrate is the equivalent of 5.3 grams of flower.
In the more likely event that you wish to spread your purchases out, please note that each one has a 60-day waiting period. While you can continue buying until you reach the 10-ounce limit during the 60-day timeline, your 'balance' goes up or down.
For instance, if your first purchase is three ounces on March 1, you can buy a maximum of seven ounces until April 29, which is the last day of your 'waiting period.' If you happen to buy five more ounces on March 24, for example, you can now buy only two ounces until April 29. Moreover, you can only buy five more ounces until May 23, which is the last day of your 'new' waiting period. We hope this makes sense!
Both MMJ patients and recreational users can store up to 10 ounces of cannabis at home.
Does My MMJ Card Allow Me to Cultivate Cannabis at Home?
Yes, but you are only allowed to cultivate marijuana inside your primary residence. In other words, you can't store it in an outbuilding or a shed.
Legally, you are allowed to 'give away' up to one ounce from your harvest. This makes it illegal to sell marijuana for a profit without a commercial license. Individuals aged 21+ can grow up to six plants, while a household with 2+ adults can grow a maximum of 12 plants.
Where Can I Use My Marijuana?
In Massachusetts, you can only use your cannabis in a private residence. Your MMJ card won't save you from legal trouble if you are caught using it in public. Public consumption of cannabis or smoking it in areas where tobacco smoking is forbidden could result in a fine of $100.
Also, your landlord is legally allowed to prevent the use of weed in their property, regardless of whether you are an MMJ patient or not. Check your lease thoroughly before signing.
Can I Assign a Caregiver?
Yes. Massachusetts MMJ patients can choose a personal caregiver to help with their medical use of cannabis. After your registration is approved, you can name a maximum of two caregivers who do NOT have another assigned patent. There is an exception to this rule if your caregiver is a member of your immediate family. Caregivers must be aged 21+.
Caregivers can register with the Medical Use of Marijuana Program using the PIN provided.
Log in to the Virtual Gateway and choose the 'Medical Use of Marijuana System' option to select a personal caregiver. Click on 'My Caregivers' and choose the 'Generate PIN' option to create a PIN for your caregiver. Give them the PIN and tell them to register with the Medical Use of Marijuana Program.
Once they register with the program, they will receive an email notification that confirms their registration. Next, you log into the MMJ Online System and choose 'My Caregivers' at the top of the screen. You have to verify that the individual in question is your caregiver. Select 'Yes, I validate that this is my Personal Caregiver.' It is also necessary to indicate whether they are an immediate family member.
Does Massachusetts Have a Reciprocity Agreement?
Technically, the answer is 'no' because MA doesn't recognize out-of-state MMJ cards. However, it does offer reciprocity regarding the possession of medical marijuana within the state, up to a maximum of one ounce. Massachusetts also permits recreational sales to anyone aged 21+.
Where Can I Purchase MMJ in Massachusetts?
Take your pick! There are well over 300 MMJ and recreational dispensaries in MA. Remember to bring your card to benefit from higher purchasing limits.
Final Thoughts on Getting a Massachusetts Medical Marijuana Card
Although recreational cannabis sales are legal in Massachusetts, applying for an MMJ card still offers advantages. You benefit from lower-priced products and can purchase a greater quantity of higher-potency items. MA also has one of the highest possession limits of any medical marijuana program in the United States. If you're interested in getting your MMJ card in Massachusetts, apply today.
Published on:
2 Oct, 2019