Overview
If you're wondering how to get a medical marijuana card in Massachusetts, take a look at our guide. We detail the requirements, criteria and steps you can take. If you're a patient suffering from a chronic or debilitating illness, an MMJ card may work for you.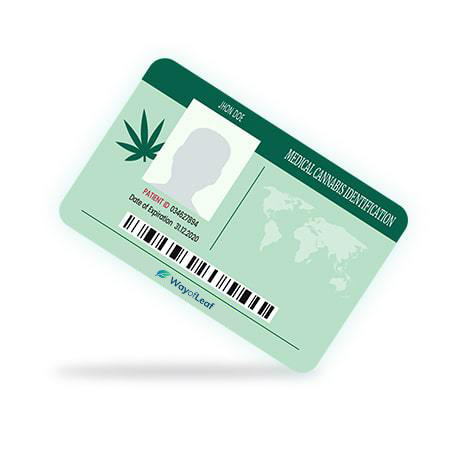 State Program
Approved on
January 1, 2013
Massachusetts had the dubious honor of becoming the first American state to restrict marijuana on a state level. Officially, it issued a requirement for a prescription for the sale of Indian hemp in 1911, although some sources claim it was in 1914. If the latter date were correct, Massachusetts would fall behind Maine, Wyoming, California, and Indiana, who all banned weed in 1913.
The state and its citizens entered the 21st century with a different attitude towards cannabis. In November 2008, Massachusetts decriminalized possession of small amounts of the herb. Four years later, 63% of the state's voters approved Question 3 and legalized medicinal marijuana, and the law came into effect in January 2013.
In November 2016, state voters passed Question 4. As a result, recreational marijuana was legal in Massachusetts. Provisions for cultivation and home use were made quickly although the sale of recreational cannabis didn't take effect until July 2017. However, the state didn't issue any recreational licenses until June 2018. The first recreational stores opened in November 2018 in Leicester and Northampton.
However, it is still worth registering as a medical marijuana patient in Massachusetts. You pay less for your weed due to lower taxes and have weed delivered to your door. In some states, the boom in recreational sales has caused problems for the MMJ program regarding supply. In Massachusetts, at least 35% of all medical-grade marijuana is reserved for medical patients, no matter what.
MMJ cardholders benefit from a broader range of products and higher THC limits. For example, the state doesn't allow recreational edibles to contain more than 5mg of THC. There is no such limit for medical marijuana patients. If all of the above sounds good, let's find out how you can get an MMJ card in Massachusetts.
Here Is the Definitive Guide on How to Get a Medical Marijuana Card in Massachusetts
Before you proceed, please note that all applicants must be residents of Massachusetts, at least 18 years of age, and suffer from a debilitating medical condition. We outline the list of qualifying conditions a little later on. Below are a few document options to help you prove state residency:
A lease, loan, or mortgage dated within the previous six months.
A professional license issued within the state of Massachusetts.
A car insurance bill or policy from the last 60 days.
An excise tax or property tax bill.
A current Massachusetts Motor Vehicle Registration.
A utility bill from the last 60 days.
A tuition bill from the last 60 days.
First Class Mail from a State or Federal Agency from the last 60 days.
A United States Marriage Certificate from the last six months.
Step 1 – Receive a Doctor's Recommendation
Once you have established your basic eligibility, it is time to book an appointment with a licensed physician within the state. We recommend bringing your medical records with you. During the meeting, the doctor will ask a few questions about your medical history, and together, you discuss whether marijuana is a suitable treatment for your condition. If the doctor is satisfied that cannabis is potentially useful, he/she will provide you with MMJ certification.
Please note that the doctor you use must hold a full license, with no prescribing restrictions, and have a Massachusetts Controlled Substance Registration. Also, they must have at least one established practice within the state. You can also get a certification from a licensed nurse practitioner with the same qualifications. If you are hoping to find a 'marijuana-friendly' physician, look for popular groups such as Medwell health and Canna Care Docs.
State law requires you to have a 'bona fide' physician-patient relationship. After you receive certification, you also get a PIN from the state. Keep it safe because it is an essential part of the registration process.
Step 2 – Register for the Massachusetts Medical Marijuana Program
The fastest method of registration is via the official Massachusetts medical marijuana program website. The MMJ Online System significantly speeds up the process. However, if you can't register online, you can request a lengthy paper registration process by calling (833) 869-6820. Once you become a patient, register with the program's virtual gateway.
Before registration, make sure you have the following:
Access to a device that can upload documents.
A valid form of ID such as a state driver's license, state ID card, U.S. military ID, or a U.S. passport. For the latter two options, you must also produce another document proving your residency in Massachusetts.
A photo of yourself taken within the last six months; in color.
A form of payment or proof of financial hardship.
The PIN provided by the state.
The application form is reasonably straightforward once you have all the necessary information.
Step 3 – Wait for Your MMJ Card
During the registration process, you will receive an email from the Virtual Gateway. This email contains a link that you need to click to complete the process. Make sure you monitor your account because the link can expire just seven days after you receive it. Also, it is only valid the first time you click on it.
If you need to change any information on the MMJ Online System, please do so within five business days of the change. All applications are reviewed in order of date received. The program mails your Plastic ID card 1-2 weeks after your application receives approval.
The Cannabis Control Commission recently began a program called Initial Access that enables you to visit a medical marijuana dispensary as soon as you receive approval. Rather than waiting for the plastic ID card, you can print a temporary one directly from your computer. It is valid for 14 days.
What Are the Qualifying Conditions Required to Receive Medical Marijuana in Massachusetts?
The list of qualifying conditions includes, but is not necessarily limited to:
Cancer
Hepatitis C
ALS
Multiple sclerosis
HIV/AIDS
Parkinson's Disease
Glaucoma
Crohn's Disease
Other conditions of a debilitating nature may receive approval if the patient's healthcare provider determines them as such in writing.
How Much Does It Cost to Get a Massachusetts Medical Marijuana Card?
The price of the physician's consultation varies significantly. In general, you can expect to pay between $150 and $200, although some clinics offer discounts for seniors and veterans. There is a $50 fee to complete the patient registration form. Individuals who can prove evidence of financial hardship may qualify for a fee waiver.
To qualify in this fashion, your household income must not exceed 300% of the federal poverty level for your family size. We have included a chart to help you calculate whether you are eligible below. You may also qualify if you receive Supplemental Security Income or MassHealth.
Other Important Information on the Massachusetts Medical Marijuana License Process
MMJ Patient Limits
In Massachusetts, MMJ patients can purchase and possess up to a 60-day supply as prescribed by their physician. The maximum amount is 10 ounces. In contrast, recreational users are limited to an ounce of herb or five grams of concentrate. Please note that you have access to the 10 ounces on a rolling basis across a 60-day schedule. If you buy all 10 ounces at once, you must wait 60 days to buy again. Incidentally, one gram of concentrate is the equivalent of 5.3 grams of flower.
In the more likely event that you wish to spread your purchases out, please note that each one has a 60-day waiting period. While you are can continue buying until you reach the 10-ounce limit during the 60-day timeline, your 'balance' goes up or down.
For instance, if your first purchase is three ounces on March 1, you can buy a maximum of seven ounces until April 29, which is the last day of your 'waiting period.' If you happen to buy five more ounces on March 24 for example, you can now buy only two ounces until April 29. Moreover, you can only buy five more ounces until May 23 which is the last day of your 'new' waiting period. We hope this makes sense!
As an MMJ patient, you can also keep up to ten ounces of the herb in your home. Recreational users are allowed the same privilege. However, make sure you keep it locked away!
You are only allowed to cultivate marijuana inside your primary residence. In other words, you can't store it in an outbuilding or a shed. Legally, you are allowed to 'give away' up to one ounce from your harvest. In other words, it is illegal to sell weed for a profit without a commercial license.
Legal Usage
Your landlord is legally allowed to prevent the use of weed in their property, regardless of whether you are an MMJ patient or not. Check your lease thoroughly before signing. Also, marijuana is only allowed for use in a private residence. Your MMJ card won't save you from legal trouble if you are caught using it in public.
Caregivers
MMJ patients also have the option of choosing a personal caregiver to help you with your medical use of the herb. After your registration is approved, you can name a maximum of two caregivers who do NOT have another assigned patent. There is an exception to this rule if your caregiver is a member of your immediate family.
To select a personal caregiver, log into the Virtual Gateway and choose the 'Medical Use of Marijuana System' option. Click on 'My Caregivers' and choose the 'Generate PIN' option to create a PIN for your caregiver. Give them the PIN and tell them to register with the Medical Use of Marijuana Program.
Once they register with the program, they will receive an email notification that confirms their registration. Next, you log into the MMJ Online System and choose 'My Caregivers' at the top of the screen. You have to verify that the individual in question is your caregiver. Select 'Yes, I validate that this is my Personal Caregiver.' It is also necessary to indicate whether they are an immediate family member.
Renewal
Your MMJ Card is valid for three years, but you must renew registration annually. If you lose your card, it costs $10 to replace it.
Published on:
2 Oct, 2019