Overview
Delaware residents may qualify for medical marijuana. However, patients must meet specific criteria. See our guide and find out if you are eligible.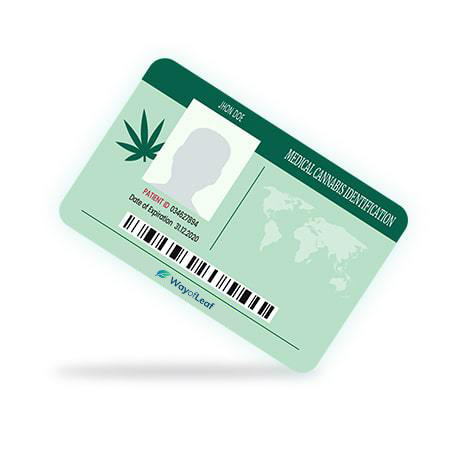 State Program
Approved on
May 13, 2011
Recreational use of marijuana in the state of Delaware is still illegal. However, there is hope on the horizon in the form of HB 110. This bill aims to legalize, tax, and regulate cannabis for adults aged 21+. It passed the House Revenue and Finance Committee in 2019. At the time of writing, the bill is pending action in the House Appropriations Committee.
Delaware has a Medical Marijuana Program, however. Those who obtain a valid MMJ identification card are allowed to purchase, possess, and use marijuana. The original Delaware MMJ legislation dates back to May 2011. Governor Jack Markell signed a bill allowing patients aged 18+ with a specific qualifying medical condition (see list below) to possess up to six ounces of cannabis.
Do you plan on using medical marijuana in Delaware? If so, you must go through the official application route and obtain a valid MMJ card. Possession of more than 175 grams carries strict criminal penalties.
At least the possession of less than 1 oz is now decriminalized. It is classed as a 'civil penalty' with a $100 fine. Possession of more than 1 oz but less than 175 grams, however, is a misdemeanor. If convicted, you could receive a three-month prison sentence.
More than 175 grams and you are crossing the line into felony territory. There is a potential prison sentence of up to three years. Therefore, those who wish to use MMJ in Delaware should begin the application process ASAP.
You don't have to worry about the penalties of illegal marijuana possession if you get an MMJ card in Delaware and stick to the rules. We outline how you get your card in this guide.
How to Get a Medical Marijuana Card in Delaware
First of all, only those diagnosed with one of the aforementioned qualifying medical conditions can apply. Furthermore, you must provide proof in your medical records. The next steps if you want to apply for a medical marijuana card in Delaware include:
Having a state-licensed physician complete the 2-page Physician Certification Form on your behalf. It is part of the 5-page Medical Marijuana Patient Application packet. You can only use a doctor licensed to practice in Delaware. However, you can ask a Medical Doctor or a Doctor of Osteopathic Medicine.
Complete the remainder of the Medical Marijuana Patient Application packet.
Pay the application fee.
Include proof of age and residency.
Mail the completed application to the appropriate address (see below).
Also, please note that you must be a resident of the state for a minimum of 30 days. Up until 2019, applicants under the age of 18 needed to submit a separate application form and get certified by a pediatric specialist. However, SB24 put paid to the demand for a specialist. Anyway, without further ado, here are the steps to apply for a medical marijuana card in Delaware.
Step 1 – Download the Application Packet and Contact a Physician
Contact a doctor regarding the completion of the application packet's Physician Certification form. Not every primary care physician will fill out the form. This is the case even if you have medical documentation of a qualifying condition. Physicians are under no obligation to recommend marijuana to their patients.
Is your PCP unwilling to complete the form? Never fear, there are cannabis-specific doctors in Delaware who are willing to look over your medical history. They will sign the recommendation on your behalf if you are eligible.
A physician may only recommend marijuana if they have completed a full assessment of your medical history.
Step 2 – Complete the Remainder of the Application Packet
Has your doctor filled out the Physician Certification form on your behalf? If so, you must complete the rest of the application packet. It contains two pages of demographic/employment information and a Medical Release Form that you must sign and initial.
*Note that you MUST apply within 90 days of the physician's signature.
You can find the official state application (including all three forms – the Physician Certification Form, the Patient Application, and the Medical Release Form) here.
Step 3 – Submit Your Application and Pay the Appropriate Fee
Once you complete the application packet, submit it (along with the $50 application fee) to:
Delaware Division of Public Health
Medical Marijuana Program
ATTN: MMP, Suite 140
417 Federal Street Dover
DE 19901
You can fill out the application and apply online. However, the Division does not accept faxed and electronic submissions of applications. Also, under certain circumstances, the Division may waive the application fee. You can check whether or not you qualify for a fee waiver by accessing this form.
The Delaware Health and Social Services department will either approve or deny your application within 45 calendar days. If anything is missing or incomplete, the department will return the form to you with instructions for resubmission. If it rejects your request, you must wait a minimum of six months before you can reapply.
What Are the Delaware Medical Marijuana Costs?
The application costs $50, and the card lasts for a year. If you lose your MMJ card, it costs $20 to get a replacement. The cost of a consultation varies but is usually between $125 and $200.
What Conditions Qualify for a Medical Marijuana Card in Delaware?
Senate Bill 17 made marijuana legal for medicinal use in Delaware. Under its terms, you needed written certification from a physician. He/she had to state that you could "benefit from the therapeutic use of medicinal marijuana."  Only those diagnosed with one of the following qualifying medical conditions were eligible:
Any terminal illness
Cancer
HIV/AIDS
ALS
Alzheimer's disease
Multiple sclerosis
Decompensated cirrhosis
Conditions that cause severe pain
Autism that leads to aggressive or self-injurious behavior
Wasting syndrome
Intractable nausea and seizures
PTSD
Glaucoma
Chronic debilitating migraine
At least, that was the case until the introduction of SB 24. It removed qualifying conditions for adults and pediatric patients. Doctors in Delaware are now allowed to use their experienced discretion to recommend an MMJ card. Essentially, a physician can approve patients with any debilitating condition if they wish. The bill also removed the requirement that only specialists could recommend cannabis for pediatric patients.
Other Information on the Delaware Medical Marijuana License Process
Here, we answer some of the most frequently asked questions about medical marijuana in Delaware. If you have any other queries, drop them in the comments section below.
Where Can I Buy Marijuana in Delaware?
There are now six marijuana dispensaries in Delaware at the time of writing. Columbia Care is in charge of three of them. The brand now has a foothold in all three state counties. Whether there are enough dispensaries to accommodate approximately 9,000 MMJ users is anyone's guess.
What About Primary Caregivers?
You are allowed to have a 'designated' caregiver (they will have to fill out a separate application), but they must meet the following criteria:
Be at least 21 years of age
Have agreed to help you to use your marijuana for medical purposes
Don't have a conviction for a felony offense
Assist a maximum of five patients
How Do I Renew My Medical Marijuana Card in Delaware?
Your medical marijuana card is valid for one year from the date it was issued. To renew, you must resubmit the entire application packet. This includes the Physician Certification Form, the Medical Release Form, and the $50 fee. There is a box at the top of the application asking whether you are a 'New Patient' or a 'Renewing Patient.'
Where Can I Use Medical Marijuana in Delaware?
You may not use marijuana on a school bus. It is the same situation on the property of any preschool, primary, or secondary school. You must also not use cannabis on the property of any correctional facility or health care center. Marijuana use is prohibited in any form of transportation or any public place. You can only use it in a private residence.
Can I Grow My Own Marijuana?
No. Cultivation is not allowed in the state of Delaware, even with a valid MMJ card.
How Much Marijuana Can I Possess?
With a valid MMJ card, you may buy and possess up to 3oz of cannabis every 14 days. This is a total of 6oz per month.
How Do the Delaware Marijuana Dispensaries Work?
All 'registered compassion centers' in Delaware are legally required to operate on a 'not for profit' basis. As such, these centers are not allowed to provide you with more than three ounces of cannabis in 14 days. Also, they can't employ anyone below the age of 21. Once you are a registered medical marijuana user in Delaware, you have to pick one dispensary and stick with it.
For more information on the Delaware Medical Marijuana Program, visit the state's official FAQ page here. Also, if you have any additional questions or concerns, feel free to leave a comment below. The cannabis community is full of helpful individuals. Many other people have gone through the same situation you are going through now.