Overview
Alaskans with certain conditions may qualify for medical marijuana. To see if you are eligible, check out our guide. You'll find some useful information on the qualifying conditions and other requirements.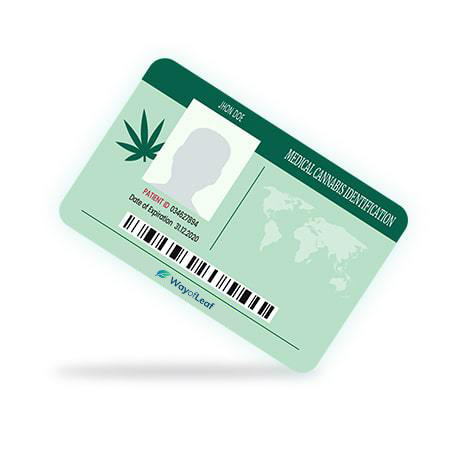 State Program
Approved on
NOVEMBER 3, 1998 (AMENDED 2019)
In 1975, Alaska became only the second American state to decriminalize cannabis. The Ravin v. State case of the same year ruled that an adult was allowed to possess a small amount of weed in the home for personal use. In 1982, the state decriminalized the possession of an ounce outside the home and four ounces at home. Marijuana was briefly re-criminalized in 1990, but it was struck down in 1993.
Meanwhile, Measure 8 passed in 1998 and allowed medical patients to use cannabis if they had a debilitating qualifying condition. Recriminalization was once again introduced in 2006. However, in 2014, Alaska legalized marijuana for adult use after 53.2% of voters said 'yes' to Measure 2.
The measure went into effect in February of the following year. It allows residents of the state aged 21+ to possess up to an ounce and grow a maximum of six plants at home. The medical marijuana program still exists in Alaska. However, if you can get cannabis without an MMJ card, what's the point? Read on to find out.
How to Get a Medical Marijuana Card in Alaska
Depending on where you live, there are several reasons to get an MMJ card, even if marijuana is recreationally legal. For example, in California, Nevada, Oregon, and Colorado, the card enables you to purchase higher potency products. In Alaska, you don't get the same benefit. In theory, you receive cheaper cannabis. However, the price of the herb is falling throughout the state because of a massive increase in the number of growers. As a result, demand no longer outstrips supply.
Indeed, MMJ cardholders no longer have an advantage when it comes to growing cannabis at home. One of the main benefits of an MMJ card is the fact that people aged 18-20 can apply for the card in the standard fashion. Minors can also get a card with the aid of a guardian. Only individuals aged 21+ can purchase recreational cannabis.
It is relatively easy to get a Medical Marijuana Registry card, and the application fee is low, though there is also a steep consultation cost.
In any case, if you want to get your MMJ card in Alaska, follow this guide.
Step 1 – Schedule an Appointment with a Physician
You need to schedule a doctor's appointment. Make sure you bring your medical records with you. During the consultation, the physician will ask you several questions about your condition and complete a physical examination. The goal is to determine whether you are a good candidate for medical marijuana.
In general, the appointment will last 15-20 minutes. If the doctor believes you will benefit from MMJ, they will give you a signed physician's statement. In Alaska, you can only use a doctor that has personally examined you within the previous 16 months.
Step 2 – Register with the MMJ Program & Send in Your Application
Your next step is to complete the application form. As you can see, the original signed copy of the doctor's statement is a prerequisite. When filling in the form, you must include your name, mailing address, physical address, date of birth, and a photo ID. The MMR only accepts a state driver's license or state ID card number.
Other required information includes the name, address, and phone number of your doctor. You must also provide the name, address, and phone number of your caregiver if applicable. If you are a minor, you need an original statement in writing from a parent or legal guardian. This gives them consent to serve as your primary caregiver and permission for you to use medical marijuana.
After you have finished your application, please send it to the following address:
Health Analytics and Vital Records
Medical Marijuana Registry
PO Box 110699
Juneau, AK 99811-0699
Make sure you submit everything in a single envelope.
Step 3 – Wait for Your MMJ Card
It takes a maximum of five weeks for the state to process the application. If your application is approved, you will receive your MMJ card in the mail.
If your application is denied, you are not allowed to apply again for at least six months. The card is valid for a year, and you must update it with all documentation, even if nothing has changed. This means you need your physician to provide a newly signed statement. By the way, the state treats your application as a new one if your card expires before you renew.
If there is a change in your name, address, caregiver, or doctor, you must notify the Department within ten days. If you no longer have an eligible medical condition, you and your caregiver must return all registry ID cards within ten days.
What Are the Alaska Medical Cannabis Card Costs?
The application fee is $25, and it costs $20 to renew your MMJ card, assuming you do so in time. The cost of the consultation varies, although we know that in Anchorage, physicians tend to charge between $200 and $250. You can expect to pay at least $50 extra if you don't have medical records.
What Conditions Qualify for a Medical Marijuana Card in Alaska?
The list of qualifying medical conditions is shorter than in most states. You must have one of the following to qualify for an MMJ card in Alaska:
HIV/AIDS
Cancer
Glaucoma
Severe pain
Seizures
Severe nausea
Cachexia/Wasting syndrome
Persistent muscle spasms
Multiple sclerosis
Other Information on the Alaska Medical Marijuana License Process
Although the process isn't complicated, some of our readers ask us numerous questions. As a result, we have included some FAQs regarding MMJ in Alaska.
How Much Can I Purchase & Possess?
Whether you have an MMJ card or are an adult aged 21+, you are allowed to purchase and possess up to an ounce of cannabis.  Alternatively, you can buy up to 7 grams of cannabis concentrate.
How Much Cannabis Can I Grow at Home?
Adults can cultivate a maximum of six cannabis plants at home, though only three can be mature at one time. You are not allowed to have more than 12 in a dwelling with six flowering crops, regardless of how many adults live there.
However, a quirk in the state constitution seems to suggest that the cultivation of up to 24 plants for personal use in a private residence is protected under the right to privacy. It is part of the Alaskan Constitution and came about due to the Ravin v. State case of 1975. Some companies claim to sell a special MMJ card permitting you to grow up to 24 plants. Don't waste your cash!
Where Can I Use my Marijuana?
You can only use cannabis in a private residence. You can receive a fine of up to $100 for public consumption on your first offense. You are also not allowed to possess MMJ on the 54 million acres of federal land in Alaska.
What Is the Situation with Caregivers?
MMJ patients are allowed to designate a caregiver who is at least 21 years of age. This individual must not have a conviction for a drug-related felony, nor can they be on parole or probation. A caregiver can only help one patient unless you can prove your caregiver is related to you by at least the fourth degree of kinship. When buying or possessing cannabis for a patient, the caregiver must have their registry ID card on their person.
How Do Minors Apply for an MMJ Card?
Minors must submit a statement by their parent or guardian that states their physician has explained the risks and benefits of cannabis. Also, the parent or guardian must become the patient's primary caregiver, and take control of the minor's use and possession of MMJ.
Does Alaska Have a Reciprocity Agreement?
Out-of-state MMJ cards are currently not accepted in Alaska. However, adults aged 21+ can purchase cannabis recreationally.
Where Can I Purchase MMJ in Alaska?
As there are few differences between recreational and medical marijuana in Alaska, you're unlikely to find a dispensary solely dedicated to MMJ sales. There are around 100 dispensaries in Alaska.