Overview
Virginia doesn't have an official MMJ program in place like other states. However, it does have a law in place that permits the use of medical marijuana with freedom from prosecution. The state also decriminalized the possession of small amounts of marijuana in July 2020. Before this legislation, medical patients required an Affirmative Defense Certificate. MMJ patients can only use THC-A or CBD oils, with a maximum THC limit of 10mg.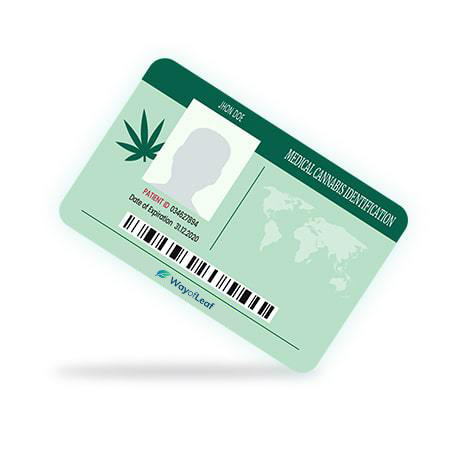 State Program
Approved on
MARCH 2015
CONSULTATION FEE RANGE
MMJ PURCHASING LIMITS
 90-DAY SUPPLY
4 OUNCES OF CANNABIS FLOWER EVERY 30 DAYS
PRODUCTS MUST CONTAIN A MINIMUM OF 5MG CBD OR THC-A PER DOSE & A MAXIMUM OF 10MG OF THC PER DOSE
HOME CULTIVATION?
NO – ALL ADULTS AGED 21+ CAN THEORETICALLY CULTIVATE UP TO FOUR MARIJUANA PLANTS IN THEIR PRIMARY RESIDENCE
HOWEVER, THE LAW DOESN'T ALLOW THE LEGAL PURCHASE OF CANNABIS SEEDS
MINIMUM AGE LIMIT
LIST OF QUALIFYING CONDITIONS FOR A MEDICAL MARIJUANA CARD IN VIRGINIA
There are no specific qualifying conditions. In Virginia, all medical conditions are considered, and it is at the doctor's discretion whether or not you receive a recommendation. However, patients with the following conditions have a chance of being approved for MMJ:
Cancer
Multiple sclerosis
HIV / AIDS
Crohn's disease
PTSD
Chronic pain where opioids and other conventional treatments have not worked
April 7, 2021, was a historic day as Virginia became the first state in the South to legalize recreational marijuana. It was quite a turnaround in a state where it was extremely difficult to get medical marijuana until recently.
Technically, MMJ became legal in Virginia in 1979, but the law used the word 'prescription,' meaning it was impossible to access it legally. Fast forward to 2015, and Governor McAuliffe signed a law allowing a medical exemption for prescribed cannabis oils.
The legislation, House Bill 1445 and Senate Bill 1235, created an 'affirmative defense' against prosecution for the possession of CBD oil or THC-A oil if you had a doctor's recommendation for those substances to treat epilepsy.
It was the beginning of a journey towards full marijuana legalization. This article outlines the current state of play regarding MMJ in Virginia, including details on attaining your card. However, first, let's look into the existing marijuana laws in the Old Dominion.
Marijuana Laws in Virginia
After almost a century of prohibition, it took surprisingly little time for full marijuana legalization to occur in Virginia.
In September 2018, the Virginia State Board of Pharmacy approved the applications of five MMJ dispensaries.
In February 2020, the state decriminalized the personal possession of small amounts of cannabis. HB 972 and SB 2 went into effect in July 2020.
Today, any Virginian caught in possession of up to an ounce of marijuana will receive a $25 fine and no criminal record or jail time.
SB 1015 was a bigger deal for medical cannabis users in Virginia. It says that "no person may be arrested, prosecuted, or denied any right or privilege for participating in the state's medical cannabis program." This law also went into effect in July 2020. Before this rule, medical patients needed an Affirmative Defense Certificate to use THC-A or CBD oils.
On April 7, 2021, the state of Virginia legalized recreational marijuana. As of July 1, 2021, adults aged 21+ can possess up to one ounce of marijuana. However, Virginians must wait until January 1, 2024, for adult-use sales to begin. Therefore, you still face penalties for the illegal purchase of weed in the state.
As it happens, the 'reenactment clause' requires the bill to pass again in 2022. The only part of Virginia's marijuana legalization bill to pass was the substance's legalization! Provisions on production, licensing, sales, distribution, and regulation of marijuana (among other things) did NOT pass!
Therefore, it is a misnomer to suggest that recreational marijuana is ACTUALLY legal in Virginia after all!
Virginia Marijuana Penalties
Adults aged 21+ can freely carry up to one ounce of marijuana on their person. Indeed, you only face a fine of $25 if caught with up to a pound of the substance as the offense is classified as a civil violation. It is also legal to cultivate up to four plants at your primary residence.
However, the sale of over an ounce remains a felony with a potential maximum prison sentence of 10 years. Selling weed to a minor at least three years younger than you is a more serious felony, with a possible jail term of up to 50 years.
On the plus side, the new recreational law ensured that marijuana infractions were sealed on July 1, 2021. This follows the state's decision to seal simple possession of marijuana records in 2020. By July 1, 2025, all marijuana records, including arrests, charges, and convictions for misdemeanor or basic possession, will be sealed automatically throughout state and private databases.
Yet, despite adult-use 'legalization,' there is nowhere for recreational users to purchase the substance lawfully! As a result, you must apply for an MMJ card in Virginia to use weed. Here's an overview of the process.
What Is a Virginia Medical Marijuana Card?
As the name suggests, it is a card that legally permits you to purchase medical marijuana in Virginia. You need to receive a written recommendation from a licensed physician before you're eligible for an MMJ card.
Please note that in Virginia, there are no specific qualifying conditions. Technically, you can get certified by a doctor for almost any medical issue. Physicians in the state decide whether patients are eligible for medical marijuana on a case-by-case basis.
Virginia Medical Marijuana Laws
Given the mess surrounding recreational legalization, it is likely that attaining an MMJ card is the only way Virginians can legally acquire the substance for the foreseeable future.
In April 2020, Governor Northam signed Senate Bill 1015 into law. It states that no individual can be arrested, prosecuted, or denied any privilege for participating in Virginia's medical cannabis program. The first MMJ dispensary in the state finally opened in October 2020.
As part of SB 1015, applicants still require a doctor's recommendation, and they also have to register with the state Board of Pharmacy. This process involves paying a fee and enduring a 60-day waiting period. However, there is good news on this front. In April 2022, Governor Youngkin signed an important piece of legislation into law.
From July 2022, Virginians seeking MMJ no longer have to sign with the Board of Pharmacy before being approved to buy marijuana products. The legislation should help reduce the backlog of thousands of registration requests from individuals waiting to purchase medical weed.
Incidentally, the same law has banned delta-8 THC from October 2022, prohibited the sale of smokable hemp to customers below the age of 21, and outlawed the sale of hemp edibles in the form of people, fruits, or animals. This edibles ban already applies to adult-use THC products.
Now, let's find out how to apply for your Virginia medical marijuana card.
How to Get Medical Marijuana in Virginia?
Step 1 – Find a Physician
You need to find a licensed doctor in Virginia willing to provide written permission for you to use cannabis. You can only use physicians registered with the Virginia Board of Pharmacy and licensed by the Board of Medicine.
Step 2 – Attend the Consultation
Once you find a suitable physician, it is time to schedule an appointment for a consultation. Make sure you bring a copy of your medical records and prescription medication containers to prove your diagnosed medical condition.
If the doctor decides you're eligible for medical marijuana, they will issue you with written permission on an official form available through the Virginia Board of Pharmacy. You can find that here. There are also services such as Leafwell that help you book an appointment with a certified physician. The process is usually relatively quick. The doctor will discuss your condition and decide if you should receive certification.
You can also receive permission from a licensed Physician Assistant or Nurse Practitioner. They must register with the Virginian Board of Pharmacy, which needs to certify them. Only residents of the state that can provide proof of identity are eligible. Also, only applicants aged 18+ can apply.
Step 3 – Submit an Online Application
You must register online with the Virginia Department of Health Professions and Board of Pharmacy if you receive written permission. Please have the following documents ready:
Your ID
Social Security Number
Proof of address
Certification from a licensed physician
The Board usually processes applications in 7-10 working days. Once issued, the Board of Pharmacy mails confirmation to your address, and your card is valid for 12 months.
How to Find a Medical Marijuana Doctor in VA?
It is significantly easier to find a qualified physician willing to give a written recommendation for MMJ in Virginia than ever before. One option is to check out the Virginia NORML website, as it provides a list of registered practitioners to choose from. These include well-known companies such as:
Medical Wellness Center of Virginia
CannabisRxHealth
RVA Telecare
John's Best Health
CannabisMD Telemed
Several of these services charge between $100 and $125. Remember that sometimes, a doctor's consultation can cost over $200, so the companies above potentially offer excellent value for money.
Other Information on the Virginia Medical Marijuana Process
We have put together a short FAQ to help answer any other queries you have. The Virginia MMJ situation remains a little confusing, so we hope the following information helps.
How Much Cannabis Can I Use As An MMJ Patient in Virginia?
You can only purchase THC-A oil or CBD oil with a maximum of 10mg of THC per dose. A 'dose' relates to a single unit, such as one capsule. 'Dosage' is the amount taken each time, such as three sprays twice a day.
Products must also have 5mg of CBD or THC-A per dispensed dose. At present, there is no limit on the number of doses that patients can purchase. However, they are only allowed a 90-day supply per visit. This means the amount varies from patient to patient.
It is also possible to get up to four ounces of cannabis flower per 30 days. Remember, however, it must adhere to the THC limits.
Where Can I Purchase CBD or THC-A Products?
At present, five pharmaceutical companies in the state sell what you need. You can currently purchase MMJ in the following locations:
Manassas
Abingdon
Salem
Richmond
Portsmouth
Also, these dispensaries can only sell the extract of cannabis if it comes from a farm located in the state.
What About Caregivers and Minors?
Virginia refers to caregivers as 'registered agents.' Also, parents/legal guardians can apply on behalf of minors. The process involves completing two application forms and a lot of other paperwork. The registration fee is $25, and an agent can help a maximum of two patients.
Can I Grow Cannabis in Virginia?
Technically yes. Any adult aged 21+ in Virginia can cultivate a maximum of four plants. Each plant must have a tag with the grower's name, driver's license or ID number, and a note stating that they're cultivating it for personal use as authorized by law. MMJ patients aged 18-20 can't cultivate cannabis under the new law, it seems.
The above is all moot anyway since there is no legal method of purchasing seeds! Also, it is against federal law to purchase seeds elsewhere and bring them across state lines.
Does Virginia Have a Reciprocity Program?
No. The state of Virginia doesn't recognize MMJ cards from other states. Also, few states offer reciprocity to Virginia patients, although Washington, D.C. did in October 2020.
What Products Can You Buy with a Virginia Medical Marijuana Card?
You can purchase marijuana products in various forms, including tinctures, creams, oils, sprays, capsules, and gels. However, you can't buy smokable types such as dry herb or vape products.
Final Thoughts on Medical Marijuana in Virginia
Ultimately, Virginia now has a medical marijuana program of sorts. It remains a highly restrictive option where patients can get certain cannabis extracts, and SB 1015 changed everything. From July 2020, MMJ users were no longer reliant on Affirmative Defense.
The decriminalization bill signed into law in July 2020 has also made a significant change in Virginia.
Although the state legalized adult-use marijuana, there are no provisions for its sale or purchase. Virginian lawmakers will revisit the issue in 2022 when hopefully, there will be better news. Therefore, if you don't have an MMJ card, you'll need to stick to hemp-derived CBD oil from brands such as PureKana, Joy Organics, or Elixinol.