Overview
Virginia doesn't have an official MMJ program in place like other states. However, it does have a law in place that permits the use of medical marijuana with freedom from prosecution. The state also decriminalized the possession of small amounts of marijuana in July 2020. Before this legislation, medical patients required an Affirmative Defense Certificate. MMJ patients can only use THC-A or CBD oils, with a maximum THC limit of 10mg.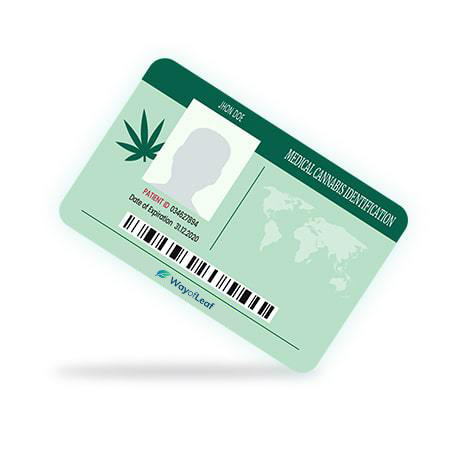 State Program
Approved on
JULY 2020*

MD Evaluation
Required
REQUIRED
At the time of writing, Virginia doesn't have an MMJ program in place like other states. However, it does permit medical marijuana with caveats. In February 2020, the state decriminalized personal possession of small amounts of cannabis. The bills, called HB 972 and SB 2, went into effect in July 2020.
SB 1015 is a bigger deal for medical cannabis users in Virginia. It says that "no person may be arrested, prosecuted, or denied any right or privilege for participating in the state's medical cannabis program." This law went into effect in July 2020 also. Before this rule, medical patients needed an Affirmative Defense Certificate to use THC-A or CBD oils.
Under SB 1015, applicants still need a doctor's recommendation. They also have to register with the state Board of Pharmacy. Finally, the maximum THC any product can contain is 10mg, and they still must consume THC-A or CBD oils only.
As a result, some people believe Virginia now has an official MMJ program. In reality, it doesn't, though it does have a provision for its legal usage.
Today, any Virginian caught in possession of up to an ounce of marijuana will receive a $25 fine and no criminal record or jail time.
Today, any Virginian caught in possession of up to an ounce of marijuana will receive a $25 fine and no criminal record or jail time.
Before SB 1015, MMJ users needed to apply for 'Affirmative Defense' and received a certificate. However, the Virginia Department of Health website says that Board of Pharmacy-registered patients don't even require Affirmative Defense.
It remains a confusing situation, though we can hopefully shed some light on it in this article.
How to Get Medical Marijuana in Virginia?
Affirmative Defense was effectively a means of defending yourself against legal action. Once you received certification from a doctor, Affirmative Defense protected you from criminal charges for using cannabis products. It didn't mean the activity was legal. It merely ensured you didn't get arrested by police as long as you use your medicine following Virginian law.
Affirmative Defense was a means of protecting MMJ patients without breaking federal law. However, SB 1015 means it is no longer necessary. It is now possible to apply for permission to use certain MMJ products in Virginia. Let's find out more.
Step 1 – Find a Physician
You need to find a licensed doctor in Virginia willing to provide written permission for you to use cannabis. You can only use those registered with the Virginia Board of Pharmacy. When in doubt, search the state's database of licensed practicing physicians. A doctor can issue no more than 600 certifications.
The doctor will issue you with written permission on an official form available through the Virginia Board of Pharmacy. You can find that here. There are also services such as Leafwell that help you book an appointment with a certified physician. The process is usually relatively quick. The doctor will discuss your condition and decide if you should receive certification.
You can also receive permission from a licensed Physician Assistant or Nurse Practitioner. They must register with the Virginian Board of Pharmacy, which needs to certify them. Only residents of the state that can provide proof of identity are eligible. Also, only applicants aged 18+ can apply. There are no specific guidelines for caregivers or minors.
Step 2 – Submit an Online Application
If you receive written permission, you must register online with the Virginia Department of Health Professions and Board of Pharmacy. Please have the following documents ready:
Your ID
Social Security Number
Proof of address
Certification from a licensed physician
The Board usually processes applications in 7-10 working days. Once issued, the Board of Pharmacy mails confirmation to your address.
What Are the Virginia Medical Marijuana Costs?
It costs $50 to apply. You can also expect to pay around $200 for the doctor's consultation. You need to renew the certification every 12 months.
What Conditions Qualify for Medical Marijuana in Virginia?
At present, there are no specific conditions that qualify for MMJ use in Virginia. It is entirely up to the doctor to decide if they want to permit you to use cannabis. Residents of the state say it is challenging to find physicians willing to help. However, you may have a chance if you have one of the following conditions:
Cancer
Multiple sclerosis
HIV / AIDS
Crohn's disease
PTSD
Chronic pain where opioids and other conventional treatments have not worked
Other Information on the Virginia Medical Marijuana Process
We have put together a short FAQ to help answer any other queries you have. The Virginia MMJ situation is a tad confusing, so we hope the following information helps.
HOW MUCH CANNABIS CAN I USE AS AN MMJ PATIENT IN VIRGINIA?
You can only purchase THC-A oil or CBD oil with a maximum of 10mg of THC. It must also have 5mg of CBD or THC-A per dispensed dose. At present, there is no limit on the number of doses that patients can purchase. However, they are only allowed a 90-day supply per visit. This means the amount varies from patient to patient.
You can purchase the products in various forms, including tinctures, creams, oils, sprays, capsules, and gels. However, you can't buy smokable types such as dry herb or vape products.
Also, only pharmaceutical processors in Virginia are allowed to make the sale. They can only sell the extract of cannabis if it comes from a farm located in the state.
WHERE CAN I PURCHASE CBD OR THC-A PRODUCTS?
At present, five pharmaceutical processors/dispensaries/companies in the state sell what you need. Legislation was approved to allow a maximum of 25 dispensing locations in Virginia. The first dispensary, Dharma Pharmaceuticals, opened in Bristol in October 2020.
AM I SHIELDED FROM PROSECUTION?
SB 1015 says 'yes.' That is, if you are using it for medical purposes and have followed the correct procedure. Previously, Virginians in this situation only had Affirmative Defense.
This did not offer a guarantee of legal protection. It only ensured that there was the possibility of not being charged with a crime. It led to stressful situations where people didn't know whether they would get arrested or not. Remember, MMJ remains a federally illegal substance in the United States.
However, the new legislation means MMJ patients are protected from prosecution, even if the program isn't yet an official one.
WHAT ABOUT CAREGIVERS & MINORS?
Though there are no specifics, there is a type of caregiver program. Also, parents/legal guardians can apply on behalf of minors. The process involves completing two application forms and a lot of other paperwork.
CAN I GROW CANNABIS IN VIRGINIA?
No. There are no provisions for legal marijuana growing in Virginia.
DOES VIRGINIA HAVE A RECIPROCITY PROGRAM?
No. The state of Virginia doesn't recognize MMJ cards from other states. Also, no state offers reciprocity to Virginia patients either.
Final Thoughts on Medical Marijuana in Virginia
Ultimately, Virginia doesn't have a medical marijuana program. Instead, it has a highly restrictive option where patients can get certain cannabis extracts. SB 1015 changed everything. From July 2020, MMJ users were no longer reliant on Affirmative Defense. Now, as long as they adhere to the rules, they can consume specific marijuana products.
Now, as long as they adhere to the rules, Virginian patients can consume specific marijuana products.
The decriminalization bill signed into law in July 2020 has also made a significant change in Virginia. Non-MMJ patients receive a $25 penalty for possessing up to an ounce of cannabis. Crucially, however, there is no mention of the charge on their criminal record. The decriminalization law protects all Virginians.
MMJ in Virginia received a further boost in November 2020. Governor Northam issued a statement outlining his support for medical marijuana in the state. It seems inevitable that Virginia will officially legalize medical cannabis. Hopefully, that day comes sooner rather than later. At present, MMJ is available in limited forms.