Overview
Iowans may qualify for medical marijuana use. First, they must obtain a medical marijuana card. Getting a card in the state requires meeting specific conditions. To find out more, check out our comprehensive guide.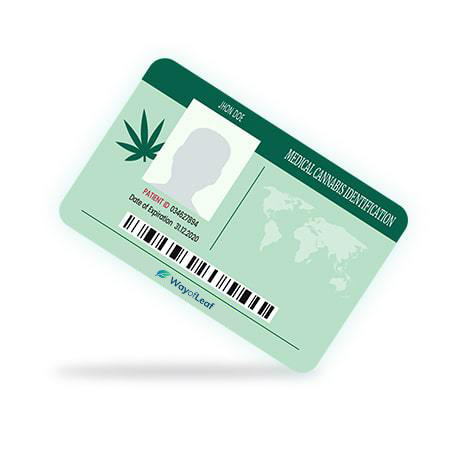 State Program
Approved on
May 12, 2017
CONSULTATION FEE RANGE
MMJ PURCHASING LIMITS
4.5 GRAMS OF THC PER 90 DAYS
HOME CULTIVATION?
MINIMUM AGE LIMIT
LIST OF QUALIFYING CONDITIONS FOR A MEDICAL MARIJUANA CARD IN IOWA
Cancer
PTSD
Multiple sclerosis
HIV/AIDS
Crohn's disease
Lou Gehrig's disease (ALS)
Parkinson's disease
Ulcerative colitis
Severe, intractable autism (adults and children) with self-injurious or aggressive behaviors
Corticobasal degeneration
Terminal illness (that produces severe or chronic pain, nausea, or severe wasting) with a probable life expectancy of under a year
The headline 'medical marijuana in Iowa is now legal' is sadly extremely misleading. In reality, legislation in Iowa is restrictive to the point where it doesn't have an MMJ program at all. There is a similar process in getting a medical marijuana card as in other states, but you don't get the same product.
House File 524, an Act establishing rules and regulations on "Medical Cannabidiol," was proposed in 2014. It didn't progress before a specific deadline and was subsequently rejected. In the same year, Senate Bill 2360 did make it into law.
Known as the Medical Cannabidiol Act, Senate Bill 2360 allowed CBD oil with a neurologist's recommendation.
It was also only available to children with intractable epilepsy. Furthermore, it contained no provision for legally obtaining the cannabinoid. However, Governor Terry Branstad signed an expanded version of the act in May 2017. It increased the number of qualifying conditions.
The state of Iowa doesn't even include the word "marijuana" in its legal applications. Instead, it refers to the program as "Medical Cannabidiol." Cannabidiol, aka CBD, is a non-intoxicating substance derived from hemp that provides medical benefits without getting users high.
It took the state nearly a year to organize and prepare for the production and sale of low-THC products. In March 2018, it announced that five licensed dispensaries would sell cannabis.
In this article, we explain everything that you need to know about medical marijuana in Iowa. This includes how to qualify, where you can get it, and the application process.
How to Get a Medical Marijuana Card in Iowa
Although the program itself is restrictive, it isn't difficult to apply. Please note that doctors are not required to submit a recommendation on their patient's behalf. This is the case even if you are diagnosed with a qualifying condition. You can only apply if you are aged 18+.
Download and print the Healthcare Practitioner Certification Form from the state's official website.
Visit your doctor or another licensed physician in Iowa. Ask them to fill out and submit the form on your behalf. During the consultation, the physician will ask questions about your condition. Make sure you have your medical records in order.
Once you receive certification, you need to fill out the patient registration form.
If approved (you will be notified via email), go to an Iowa Driver License station (DMV) to get your ID card printed out.
In summation, your application must include:
A Healthcare Practitioner Certification signed by a licensed doctor
A completed Adult Patient Application
A copy of your photo I.D. You can use a valid Iowa driver's license or a valid Iowa non-operator's ID card
Full payment
Initially, you had to mail the application to the Iowa Department of Public Health. However, you can now apply online. It takes approximately 2-4 weeks to get your card in the mail.
What Are the Iowa Medical Marijuana Costs?
It costs $100 to apply for the MMJ card in Iowa. However, certain applicants are eligible for a reduced fee of $25. You can apply for this discount if you can provide a copy of one of the following documents:
Social Security Disability Benefit Notice (SSDI)
Proof of receipt of Supplemental Security Income Payment (SSI)
Iowa Medicaid Member Card
Hawk-I member card
Your card is valid for a year. You have to undergo the same process and pay the same fee to reapply. The OMC will send you a notification email 60 days before your card expires.
Other Information on the Iowa Medical Marijuana Program
Here is some further information on the MMJ Program in Iowa.
What Kind of Cannabis Can I Buy?
Smoking weed is illegal, so Iowa MMJ patients cannot buy the traditional 'flower' form of marijuana. Instead, they can get:
Where Can I Purchase MMJ in Iowa?
There are five licensed dispensaries in Iowa at present:
MedPharm Iowa in Sioux City
MedPharm Iowa in Windsor Heights
Iowa Cannabis Company West in Council Bluffs
Iowa Cannabis Company in Waterloo
Iowa Cannabis Company East in Iowa City
There are calls to increase the maximum number of dispensaries in Iowa. However, even if such a move comes to pass, Iowa is extremely unlikely to have any new dispensaries before 2023.
How Much Cannabis Can I Buy & Possess?
Governor Kim Reynolds signed a bill in June 2020 that placed an official cap on THC consumption. It replaced the original 3% THC limit. Iowa MMJ patients can now consume 4.5 grams of THC every 90 days.
You can get more if your health care provider certifies that you need extra to treat your condition. There is also an exception for patients with terminal conditions who have a life expectancy of under 12 months.
Is It Easy to Find a Licensed 'Cannabis Friendly' Doctor?
Not really! Though the number of qualifying conditions has increased, the authorities are fairly restrictive. Several local publications in Iowa suggest that relatively few physicians are willing to help patients. After all, they are under no obligation to do so.
However, Veriheal has expanded its services to include Iowa. It helps you find a physician, and you could receive certification after a 10-15 minute consultation. Veriheal charges $199 for its service, and you still have to pay the registration fee. However, the company offers a full money-back guarantee if you're not approved.
Can I Grow Cannabis in Iowa?
The short answer is 'no.' There are also no plans to allow MMJ patients to do so in the near future. Though the law suggests that CBD oil is legal, there is no indication that cultivating low-THC hemp at home is allowed. Iowa does permit industrial hemp cultivation with a maximum THC content of 0.3%. However, this process requires specific licensing.
Are Products Tested?
Yes. According to state law, laboratories must establish and implement methods of testing. They must also develop standard operating procedures for analyzing residual solvents, cannabinoids, processing chemicals, and more. Each lab must test for:
This is the bare minimum.
Can I Assign a Caregiver?
Yes. However, you need to choose someone aged 18+, and they must complete a separate caregiver's application form. There is a $25 caregiver fee.
Final Thoughts on Medical Marijuana in Iowa
Calling Iowa's Medical Cannabidiol Act a 'medical marijuana' program is extremely generous. In reality, it remains one of the most restrictive in the entire nation, although companies like Veriheal have made it easier to find an MMJ-friendly doctor.
Nonetheless, patients can't smoke marijuana or purchase flower. Also, the 4.5 grams of THC per 90 days limit is rather strict. For reference, if Iowa DID allow marijuana flower, the limit is the equivalent of 22.5 grams of a strain with 20% THC every 90 days. Most MMJ programs allow 28+ grams in a month.
However, Iowans have to accept these limitations for now. There is a movement to place a constitutional amendment that fully legalizes marijuana on the ballot. Unfortunately, the earliest this will happen is November 2024.