Overview
If you're an Ohio resident with a medical condition, you may qualify for an MMJ card. Obtaining an MMJ card requires meeting certain criteria. To find out more, take a look at our guide.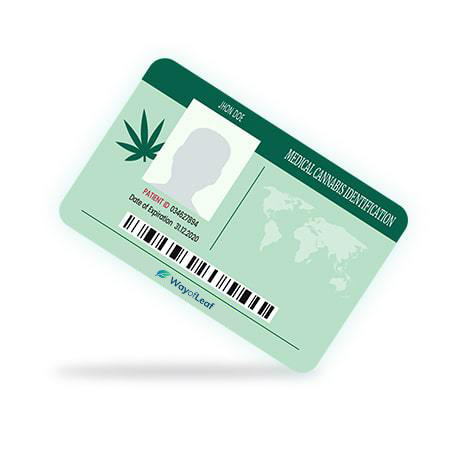 State Program
Approved on
September 8, 2016
When Ohio lawmakers passed House Bill 523 in June 2016, it was a day of celebration for cannabis advocates. This piece of legislation legalized the use of MMJ in the state. HB 523 went into effect in September 2016. Unfortunately, it took a significant period before the program became fully operational.
It finally happened in September 2018. Now, patients with a qualifying condition can gain certification and visit a cannabis dispensary. If you suffer from one or more of the Ohio Medical Marijuana Program's qualifying conditions, you can apply for an MMJ card. We're here to tell you how to do it in just a few quick and easy steps.
How to Get a Medical Marijuana Card in Ohio
The state's Board of Pharmacy (OBP) issues all medical cannabis licenses and ID cards in Ohio. Only Ohio residents aged 18+ with a qualifying condition can apply in the standard fashion. There is a different process for minors.
Before applying, make sure you have one of the following forms of valid ID:
Ohio driver's license
Ohio ID card issued by the bureau of motor vehicles (BMV)
United States passport
The steps to take when applying for a medical marijuana card in Ohio are as follows:
Step 1 – Find a Physician
All doctors recommending MMJ in Ohio must have a "Certificate to Recommend" (CTR) from the State Medical Board. Moreover, all recommendations must come from (and be submitted by) a practicing Ohio state-licensed physician. You cannot, for example, get a recommendation from a physician in California and submit it to the state of Ohio as registration.
You must have a "bona fide physician-patient relationship" with the recommending physician.
You must have a "bona fide physician-patient relationship" with the recommending physician. The term "bona fide" is not precisely defined, and is apparently at the discretion of the state of Ohio.
You can check sites such as Ohiomarijuanacard.com to find 'marijuana-friendly' physicians in the state. All of the doctors on the list are board-certified physicians who have completed an extensive medical marijuana course. Additionally, these physicians are certified by the state to recommend the use of marijuana for medicinal purposes.
Regardless of how you do it, you need to find a physician and book an appointment. During the consultation, the doctor will ask questions about your medical history. They will attempt to determine if MMJ is suitable for your needs. If you have one of the qualifying conditions, you may receive the doctor's recommendation. If this happens, they must submit the complete patient registration form on your behalf. You cannot get a signed recommendation and submit it on your own.
They must submit the form to the Ohio Board of Pharmacy within 90 days of the recommending physician's diagnosis. The complete physician recommendation for medical marijuana includes a TON of different information. You can find it all listed on the state's compliance form. Your physician's office is responsible for completing it and sending it to the OBP for review.
Step 2 – Get Registered
Once your physician has entered you into the registry, you will receive an email to log into your Patient Registry account. It is here that you need to pay the Ohio medical marijuana application fee to the Board of Pharmacy. Bear in mind that you also have to pay a hefty sum to the doctor for the consultation. Those who qualify for veteran or indigent status could receive a fee reduction.
Step 3 – Find a Dispensary!
You also need to provide one of the forms of ID we mentioned at the beginning. The Board of Pharmacy will review the application and return it if it is not complete. If approved, you are added to the Ohio MMCP Registry. You should receive your MMJ card in as little as two weeks.
If you have any further questions, we recommend contacting the MMCP program directly at:
Ohio Medical Marijuana Control Program
77 South High Street, 17th Floor
Columbus, OH 43215
Phone: (614) 466-4143
What Are the Ohio Medical Marijuana Costs?
You have to pay a $50 fee to the Board of Pharmacy. The caregiver's fee is $25. The price of a consultation varies, though it is usually in the $200 region. The cost of cannabis is exceptionally high in Ohio. In the first two months of sales, the average price of an ounce was $471. By the end of 2019, it had only fallen slightly to around $442. As a result, Ohio remains one of the most expensive states for medical marijuana.
What Conditions Qualify for a Medical Marijuana Card in Ohio?
You must have one of the following qualifying conditions to get an MMJ card in Ohio:
Alzheimer's disease
Amyotrophic lateral sclerosis (ALS), also known as Lou Gehrig's disease
Cancer
Chronic traumatic encephalopathy
Crohn's disease
Epilepsy
Fibromyalgia
Glaucoma
Hepatitis C
HIV-AIDS
Inflammatory bowel disease (IBD)
Chronic pain, severe, or intractable pain
Multiple sclerosis
Parkinson's disease
Post-traumatic stress disorder (PTSD)
Sickle cell anemia
Spinal cord disease, or injury
Tourette Syndrome
Traumatic brain injury
Ulcerative colitis
On September 11, 2019, the State Medical Board of Ohio formally rejected adding anxiety and autism to the list of qualifying conditions for medical marijuana.
Other Information on the Ohio Medical Marijuana License Process
Although the application process is straightforward, there is a lot of additional information to consider. We answer a few of the most frequently asked questions in this section.
My Card Expired. How Do I Get a Renewal?
MMJ cards in Ohio are valid for a year. The Board of Pharmacy sends a notification to patients 45 calendar days before the expiration date on the I.D. card. You must submit a new application before the expiration date stated on the patient's registry identification card. You can submit renewals, fees, and required documentation up to 30 days before expiry. Failure to renew a patient registration will result in an automatic suspension.
I'm From out of State: Can I Still Buy Medical Marijuana in Ohio?
The law requires that the Board of Pharmacy attempt "in good faith to negotiate and enter into reciprocity agreements with other states." What this means is that Ohio is unlikely to accept your out of state MMJ card. You can certainly get in touch with a dispensary to ask them directly.
How Much Medical Marijuana Can I Purchase?
A patient (or their caregiver) must purchase a minimum of one "whole day unit" of marijuana per transaction. A whole day unit is defined as:
One-tenth of an ounce (2.83 grams) of plant material
295 mg of THC contained in a patch, lotion, cream, or ointment
110 mg of THC contained in oil, tincture, capsule, or edible for oral administration
590 mg of THC contained in oil for vaporization
In terms of possession, a qualified patient or their caregiver may possess up to a 90-day supply of cannabis. This equates to a maximum of:
8 ounces of Tier I* cannabis
3 ounces of Tier II cannabis
55 grams of THC in lotions, patches, creams, and other topicals
9 grams of THC in capsules, oils, tinctures, and other edible forms for oral administration
1 grams of THC in medical marijuana oil for vaporization
Terminally ill patients have higher limits. As of April 17, 2020, the Board of Pharmacy created a new 45-day fill period. Your 90-day recommendation is divided into two of these new periods. You can purchase a complete 45-day supply at any time during a 45-day block. For instance, if you haven't yet purchased it during a fill period, you can buy it on day 42. Then you could buy another 45-day supply four days later. However, there is no 'rollover' from one period to the next.
You can learn more about this new process on the Ohio Board of Pharmacy website.
*Tier I cannabis refers to MMJ with a maximum THC content of 23%. Tier II cannabis relates to plant material containing more than 23% THC but less than 35%. Tier I and Tier II marijuana count differently towards your limit.
Can I Take My Meds from Ohio to a Different State?
No. Medical marijuana patients may face federal and local charges of transporting marijuana if they cross state lines with the drug. This is true even if the states between which they are traveling allow medical marijuana. Should you need to travel with your marijuana, it is best to contact the state's Bureau of Health.
Who Can Use Medical Cannabis in Ohio?
Only patients aged 18+ may apply. If a prospective patient is younger than 18, a patient registration submission must be accompanied by a caregiver registration submission. This practice is in accordance with rule 3796:7-2-03. Patients who become 18 during the period in which their registration is valid may apply for a new registration immediately.
Can I Use Medical Marijuana Anywhere in the State?
It is important to remember that marijuana consumption is illegal on a federal level. You should consume your medicine responsibly according to the laws of the state. At present, Ohio does not currently allow for the use of marijuana in public locations. You can only use your MMJ at home or in a private residence.
Can I Grow Cannabis at Home?
At present, MMJ patients are not permitted to grow marijuana at home.
What Is Affirmative Defense?
In Ohio, the initial legislation allowed for an 'affirmative defense' provision. If you were caught with cannabis and had no MMJ card, but had a written statement from a doctor proving that you are eligible, you were not convicted.
This legal defense was only supposed to be available for a maximum of 60 days after the Board of Pharmacy started accepted applications. It helped people avoid a conviction, rather than preventing a criminal charge. Do NOT assume it is still in place! Make sure you receive your MMJ card before purchasing cannabis in Ohio. Also, keep it with you at all times.
Am I Allowed to Use a Caregiver?
Yes, you can use a caregiver in Ohio, and they are allowed to help a maximum of three MMJ patients. This is a new temporary provision. Initially, a caregiver could only assist a maximum of two patients. Only Ohio residents aged 21+ are permitted to become caregivers. At present, caregivers can submit their applications directly to the Board of Pharmacy. The registration fee is $25.
Where Can I Purchase Cannabis in Ohio?
The MMJ program allows for up to 57 dispensaries. At the time of writing, there are 51 dispensaries open for business in the state.
If you are unsure about applying for MMJ in Ohio, please note that CBD oil is widely available in the state, without the need for an MMJ card. Learn more by visiting this link: All you need to know about CBD oil in Ohio.
Published on:
9 Jul, 2019