Overview
If you're an Ohio resident with a medical condition, you may qualify for an MMJ card. Obtaining it requires meeting certain criteria. To find out more, take a look at our guide.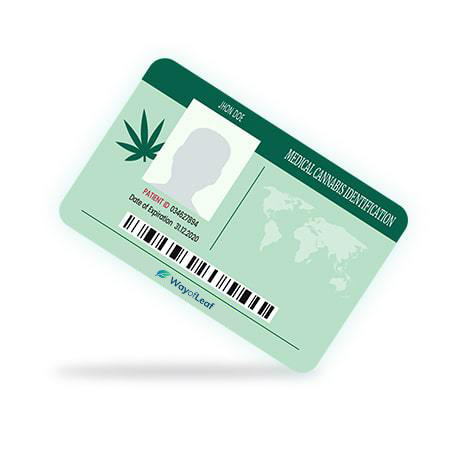 State Program
Approved on
September 8, 2016
CONSULTATION FEE RANGE
MMJ PURCHASING LIMITS
MMJ PATIENTS CAN PURCHASE A 90-DAY SUPPLY
HOME CULTIVATION?
MINIMUM AGE LIMIT
When Ohio lawmakers passed House Bill 523 in June 2016, it was a day of celebration for cannabis advocates. This piece of legislation legalized the use of MMJ in the state. HB 523 went into effect in September 2016. Unfortunately, it took a significant period before the program became fully operational.
It finally happened in September 2018, and the first four dispensaries opened in January 2019. Now, patients with a qualifying condition can gain certification and visit a cannabis dispensary. You can apply for an OH medical card if you have one or more of the Ohio Medical Marijuana Program's qualifying conditions. We're here to tell you how to do it in a few quick and easy steps.
Ohio Medical Marijuana Laws
Although Ohio's MMJ program is only recent, the state decriminalized the possession of up to 100 grams of cannabis in 1975. If caught with a small amount of cannabis, you could receive a $150 fine but no jail time. However, the offense is classified as a minor misdemeanor and could result in losing your driving license for six months to five years.
Being caught in possession of between 100 and 200 grams is a misdemeanor and could result in a 30-day prison term. The possession of 200+ grams is a felony, which could lead to a year in jail.
Selling any amount of cannabis is a felony, and it is illegal to give marijuana to someone else for free. Giving away less than 20 grams is a minor misdemeanor but becomes a jailable crime (up to 60 days) for a second offense.
Finally, Ohio's penalties for growing marijuana are identical to the possession penalties for an equivalent amount. As a result, the best way to stay legally protected when using cannabis in Ohio is to apply for an MMJ card.
How to Get a Medical Marijuana Card in Ohio
The state's Board of Pharmacy (OBP) issues all medical cannabis licenses and ID cards in Ohio. Only Ohio residents aged 18+ with a qualifying condition can apply in the standard fashion. There is a different process for minors.
Before applying, make sure you have one of the following forms of valid ID:
Ohio driver's license
Ohio ID card issued by the bureau of motor vehicles (BMV)
United States passport
The steps to take when applying for a medical marijuana card in Ohio are as follows:
Step 1 – Get in Touch with an OH Healthcare Provider
All doctors recommending MMJ in Ohio must have a "Certificate to Recommend" (CTR) from the State Medical Board. Moreover, all recommendations must come from (and be submitted by) a practicing Ohio state-licensed physician. For example, you cannot get a recommendation from a physician in California and submit it to the state of Ohio as registration.
Moreover, you must have a "bona fide physician-patient relationship" with the recommending physician. The term "bona fide" is not precisely defined and is apparently at the discretion of the state of Ohio.
Step 2 – Schedule a Consultation
You can check sites such as Ohiomarijuanacard.com to find "marijuana-friendly" physicians in the state. All the doctors on the list are board-certified physicians who have completed an extensive medical marijuana course. Additionally, the state certifies these physicians to recommend using marijuana for medicinal purposes.
Doctors recommending MMJ must have a Certificate to Recommend, and there should be a bona fide relationship between physician and patient.
Regardless of how you do it, you must find a physician and book an appointment. During the consultation, the doctor will ask questions about your medical history. They will attempt to determine if MMJ is suitable for your needs.
If you have one of the qualifying conditions, you may receive the doctor's recommendation. If this happens, they must submit the complete patient registration form on your behalf and add a caregiver if required. You cannot submit your own signed recommendation.
The doctor must submit the form to the OBP within 90 days of providing certification. The complete physician recommendation for medical marijuana includes a TON of different information. You can find it all listed on the state's compliance form. Your physician's office is responsible for completing it and sending it to the OBP for review.
Step 3 – Sign Up for an Ohio State Government Account
Once your physician has entered you into the registry, you will receive an email to log into your Patient Registry account. Here, you need to pay the Ohio medical marijuana application fee to the Board of Pharmacy. Remember that you also have to pay a hefty sum to the doctor for the consultation. Those who qualify for veteran or indigent status could receive a fee reduction.
You also need to provide one of the forms of ID we mentioned at the beginning. The Board of Pharmacy will review the application and return it if it is incomplete. You are added to the Ohio Medical Marijuana Control Program (MMCP) Registry if approved.
Step 4 – Visit a Dispensary
Once you receive your card in the mail, you can visit a licensed MMJ dispensary in Ohio.
If you have any further questions about the application process, we recommend contacting the MMCP program directly at:
Ohio Medical Marijuana Control Program
77 South High Street, 17th Floor
Columbus, OH 43215
Phone: (614) 466-4143
Who Can Apply for a Medical Marijuana Card in OH?
Only state residents with a qualifying condition aged 18+ may apply for a medical marijuana card in OH.
Cost of MMJ Card in OH
The medical marijuana card cost in OH includes a $50 fee payable to the Board of Pharmacy. The caregiver's fee is $25. Patients on SSI or SSDI may qualify for a fee reduction and pay just $25 for their MMJ card in Ohio. The consultation price varies, though it is usually in the $200 region.
OH MMJ Card Qualifying Conditions
You must have one of the following OH medical marijuana card qualifying conditions:
Alzheimer's disease
Amyotrophic lateral sclerosis (ALS), also known as Lou Gehrig's disease
Cachexia
Cancer
Chronic traumatic encephalopathy
Epilepsy or another seizure disorder
Fibromyalgia
Hepatitis C
Huntingdon's disease
HIV-AIDS
Inflammatory bowel disease (IBD)
Chronic pain, severe or intractable pain
Multiple sclerosis
Post-traumatic stress disorder (PTSD)
Sickle cell anemia
Spasticity
Spinal cord disease or injury
Terminal illness
Tourette syndrome
Traumatic brain injury
Ulcerative colitis
On September 11, 2019, the State Medical Board of Ohio formally rejected adding anxiety and autism to the list of qualifying conditions for medical marijuana. It seems likely that the Ohio MMJ program will ultimately add further qualifying conditions as cannabis advocates continue to petition for changes.
How Long Does It Take to Get a Medical Marijuana Card in OH?
The state's Department of Public Health must review applications within 30 business days. You will receive your MMJ card within 15 business days if approved.
How to Renew My Ohio Medical Card?
MMJ cards in Ohio are valid for one year. However, the Ohio MMJ registration date always falls on the final day of the month that your card is renewed. You can purchase four x 90-day (or eight x 45-day) supplies before renewing.
You need to renew before your card expires if you want to continue as a medical marijuana patient. Doing so involves going to the Ohio Patient & Caregiver Registry and using the login created when you initially applied for your MMJ card.
You can log into the Registry up to 90 days before your card's expiration date, and frankly, it is best to begin the renewal process as soon as possible. You need to visit a physician for fresh MMJ certification before renewing. Once you receive the new recommendation, visit the Registry, click on "Renew Card" and pay the renewal fee.
After making payment, you'll be directed to your profile page on the Registry, where a new photograph of your MMJ card with the updated expiration date will appear. Remember, a failure to renew a patient registration will result in an automatic suspension. Then you'll have to go through the initial process all over again.
Other Information on the OH Medical Marijuana License Process
Although the application process is straightforward, there is a lot of additional information to consider. We answer a few of the most frequently asked questions in this section.
What Types of Cannabis Can I Purchase in OH?
Ohio's MMJ program authorizes the use of oils, tinctures, edibles, creams, plant material, patches, and lotions. Patients are not permitted to smoke marijuana, but they are allowed to vaporize it. Forms of MMJ that are "attractive to children" are also prohibited, so you're unlikely to find THC gummies, for example.
How to Get a Medical Marijuana Card in OH Online
Getting an MMJ card in Ohio without leaving your living room has never been easier! Organizations such as NuggMD, Leafwell, and Veriheal enable you to go through the entire process online. It looks something like this:
Ensure that you have one of the qualifying conditions before proceeding.
Schedule an online appointment with a fully licensed doctor in Ohio.
Complete the evaluation. The Ohio MMJ program allows patients to see doctors via telemedicine.
After discussing your requirements, the physician decides whether you're eligible for MMJ. The success rate on sites such as NuggMD is extremely high.
If approved, you get an email telling you to register with the Ohio MMJ Patient Registry within three business days. You must complete the registration process within 90 days.
After paying your fee, you will receive your MMJ card and can purchase cannabis at a licensed dispensary.
Can I Register My Child for Medical Marijuana in OH?
Yes. If a prospective patient is younger than 18, a patient registration submission must accompany a caregiver registration submission. Patients who become 18 during the period in which their registration is valid may apply for a new registration immediately.
Where Can I Purchase MMJ in Ohio?
The MMJ program originally allowed for up to 60 dispensaries. In April 2021, the Ohio Board of Pharmacy approved plans to expand the number of dispensaries in the state. Businesses can apply for 73 new dispensary licenses, which means there could eventually be up to 130 dispensaries in Ohio. This is necessary, given the rapid increase in MMJ patients in the state.
How Much Cannabis Can I Buy & Possess?
The law initially stated that a patient (or their caregiver) must purchase a minimum of one "whole day unit" of marijuana per transaction. A whole-day unit is defined as:
One-tenth of an ounce (2.83 grams) of plant material
295 mg of THC contained in a patch, lotion, cream, or ointment
110 mg of THC contained in oil, tincture, capsule, or edible for oral administration
590 mg of THC contained in oil for vaporization
However, the Board made some changes; you can read about them here.
In terms of possession, a qualified patient or caregiver may possess up to a 90-day supply of cannabis. This equates to a maximum of:
8 ounces of Tier I* cannabis
5.3 ounces of Tier II* cannabis
26.55 grams of THC in lotions, patches, creams, and other topicals
9.9 grams of THC in capsules, oils, tinctures, and other edible forms for oral administration
53.1 grams of THC in medical marijuana oil for vaporization
Terminally ill patients have higher limits.
As of April 17, 2020, the Board of Pharmacy created a new 45-day fill period for MMJ patients. Your 90-day recommendation is divided into two of these new periods. You can purchase a complete 45-day supply anytime during a 45-day block.
For instance, if you haven't yet purchased marijuana during a fill period, you can buy it on day 42. Then you could buy another 45-day supply four days later. However, there is no rollover from one period to the next.
You can learn more about this process on the Ohio Board of Pharmacy website. The state is considering changing the limits as many MMJ patients run out of cannabis long before either 45-day period is up.
*Tier I cannabis refers to MMJ with a maximum THC content of 23%. Tier II cannabis is plant material containing more than 23% THC but less than 35%. Tier I and Tier II marijuana count differently towards your limit.
Can You Grow Marijuana in Ohio with a Medical Marijuana Card?
At present, MMJ patients are not permitted to grow marijuana at home.
Where Can I Use My MMJ?
It is important to remember that marijuana consumption is illegal on a federal level. You should consume your medicine responsibly according to the laws of the state. At present, Ohio does not allow for the use of marijuana in public locations. You can only use your MMJ at home or in a private residence.
Can I Take My MMJ to a Different State?
No. Medical marijuana patients may face federal and local charges of transporting marijuana if they cross state lines with the drug. This is true even if the states between which they are traveling allow medical marijuana. Should you need to travel with your marijuana, it is best to contact the state's Bureau of Health.
Also, the law requires that the Board of Pharmacy attempt "in good faith to negotiate and enter into reciprocity agreements with other states." This means Ohio is unlikely to accept your out-of-state MMJ card as it hasn't yet entered into any agreements with other states. You can certainly contact a dispensary to ask them directly, though.
What Are the Caregiver Rules?
You can use a caregiver in Ohio, and they can assist a maximum of two patients. Only Ohio residents aged 21+ are permitted to become caregivers. Caregivers can submit their applications directly to the Board of Pharmacy. The registration fee is $25.
What If I Lose My Medical Card in Ohio?
Get in touch with the Ohio Medical Marijuana Control Program and request a replacement card.
When Did Medical Marijuana in Ohio Become Legal?
Ohio decriminalized marijuana possession in 1975, and it was among the most lenient laws in the country at the time. However, the state didn't legalize MMJ for another 41 years. In 2015, a ballot measure to fully legalize marijuana failed at the polls. However, in June 2016, Governor Kasich signed House Bill 523, legalizing the use of MMJ in Ohio.
Marijuana advocates tried to get a fresh recreational legalization bill on the 2022 ballot. However, this proposal is delayed until 2023 at the earliest.
How to Get a Medical Marijuana Card in Cleveland
In January 2020, Cleveland City Council voted to eliminate penalties for possessing up to 200 grams. This is great news for city residents, but they still risk having their weed confiscated. If you're potentially eligible, it is better to schedule a consultation with a doctor in Cleveland. Once approved, you can shop for marijuana in one of the city's numerous MMJ dispensaries.
MMJ Card for Veterans in OH
Veterans applying for an MMJ card in Ohio could be eligible for an application fee reduction. Instead of paying $50, veterans may receive a 50% discount and pay $25.
Final Thoughts on Getting an Ohio Medical Marijuana Card
The Ohio MMJ program is relatively well-established, as is the method of getting a medical marijuana card. You can now avail of the services of companies like NuggMD, which make the entire application process quick and easy. While Ohio has decriminalized the possession of under 100 grams of cannabis, you could still lose your driving license if convicted.
If you are unsure whether you're eligible for MMJ in Ohio, please note that CBD oil is widely available in the state without needing an MMJ card.