Overview
Residents of Colorado should find the MMJ card application relatively straightforward. The state also permits adult use of cannabis. However, there are some advantages to using medical marijuana in Colorado. Learn more in this guide.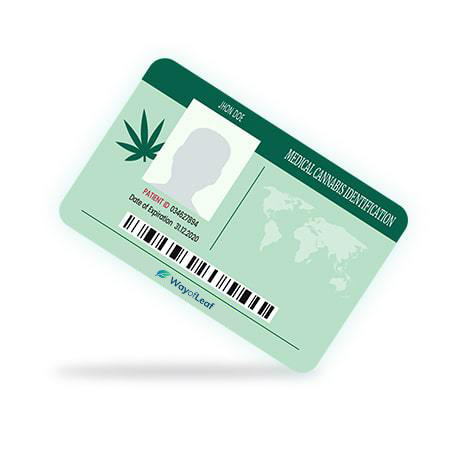 State Program
Approved on
November 7, 2000
Along with California, Colorado is arguably one of the most 'famous' marijuana-friendly states. It was among the first to permit MMJ when 54% of voters approved Amendment 20 in November 2000. The state was narrowly 'beaten' into second place by Washington in terms of becoming the first American state to allow adult-use cannabis. Amendment 64 was enacted in November 2012 and became official the following month. The first recreational sale happened in January 2014.
As it happens, there are some good reasons for becoming a medical marijuana cardholder.
Now that it is possible to purchase recreational marijuana, what's the point of going through the MMJ process in Colorado? As it happens, there are some good reasons for becoming a medical marijuana cardholder. First of all, your cannabis is cheaper due to lower taxes; you don't pay the 10% sales tax, for example. If you are a regular user, the cost of the application process is value for money in the long-term.
You may also discover that a dispensary has a 'medical' side and a 'recreational' one. You may see more potent THC products, and you can also purchase a higher amount than an adult-use customer. Also, MMJ patients aged 18+ can apply, and there is also a provision for minors. Only those aged 21+ can purchase recreational weed in Colorado. If you believe it is worth the effort, keep reading to learn how to get a medical marijuana card in Colorado.
How to Get a Medical Marijuana Card in Colorado
Getting your 'Red Card' in Colorado is a straightforward process. Only residents of Colorado, aged 18+ with a qualifying medical condition, are eligible. While you can still go through the snail-mail process, it is a better idea to apply online. Mail-in applications can take up to eight weeks to process! In contrast, you can have your application confirmed or denied online in a matter of days.
Before you begin, look at the list of qualifying conditions, which we outline a little later.
Step 1 – Set Up Your Online Account
You can complete this step before or after seeing a doctor. Go to the official Colorado medical marijuana website to create your Patient account. You will complete your application here, and upload the relevant documentation. You can also use this account to renew your card when it is about to expire. Make sure you have a valid state ID or driver's license.
Step 2 – Visit a Licensed Physician
A physician's recommendation is a prerequisite for those seeking an MMJ card in Colorado. During the consultation, the doctor will discuss your health condition, lifestyle, and whether you are qualified. They will then determine whether you are eligible. If the physician approves you, they will provide you with a signed certification. Please note that a doctor of osteopathic medicine (D.O.) is also allowed to provide MMJ recommendations.
Step 3 – Complete the Application & Send
At this stage, you should have everything you need to finish the application. The website asks for personal information and details about your cannabis use. You can pick your preferred access to MMJ, whether you want to use dispensaries or grow your supply. There is also the opportunity to add a caregiver. Upload your doctor's certification with the application, and send it.
Some people recommend notarizing your application. You can't use your caregiver, physician, or person signing the payment form as your notary. The date of the notary and the date of the signature must be the same. Submit the forms within ten days of the notary's signature. A complete application includes the following:
Signed physician's certification
A copy of your ID
A fully completed MMJ form. You can decide to notarize if you wish
You must also make the payment at this time. When you complete the process online, it takes 1-3 business days for denial or approval. All applications must be submitted within 60 days of the doctor's exam.
Step 4 – Get Your MMJ Card & Visit a Dispensary
You can print your card once the application is approved. Your Red Card has an expiration and issue date based on when your application is accepted. Start the renewal process at least 30 days before the MMJ card's expiry date. The renewal process involves consulting with a licensed doctor again. On this occasion, they only need to provide an updated certification. Your card is valid for one year.
If you decide to apply by post, send it to the following address:
Colorado Department of Public Health and Environment
4300 Cherry Creek Drive South
Denver, Colorado
80246
Remember, it takes 6-8 weeks to process a mailed application. You must also send it via certified mail. There are hundreds of dispensaries in Colorado, so you are unlikely to face a long journey.
Please note, there are severe penalties in place for those convicted of fraudulently obtaining an MMJ card in Colorado. The possible punishment consists of a $5,000 fine and up to 18 months in jail. Your MMJ card gets revoked for a year.
What Are the Colorado Medical Marijuana Costs?
It costs $25 to apply for an MMJ card in Colorado, and $25 to renew. The fee is waived if your household income is 185% or less than the Federal Poverty Guidelines. You must complete a specific form. The consultation fees in Colorado are among the lowest in the United States. On average, you will pay between $60 and $100.
What Conditions Qualify for a Medical Marijuana Card in Colorado?
Despite Colorado's cannabis-friendly reputation, the list of qualifying conditions is shorter than in many states. They are:
Autism spectrum disorder
Cachexia, or wasting syndrome
Cancer
Glaucoma
HIV/AIDS
Persistent muscle spasms
PTSD
Seizures
Severe Nausea
Severe Pain
Other Information on the Colorado Medical Marijuana License Process
Hopefully, we have made the process seem as straightforward as it is! There is other important information about the program, and we have decided to provide it in the form of answers to FAQs.
How Much Cannabis Can I Purchase with an MMJ Card?
When you have your Red Card, you can buy up to two ounces of usable marijuana per purchase. This is twice as much as a recreational user. This means you could buy that amount every single day if you can afford it. If you decide to purchase cannabis concentrate or edibles, the limit is eight grams if they contain more than 800mg of THC.
How Much Cannabis Can I Grow at Home?
You are allowed to grow up to 12 plants at home without any further action barring your MMJ application. This is the limit per residence, no matter how many adults live there. Up until a few years ago, MMJ patients were allowed to grow up to 99 plants if their physician said there was a medical need. These days, MMJ patients and their caregivers can grow up to 24 plants, but only if they register with state and local authorities. Your crop must remain out of view of the public, with adequate safety protocols.
Does Colorado Have Any Reciprocity Laws?
There are no reciprocity laws for out-of-state MMJ patients. However, they are free to visit the state and purchase an ounce per transaction if they are aged 21+.
How Do I Appoint a Caregiver?
You are allowed to appoint an individual aged 18+ to become your caregiver. However, they can't be your physician, have a licensed MMJ business, or have a primary caregiver themselves. There are four different 'types' of caregiver, according to Colorado's MMJ program:
Advising: Provides advice to MMJ patients on the use of cannabis.
Parents: For patients aged 17 or younger.
Cultivating: Grows cannabis on behalf of the patient.
Transporting: Is permitted to transport the MMJ to housebound patients.
There is a separate Caregiver account on the official Colorado MMJ website. A caregiver is allowed to have a maximum of five patients at a time.
How Do Minors Apply?
Applicants aged 17 or less require two doctors to diagnose them with a debilitating medical condition. At least one of these physicians must explain the risks and benefits of MMJ to the applicant and parents, who must live in Colorado. Both parents must consent to the use of cannabis in writing, and one must apply in writing to serve as a caregiver.
Where Can I Use My Cannabis?
Colorado MMJ patients are not permitted to use cannabis in a way that endangers the health or wellbeing of any person. You are also not allowed to use it in a public place. Make sure you consume it at home or in a private residence.
Where Can I Purchase MMJ in Colorado?
While the answer isn't 'everywhere,' it certainly seems like it! By the start of 2020, there were 572 retail stores and 438 licensed MMJ stores. There are 14.1 dispensaries per 100,000 Colorado residents, a figure that places it fourth in the nation. Only California and Washington have higher marijuana tax revenues. Total annual legal sales in the state are closing in on $2 billion.