Overview
Alabama's Governor, Kay Ivey, signed SB 46 into law in May 2021, thus legalizing medical marijuana in the state. However, eligible patients will probably have to wait until September 2022. It is also worth noting that the Alabama MMJ program does not allow patients to smoke or vape marijuana.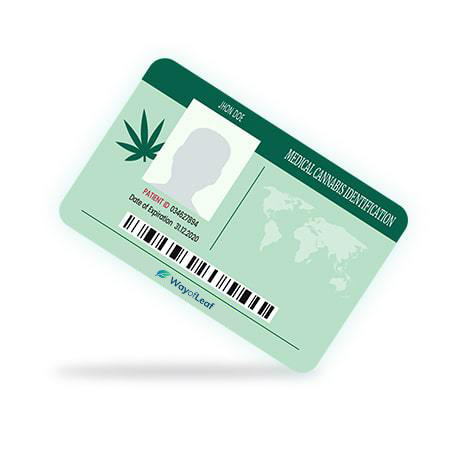 State Program
Approved on
MAY 17, 2021
Alabama banned marijuana in 1931, and the state remained rigidly against the plant for approximately 90 years. Numerous attempts to legalize medical marijuana in recent times failed, beginning with The Alabama Medical Marijuana Patients Rights Act in 2012. Another bill, three years later, didn't make it as far as the Senate.
Even legislation to reduce cannabis penalties failed in 2019. Therefore, it was a major surprise to hear that Governor Kay Ivey signed Senate Bill 46 into law on May 17, 2021. She did so after the bill easily passed the Senate in February 2021 and the House in May 2021.
The law became effective immediately, although the state doesn't need to have the infrastructure in place until September 1, 2022. As a result, there is no means of applying for MMJ or buying it before then. This guide outlines how to apply for a medical marijuana card in Alabama and provides up-to-date information on the program's provisions.
Need a Medical Marijuana Card? Let us help by Starting Here

How to Get a Medical Marijuana Card in Alabama
First and foremost, you can only apply if you are a resident of Alabama aged 19+. Minors have to go through the same process but require a designated caregiver. You must also have one of the qualifying medical conditions, which we outline a little later.
While we don't yet have full information on how the program will operate, a significant number of the important details are already available. According to the MMJ legislation, Alabama Medical Cannabis Commission members were appointed by July 1, 2021.
MMJ patients must wait for the creation of the Alabama Medical Cannabis Patient Registry System in September 2022.
There are 14 people on the Commission. However, these individuals will not be confirmed by the state senate until February 2022, though a special legislative session is possible before then.
The State Board of Medical Examiners had to adopt requirements by December 2021. Then the Commission had to create a system that lets people apply for licenses to produce, transport, and sell cannabis.
As far as MMJ patients are concerned, they must wait for the creation of the Alabama Medical Cannabis Patient Registry System. Therefore, you will need to hang in there until September 2022 before you can submit your application. When the time comes, here is the process.
Step 1 – Visit a Licensed Physician to Receive Your Recommendation
Alabama will follow the lead of almost every other state with an MMJ program. Remember, you must be at least 19 years old in Alabama, rather than 18, as per most other locations. Schedule a consultation with a licensed doctor in the state. They will ask questions about your medical condition.
The current law says the doctor must verify that you have a qualifying medical condition. They must also determine that conventional therapy and treatments have failed to help.
Step 2 – Apply to the Alabama Medical Cannabis Commission
Once you receive a doctor's recommendation, you will have the chance to register with the state's marijuana patient registry system. Those looking to apply will know if they can apply online or via a postal address closer to the time.
Step 3 – Receive Your MMJ Card & Start Purchasing Cannabis!
At present, the state has yet to release information on how long it will take to process applications. It seems likely that you'll receive a physical MMJ card in the post a few weeks after approval. There are no details on whether applicants will also receive a temporary digital card.
What Are the Alabama Medical Cannabis Card Costs?
While the state has yet to confirm it, the suggestion is that the maximum application fee will be $65. The cost of a doctor's consultation will probably range from $150 to $300. The Commission has yet to decide how long a card is valid, though it will probably be 12 months.
What Are the Qualifying Conditions for Medical Marijuana in Alabama?
Here are the medical conditions that could qualify you for an MMJ card under Alabama's program:
Depression
ALS
Autism spectrum disorder
Parkinson's disease
PTSD
Tourette's syndrome
Crohn's disease
Sickle cell anemia
A terminal illness
Epilepsy or any condition that causes seizures
Cachexia, weight loss, chronic pain, nausea, or vomiting related to cancer
Nausea or weight loss related to HIV/AIDS
Spasticity associated with ALS, spinal cord injury, or MS
Any condition that causes chronic or intractable pain where conventional treatments and therapies haven't worked
Persistent nausea that traditional treatments haven't helped
Other Information on the Alabama Medical Marijuana Process
Those hoping that MMJ in Alabama will lead to recreational cannabis in other states are likely to be disappointed. Even lawmakers who supported this bill are adamant that the state will only permit marijuana for medical reasons.
In its current form, it is stricter than many other MMJ programs in the United States. Here is some further information based on what we know at present.
How Much Marijuana Can I Purchase & Possess in Alabama?
The law states that MMJ cardholders can possess up to 70 daily doses of medical cannabis in 12 months. The Commission has yet to decide how long a patient's prescription can last before it is renewed. The maximum daily dose is 50mg of THC.
However, if the patient is terminally ill or the physician believes it is medically appropriate, the dose can increase to 75mg of THC a day. MMJ patients who use a higher dose will have their driver's license suspended. The Commission may implement a 60-day limit before MMJ sales begin in 2022.
What Types of Marijuana Can I Buy?
MMJ patients in Alabama will NOT be allowed to smoke or vape cannabis. It is also illegal to put cannabis into food, sell it as a raw plant, or cover it in sugar! However, eligible cardholders can avail of capsules, topicals, liquids, and oils for use in an inhaler, and non-sugar-coated gelatinous cubes, lozenges, or cuboids. Other legal forms of consumption include nebulizers, suppositories, and transdermal patches.
What Are the Penalties for Possession with No MMJ Card?
At present, the possession of any amount of cannabis is a misdemeanor. You could receive a prison sentence of up to a year and a fine of $6,000. If you are caught with any amount for a reason other than personal use, you are punished with a mandatory minimum prison term of one year and one day because it is a felony. The sale of any amount carries a minimum term of two years and a maximum of 20 years.
Can Alabama MMJ Cardholders Grow Cannabis at Home?
No. It will remain illegal to cultivate cannabis at home. Only companies with the requisite licenses can grow marijuana in Alabama.
Where Can MMJ Patients Buy Marijuana?
The state intends to issue 12 cultivation licenses and four processor licenses. Four dispensaries will also receive licenses, and they can have a maximum of three locations in other countries. Therefore, there will be a maximum of 12 dispensaries. In total, only five facilities can cultivate, process, transport, and dispense marijuana in Alabama.
Where Are MMJ Users Allowed to Consume Cannabis?
Even as an MMJ cardholder, you can only use marijuana in a private residence. Please note that the state has no plans to protect employees with medical cannabis cards. You can still have your contract terminated for testing positive for THC metabolites during a drug screening. In fact, employers don't have to permit or accommodate the use of MMJ.
Employers can refuse to hire an individual or fire them for using medical marijuana, even if the person does so legally.
They can refuse to hire an individual or fire them for using medical marijuana, even if the person does so legally. Companies can also create a drug testing policy against employees that use MMJ.
Does Alabama Have Reciprocity with Other States?
No. The Alabama MMJ program has no reciprocity with other states.
Can MMJ Cardholders Appoint a Caregiver?
Yes. MMJ patients can appoint a caregiver to buy and transport the cannabis on their behalf. This individual must apply for a registry card and receive approval. They are unable to consume marijuana themselves unless they also have a medical marijuana card. Caregivers can have more than one patient but must pay for a registry card for each one. The state law also makes provisions for limiting the number of patients a caregiver can serve later on.
Minors can also apply for an MMJ card in Alabama but need to have a registered caregiver. Also, they are not allowed to use products containing more than 3% THC.
We hope the above information has helped you understand the new Arizona medical marijuana program. We will update this guide as and when new information becomes available.
Need a Medical Marijuana Card? Let us help by Starting Here