Overview
Swift CBD is responsible for innovative CBD solutions. They've consulted with some of the leading scientific and research-oriented individuals in the industry. This has resulted in a product that provides maximum purity and bioavailability for an uplifting CBD experience.
Ingredients
Hemp oil, CBD extract, and natural flavors
Recommended use
Place three sprays under the tongue a few times a day or as needed.
Extraction process
CO2 extraction
Medical benefits
Better sleep
Stress
Anxiety
Nausea
Chronic pain

*All the data provided is for oil products only
Swift CBD: Quick Summary
Pros
Convenient and easy-to-use sublingual spray
Rapid absorption formula
90-day money-back guarantee
Cons
Only one product available (no variety)
Low potency (300mg)
Read our full Swift CBD review below to find out everything there is to know about this innovative brand. Or, if you're ready to shop, head over to the company's official website.
Swift CBD Review
Swift CBD is a brand that falls under parent company, Nutra Pure. Based in Vancouver, Washington, Nutra Pure is at the forefront of research and distribution in the hemp arena. With years of experience in the nutritional supplement space and as a pioneer in research into the commercial use of hemp, the company is committed to producing superior products.
Swift CBD combines world-class research with convenience to create its superior CBD oral spray. Unlike many of the other brands we review here at WayofLeaf, which feature a wide selection of products, Swift only has one option. Although we usually favor brands that have a bit of variety, it's good to come across one that specializes in a specific product.
Rather than creating a large range of subpar products – just for the sake of having more choice – Swift CBD invests all of its resources into creating the best possible sublingual CBD spray. It took leading scientists and experts two years to develop Swift, which is designed to offer quicker absorption in the form of an easy-to-use spray.
What Products Did We Review?
Swift CBD is the proud creator of a superior CBD delivery system: CBD spray designed to maximize bioavailability. This is the only product sold by the brand. It's been developed to be used while on-the-go and comes in a small spray bottle, making it convenient for users to carry with them to work, the shops, gym, or elsewhere.
You won't find any gimmicky products or promotional items here, just trustworthy and reliable CBD. Swift is a clear and concise brand that resonates with a market desperately seeking transparency and value. The company website is complete with all necessary information but isn't filled with pointless jargon designed to overwhelm and confuse customers, which is always refreshing to see.
Swift CBD Sublingual Spray: What to Expect
Each bottle of Swift CBD oral spray contains 300mg of highly-concentrated CBD and no trace of THC. The brand uses CBD isolate, which is extracted using an environmentally-friendly CO2 extraction process to ensure the purest CBD is obtained. The CBD is sourced from organic hemp grown in Colorado. This ensures the hemp is free of harmful herbicides, pesticides, and other potentially dangerous substances.
The spray has been designed to provide users with maximum purity, bioavailability, and convenience. Unlike traditional CBD tinctures, which need to pass through the digestive system, the spray is broken down into tiny CBD particles and ready for easy absorption through the lining of the mouth almost immediately. According to Swift, users can expect to experience the beneficial effects of CBD within just 2 – 3 minutes of use.
Each spray of Swift is packed with 3.3mg of CBD, and the recommended serving size is three sprays. Therefore, each serving delivers approximately 10mg of CBD.
Swift has a strong commitment to transparency, especially when it comes to verifying exactly what is in every bottle of CBD spray. Therefore, every product batch is tested three times: once at harvest, once at the production facility, and lastly by an independent third-party laboratory.
These lab test results are available to view on the company website and date back 24 months for every batch. This is important because it means customers can see exactly what they're buying and ensure the product is pure and safe for consumption.
Swift CBD: Finding a Solution for Your Lifestyle
Swift CBD's sublingual spray gives consumers a decent dose of CBD in each serving. It can be custom-tailored to fit any busy lifestyle and for any budget. The brand offers three price point packages, whereby customers can purchase larger quantities at a discounted rate.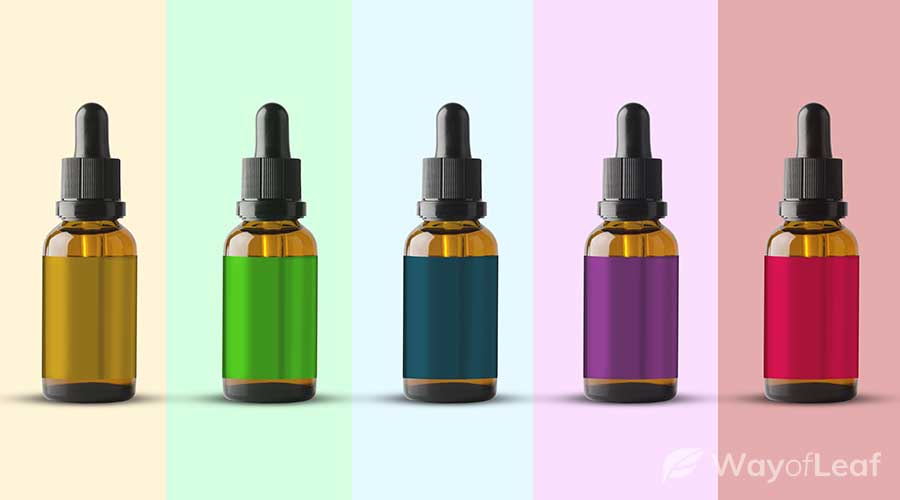 Starter Pack
The starter pack is great for newbies or anyone just curious about the brand and its innovative CBD spray. Each 30ml bottle of spray has a total CBD content of 300mg and retails for $49.99.
3-Bottle Pack
The three-bottle pack is great for customers already familiar with the product and wanting to ensure their supply lasts for a while. Alternatively, it can make for a great gift for a friend or family member. Three bottles retail for $119.99, which equates to $39.99 per bottle –  a saving of $9.99 per bottle.
6-Bottle Pack
This is the perfect package for anyone looking to enjoy maximum savings. Six bottles retail for $209.99, which means customers will enjoy a total saving of $89.95 – $15 per bottle. This is an excellent option for anyone wanting to stock up on their CBD spray supply or looking to share their stash with friends and family.
What Else Should I Know About Swift CBD? A Few Insightful Tidbits
It's very clear that Swift CBD is a brand committed to producing the most efficient sublingual CBD formula on the market. The company is so confident in the quality of its spray that they offer a 90-day satisfaction guarantee.
If customers aren't delighted with Swift CBD, there is the option to request a full refund with 90 days of the purchase date. The company claims that its return process is hassle-free, so getting your money back shouldn't be too much of an issue. You will just need to send the bottle back.
As for ingredients, the formula is free of any unnecessary additives or preservatives. In addition to hemp-derived CBD, Swift's oral spray also contains MCT oil, water, mint flavor, xanthan gum, carbopol, sucralose, and sodium benzoate. The mint flavor makes for a nice, refreshing taste.
Lastly, it's worth noting that Nutra Pure (the parent company) has an A+ rating with the Better Business Bureau. This means that the company is viewed as having a transparent and interactive relationship with customers.
Swift CBD Review: Summary & Where to Buy
Swift CBD is a reputable brand offering one well-designed, superior CBD product in the form of its oral spray. The company values transparency and tests each and every product batch to ensure customers receive a CBD formula that is pure and safe to consume.
The CO2 extraction method is used to obtain the highest-quality hemp. Moreover, the spray is free of pesticides and herbicides and doesn't contain any artificial ingredients.
There are a few package options to choose from, depending on the customer's unique needs and budget. If you're interested in trying Swift CBD, be sure to head on over to the website for a full overview of the brand's superior sublingual spray.