Overview
Swift CBD is responsible for innovative CBD solutions. They've consulted with some of the leading scientific and research-oriented individuals in the industry. This has resulted in a product that provides maximum purity and bioavailability for an uplifting CBD experience.
Ingredients
Hemp oil, CBD extract, and natural flavors
Recommended use
Place three sprays under the tongue a few times a day or as needed.
Extraction process
CO2 extraction
Medical benefits
Better sleep
Stress
Anxiety
Nausea
Chronic pain

*All the data provided is for oil products only
Swift CBD: Quick Summary
Pros
Convenient and discreet
Effective CBD formulation
90-day money-back guarantee
Uplifting
No side effects
Promotes wellbeing
Cons
Expensive
Some may not like the flavor
Read on for the complete Swift CBD review.

15% Coupon Code: CBDPure15
Swift CBD Review
Swift CBD combines world-class research with convenience with their potent CBD oral sprays. This was evident in the top-notch quality of their products. Our team took their CBD for several weeks and found some surprising but fantastic effects.
For example, I suffered from headaches and often had a hard time falling asleep. After using Swift CBD for two weeks, I found that my head pain intensity decreased, and I was able to sleep at night. I often woke up feeling more energized than I had in a long while.
Others on the team felt more relaxed and at ease. A few agreed that they felt relieved of some aches and pains, and some experienced better sleeping patterns.
There were some other perks as well. First, what we loved the most about their CBD is that it didn't interrupt our routines. There were no special drinks or concoctions we had to make. For people with hectic and often overwhelming schedules, this was a relief. We were able to get a boost of CBD quickly and without a hassle.
We also felt that the bottle, with its slim and sleek design, was inconspicuous. Therefore, we didn't feel strange taking it out and spraying, and received no comments or looks while taking it. Its discreet nature allowed us to take it comfortably to the gym, for walks after work, and to dinner parties with friends.
What Products Did We Review?
After we decided that Swift CBD was the company to try, we reviewed their maximum savings package. We received six bottles and used one for each member of the team. A bottle held 300mg of CBD, and a serving was three sprays.
We took note of how we felt each day and any other impressions. We gave the product a try over a few weeks. The spray was convenient to stow. It fit perfectly in a bag or a purse, and everyone on the team felt it was great to have in a pinch.
The sprays worked well with our various workout gear, including zippered pockets, pouches, and sleeves.
Swift CBD: Finding a Package for Your Lifestyle
The Swift CBD Sublingual spray gives consumers a potent dose of CBD in each serving. It can be custom-tailored to fit any busy lifestyle and for any budget. They offer a selection of price point packages that can provide any person with the reassurance that quality CBD is always within reach.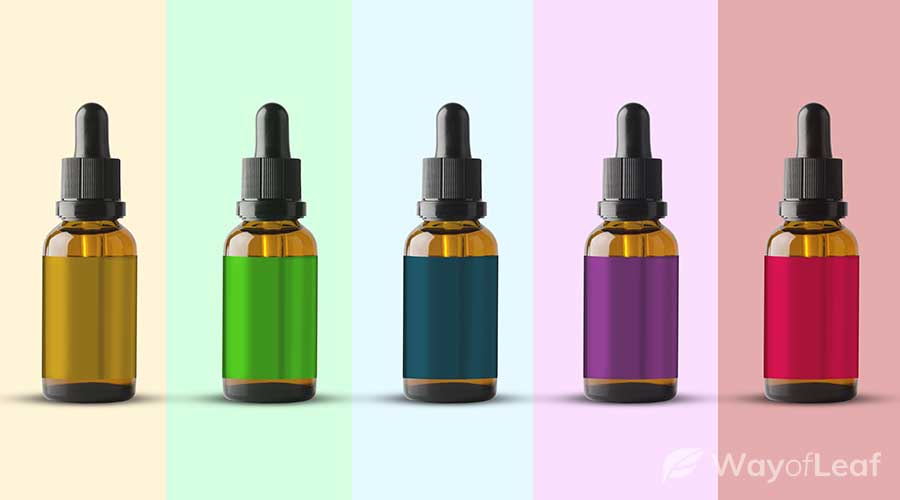 You won't find any gimmicky products or promotional items, just trustworthy and reliable CBD. They offer a clear and concise brand that resonates with a market that seeks transparency and value. We liked that they conduct lab tests on all of their products. These impartial third-party tests let us know what we could find in each serving, so there was no guesswork or uncertainty.
There was also no hiding their prices or packages behind jargon or crisp marketing. Consumers can purchase any of the products below:
Starter Pack
The starter pack is great for the newbie or those just curious about the brand. A bottle of their CBD spray contains 30ml for a total of 300mg of CBD. Each bottle is quite affordable at only $49.99.
Each blast of CBD is potent, so these last consumers a while. Meanwhile, each serving provides 10mg of CBD.
Most Popular Option
The most popular option includes three bottles. This option could be perfect for anyone looking for supplies to last a while. However, it can function just as well as a gift for a few friends. The price point is relatively affordable, at only $39.99 each.
Maximum Savings Package
If you're looking for maximum savings, this is the package for you. This price point comes with six bottles for a total of 1800mg of CBD spray. Consumers can save up to $90 with a price point of only $209.99. This package is an excellent choice for anyone that wants to stock up or give out the CBD to friends or loved ones.
What Else Should I Know About Swift CBD? A Few Insightful Tidbits
Swift CBD seems dedicated to making quality CBD. Their CBD is a pure isolate. They work with medical and scientific experts to create a product that is effective and has no side effects. We believe they've succeeded.
Many on our team enjoyed the results, including better sleep and less pain. It is an affordable buy, and there are a few options to choose from. However, there are a few other perks to this CBD as well, including:
No harmful pesticides or chemicals
No additives or preservatives
Each bottle has less than .03% THC
Cultivated from American grown hemp
Features a carefully designed CBD delivery system
Swift CBD Review: Summary & Where to Buy
Swift CBD began in 2016 with a simple mission: to create quality CBD. Their CBD comes from Colorado farms, where hemp is high-grade and held to stringent standards. Each bottle contains 300mg of CBD and a no-fuss spray pump.
They utilize superior methods to get the most out of their hemp. There are no pesticides or herbicides and artificial ingredients. The result is a potent product that individuals can enjoy for various reasons, including aiding with mobility, assisting with chronic pain, or helping with sleep.
They have a few packages to choose from, and each can fit unique needs and budgets. Consumers interested in purchasing can do so on their website. They have a myriad of shipping options, and due to their low THC levels, consumers in many areas of the country can get their products delivered right to their door.