Wedding Cake Strain Overview
The Wedding Cake strain is a beautiful union of potency and flavor. Apart from its delicious vanilla aftertaste, it provides uplifting and relaxing effects. Medicinal consumers say this strain helps to alleviate pain and offers short-term relief from depression.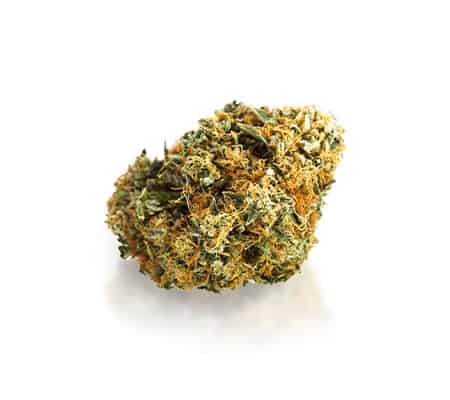 Common usage
Anxiety
Depression
Nerve pain
Effects
Calming
Happy
Relaxation
Growing info
7-9 week flowering time (indoor). Produces high yields using sea-of-green training. BUY SEEDS FOR THIS STRAIN AT OUR #1 RATED
ONLINE SEED STORE: HOMEGROWN
In recent years there have been a number of Cannabis Wedding Expos aimed at soon-to-be-wed, weed-loving couples. At these Expos, couples can see what cannabis products are on offer so that they consider how best to incorporate weed into their wedding day.
We can't think of a more appropriate hybrid than the Wedding Cake strain for newlyweds to enjoy on their Big Day. That said, you don't have to be getting married to try Wedding Cake, but you do have to be used to high-THC strains, as this one is seriously potent!
Try Legal THCA Flower
Want to experience the qualities of THC-A flower? The amazing brand Premium Jane just launched their new line, including strains like OG Kush, Purple Cream, and Blue Dream Pie. Averaging 23% THC-A, there's so much to love with these flowers. Try them today to get 20% off using WayofLeaf's exclusive coupon code: THCAWOL
What Is the Wedding Cake Strain?
Wedding Cake weed is a slightly indica-dominant hybrid with a 60:40 indica to sativa ratio. Confusingly, there are a couple of different Wedding Cake strains on the market, and while they share the same name, they have very different lineages.
The Wedding Cake strain discussed in this review is a cross of Cherry Pie and Girl Scout Cookies (GSC). If you are from Canada, you may know this strain by its other name, Pink Cookies.
The other is a cross of Animal Mints and Triangle Kush, and apart from Wedding Cake, its other name is Triangle Mints #23.  That strain was bred in Southern California initially, and later, a breeder called Kind Love helped bring it to the Rocky Mountains in Colorado.
Wedding Cake is a highly potent strain with an average THC content of around 25%. Therefore it is entirely unsuitable for novices. However, experienced cannaseurs who consume Wedding Cake weed in moderation should enjoy this strain's euphoric high.
Most users describe Wedding Cake's effects as uplifting and relaxing, making it an excellent after-dinner strain.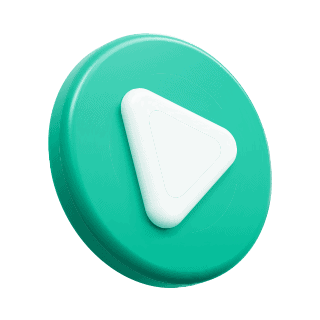 Shop authentic Wedding Cake strains near you
Parker Curtis and the award-winning team at Homegrown Cannabis Co. in Humboldt County, CA, have put together a free 5-part DIY growing series (along with step-by-step eBooks) that are changing the way people grow cannabis at home. Check out the 100% free online series (and shop authentic Wedding Cake seeds near you) using the link below
Aroma
With a name like the Wedding Cake strain, you'd expect it to have a sweet flavor and aroma, and it doesn't disappoint. The sweetness hits you right away when you first smell its delicious vanilla scent. Wedding Cake also contains subtle hints of earth and pepper, which complement its sweeter notes nicely.
This strain's notes proved that its backcrossed genetics mixed well and kept the all-important tart and sugary qualities of its lineage.
Flavor
The Wedding Cake strain's aroma gives a good indication of what this strain tastes like. Wedding Cake initially has a peppery taste on the inhale, but its more robust earthy flavor soon takes over. The sweeter, vanilla notes are most prominent on the exhale and leave a lingering, pleasantly sweet aftertaste.
We recommend using a vaporizer at a low-temperature setting if you want to get the best flavor.
Appearance
Wedding Cake plants have a typical indica-like appearance and are short and bushy with thick foliage and dense buds. The leaves are forest green in color, and as the plant matures, a purple hue becomes more prominent.
Wedding Cake Strain Grow Info
Cultivators can opt to grow the Wedding Cake strain using seeds or by cloning, i.e., using a cutting from a mature female plant.
Wedding Cake plants grow short and bushy, so they are suitable for indoor cultivation. If growing the Wedding Cake strain indoors, please note that it does best in nutrient-rich soil. It is essential that indoor growers have a good ventilation system in place to increase airflow and manage humidity levels in their grow room.
Wedding Cake plants are fairly high maintenance, and regular pruning is essential to keep their dense foliage under control. Furthermore, experienced growers recommend using the Sea of Green (SOG) method when cultivating the Wedding Cake strain.
Wedding Cake grows well indoors, and it is best if you use soil as the growing medium.
The SOG method will allow indoor growers to maximize the number of plants (and, therefore, their yield) in a limited grow space. Advanced growers suggest sowing four seeds per square meter. Click on the Sea of Green link above for a more detailed description of how to use the SOG method when growing marijuana indoors.
Wedding Cake's indoor flowering period can be as short as seven weeks but can take up to nine weeks, depending on what growing methods you employ. The good news is that Wedding Cake's indoor yield is between 18-21 ounces per square meter.
If you grow the Wedding Cake strain outside, please note that it does best in a warm and sunny climate. The outdoor harvesting time is typically from late September to mid-October, and a bountiful harvest of 21 ounces per plant awaits successful outdoor Wedding Cake growers.
THC Content – Highest Test
Users of Wedding Cake know it is a heavy hitter. Lab results have revealed versions of this strain with a THC content of 27%! We have written about how a strain's THC content doesn't necessarily provide the high you expect.
However, Wedding Cake is as potent as its lab report suggests; arguably more so! We DO NOT recommend this strain if you are a weed-smoking novice.
CBD Content – Highest Test
The Wedding Cake strain contains only trace amounts of CBD. The highest CBD level recorded is believed to have been only 0.03%, and most samples typically contain 0.01%.
However, it does contain approximately 1.11% of the terpene beta-caryophyllene, which creates a similar response to high-CBD strains like Harlequin. Like CBD, beta-caryophyllene has anti-inflammatory and antioxidant properties, which is why Wedding Cake is a go-to medicinal strain for some.
Medical Benefits of the Wedding Cake Strain
Cannabis consumers use Wedding Cake to manage anxiety and depression due to its relaxing and uplifting effects.
Wedding Cake is a popular medicinal marijuana strain and is often used for musculoskeletal pain such as arthritis, sciatica, and fibromyalgia.
Possible Side Effects of the Wedding Cake Strain
The most common side effects associated with the Wedding Cake strain are cottonmouth and red eyes. However, as the Wedding Cake strain can contain up to 27% THC, some may experience adverse reactions such as paranoia, anxiety, or dizziness.
Final Thoughts on the Wedding Cake Strain
Wedding Cake is a highly potent strain popular among recreational and medicinal marijuana users alike. Recreational users enjoy its relaxing and uplifting effects, and medicinal consumers use this strain to address pain, anxiety, and depression.
Please note that the Wedding Cake strain has an extremely high THC level (up to 27%). While this THC level is considerably lower than what you would encounter while dabbing a cannabis concentrate, it is at the top end for a marijuana strain. Therefore, we do not recommend Wedding Cake weed for beginners or individuals with a low tolerance to high THC strains.
Try Legal THCA Flower
Want to experience the qualities of THC-A flower? The amazing brand Premium Jane just launched their new line, including strains like OG Kush, Purple Cream, and Blue Dream Pie. Averaging 23% THC-A, there's so much to love with these flowers. Try them today to get 20% off using WayofLeaf's exclusive coupon code: THCAWOL