Royal Gorilla Strain Overview
The Royal Gorilla strain features a fantastic high and bold undertones of wood, pine and lemon. It also has an incredible THC average between 24 and 26%! The result is a powerful strain that will relax, soothe and uplift users.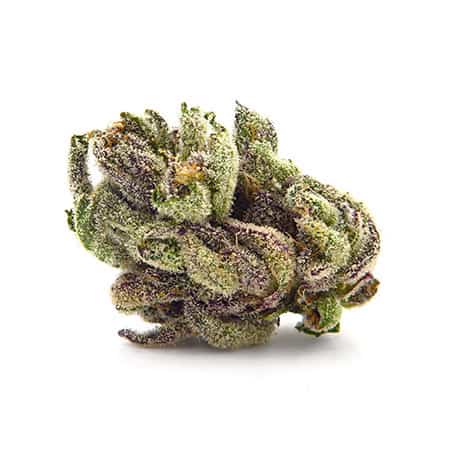 Flavors
Citrus
Diesel
Earthy
Lemon
Piney
Sweet
Common usage
Anxiety
Chronic pain
Depression
Fatigue
Migraines
Stress
Effects
Body high/numbing
Calming
Happy
Relaxation
Spacy/cerebral
Uplifting
Growing info
Royal Gorilla blooms indoors in 8-9 weeks. Outdoor harvest begins around mid-October. BUY SEEDS FOR THIS STRAIN AT OUR #1 RATED
ONLINE SEED STORE: HOMEGROWN
The Royal Gorilla strain is an indica-dominant hybrid that Royal Queen Seeds originally created. It's an incredibly powerful hybrid that was only available in the United States until recently. With THC levels that often exceed 25%, you can expect a spectacular high of wonderful relaxation together with a balancing, uplifting euphoria.
Royal Gorilla has great medicinal potential and can be a good choice for helping with chronic pain and other health conditions. This is one of the most talked-about cannabis strains to come out of the US in a very long time. It has quickly established itself as a connoisseur favorite in the country.
Try Legal THCA Flower
Want to experience the qualities of THC-A flower? The amazing brand Premium Jane just launched their new line, including strains like OG Kush, Purple Cream, and Blue Dream Pie. Averaging 23% THC-A, there's so much to love with these flowers. Try them today to get 20% off using WayofLeaf's exclusive coupon code: THCAWOL
What Is Royal Gorilla?
Royal Gorilla is an indica-dominant hybrid; 60% indica and 40% sativa. Its breeders created it by crossing the classic Sour Dubb and Chem's Sister, and Chocolate Diesel strains. If you're looking for a super well-balanced high that hits the body and mind, this is the strain for you.
Royal Gorilla is one of the most popular cannabis strains in America. But its discovery was completely coincidental. Two Breeders from the United States, Lone Watie and Joesy Whales, discovered the strain after Whale's Chem Sis plants hermied accidentally and pollinated his Sour Dubb – something which is typically a disaster if it happens to cannabis breeders.
We don't know exactly why, but Watie decided to keep some of the "spoiled" seeds when Whales tossed out the plant. Later, perhaps out of curiosity, Watie germinated some of the seeds, and what emerged from the soil was one of the most spectacular strains in recent times – Royal Gorilla.
Immediately, the two passionate breeders knew they had created something very special and were pleasantly shocked by the results of the first THC measurements. On average, the Royal Gorilla strain has THC levels of about 25%.
Royal Gorilla induces a potent effect that is very relaxing, perfect for stress relief and chilling out. However, what makes the high extra special is that the chilled effect is balanced with a happy and uplifting high.
Aroma
Royal Gorilla has a sweet and earthy aroma enriched with pine and lemon notes. This makes for a great-tasting smoke that will impress even the pickiest of cannabis connoisseurs.
Flavor
Royal Gorilla has a sweet woody pine flavor and features a light lemony diesel exhale. The foundation is a sweet earthiness, with notes of lemon and pine from the terpenes limonene and pinene.
Appearance
The Royal Gorilla plant grows massive buds that feature wonderful lime-green leaves. Thanks to its strong resin production, the leaves become covered with an abundance of trichomes that sparkle beautifully in the sun.
Royal Gorilla Strain Grow Info
Royal Gorilla probably isn't a strain that you would choose for its yields, which are rather moderate. The focus on this strain is the quality of the bud, rather than the quantity. It quickly conquered growers with the exceptionally high-quality of its flowers. Although the yield is average, the plant has unbelievably resin-heavy buds that release a mouth-watering floral aroma.
It is possible to grow Royal Gorilla indoors or outdoors, but it is better for indoor cultivation. It's a fast-flowering variety, and when growing indoors, the plant can be harvestable after 8-9 weeks of bloom. In outdoor cultivation, it's ready to harvest in mid-October and delivers a maximum production of 500-550g per m2.
In the grow-op or outdoors in a dry, warm climate, Royal Gorilla is a superior performer. Mature plants grow to a medium-tall size and feature an abundance of sprawling secondary shoots. We highly recommend early training and pruning.
Royal Gorilla seeds are available to purchase from Royal Queen – the original creators.
THC Content – Highest Test
As if an incredible 24-26% of THC wasn't crazily high enough, some strains could weigh in at a spectacular 30%. This is the highest level of THC that has been measured in any strain to date.
CBD Content – Highest Test
Royal Gorilla is all about the THC level. There is not much information available on its CBD content. However, Royal Gorilla doesn't seem to exceed 1% CBD.
Medical Benefits of Royal Gorilla
The Royal Gorilla potency makes it a great strain for medicinal users who are looking for a strong herb to help manage the symptoms of their health conditions.
As we've mentioned, Royal Gorilla packs a super potent high that hits hard and keeps coming thanks to its potent THC level. The high starts in the head and is accompanied by a lifted effect that creeps up on the back of your mind and fills you with a sense of ease and euphoria. As your mood enhances, a sense of calm will come over you, keeping you grounded and totally relaxed in both body and mind.
With these long-lasting effects and the high THC level, users say Royal Gorilla is great for treating conditions such as:
Depression
Chronic fatigue
Chronic pain
Mood swings
Chronic stress
Migraines and headaches
Possible Side Effects of Royal Gorilla
We couldn't find any specific side effects that are linked to Royal Gorilla. However, minor side effects are always a possibility, especially with high THC strains. Here are a few of the most common side effects associated with weed:
Dry/cottonmouth
Dry eyes
Distorts sense of time
Enhance appetite
Dizziness
Final Thoughts on Royal Gorilla
Whether you're looking for something to calm you down, lift your spirits, or relieve stress, Royal Gorilla could be just the strain for you. It's also great for relieving pain, fatigue, depression, and headaches.
Royal Gorilla has already won multiple awards, including the 2014 Cannabis Cup and the 2015 World Cannabis Cup, where the strain won first place in the Best Hybrid category. Royal Gorilla is a truly spectacular hybrid with fans all across the world.
Try Legal THCA Flower
Want to experience the qualities of THC-A flower? The amazing brand Premium Jane just launched their new line, including strains like OG Kush, Purple Cream, and Blue Dream Pie. Averaging 23% THC-A, there's so much to love with these flowers. Try them today to get 20% off using WayofLeaf's exclusive coupon code: THCAWOL