Pink Panties Strain Overview
The Pink Panties strain is a delicate and flowery strain that is every bit as relaxing as being in nothing but your underwear. It is citrusy and floral in terms of flavor, and is even a bit sweet on exhale. It offers a creative and relaxing high, so it makes for a great evening smoke, lounging around painting or drawing, perhaps in your undergarments.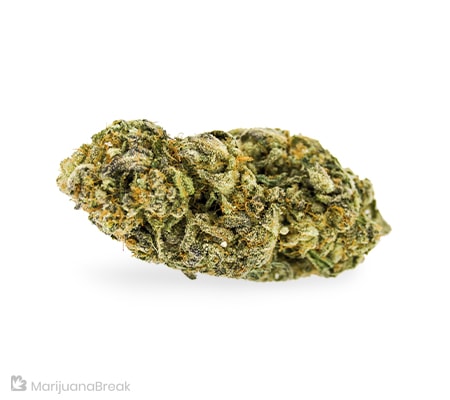 Flavors
Citrus
Flowery
Sweet
Common usage
Anxiety
Chronic pain
Inflammation
Effects
Creativity
Euphoria
Relaxation
Growing info
Can be grown both indoors and outdoors, given that it has a humid and warm environment. Expect a flowering period of about 7-9 weeks if growing indoors, or a harvest in late September if growing outdoors. BUY SEEDS FOR THIS STRAIN AT OUR #1 RATED
ONLINE SEED STORE: HOMEGROWN
Breathe deep with this strong and sedating yet functional cannabis type…
Pink Panties, with its silly and scandalous name, has become quite a legend throughout the world of marijuana. With mysterious origins, which we will dive deeper into later on in this article, the genetic history of this strain is intriguing and fascinating. Known for its mentally and physically relieving effects, many turn towards this strain for its calming properties.
Medically-speaking, Pink Panties has been known to assist with minimizing anxiety, stress, pain, inflammation, insomnia, and depression. Grown correctly, this cannabis type can be extremely potent with high levels of THC, making it worth your money in the long run. Whether you intend to cultivate Pink Panties on a small or large scale, or if you simply are looking to enjoy some top quality bud, this marijuana certainly has a lot to offer, especially for those that seek a strain that can help relieve mental blocks, challenges, and difficulties. Pink Panties is, by all means, a deeply therapeutic strain, which is part of what makes it so attractive worldwide.
Let's take a look at the interesting back story of Pink Panties, along with the characteristics and qualities that make this marijuana type so phenomenal and outstanding.
Try Legal THCA Flower
Want to experience the qualities of THC-A flower? The amazing brand Premium Jane just launched their new line, including strains like OG Kush, Purple Cream, and Blue Dream Pie. Averaging 23% THC-A, there's so much to love with these flowers. Try them today to get 20% off using WayofLeaf's exclusive coupon code: THCAWOL
What is the Pink Panties Marijuana Strain?
As we mentioned earlier, Pink Panties has mysterious origins which no one is completely sure of. Many believe that this bud is a genetic blend between two Florida Kush plants that were backcrossed and a Burmese landrace strain, but for all we know this information could just be rumored. San Francisco based expert breeders, known as The Cookie Fam, do claim responsibility for the development of Pink Panties, which could very well be possible because they do have quite an incredible reputation, being the creators of the famous Girl Scout Cookies strain.
Regardless of who developed this cannabis type or where it came from, we know for sure that Pink Panties is a potent and powerful indica, which would make sense with the theory of its parent strains being a Florida Kush and a Burmese landrace, two equally as pungent plants.
Pink Panties definitely leans far on the indica side, with a 70% indica, 30% sativa ratio. In many ways, that 30% addition of sativa adds a lot to the overall effects of this crop, because P.P. has a way of maintaining its relaxing effects without overly sedating its consumer, an impressive quality to possess.
This strain also has a surprising THC content, with lab results often ranking in around 24% or higher, which is definitely at the upper range of the scale. That means you can consume Pink Panties even in small amounts and still reap the benefits. Pink Panties has been used to create other amazing strains, including one that has recently been gaining a ton of popularity and recognition, Sunset Sherbert.
Pink Panties Aroma
Possessing a somewhat unique aroma for a cannabis strain, Pink Panties smells a lot like if a bouquet of flowers was crossed over with some ripe and zesty citrus fruits. This special floral and citrus combination gives it a really refreshing scent, but one that maintains a light and airy quality that is by no means overwhelming. These two prominent smells make for a sturdy pairing. Some say that it also has faint notes of an ammonia aroma, giving off a slightly chemically smell.
Pink Panties Flavor
Flavor-wise, Pink Panties is a lot sweeter than it smells. When you first inhale its smoke, you will probably notice the same hints of citrus and flowers, but the exhale tends to be a bit more surprising. When you go to blow the silky smooth smoke out, you'll find that the flavor is transformed into more of an herbal delight, giving off much softer tinges of the previous citrus but still maintaining a lot of its floral qualities. Overall the taste of Pink Panties marijuana is quite multi-dimensional, only adding to the fun of this strain.
Pink Panties Appearance
Extremely beautiful when you first see it, this compact indica strain has the classic indica look to it, with a shorter stature and densely packed buds. These nuggets can be quite large, forming together in elongated, tight groups called colas. Once you go to break the colas apart, you'll notice that the buds do of course separate, but they still remain on the grander side.
The nugs themselves are a deep forest green, mimicking the colors of what you'd expect in a stunning, old-growth forest. Ranging from the darker greens of the evergreen trees to the more yellowish greens of the moss, Pink Panties has an especially organic and earthy appearance, despite its brightly colored name. Some phenotypes of this cannabis do also express hints of the classic kush purple, but this is normally only for the crops that undergo a specialized purpling process.
When trimming and preparing Pink Panties, you won't want to use your bare hands. The buds are densely coated in frosty trichomes which will stick to your skin in a matter of seconds. You'll want to have plenty of rubbing alcohol and coconut oil available when trimming to get any built up hash off of your scissors. When prepping the buds for at-home consumption, be sure to have a high-end grinder to break down these gluey nuggets.
Pink Panties Strain Grow Info
Finding seeds of Pink Panties is a bit of a challenge, so the best way to get ahold of something you can grow yourself, is to buy a clone from a healthy plant. This cannabis strain is suitable for cultivation in both indoors and outdoors environments, but for outdoor growing, very specific conditions must be met.
Best kept in humid environments with warmer temperatures that range between 65-80 degrees Fahrenheit, Pink Panties will grow quite short and bushy, which will require additional maintenance and care. Be sure to trim off any upwards growing leaves that might be blocking light from the bulk of your crops, otherwise, you'll find that they aren't getting enough exposure.
Pink Panties has a flowering period of around 7-9 weeks, with outdoor harvest falling around late September to early October. Properly grown and cared for crops will offer medium to large yields, especially for an indica, so any hard work will not go unrewarded.
Effects of the Pink Panties Strain
Known for its outstanding effects, this potent indica has a way of helping its consumer relax and unwind, while still giving them space to keep motivated and functional, an especially rare quality with the indicas. Most of the time, a potent indica will just knock you out – this compact strain type is immensely sleep-inducing, but although Pink Panties could easily help you fall asleep when the time is right and in higher doses, a low to medium dose of this ganja will find a way to just relax and unwind you enough to set you in a tranquil and stress-free state, without altering your productivity. In fact, because your body is filled with way less stress, tension, and anxiety, you might even find that Pink Panties helps you concentrate better.
Generally, Pink Panties' effects are described as relaxing, euphoric, and creative, but some adorers of this strain have claimed it boosts up their energy when needed and puts them quickly to sleep later on if necessary. For this reason and many others, Pink Panties is quite a diverse and accommodating indica strain.
Medical Benefits of the Pink Panties Strain
With many medical uses, Pink Panties does have a strong suit, which is its ability to relieve and unwind the mind. For those who have struggled with anxiety, depression, stress, insomnia, and any of the physical effects of these challenging and sometimes debilitating conditions, Pink Panties may be able to act as a huge weight taken off your shoulders.
Feeling overwhelmed and struggling with mental health can often leave you feeling tired and completely exhausted. It may seem strange that an indica, therefore, could be of help, but this is actually one of the more ideal strains for this purpose due to its diverse spectrum of applications and because it won't leave you feeling overstimulated or jittery like some more sativa-heavy strains can.
Aside from possibly improving anxiety, depression, insomnia, and stress, Pink Panties also can be of use for some physical difficulties. Said to be helpful for the management of chronic pain, inflammation, migraines/headaches, and loss of appetite, if you feel that you struggle with anything we mentioned, Pink Panties might be a suitable green alternative to turn towards.
Possible Side Effects of the Pink Panties Strain
Known for having minimal adverse effects, the only real downsides to smoking Pink Panties are that you might get dry mouth (cottonmouth) or dry eyes, which is honestly no big deal. Dry mouth and dry eyes are both easily manageable with a bit of extra preparation and planning.
If you are looking to stay hydrated and keep cottonmouth at bay, start by monitoring your water intake. You'll want to drink plenty of hydrating fluids before, during, and after your high, and if you keep a bottle of water filled up and near to you at all times, it will serve as a reminder to drink more. Pick up some moisturizing eye drops beforehand from your local drugstore or pharmacy and keep them readily available so that you can apply them to your eyes if you're experiencing any discomfort.
One big thing to note; Pink Panties is actually an extremely suitable strain for those who normally experience panic attacks or increased anxiety when consuming high THC strains, for it has a way of bringing relief to its consumer and generating a relaxing effect. This quality is exceptionally beneficial for those who are wary of smoking cannabis because of the potential for increased anxiety.
Final Thoughts on the Pink Panties Strain
If you're looking for a cannabis strain that can assist with a variety of medical conditions, ailments, and discomforts, including anxiety, insomnia, headaches/migraines, chronic pain, inflammation, depression, PTSD, and loss of appetite, then Pink Panties might be the right marijuana type to begin your search with. Furthermore, if you are a cannabis cultivator searching for a potent and hearty indica for growing that will offer rewarding yields and a high THC content, you may have found one of your top contenders.
We hope you not only found this article to be entertaining but also educational and informative. It is important to remember that the consumption of cannabis is the sole responsibility of the user and discretion should always be taken.
Try Legal THCA Flower
Want to experience the qualities of THC-A flower? The amazing brand Premium Jane just launched their new line, including strains like OG Kush, Purple Cream, and Blue Dream Pie. Averaging 23% THC-A, there's so much to love with these flowers. Try them today to get 20% off using WayofLeaf's exclusive coupon code: THCAWOL