Painkiller XL Strain Overview
The Painkiller XL strain is a sativa-dominant hybrid featuring a 1:1 CBD:THC ratio, both of which have an average of 9%. This makes it a great choice for medicinal purposes and sometimes recreational use.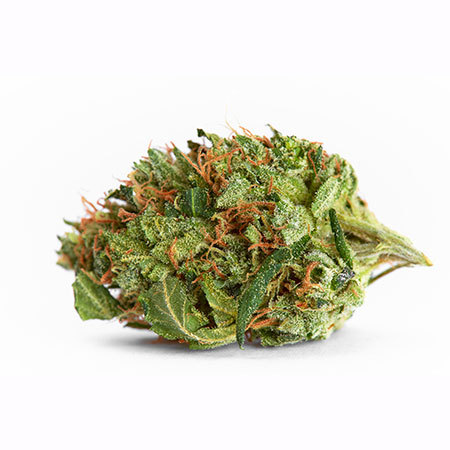 Common usage
Depression
Inflammation
Nerve pain
Growing info
Grown indoors Painkiller XL grows between 60 – 100 cm tall yielding 500 – 550 gr/m2 in just 8 weeks flowering. Outdoors plants become taller at 120 – 150 cm and yield 500 – 550 gr/plant in late September. BUY SEEDS FOR THIS STRAIN AT OUR #1 RATED
ONLINE SEED STORE: HOMEGROWN
As exciting as it is to get stoned on a high-THC strain like many of the others we have reviewed, many users seek out a more even and easily controlled high. Plenty of strains these days pack more CBD than ever before. Some contain more CBD than THC, while others have an equal amount of both. These unique strains are often referred to as 1:1.
Cannabis strains that produce an almost equal amount of THC and CBD are selectively bred to create a unique balance of both. Research suggests that a balance of CBD and THC brings out the best in both cannabinoids.
The Painkiller XL strain is one such variety – offering an even ratio of CBD and THC. 1:1 strains are thought to be so effective because of the way CBD and THC interact in the body. When the two cannabinoids interact, they enhance each other in a few ways and inhibit each other in others.
For instance, CBD helps to counteract the psychoactive effects of THC. But, it also enhances the pain-relieving actions of THC and combines its anti-inflammatory properties with that of THC to further reduce inflammation and pain. With that said, let's take a closer look at the Painkiller XL strain.
Try Legal THCA Flower
Want to experience the qualities of THC-A flower? The amazing brand Premium Jane just launched their new line, including strains like OG Kush, Purple Cream, and Blue Dream Pie. Averaging 23% THC-A, there's so much to love with these flowers. Try them today to get 20% off using WayofLeaf's exclusive coupon code: THCAWOL
What Is the Painkiller XL Strain?
Painkiller XL is a new strain that combines the best properties of its two parent strains; Royal Highness and Juanita La Lagrimosa. It's a sativa-dominant hybrid that contains 75% sativa genetics and 25% indica genetics. Painkiller XL is known for its near-equal levels of 9% CBD and 9% THC.
Although sativa strains are widely known for producing mental, cerebral highs and indicas have a reputation for inducing a more physical high; there are other factors that are more important to consider. THC is the cannabinoid notorious for that head high, while CBD gets credit for many of the medicinal benefits of cannabis.
Painkiller XL joins others rich in both THC and CBD like Royal Medic, Euphoria, and Medical Mass. All seek to not necessarily downplay the psychoactive effects of cannabis, but rather to optimize its healing actions. According to research, this equalization offers users not only physical healing properties but also psychological and spiritual therapeutic benefits.
Rather than negating the effects of THC with an overwhelming dominance of CBD, strains like Painkiller XL seek to balance the two in an effort to heal both body and mind simultaneously. Pain relief is accompanied by a soft, psychologically uplifting effect.
The sativa dominance of this strain means that it offers a cerebral head high that is characterized by feelings of euphoria and uplifting states. The high is said to be very clear and physical.
Aroma
The Painkiller XL buds offer contrasting aromas of diesel and lemon, which become more apparent as they dry and cure.
Flavor
The taste of Painkiller XL is similar to the aroma at first, but this starts to change slightly. After a few puffs, the strain has an amazing earthy and sweet flavor, along with some fruity hints.
Appearance
Painkiller XL has fairly large, chunky buds that feature a colorful display and great bag appeal. Short but electric-orange pistils cover the buds, which have a bright green background. There is a moderate number of trichomes.
Painkiller XL Strain Grow Info
The Painkiller XL strain has a flowering period of about eight weeks. It can tolerate both indoor and outdoor growing environments and prefers a mild climate. When grown indoors, you can expect to see heights of between 60 and 100 cm. This small size is useful and functional for growers who have less space or simply want to keep their grow operations out of sight.
Indoor yields produce an impressive 500 to 550 grams per square meter. Outdoor plants will achieve taller heights of between 120 and 150 cm and produce yields of around 500 to 550g per plant. Outdoor grows typically have a harvest time of around the end of September.
THC Content – Highest Test
Painkiller XL fills the middle ground between strains that are very high in THC and low in CBD, and those that are very high in CBD with almost no THC. It has an almost equal amount of each cannabinoid, with approximately 9% of each.
This is great for medicinal users who still enjoy the sensations of getting high. Additionally, THC has many medicinal properties of its own, too.
CBD Content – Highest Test
As we have mentioned, both the CBD and THC level of Painkiller XL is 9%. There's not much information available suggesting that the CBD content has ever exceeded this amount.
Medical Benefits of the Painkiller XL Strain
Producers of this strain claim that it produces a significant amount of pain relief, with a mild and relieving mental euphoria.
The Painkiller XL high is clear and physically relaxing, making it a great option for a wide array of symptoms. They include the relief of pain and stress, while also offering a mild sense of euphoria to help patients forget about their problems.
The strain isn't as psychoactive as others due to the even levels of THC and CBD. It busts pain with its healing properties and offers a subtly soothing elation. Painkiller XL may also help Parkinson's symptoms and AIDS symptoms.
Possible Side Effects of the Painkiller XL Strain
We couldn't find any adverse side effects relating to Painkiller XL specifically. However, it's important to consider that side effects are a possibility when smoking cannabis.
Smoking weed can cause headaches, dizziness, dry mouth, nausea, drowsiness, and paranoid thinking. It might also lead to an increase in heart rate, increase in appetite, impaired mental functioning, and a change in blood pressure.
However, for the most part, adverse side effects aren't likely – especially since Painkiller XL does not have an exceptionally high level of THC.
Final Thoughts on the Painkiller XL Strain
Painkiller XL has the perfect balance between CBD and THC levels. The strain offers a mostly physical high minus the psychoactive effects. It's a great strain for pains and improving mood.
The name of this strain gives insight into the medicinal nature of the cannabis plant, but more specifically its pain-relieving effects. Painkiller XL also offers a mentally uplifting effect, which is why it can be so great for enhancing one's mood.
Whether you're looking for a strain to relieve pain or simply want a well-balanced cannabis experience, Painkiller XL has something to offer everyone. It's a great option for those who still enjoy the mental effects of THC, but don't like the idea of being completely stoned.
Try Legal THCA Flower
Want to experience the qualities of THC-A flower? The amazing brand Premium Jane just launched their new line, including strains like OG Kush, Purple Cream, and Blue Dream Pie. Averaging 23% THC-A, there's so much to love with these flowers. Try them today to get 20% off using WayofLeaf's exclusive coupon code: THCAWOL