Moby Dick Strain Overview
The Moby Dick strain is one of the strongest sativa strains of all time, with an incredible average THC level of 27%. It's not a strain to try if you're a newbie, but experienced users may rejoice in the energetic and euphoric high that follows after a few puffs of Moby Dick. This strain also tastes refreshing - with vanilla, pine, and mint notes!
Common usage
Fatigue
Muscle spasms
Nausea
Effects
Energy
Euphoria
Relaxation
Growing info
THIS STRAIN CAN BE GROWN BOTH INDOORS AND OUTDOORS. AVERAGE FLOWERING TIME INDOORS IS APPROXIMATELY 9-10 WEEKS, OR LATE OCTOBER IF GROWING OUTDOORS. BUY SEEDS FOR THIS STRAIN AT OUR #1 RATED
ONLINE SEED STORE: HOMEGROWN
For a cannabis strain with such brilliance and so much to share with the world, it seems fitting that it would be named after one of the Earth's largest mammals, the whale. The Moby Dick strain packs a punch, offering surges of euphoric energy and a cerebral, buzzing high. It is an award-winning strain that provides a beautiful and balanced pairing of aromas, flavors, and attributes.
Try Legal THCA Flower
Want to experience the qualities of THC-A flower? The amazing brand Premium Jane just launched their new line, including strains like OG Kush, Purple Cream, and Blue Dream Pie. Averaging 23% THC-A, there's so much to love with these flowers. Try them today to get 20% off using WayofLeaf's exclusive coupon code: THCAWOL
What Is the Moby Dick Strain?
Bred from two iconic parent marijuana strains, Moby Dick is a genetic masterpiece of the hybrid White Widow and the sativa Haze. These two classics were morphed together by Dinafem seeds in Amsterdam.
The Moby Dick marijuana strain is primarily sativa, with some indica genetics mixed in. Its THC levels are part of what makes Moby Dick so famous, for it is considered one of the strongest sativa cannabis strains available on the market.
Moby Dick has a way of putting a smile on its user's face and can dissipate negative energy, channeling it into positive vibes of contentment and peace. While being energizing, this marijuana strain is also simultaneously relaxing and euphoric, producing the quintessential environment to get the creative juices flowing.
This strain brings about confidence and reassurance, giving you that extra push you might need to handle difficult tasks. The high is likewise cerebral and buzzing, creating beautiful shocks of uplifting bliss, immediately releasing tensions, anxieties, and stresses.
Aroma
Much like its parent, Haze, Moby Dick offers pleasant citrus notes. Additionally, hints of vanilla and eucalyptus are present, which is likely from White Widow, the strain's other parent. The overall blending of all these various aromas generates a unique, intriguing, and satisfying combination.
Flavor
The flavor of this cannabis strain is much like its smell, with some extra added twists and a slight increase in strength. The presence of sour lemon is that much more noticeable but gets mellowed down with sweet and creamy vanilla, plus subtle touches of woodsy pine. The inhale and exhale are soft and not overwhelming, making it less likely that you'll suffer a coughing fit.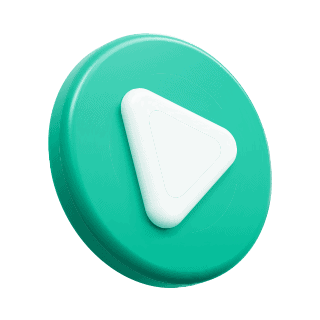 Grow Your Own Moby Dick Strain at Home
Parker Curtis and the award-winning team at Homegrown Cannabis Co. in Humboldt County, CA, have put together a free 5-part DIY growing series (along with step-by-step eBooks) that are changing the way people grow cannabis at home. Check out the 100% free online series (and shop authentic Moby Dick seeds near you) using the link below

Appearance
The buds are dense and thick, as expected from a top-shelf marijuana strain. There are various shades of green ranging from light to dark, with dark orange pistils stretching and twirling in between the sugar leaves.
These leaves are coated heavily with crystals and trichomes, supplying part of the plant's sizeable THC content. The density of these crystals mimics the first frost of the year, sparkling and shining when placed under the light for observation.
Moby Dick Grow Info
This marijuana strain is a joy for the consumer and the cultivator. It is relatively easy to grow due to its high resistance to molds, mildew, and other common plant diseases. It requires care and maintenance, but this is typically the scenario for most professionally grown cannabis crops.
The plant is classified as a sativa, so it grows rather tall and will need a suitable room or space to flourish. For this reason, it is maybe best to cultivate Moby Dick outdoors if the weather conditions permit. Outdoor grown plants require sunny and warm Mediterranean-like conditions, where they can absorb plenty of sunlight.
The crop can, additionally, thrive indoors but needs adequate levels of controlled lighting and ventilation, and the temperature needs to be well adjusted and monitored. As Moby Dick is such a tall sativa crop, regular trimming and grooming can help the crop support its weight.
The typical flowering period of Moby Dick is 9-10 weeks indoors, and it is ready for harvest outdoors by the end of October. This strain can yield around 23 ounces per meter squared indoors and 53 ounces per plant outdoors.
THC Content – Highest Test
There's no question that Moby Dick is a marijuana strain for experienced weed users! It offers a THC content of up to 27%. The effects are unforgiving if you're unused to such potent buds, so buyer (and user) beware!
CBD Content – Highest Test
Like most high-THC strains, Moby Dick's CBD content isn't something to write home about. It tends to contain well under 1%.
Medical Benefits of the Moby Dick Strain
Some MMJ patients use Moby Dick to combat the symptoms and difficulties of chronic stress, fatigue, and mood disorders such as depression and bipolar.
Anxiety and worries could melt away with this cannabis strain. Users of this strain sometimes suggest that it helps increase positive thinking and leads to a happier overall mental state. Those using Moby Dick to subdue the effects of mental illness may want to use caution and begin by intaking low doses of the strain because of its immense potency.
Physically speaking, Moby Dick is potentially useful for patients who experience pain, nausea, fatigue, and low appetite.
Furthermore, Moby Dick might also assist with migraines, muscle spasms, chronic fatigue, aches and pains, anorexia, and arthritis.
Possible Side Effects of the Moby Dick Strain
Due to its intense THC content, there is a slightly greater risk of induced paranoia and heightened anxiety. Suppose you are an individual who is sensitive to large quantities of THC. In that case, you may want to avoid Moby Dick altogether or begin by consuming a small dose and increasing as you feel comfortable.
Moby Dick is also linked with the typical adverse effects of potent marijuana, including cotton mouth (dry mouth), dry eyes, and dehydration. Dehydration and cottonmouth are easily managed by consuming plenty of fluids before, during, and after your high. Moisturizing eye drops can help with possible discomforts or irritations from dry, itchy eyes.
Final Thoughts on the Moby Dick Strain
Moby Dick might prove useful if you want an alternative to conventional medicine for arthritis, anorexia, depression, migraines, and other medical issues. It contains a significant amount of THC, so newbies should steer clear. Indeed, even people with a reasonable THC tolerance should first begin with a small amount to see how this strain affects them.
It is fairly easy to cultivate if you're an experienced grower. If you have the chance to grow it outside legally, it will reward you with a monster yield.
Try Legal THCA Flower
Want to experience the qualities of THC-A flower? The amazing brand Premium Jane just launched their new line, including strains like OG Kush, Purple Cream, and Blue Dream Pie. Averaging 23% THC-A, there's so much to love with these flowers. Try them today to get 20% off using WayofLeaf's exclusive coupon code: THCAWOL