Master Kush Strain Overview
Master Kush is a Netherlands-originating strain. At 80% indica, it's a great bud to kick back with after a stressful week. It can also help with all sorts of physical and mental ailments, so it's perfect as a medicinal bud as well. It has a nice lemon and citrus flavor with hints of flowers and incense, making it a perfect choice for those who enjoy more earthy notes in their cannabis.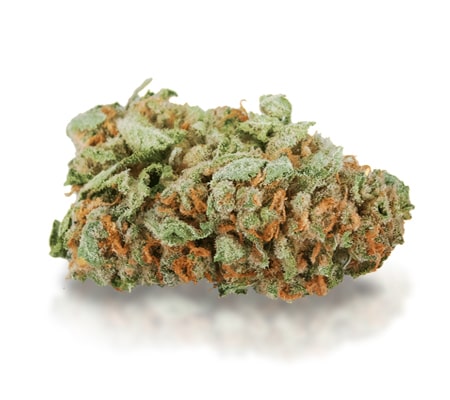 Flavors
Earthy
Flowery
Lemon
Piney
Common usage
Cramping
Lack of appetite
Nausea
Effects
Creativity
Focus
Relaxation
Sleep/Sedation
Growing info
This strain can be grown both indoors and outdoors, average flowering time indoors is approximately 8-10 weeks, or late September/early October if growing outdoors. BUY SEEDS FOR THIS STRAIN AT OUR #1 RATED
ONLINE SEED STORE: HOMEGROWN
Originating from the Netherlands where it is still a much-loved bud even to this day, Master Kush is up there as one of the most popular indica strains on the cannabis market. Despite being around since the early nineties, this multi-award winning strain has maintained its popularity, and we can get why!
If you are new to the marijuana world, then perhaps you haven't yet heard of Master Kush, but for seasoned smokers and weed enthusiasts the world over, this is a bud worth getting to know! Today, we are going to be sharing everything we love most about Master Kush, and ultimately why you need to add it to your collection!
Try Legal THCA Flower
Want to experience the qualities of THC-A flower? The amazing brand Premium Jane just launched their new line, including strains like OG Kush, Purple Cream, and Blue Dream Pie. Averaging 23% THC-A, there's so much to love with these flowers. Try them today to get 20% off using WayofLeaf's exclusive coupon code: THCAWOL
What Is Master Kush?
Often referred to as the ultimately balanced bud, Master Kush is an indica with a difference! If you are hoping to get the average sedative benefits, then Master Kush may be for you, but expect some unusual effects that will see your creativity soaring and your senses sharpening.
Bred by the geniuses over at Dutch White Label Seed Company, Master Kush, once named High Rise after the building in which it was created, is a delicious cross between two popular landrace strains of the Hindu Kush region. While its exact origins are unconfirmed, many people believe it to be a descendant of Hindu Kush and Skunk #1!
Having won multiple awards over the years, bagging the Cannabis Cup in 1992 and then again the following year, we can understand why the world continues to go mad for this fabulous bud. Amongst the big names that have helped grow the plant's popularity is Snoop Dog, who has brought out his line of bud, using Master Kush as the core ingredient!
Fantastic for medicinal use thanks to its generous THC levels that are usually between 20-24%, patients and recreational users alike reach for Master Kush for its sensational physical relaxation and inspiring mental high.
Master Kush Flavor, Appearance, Aroma
Master Kush is truly stunning, with deep green leaves that grow compact, and short stems with intertwining orange pistils and frosted with sticky white trichomes, it is a sight to behold for any marijuana lover. The buds are a lighter green and super dense, emitting a pungent must scent.
Often described to have a 'vintage' flavor, Master Kush is earthy in its scent but has pleasant undertones of floral notes similar to incense. The aroma is strong and once buds are broken up can take on a citrus smell.
The taste of Master Kush is a delight to behold, close your eyes and let your senses go wild for the deep earthy aroma and pine-like flavor that lingers with undertones of lemon and subtle oak. Not too overbearing, an excellent option for those who prefer a less harsh bud.
Master Kush Grow Info
For the budding cultivator, Master Kush can make for a pretty rewarding home-project. With the consensus being that this is a plant that is average in difficulty levels, both newbie growers and seasoned smokers should be able to grow her with minimal problems.
Master Kush will thrive if you grow her indoors, but for those confined to the outside, a greenhouse will be suitable also. Expect a wait of around 8-10 weeks before she will flower, but believe us it is well worth the wait! Master Kush has a generous yield and responds well to the standard challenges many growers face.
With a sturdy build, Master Kush is pretty great at fighting off typical molds, insect attacks, and fungi, making her a pretty low-maintenance and rewarding plant to grow. For those opting for outdoor growth, you will need a reasonably hot, tropical climate to get the most out of your yield.
Outdoor plants are typically ready to harvest around late September/early October, and give a generous 18 ounces per square meter, compared to 14 ounces per square meter for indoor plants.
Master Kush Medicinal Benefits
One of the things we love most about Master Kush is its ability to inspire creativity, and so it lends itself perfectly for in-depth, thoughtful chats and artsy hobbies. It is thanks to this mental stimulation that Master Kush is such a popular choice for those who struggle with anxiety and stress.
Users report that Master Kush offers strong, but not overwhelming indica effects, usually presenting in a blissful fog of relaxation and a substantial physical effect that is perfect for getting a great night sleep. Those struggling to get to sleep due to an underlying condition or insomnia will find Master Kush is a sweet relief.
Expect great munchies from this bud; it will instill a hunger in you that can last for hours, so make sure you are stocked up before you take any, or it may lead to a panic call to the local pizza place! Sufferers of eating disorders have reported that this bud has some benefits in restoring lost appetite.
Thanks to the strong body numbing high, those struggling with chronic pain can benefit massively from this long-lasting relief that works well with a headache, migraine, back pain, sciatica, muscle cramps, and even nausea.
Possible Side Effects of Master Kush
Some users have reported feeling dizzy and paranoid from taking Master Kush in edible form, with a fewer number reporting the same after smoking copious amounts. We would advise that those who are unaccustomed to cannabis start very slow, to avoid any unwanted effects.
Typical of most strains, Master Kush may induce dry eyes and dry mouth, which can be helped by having an aerated room and a drink to hand.
Verdict? We Love Master Kush – Do You?
Well, a bud that can stand the test of time like this one is one worth knowing about, and we can't get enough of an indica that inspires creativity as Master Kush does!
If you haven't sampled Master Kush for yourself yet, then what are you waiting for? Recreational users and patients can both benefit from this inspiring and aromatic plant that has so much to offer.
We would love to hear from you down in the comments if you have tried Master Kush for yourself, or if not – why not?!
Try Legal THCA Flower
Want to experience the qualities of THC-A flower? The amazing brand Premium Jane just launched their new line, including strains like OG Kush, Purple Cream, and Blue Dream Pie. Averaging 23% THC-A, there's so much to love with these flowers. Try them today to get 20% off using WayofLeaf's exclusive coupon code: THCAWOL