Holland's Hope Strain Overview
The Holland's Hope strain is an extremely hardy plant capable of handling inclement weather. As well as being a grower's delight, this strain offers potent cerebral effects and an assortment of delightful flavors.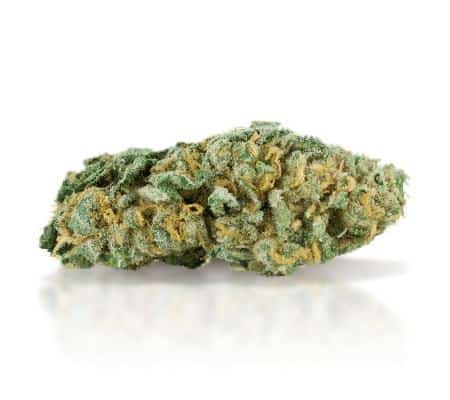 Common usage
Anxiety
Chronic pain
Depression
Stress
Effects
Appetite
Happy
Relaxation
Growing info
Holland's Hope is an extremely resilient plant, which can grow in a variety of climates. As such, it is suitable for indoor or outdoor cultivation. Its flowering time indoors is around 7-9 weeks, and it provides a large harvest if you're a skilled grower. BUY SEEDS FOR THIS STRAIN AT OUR #1 RATED
ONLINE SEED STORE: HOMEGROWN
Although the Netherlands, also known as Holland, is regarded as cannabis central in Europe, growers have a problem. The Dutch climate isn't conducive to successful marijuana growing outdoors. As a result, a famous breeder developed Holland's Hope, a hybrid capable of flourishing even in testing weather conditions. As well as being a fabulous strain to cultivate, Holland's Hope has a pleasant aroma and taste, and provides a splendid cerebral high.
Try Legal THCA Flower
Want to experience the qualities of THC-A flower? The amazing brand Premium Jane just launched their new line, including strains like OG Kush, Purple Cream, and Blue Dream Pie. Averaging 23% THC-A, there's so much to love with these flowers. Try them today to get 20% off using WayofLeaf's exclusive coupon code: THCAWOL
What Is the Holland's Hope Strain?
The Holland's Hope strain is a combination of Dutch Skunk and Afghan. White Label Seed Company, a partner of Sensi Seeds, created this strain in the 1980s. The breeder chose Afghani to ensure it was a robust hybrid. Then they added Dutch Skunk to increase the strain's ability to handle humidity-related issues. It is a strong indica-dominant strain that has a moderate level of THC.
If you are an experienced user or have a high THC tolerance, you may find that Holland's Hope is less potent than what you're used to. However, it provides an incredibly satisfying cerebral high, although it takes a while to take effect. The gentle head high will leave a smile on your face. Users often say they feel a greater level of sensitivity to their surroundings.
Within a couple of hours, the high moves down to the body, causing heavy limbs. Before this happens, however, there is a window of opportunity to complete your daily tasks. While Holland's Hope is heavily indica, it doesn't necessarily cause sedation. A lot depends on your tolerance level and the amount you use.
You can try a moderate amount in the afternoon. However, if you imbibe too much, you'll struggle to keep your eyes open.
Aroma
The presence of Dutch Skunk naturally means you get strong hints of skunkiness, particularly when you light it. The subtle citrus fruit undertones give Hollands's Hope an alluring aroma.
Flavor
Subtlety is the name of the game when it comes to taste. You will need a refined palate to enjoy everything this strain has to offer. The sweet and fruity flavor is there if you concentrate, as are the citrus and pine on the exhale.
Appearance
There is nothing remarkable about this strain's aesthetics. Holland's Hope has orange pistils and white trichomes against a standard green backdrop. Occasionally, you may see hints of purple and blue on the leaves.
Holland's Hope Strain Grow Info
As we said initially, Holland's Hope was explicitly bred to combat climates typically unsuited to cannabis plants. It has a natural resistance to cold and wet conditions. As a result, it is extremely durable and tends to avoid developing mold or mildew.
Therefore, you can grow it outdoors even if you live in a relatively cold and wet location. Of course, you still need to keep it protected against heavy rain or overnight frost. If the former occurs, make sure you go through your garden and shake the water off the leaves.
Outdoor grown Holland's Hope is generally ready for harvest by the end of September. A single plant can yield anywhere from 18 to 35 ounces depending on your skill level.
If you cultivate this strain indoors, you'll need to prune it and top it reasonably early in the growth cycle. While Holland's Hope handles humidity well, it still pays to eliminate large fan leaves and unnecessary branches. Consider using either the SOG or SCROG methods of training.
Growers often find that a hydroponics setup helps them achieve a higher yield with this strain. Typically, Holland's Hope has a flowering time of 7-9 weeks. You could generate 18-20 ounces of bud per square meter planted indoors.
THC Content – Highest Test
By the standards of cannabis in the modern era, Holland's Hope has a moderate THC content of between 14% and 18%.
CBD Content – Highest Test
In general, you're unlikely to find Holland's Hope with a CBD content of over 0.5%.
Medical Benefits of the Holland's Hope Strain
Users often find that Holland's Hope enhances their mood. It enables them to take their focus off their problems and instead enjoy a gentle feeling of euphoria. As such, MMJ patients with stress, anxiety, or depression may find it useful.
While it isn't the most potent of strains, Holland's Hope could help with mild to moderate pain. It could achieve this by focusing your mind on something else.
Holland's Hope is a strain where the effects can vary significantly according to how much you use. In smaller amounts, you may feel more energetic and creative. This means users with fatigue could use it to give them a much-needed boost.
However, using a more considerable amount makes it more likely that you'll become sedated. As a consequence, some MMJ users with insomnia gravitate towards this strain. Remember, you also increase the risk of adverse effects when you use a significant amount of any cannabis strain.
Possible Side Effects of the Holland's Hope Strain
If you use Holland's Hope responsibly, most adverse effects will likely be mild. Common issues include dry eyes and dry mouth. Try and keep hydrated before, during, and after using this strain.
In larger doses, there is the possibility of greening out. Other side effects of excessive use include dizziness, headaches, and a heightened sense of anxiety and paranoia.
Final Thoughts on the Holland's Hope Strain
Holland's Hope is a mild enough strain for relative novices to use. However, you must keep your level of consumption sensible. Those who use a small amount find that this strain could elevate their energy and mood. In higher doses, it can induce sleep but also increases the risk of dizziness and headaches.
It has a subtle scent and flavor but comes into its own when you try to cultivate it. Holland's Hope is a tough plant capable of growing in most climates. It has a reasonable flowering time and an excellent yield.
Try Legal THCA Flower
Want to experience the qualities of THC-A flower? The amazing brand Premium Jane just launched their new line, including strains like OG Kush, Purple Cream, and Blue Dream Pie. Averaging 23% THC-A, there's so much to love with these flowers. Try them today to get 20% off using WayofLeaf's exclusive coupon code: THCAWOL