Critical Kush Strain Overview
Critical Kush is the perfect strain for cannabis lovers. It has a powerful high, with a THC content of 29%! It also has some CBD It sports some great benefits. Users indicate it may reduce pain and inflammation.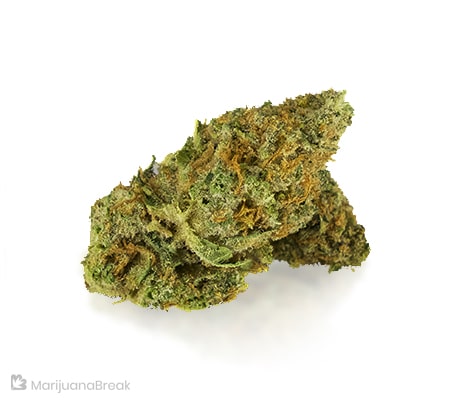 Flavors
Citrus
Earthy
Herb
Lemon
Piney
Common usage
Anxiety
Depression
Stress
Effects
Calming
Euphoria
Relaxation
Lovingly brought to us by the legends that are Barney's Farm, Critical Kush is the multi-award winning indica that has well and truly made a name for itself among cannabis enthusiasts.
If you haven't heard of Critical Kush before, first of all – where have you been hiding!? Secondly, you're in luck as today we are going to be exploring everything you need to know about this dank little bud!
Stick around to find out why you need to add Critical Kush to your collection…
Try Legal THCA Flower
Want to experience the qualities of THC-A flower? The amazing brand Premium Jane just launched their new line, including strains like OG Kush, Purple Cream, and Blue Dream Pie. Averaging 23% THC-A, there's so much to love with these flowers. Try them today to get 20% off using WayofLeaf's exclusive coupon code: THCAWOL
What Is Critical Kush Strain?
The brainchild of Barney's Farm, Critical Kush is a pungent cross between Critical Mass and the one and only OG Kush. Together the pair has created a next-level indica that isn't only medicinally beneficial, but also packs a hell of a high!
This bud contains high levels of THC between 16 and 29%, and with moderate CBD levels to go along with it at around 2%, this isn't a flower to be overlooked. Popular for its vigorous and powerful high, Critical Kush isn't all about that couch-lock high, and in fact, offers a much more euphoric experience when taken in the right quantities.
If you're ever unsure about how great the strains we talk about really are, don't just take our word for it. Critical Kush has won multiple awards, from ranking in the top ten best Kush strains to earning first place at the 2015 Spannabis Champions Cup!
Critical Kush Flavor, Appearance, Aroma
The Critical Kush strain is a pretty dank flower in every sense of the word, and it boasts a pungent aroma to go along with its heavy effects. If you love a stinky bud, then you will love Critical Kush as it gives off a wonderfully rich smell of fuel combined with earthy notes and a herbal undercurrent.
The flavor isn't quite as pungent as the smell, so lovers of a citrusy and fresh bud will like this as you get a cocktail of pine and tangy citrus with a distinctive spicy note.
To look at, this is a pretty nifty little plant, with its growth falling at around medium height. It is a wonderful indoor plant and presents in a bright mint green shade with deep orange pistils and delicious crystal-coated buds that are tightly packed together. The medium-sized nugs of resin-filled deliciousness are a winner with anyone who truly appreciates a great bud.
A word of caution, Critical Kush is one you will be able to smell a mile away as the distinctive notes are pretty hard to miss. So, if you're looking for a more subtle, discreet bud, this may not be the one for you!
Critical Kush Grow Info
One thing we love about Critical Kush is how easy it is to cultivate, making it ideal for newbies who are beginners in the field. This plant is relatively resilient and can be successfully grown both indoors and out; however, most opt to grow it inside due to its mid-range height.
For outdoor growing, one should opt for humid conditions with temperatures around 72-80 degrees and a harvest time around late September.
If you are opting to grow your Critical Kush indoors, you can expect a flowering time of between 7-8 weeks, making this a pretty quick turnaround and great for those who aren't looking for a big project.
The yield on this bad boy is immense, so much so that it was ranked in the top ten highest yield plants, offering an impressive around 500-550 grams per square meter!
THC Content: Highest Test
There can be some variation in Critical Kush's THC content, ranging from a manageable 16% to a hefty 29%.
CBD Content: Highest Test
Surprisingly, Critical Kush may contain up to 2% CBD.
Medical Benefits of Critical Kush
If there is one thing we can say for sure when it comes to Critical Kush, it's that the effects are out of this world. It is extremely beneficial for a range of medical conditions. On top of the relaxing and calming properties commonly linked with a decent indica, you can also expect some real euphoric moments and a general good feeling of wellbeing.
Thanks to the CBD found within Critical Kush, patients suffering from anxiety, depression, PTSD and stress can benefit from the therapeutic properties found in this bud. What's more, is that there are no records of anxiety or paranoia with this one, so there should be little to no risk of these side effects occurring.
Many people reach for Critical Kush to benefit from its pain-relieving qualities, with many also reporting it works as a lovely pre-sleep bud that can lull you off for a night of pain-free rest.
One thing that is perhaps a little unusual about this flower is that, while it works amazingly well as a daytime smoke and will help you get through the last of the to-do list, it can also be a great way of unwinding.
Generally, the effects of Critical Kush are powerful, but not overwhelming and shouldn't lead to couch-lock if taken in the proper dosage.
Possible Side Effects of Critical Kush
The side effects of Critical Kush are pretty non-existent, with no reports of paranoia or anxiety, the biggest thing to look out for is the cottonmouth and slight dizziness.
We would advise both newbies and seasoned smokers to allow Critical Kush to work its magic before upping the dose to avoid any unwanted effects.
Final Thoughts: Is Critical Kush Your Next Strain?
We all love a good indica now and then, and Critical Kush happens to be one of our favorites out there at the moment! With euphoric and cerebral effects coupled with both a physical and mental relaxation, there isn't much not to love about this delicious bud!
We want to know in the comments if you have given Critical Kush a try, and if not – is it now on your to-do list?
Try Legal THCA Flower
Want to experience the qualities of THC-A flower? The amazing brand Premium Jane just launched their new line, including strains like OG Kush, Purple Cream, and Blue Dream Pie. Averaging 23% THC-A, there's so much to love with these flowers. Try them today to get 20% off using WayofLeaf's exclusive coupon code: THCAWOL