Bubba Kush Strain Overview
Bubba Kush may taste like chocolate and coffee, but this strain couldn't be more different in terms of effects. This is a strain that has a huge reputation as a sleep aid, with couch locking capabilities and an ability to really relax you in a multitude of ways.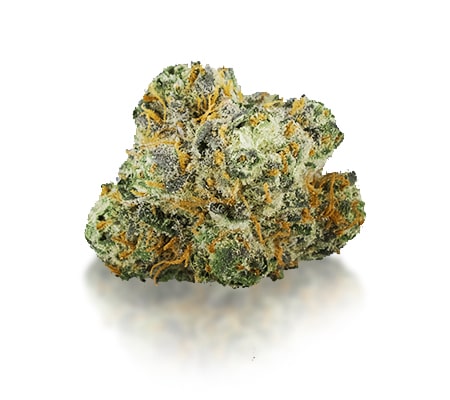 Flavors
Chocolate
Coffee
Earthy
Nutty
Common usage
Anxiety
Nausea
Stress
Effects
Happy
Laughing
Sleep/Sedation
Growing info
This strain can be grown both indoors and outdoors, average flowering time indoors is approximately 8-10 weeks, or mid-October if growing outdoors. BUY SEEDS FOR THIS STRAIN AT OUR #1 RATED
ONLINE SEED STORE: HOMEGROWN
Sleep; most of the world does not get enough of it, and yet it is something we physically need to function. With rest becoming such a valuable part of life, why is it that so many have not made it a priority? The answer; a large percentage of those who do not sleep enough have extreme difficulties actually falling asleep. Sure, your doctor can prescribe you barbiturates to knock you right out, but can't there be another, natural solution that'll leave you with fewer side effects and won't run the risk of any addictions arising?
That's where Bubba Kush weed comes in; after you take just a few hits, expect to feel your body melting away, nonetheless your mind will still stay clear and collected. This indica has gained extreme popularity for its powerful medicinal abilities in aiding those who have difficulties with appetite and sleep, the two most essential parts of life, causing the Bubba Kush strain to qualify as literally a lifesaver.
Try Legal THCA Flower
Want to experience the qualities of THC-A flower? The amazing brand Premium Jane just launched their new line, including strains like OG Kush, Purple Cream, and Blue Dream Pie. Averaging 23% THC-A, there's so much to love with these flowers. Try them today to get 20% off using WayofLeaf's exclusive coupon code: THCAWOL
What Is the Bubba Kush Cannabis Strain?
The Bubba Kush strain is classified as an indica strain, producing many of the effects expected from this variety, including happiness, muscle relaxation, sleepiness, couch-lock and increased appetite (here come the munchies!). Its genetic makeup is composed of around 15-23% THC, making it a potent and above-average strain in regards to THC content, and its makeup is composed of 70% indica and 30% sativa. Although its genetics are not pure bred indica, don't cut this strain short, considering it has been proven to be a wonderful choice for pain relief, insomnia, nausea, loss of appetite, stress and so much more. Although the true origins of Bubba Kush are not 100% known, the Bubba Kush strain is believed to have OG Kush as one of its parent plants, with the rest of the genetic lineage sort of remaining a blur and a mystery.
Aroma, Flavor, and Appearance of Bubba Kush
Bubba Kush possesses a sweet, pungent and grounding aroma, often reminding consumers subtly of chocolate and coffee. Its flavor is like hashish, earthy and nutty in taste, yet with a sweet side that all ties together to send your taste buds on a whirlwind ride of pleasure.
The appearance of Bubba Kush weed steers away from the typical bud look, but is still very reminiscent of usual well-grown cannabis, with frosty green and purple buds, that have small amber/orange colored hairs sticking out from in between. The water leaves are often green and deep purple in color as well. Bubba Kush has a presence that is vivid and bright, exciting patients, stoners, 420-lovers and cannaisseurs all over the world with its aesthetics that are remarkably reminiscent of classic marijuana, with a simple, but enticing twist.
Bubba Kush Grow Info
The Bubba Kush strain is considered a relatively easy and simple cannabis type to cultivate, making it an suitable option for beginner growers or those who are just experimenting with raising one plant. If grown with care, Bubba Kush can produce potent and strong weed that is not only tasty, but also does not take up massive amounts of space. Due to its short height, which typically only extends to about 2-4 feet, Bubba Kush is a wonderful selection for indoor, under-a-light style growing. It can fit into low down closets, as well as cupboards and cabinets, depending on how much space you have available. Its natural inclination to be resistant to molds, pests and bugs, adds to its durability and keeps this crop on the low-maintence spectrum. However, just because a marijuana strain is low maintenance, doesn't mean it no longer needs the usual care in order to produce medium to top-shelf quality ganja. Although weed can practically grow itself, good bud doesn't arise from reefer crops that are neglected.
Growing Bubba Kush weed indoors is the most suitable option. As mentioned above, Bubba Kush ganja possesses a rather short size, so the conditions of an outdoor grow must be perfect in order for this strain to thrive out there (never too cold and never too hot). For indoors, hydroponics seems to be the most successful method of cultivating Bubba Kush, but it can be grown well in just about any medium. Additionally, the SOG (sea of green) technique is possible with Bubba Kush, which induces flowering at an early period in the growth cycle, so you can end up harvesting your crop much earlier than expected. The flowering period for Bubba Kush is approximately 8-10 weeks, depending on when you feel is most opportune to halt the process.
If your plant is healthy and grown outdoors, you can expect a yield of approximately 21-28 ounces per plant, with harvest season arising around mid-October. If cultivated indoors, around a 17 ounce yield per meter squared is considered an average to good result. All in all, the Bubba Kush cannabis strain is one worthy of putting time and energy into producing because of a decent yield size and an overall undemanding growing process.
Bubba Kush Effects
The effects of Bubba Kush are unique to indica strains, because enjoyers typically feel couch-locked and extreme body melting bliss with this powerfully rich strain. This is partially what makes Bubba Kush such an ideal candidate for those who are suffering with insomnia.
Expect to get the hardcore munchies from Bubba Kush weed, so have some stoner snacks on hand, otherwise you won't be able to stop thinking about how hungry you are. With just a few hits, your high will be more subtle, but still you can expect to sink deep into whatever chair you're sitting on. Don't worry about brain fog, the Bubba Kush strain won't contribute to this, and actually tends to keep the mind clear and concentrated, making sit-down chats and communicating no problem. Your words will be totally clear and coherent and your thoughts should remain simple. BK is certainly not a thought provoking strain, and doesn't typically make its consumer more creative or introspective. Instead, it hits harder on the body and the emotions, so if you are someone that carries a lot of physical tension or someone who needs a positive and happy diversion from dark or intense emotions and thoughts, Bubba Kush is a brilliant option. Furthermore, as you begin to smoke or consume more and more of Bubba Kush, you'll likely become sleepy, giggly, happy and even more hungry, all blending together into a jumble of pure euphoria and joy. If you've timed your smoke sesh right with your body clock, feeling all this relaxation and tiredness will be totally fine, the Bubba Kush can keep your belly full and knock you right out for a good night's sleep.
Medical Benefits of Bubba Kush
Mental disorders can gain ample relief from Bubba Kush weed, as this calming and relaxing strain seems to be stunningly capable of healing any stress, anxiety, depression or paranoia one may be experiencing. If you are dealing with a mental disorder, consuming a balanced and "just-right" quantity of Bubba Kush cannabis is ideal, for overdoing it can lead to a worsening in symptoms (as with any weed strain).
Additionally, BK is a top-notch selection for those who need support managing the side effects from treatments for serious illnesses such as cancer and HIV/AIDs, not because of a high CBD content, but rather because this mighty indica is astounding at aiding in the relief of pain, nausea, or other symptoms that are often attached to these serious illnesses.
Bubba Kush won't cure an illness from the inside out, but it certainly makes it easier to handle the everyday challenges and pains that are attached with a serious medical condition. If you are dealing with something that is more serious, you will want to up your dose of Bubba Kush and go for the consumption of an amount that is above average. Edibles, concentrates, candies and live resins, are all methods of consuming marijuana that are typically more potent than just your average ganja in a bowl.
Most of all, Bubba Kush is known for its mind-blowing capacity to help those who have trouble sleeping (insomnia), lack of appetite and even those fighting eating disorders. If you are experiencing one of the ailments listed above, just as those handling a more serious illness, a larger than average dose would be more effective at aiding and assisting any discomforts you might be going through.
Possible Side Effects of Bubba Kush
When consumed too early in the day or too large of an amount, Bubba Kush can make its consumer become especially sleepy, since of course this potent indica is often used as a sedative for those dealing with insomnia. Due to this aspect, it is best to not use Bubba Kush as your go-to day time strain, and rather save it for once you're complete with taking care of business, otherwise you might find yourself nodding away while important things are going on.
Aside from sleepiness being a result of Bubba Kush, those dealing with stress, anxiety, depression and other mental conditions who are consuming BK to help their symptoms should be cautious. As with any weed strain, over consuming cannabis can cause a heightening in paranoia, anxiousness and stress, especially in the physical sense, and even into the mental realm. It is vital that if you are intaking medical marijuana for mental conditions, be sure to keep awareness of your limits and respect those levels, otherwise you could end up finding yourself in a situation that is anything but fun and relaxing.
Bubba Kush specifically has a tendency to cause dry mouth and dry eyes. If you are experiencing cottonmouth from the Bubba Kush strain, be sure to drink plenty of hydrating fluids, such as ice cold water or an electrolyte drink. If your eyes need soothing, moisturizing eye drops can be purchased inexpensively from your local drug store. Try and have hydrating fluids and moisturizing eyedrops on hand at all times if you are a person that often gets dry mouth or dry eyes when consuming ganja.
Final Thoughts About Bubba Kush
We hope you have enjoyed reading this Bubba Kush review and that you not only found this article entertaining, but also educational and informative. It is important to remember that the consumption of cannabis is the sole responsibility of the user, so discretion should be taken.
If you are looking for an interesting article, then check out these:
Try Legal THCA Flower
Want to experience the qualities of THC-A flower? The amazing brand Premium Jane just launched their new line, including strains like OG Kush, Purple Cream, and Blue Dream Pie. Averaging 23% THC-A, there's so much to love with these flowers. Try them today to get 20% off using WayofLeaf's exclusive coupon code: THCAWOL