Overview
Arizona has a well-established medical marijuana program. While adults aged 21+ can now access recreational weed within the state, having an MMJ card has several advantages. Arizona Medical Marijuana Card patients benefit from higher possession and cultivation limits and lower taxes on their purchases. If you are interested in learning more, read this detailed guide on getting an Arizona medical marijuana card.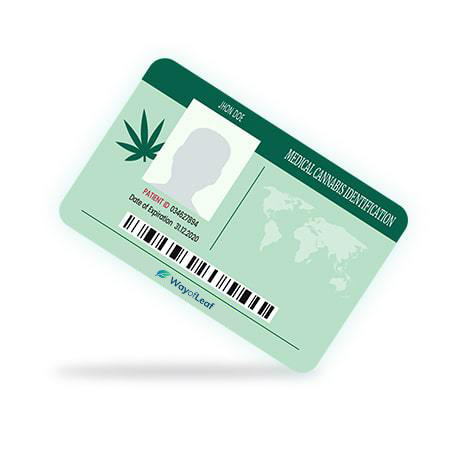 State Program
Approved on
November, 2, 2010
CONSULTATION FEE RANGE
MMJ PURCHASING LIMITS
UP TO 2.5 OUNCES IN A 14-DAY PERIOD
HOME CULTIVATION?
MINIMUM AGE LIMIT
Until recently, you needed a valid MMJ card to purchase cannabis in Arizona. However, the possession and cultivation of recreational marijuana became legal in November 2020. The first legal sale of adult-use weed occurred in January 2021.
However, it is still worth getting your AZ medical card. Medical marijuana is still significantly cheaper as a 16% excise tax is added to recreational cannabis that doesn't apply to MMJ. Also, with an MMJ card, you benefit from a higher possession limit and access to more potent weed.
In this comprehensive step-by-step guide, we've mapped out the exact MMJ application process in the state. We also provide up-to-date answers to some of the most frequently asked questions regarding Arizona's medical marijuana program.
Arizona Medical Marijuana Laws
Now that recreational marijuana is legal in Arizona, adults aged 21+ can buy and possess up to an ounce. Furthermore, the penalty for possessing up to 2.5 ounces is a fine of $300, as it is considered a petty offense only. However, if found with more than this amount, you face felony charges and a possible prison sentence of 18 months. Also, possessing 12.5+ grams of hash or concentrates is a felony with a potential jail term of 3.75 years.
The sale or transfer of more than an ounce of marijuana is a felony. You could spend up to three years in prison if convicted of this crime. Arizona residents found cultivating 7+ plants face up to seven years in prison unless they have a valid MMJ card.
How to Get a Medical Marijuana Card in Arizona
The Arizona Department of Health Services (ADHS) oversees the registration and renewal process. Assuming you satisfy the state's MMJ program requirements, here is how you get a medical marijuana card in Arizona.
Step 1 – Get in Touch with an AZ Healthcare Provider
Before you visit a physician, make sure you have one of the qualifying medical conditions. We will provide a thorough list a little later.
Next, it is time to locate a "marijuana-friendly" physician within the state. An increasing number of prospective patients visit naturopaths. You can find likely candidates' details online or even in your local newspaper.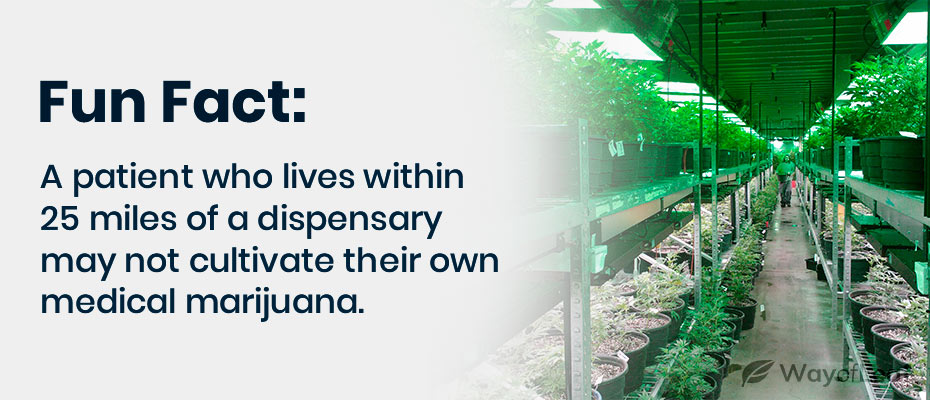 You can choose any of the following types of doctors if they are licensed to practice in Arizona:
Allopathic (MD)
Osteopathic (DO)
Homeopathic [MD(H)/DO(H)]
Naturopathic (NMD or ND)
They must also have a "physician-patient relationship" with you. It means you can't wander in off the street and expect immediate approval. At the very least, the doctor should review your medical records. They should also have a reasonable expectation that they will provide follow-up care.
If you don't have your records, request them from your current physician. A doctor's office must release a patient's complete medical history within 30 days of their request by law.
You will also need to provide proof of residency. You can do this with an Arizona ID, passport, or other photo ID that shows proof of residency. Examples include a utility bill or bank statement.
Step 2 – Visit the Physician
At the consultation, the doctor will review your medical records and ask questions to determine if MMJ will benefit your condition. They will provide the certification you need to complete your application if they believe you are eligible for a medical marijuana card.
However, unlike most states with MMJ programs, a doctor can't simply provide a written recommendation. Only a completed and signed copy of the state's physician certification form will do.
You can get the doctor to complete the certification form on your behalf. There is the DIY option, but few people do it when they can use a trained medical professional instead. The doctor's office takes your photo and uploads it with other documents to the ADHS.
Step 3 – Gather Your Documentation
You need additional documents to complete the online application once you have an officially signed ADHS medical marijuana form. These documents include the following:
A valid photo ID
A current photograph that's separate from your official photo ID taken less than 60 calendar days before the date of your application
A completed and signed Patient Attestation Form
SNAP documentation (if applicable)
*Remember, these documents must be accompanied by the physician recommendation form. Also, you must scan each document and upload it in PDF format for online submission. Hand-delivered applications are not accepted. If you have problems or are not tech-savvy, consult with a local office supply store like Staples, Office Depot, etc.
Check out the AZ Medical Marijuana Qualifying Patient checklist for a complete list of required application materials.
Step 4 – Register with the Official AZ Medical Marijuana Program
Once your documents are ready, register with the ADHS and proceed with the MMJ online application. Click on "Qualifying Patient New Application." Please note that you must complete the process within 90 days of receiving the doctor's written certification.
For further information, feel free to contact the Arizona Department of Health Services:
Arizona Department of Health Services (ADHS)
Medical Marijuana Program
150 North 18th Avenue
Phoenix, Arizona 85007
Phone: 602-542-1025
Compared to other states, Arizona seems to realize that we're in the 21st century. You can easily follow up on your medical card application status using their convenient online service.
Step 5 – Visit a Dispensary
Once you receive your electronic MMJ card, you're free to purchase marijuana from a licensed dispensary in Arizona.
Who Can Apply for a Medical Marijuana Card in AZ?
The first criterion to apply for a medical marijuana card in AZ is residency in the state. Also, only adults aged 18+ are considered. When you apply, you'll have to produce a valid photo ID showing you're old enough for medical marijuana and that you live in Arizona. Applicants aged 17 or under require a legal guardian to register as their caregiver.
Also, you must have one of the qualifying conditions and the approval of a licensed physician to use cannabis for your condition.
Cost of MMJ Card in AZ
The medical marijuana card cost in AZ includes a $150 application fee, although SNAP participants can benefit from a reduced fee of $75. This is more expensive than most MMJ programs, but on the plus side, the card is valid for two years. You can expect to pay between $150 and $200 for the doctor's consultation.
AZ MMJ Card Qualifying Conditions
Arizona patients diagnosed with one of the following "severe, debilitating, or life-threatening medical conditions" are possibly eligible. An MMJ card provides possible legal protection under the Arizona medical marijuana law. Here is a list of the AZ medical marijuana card qualifying conditions:
Cancer
Glaucoma
HIV/AIDS
Hepatitis C
ALS
Crohn's disease
Alzheimer's disease
PTSD
Also, any "chronic or debilitating disease or medical condition" that causes one of the following:
Cachexia (wasting syndrome)
Severe or chronic pain
Severe nausea
Seizures/epilepsy
Muscle spasms (including those characteristic of multiple sclerosis)
Arizona's MMJ law also allows you to request the addition of other conditions to the list.
How Long Does It Take to Get a Medical Marijuana Card in AZ?
After the ADHS receives your completed application, they will issue an electronic registry identification card (if approved) within five working days.
How to Renew My Arizona Medical Card?
It is fairly easy to renew your medical card in AZ. You can do it by downloading the official form. You can only apply for a renewal if the expiration date on your card is less than 90 days away. As per Arizona Administrative Code R9-17-102, the application fee for a renewal application is the same as the application fee for a new form. It is wise to apply for a renewal at least 30 days before the expiration date.
Also, the renewal process requires updating several documents each time, including:
A new, current physician certification.
An original, current photograph (taken no more than 60 calendar days before submitting your renewal).
A new Patient Attestation Form signed and dated with the current date.
Current/updated documentation of your SNAP eligibility, if applicable.
A copy of your new identification (if your name has changed since your last application).
Other Information on the AZ Medical Marijuana License Process
Now, it is time to look into other aspects of the Arizona MMJ program that we haven't yet covered.
What Types of Cannabis Can I Purchase in AZ?
There appear to be no major restrictions on the type of marijuana you can purchase in Arizona. Dispensaries sell flower, topicals, edibles, capsules, concentrates, and salves.
How to Get a Medical Marijuana Card in AZ Online
You must submit the ADHS application online. Also, since telemedicine is permitted in Arizona, it is now possible to complete the consultation online. Several providers offer this service.
Can I Register My Child for Medical Marijuana in AZ?
Yes. A specific form must be completed by minors seeking MMJ in Arizona. They also need the permission of a parent or guardian.
Where Can I Purchase MMJ in Arizona?
The ADHS provides a list of all operating dispensaries once you're issued a card and the approval email is sent.
Originally, Prop 203 limited the number of dispensaries to 124. However, the legalization of recreational cannabis has resulted in an increase in dispensaries. There are over 130 MMJ dispensaries, plus dozens more that sell adult-use weed only.
How Much Cannabis Can I Buy & Possess?
You may possess an "allowable amount of marijuana," defined as 2.5 ounces of usable marijuana every 14 days. You are allowed to possess a maximum of 2.5 ounces.
Can You Grow Marijuana in Arizona with a Medical Marijuana Card?
Only patients who live more than 25 miles from a dispensary can grow marijuana at home. MMJ patients who meet this criterion can grow up to 12 plants at home. You must declare your intention to grow marijuana on the application form.
Where Can I Use My MMJ?
A qualifying patient may not use medical marijuana anywhere other than a private residence, with one exception. It is legal for MMJ patients to eat edibles in public.
Can I Take My MMJ to a Different State?
No. Medical marijuana patients may face federal and local charges of transporting marijuana if they cross state lines with the drug. This is true even if the states between which they are traveling allow medical marijuana. Should you need to travel with your cannabis, contact the state's Bureau of Health to understand the specific laws of your destination state.
Also, MMJ patients from other states can't buy marijuana using their cards in Arizona. However, the state does recognize out-of-state medical marijuana authorization. This means you are subject to the same protections as MMJ users in Arizona, even if you can't purchase medical marijuana in the state.
Furthermore, as the state allows recreational weed, you can buy and possess up to an ounce of marijuana if you're 21+.
What Are the Caregiver Rules?
MMJ patients can assign a designated caregiver who must be aged 21+ and not have an excluded felony offense on their record. Qualifying patients can only designate one caregiver at a time. The caregiver fee is $200.
What If I Lose My Medical Card in Arizona?
If you lose your card, you must contact the ADHS and request a replacement card, which costs $10.
When Did Medical Marijuana in Arizona Become Legal?
Marijuana advocates in Arizona have been trying to get the substance legalized since the 1990s. After a few failed efforts, they finally succeeded in bringing medical marijuana to AZ. On November 2, 2010, the state approved Arizona Proposition 203 (aka the "Arizona Medical Marijuana Act). Prop 203 passed by the slenderest of margins, 50.1% to 49.9%.
How to Get a Medical Marijuana Card in Phoenix
If you live in the Phoenix metro region, you should have access to an abundance of MMJ-friendly doctors, as the area comprises almost 70% of Arizona's population! Furthermore, you should find it easy to locate a licensed dispensary.
MMJ Card for Veterans in AZ
Veterans in AZ may be relieved to know that PTSD and chronic pain are among the qualifying conditions for medical marijuana. Also, certain providers have competitions for veterans, offering a free MMJ card as the prize.
Final Thoughts on Getting an Arizona Medical Marijuana Card
The Arizona MMJ program has existed for a long time and is relatively easy to apply. While it is also possible to buy recreational weed, MMJ patients benefit from higher possession and cultivation limits. Therefore, if you regularly use marijuana for medical purposes, it is possibly worth getting an MMJ card in Arizona.