Overview
Idaho does not have a medical marijuana program and is unlikely to legalize the substance within the next few years, although some state lawmakers are trying to push through a bill. This guide outlines what legal MMJ might look like in the state, with information taken from a recent proposal.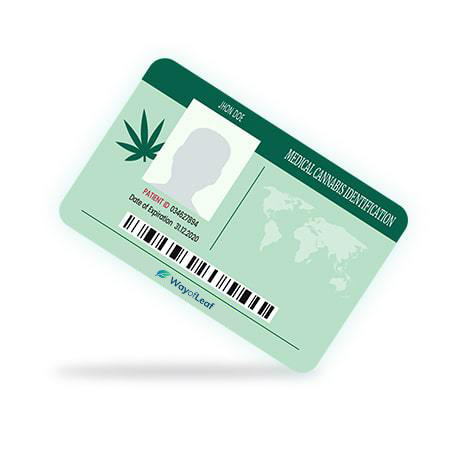 State Program
Approved on
N/A
It is impossible to get an Idaho medical card right now. Despite many attempts from activists, the state has refused to entertain the idea of legalizing MMJ. A recent poll showed that 62% of Idaho residents supported the legalization of weed. Nonetheless, lawmakers are not listening to voters, and it could be several years before an MMJ measure makes it to the ballot. That said, Kind Idaho, a pro-marijuana campaign, continues to fight the good fight. Furthermore, one lawmaker has submitted a medical cannabis bill on the House floor.
However, Idaho residents can't even access standard CBD at present! This article looks at what a medical marijuana program might look like in the state if the substance is legalized. First, let's investigate the existing marijuana laws in the Gem State.
Idaho Medical Marijuana Laws
Idaho has among the strictest anti-marijuana laws in the United States. Possessing any amount is considered a misdemeanor and could lead to a one-year prison sentence. If caught with more than three ounces, you could spend up to five years in jail as it is a felony offense.
Growing or selling any amount of weed is also a felony, with a one-year jail term being the mandatory minimum.
When Will Medical Marijuana in Idaho Become Legal?
It seems highly unlikely that Idaho will legalize MMJ anytime soon. Indeed, ID is one of the few states that doesn't even permit standard CBD products derived from hemp with a maximum THC content of 0.3%. With the proper license, it is legal to grow and transport hemp with up to 0.3% THC in Idaho. However, residents can't use CBD if it contains more than 0.1% THC.
Kind Idaho is trying to get an Idaho Medical Marijuana Act on the ballot in 2024. A similar ballot initiative in 2022 failed, and this one may suffer the same fate unless lawmakers have a change of heart. Meanwhile, the House Health and Welfare Committee Chairman, John Vander Woude, submitted HB370, a personal bill, on the Idaho House floor in March 2023. The bill, if passed into law, would create a medical marijuana program in Idaho. However, personal bills bypass the committee process and hardly ever advance. Realistically, the best result that Woude is likely to achieve is laying the groundwork for future MMJ discussions.
How to Get a Medical Marijuana Card in Idaho
There is no MMJ program in Idaho, but activists have developed various proposals. Here's a taster of the application process should medical marijuana become legal in ID.
Step 1 – Get in Touch with an ID Healthcare Provider
The Idaho medical marijuana application process would probably look broadly similar to the majority of states where the substance is now legal. Prospective MMJ patients would first need to find a cannabis-friendly physician willing to discuss the use of the plant.
Step 2 – Schedule a Consultation
Even if MMJ became legal in Idaho, it would likely take years for any telemedicine provider to get involved in the market. One would need to visit a doctor's office for the consultation. Typically, the appointment lasts 15-20 minutes, with the physician asking the patient why they believe MMJ is a good option.
If the physician believes the patient would benefit from MMJ, they sign a recommendation form.
Step 3 – Register with the Official ID Medical Marijuana Program
The next step would involve applying for a medical marijuana card via the official government website. You would have to submit your application within 90 days of receiving a recommendation. Once approved, you would need to wait a few weeks for the card to arrive in the mail.
Step 4 – Visit a Dispensary
After receiving your card, you would search for an MMJ dispensary located nearby. Even if Idaho legalized medical marijuana in November 2024, it would probably be 2026 or 2027 before dispensaries were ready to sell. This is based on the timeframe of existing programs.
Who Can Apply for a Medical Marijuana Card in ID?
To apply for a medical marijuana card in ID, you would have to be a resident of the state aged 18+. Furthermore, you would need to have one of the state program's qualifying conditions.
Cost of MMJ Card in ID
According to current proposals, the medical marijuana card cost in ID would be approximately $100, and it would remain valid for 12 months.
ID MMJ Card Qualifying Conditions
ID medical marijuana card qualifying conditions would depend on the legislation. However, the Kind Idaho proposal recommends the following:
Terminal illness
Cancer
Glaucoma
HIV/AIDS
ALS
Hepatitis C
Alzheimer's disease
PTSD
Crohn's disease
Tourette syndrome
Huntingdon's disease
Inflammatory bowel disease
Severe/chronic pain
Seizures
Severe nausea
Persistent muscle spasms
Cachexia/wasting syndrome
Regulators could add other qualifying conditions. It would also be possible for Idaho residents to create petitions to include other conditions.
Other Information on the ID Medical Marijuana License Process
The following is further information about the MMJ proposal created by Kind Idaho and snippets of information from Woude's personal bill. A significant number of issues need to be determined. It is also possible that any MMJ program that launches in Idaho will be far different from the existing proposal.
Can I Register My Child for Medical Marijuana in ID?
If following the lead of other states, an Idaho MMJ program would allow minors to apply with the help of a parent/guardian.
Where Can I Purchase MMJ in Idaho?
Details on where to buy medical marijuana will only become clear if the state legalizes the substance.
How Much Cannabis Can I Buy & Possess?
The current proposal from Kind Idaho recommends allowing MMJ patients to buy up to four ounces of marijuana. HB370, on the other hand, would allow ingestible cannabis in pill, tablet, droplet, or chewable form, containing a maximum of 10mg per serving. It would not permit the purchase of marijuana flower, nor would MMJ patients be allowed to vape or smoke the substance.
Can You Grow Marijuana in Idaho with a Medical Marijuana Card?
It would be possible to cultivate up to six marijuana plants at home, but only if the cardholder lives a certain distance from licensed dispensaries or can't afford to buy the substance.
Where Can I Use My MMJ?
If MMJ is allowed in Idaho, it is almost certain that cardholders would only be allowed to use it in a private residence.
Would Idaho Have Reciprocity?
According to the Kind Idaho proposal, MMJ cardholders from other states would be allowed access to the program.
What Are the Caregiver Rules?
The proposal recommends allowing caregivers. If following the lead of other states, becoming a caregiver in ID would require the applicant to be a resident of the state aged 21+ with no criminal convictions for drug offenses. Caregivers would be allowed to assist a maximum of three MMJ patients.
How to Get a Medical Marijuana Card in Boise
Certain cities and counties across the United States have more lenient stances towards marijuana than their respective state governments. However, Boise, the capital and largest city in Idaho, does not! If caught with marijuana in Boise, you can expect the same harsh treatment you'll get anywhere else in the state.
Final Thoughts on Getting an Idaho Medical Marijuana Card
Idaho is one of the staunchest anti-marijuana states in the country. The substance has been outlawed since 1927. Despite activists' best efforts, it seems unlikely that ID will have a medical marijuana program any time soon. Indeed, there are few signs that the state will even decriminalize the plant.
Furthermore, if using CBD oil derived from hemp in Idaho, you must be very careful as such products can't contain more than 0.1% THC. This is below the 0.3% level, which is standard in most of the United States.