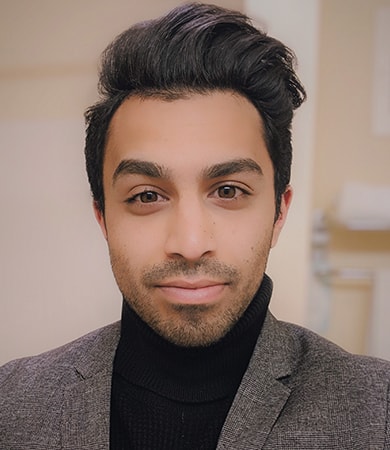 Dr. Sibin Stephen
Dr. Sibin Stephen is a trained pharmacist but considers himself a "student of life".
Born and raised in Carlsbad, CA, Sibin decided to pursue pharmacy and moved across the US to attend Rutgers University and received his Doctorate of Pharmacy (PharmD) degree. After graduation, Sibin pursued a postdoctoral fellowship program with the Massachusetts College of Pharmacy and Health Sciences where he became adjunct faculty, as well as a member of the North American Medical Affairs team with Sanofi Genzyme specializing in Multiple Sclerosis. Currently, Sibin lives in Reno, NV where he serves as a Medical Science Liaison specializing in rare forms of pediatric epilepsy.
Sibin was recently admitted into the Psychedelic-Assisted Therapies and Research Certificate program by the California Institute of Integral Studies where he will further undergo advanced training for future FDA-approved psychedelic-assisted and entactogen-assisted psychotherapy research.
With a passion for life, Sibin is a perpetual learner with interests in psychedelic research, blockchain technology, snowboarding, drone cinematography, astronomy, and music.
LinkedIn | Revue | Twitter | Youtube