Overview
Utah residents may be eligible for an MMJ card. Medical cards for cannabis may allow more freedom in purchasing it. Utah residents suffering from chronic pain could buy cannabis with certain restrictions. Read our guide and find out how.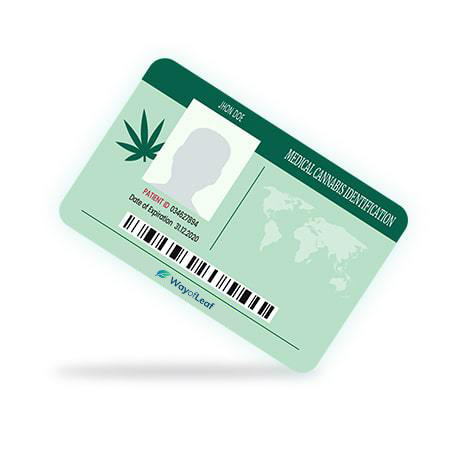 State Program
Approved on
NOVEMBER 6, 2018
According to some, Utah was the first American state to prohibit marijuana in 1915. Other scholars claim California was the first in 1913. However, Massachusetts may have restricted cannabis as early as 1911.
In any case, Utah remained one of the staunchest anti-cannabis states in the country for around a century. Residents of Utah couldn't even purchase CBD oil until 2014. Even then, you needed a physician's recommendation. Intractable epilepsy was the only qualifying condition.
Therefore, it was something of a surprise when Proposition 2, the Utah Medical Cannabis Act, passed on November 6, 2018. On December 3, 2018, the state legislature passed HB3001 and signed the legislation into law on the same day. While it is undeniably good news, the law only permits medical marijuana sold at approved locations and to authorized individuals.
From March 1, 2020, Utah residents were able to apply online to receive their MMJ card. There is also new legislation that will allow licensed physicians to recommend MMJ for up to 15 patients without completing the hours of specialized training.
The MMJ program in Utah is up and running but still faces many difficulties. We outline how you can get a medical marijuana card in Utah below.
How to Get a Medical Marijuana Card in Utah
As part of the Utah Medical Cannabis Act, the state didn't need to have MMJ cards ready until March 1, 2020. The state also wasn't required to offer licenses to dispensaries and facilities until the beginning of 2020. Therefore, it made no effort to speed up the process.
You will now face criminal charges if found with marijuana and no card.
The program is now in play, and the Utah Patients Coalition said that up to 70% of MMJ patients had acquired their cards by January 2021. There were specific criteria outlined in the state's Controlled Substances Act that protected MMJ patients from legal issues if found with cannabis after March 1, 2020. This protection ran out on January 1, 2021.
You will now face criminal charges if found with marijuana and no card. Find out how to get yours below.
Step 1 – Get a Physician's Recommendation
UDOH began accepting applications on March 1, 2020. You need to visit a qualified medical provider (QMP) that is pre-registered to recommend medical marijuana. During this initial consultation, you will discuss how medical marijuana will help benefit your condition. Bear in mind that you need to have one of the qualifying conditions we outline a little later on.
The QMP will complete a full assessment of your medical history. You should NOT begin the online application process before your QMP appointment. Bear in mind that physicians are limited to 275 patient recommendations. Specialists such as oncologists can have up to 600.
Step 2 – Create a Utah ID Account
You need to create a Utah ID account before proceeding with your application in the Electronic Verification System (EVS). Go to id.utah.gov to proceed. Review the EVS user guide and apply online for your MMJ card.
The program is only open to residents of Utah aged 21+. Provide your name, gender, age, and address. Patients must also sign a form where they acknowledge the risks of using medical marijuana.
If you are 18-20, you can qualify if the Compassionate Use Board recommends approval. Minors are also permitted but need to apply for a Medical Cannabis Guardian Card and a Provisional Patient Card. If you have a designated caregiver, they need to apply for a Medical Cannabis Caregiver Card.
Step 3 – Your QMP Goes Online to Issue a Recommendation
After you have started your online application, your QMP needs to log into the EVS. There, they must complete their section of your application. This includes the recommendation for MMJ. At this stage, you pay your application fee. Then, your application gets submitted to the UDOH.
Step 4 – Wait for Approval
Once you have applied, it shouldn't take UDOH more than 15 days to issue a card if you qualify. However, it could take up to 90 days for applications from minors to be reviewed.  After approval, the UDOH will issue the card. They also send an email copy you can save on a smartphone, or else you can print it out.
Step 5 – Use Your MMJ Card
Once you have the MMJ card, you can only purchase, possess, transport, and use weed in a medicinal dosage form. Also, you need to keep your card on you at all times if you have marijuana. You cannot use it in public, barring an emergency.
What Are the Utah Medical Marijuana Costs?
Once you receive your Medical Cannabis Patient Card, it is valid for up to 30 days initially, then six months. You will need to renew the card every six months and pay a fee each time. The MMJ card costs $15 and the first renewal, after 30 days, costs just $5. Each six-month renewal costs an extra $15.
You can also expect to pay between $250 and $300 for a physician's consultation. As a result, getting an MMJ card in Utah is relatively expensive. You can be fined $100 for not having your card if in possession of weed. A similar fine applies for not having your cannabis correctly labeled.
A card for a Guardian (when the patient is a minor) costs $66.25. The 30-day renewal is $5, and each six-month renewal is $24. Caregivers also pay $66.25 but don't have a 30-day renewal. Instead, they pay $14 every six months.
What Conditions Qualify for a Medical Marijuana Card in Utah?
The medical marijuana law has approved the following reasons:
PTSD
Autism
Epilepsy/debilitating seizures
Ulcerative colitis or Crohn's disease
HIV/AIDS
Cachexia
Cancer
Alzheimer's disease
ALS
Persistent nausea unrelated to pregnancy
Multiple sclerosis
Terminal illness with less than six months to live
Any condition which affects less than 200,000 people in America
A condition that causes the patient to require hospice care
Any patient approved by the Compassionate Use Board that doesn't have a medical condition on the list
Chronic and severe pain lasting longer than 14 days, if a non-opioid prescription or a physical intervention such as chiropractic care doesn't work.
Other Information on the Utah Medical Marijuana License Process
When you get a Utah MMJ Card, there are limits on the type of cannabis you can buy and other rules to discuss. We outline such information in this section.
How Much Cannabis Can I Purchase & Possess in Utah?
Qualifying patients can possess a maximum of 113 grams of unprocessed cannabis in 30 days. They must also possess no more than 20 grams of total composite THC.
If you live less than 100 miles from your nearest dispensary, the limits fall. You can have a maximum of 56 grams of unprocessed marijuana flower or the 14-day amount prescribed by your QMP in 12 days. You also can't have more than 10 grams of composite THC in any 12-day period.
You may not smoke cannabis in Utah, nor use any edible aside from the cubes.
The Act allows tablets, capsules, gelatinous cubes, transdermal preparations, topicals, liquid suspension, and concentrated oil. You can now purchase unprocessed cannabis flowers. However, it must be in an opaque container that is tamper-resistant. MMJ cardholders can now also consume resin or wax and are permitted to use a vaporizer. You may not smoke cannabis in Utah, nor use any edible aside from the cubes.
Violating the law could see you charged with a Class B misdemeanor. This carries a potential prison sentence of six months and a fine of up to $1,000.
Is Home Growing Allowed?
No. According to Proposition 2, you could grow up to six cannabis plants at home. However, you had to live more than 100 miles from a licensed dispensary. However, lawmakers passed HB3001, which removed permission for home cultivation under any circumstances.
Where Can I Purchase Cannabis in Utah?
The Utah Medical Cannabis Act enables you to purchase marijuana from a licensed pharmacy using your MMJ card. The state has approved 14 pharmacies. At present, seven are open for business, while the rest are slated to open in 2021. The Act also ensures that there will be no more than one dispensary per 150,000 people in each county.
Where Can Utah Residents Consume Their Marijuana?
It is only legal to use MMJ in a private residence.
Are MMJ Patients Allowed to Use Caregivers?
Yes. If you want to assign a caregiver, you need them to also register with the Utah Department of Health. The caregiver card is automatically renewed with the associated MMJ card. The state will also perform a criminal background check on the person you select. A caregiver can help up to two MMJ patients. It is illegal for anyone other than a designated caregiver to buy marijuana for a patient.
Can Minors Apply for an MMJ Card in Utah?
Yes. Patients aged 18 can apply, but those aged 20 or under need to have their Compassionate Use Board application approved.  Minors under the age of 18 need to apply for a provision patient card, which is issued with the guardian card. The guardian card is for the person applying on behalf of the minor.
Does Utah Have a Reciprocity Agreement?
Utah doesn't have a specific reciprocity agreement. However, certain states may recognize a Utah MMJ card. These include:
Arizona
Arkansas
New Hampshire
Oklahoma
Rhode Island
Maine
Massachusetts
Nevada
However, visitors to Utah who meet one of the state's qualifying conditions can use and possess MMJ. They need to adhere to all state laws in the process. New residents can also possess medical marijuana from out-of-state for 45 days if they have an out-of-state MMJ card.
Published on:
15 Mar, 2019