Overview
New Yorkers may now qualify for a state medical cannabis card. The card can provide access to cannabis that may benefit thousands of sufferers of common disorders and conditions. To check out details, take a peek at our New York MMJ guide. If you think you may qualify, contact your state health department and follow all program rules and instructions.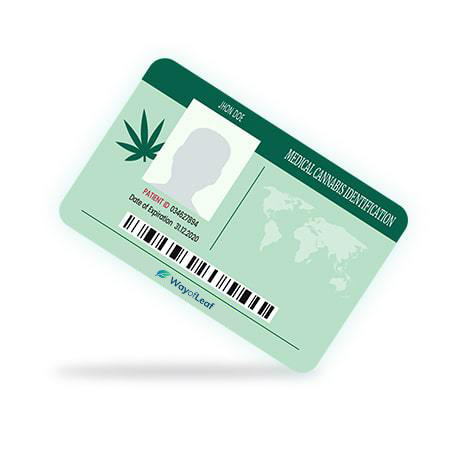 State Program
Approved on
JULY 5, 2014
If you are a New Yorker and require a medical marijuana card, then this comprehensive guide is for you.
Until recently, New York was notorious for having one of the United States' strictest programs on medical marijuana. Its laws weren't much different from any other state with legalized MMJ. However, the process was inconvenient, time-consuming, and expensive.
Interested in getting medical marijuana in New York? Here's all you need to know about the process.
However, that changed significantly in 2017 when a California company called NuggMD took advantage of New York's State Senate Bill 2405. This law allowed for the use of:
"Electronic information and communication technologies by telehealth providers, to deliver healthcare services [including] the assessment, diagnosis, consultation, treatment, education, care management, and/or self-management of a patient."
Now, it is possible to get approved in less than half an hour by a qualified physician, without ever having to leave home! Here's how to get a medical marijuana card in New York.
How to Get a Medical Marijuana Card in New York
Step 1 – Get in Touch with a NY Healthcare Provider
Speak with a physician/health practitioner registered with the New York State Department of Health's Medical Marijuana Program. You can set up an appointment at a physical location, or you can speak with a physician online.
There are several online evaluation options to choose from. NuggMD is one of the highest-rated companies providing this service. However, you should obtain your medical records first, as it helps speed up and streamline the process. Whether it is online or in-person, you will need to discuss your potential use of MMJ with the physician.
Bear in mind that only NY residents with proof of their residency are eligible. You must also have a qualifying medical condition. We outline the list of such terms a little later on. Temporary residents receiving treatment in New York can show residency via a utility bill, lease, or other DOH approved documentation.
If the doctor approves you, they will provide a certification for medical marijuana. Those who use reputable online services find that they receive their recommendation letter just a day after approval.
Step 2 – Register with the official NY Medical Marijuana Program
The next step is to register with the Medical Marijuana Program through the state's online Patient Registration System. There are two ways to do this:
You can ask your doctor's office. (In fact, most MMJ doctors will include this in the price of the consultation).
You can submit your application through the ny.gov website. You need to create an account if this is your first MMJ application.
Once you've submitted your information and receive approval, it takes 7-10 days for your medical marijuana card to arrive in the mail. At this point, you can purchase legal marijuana from a qualified NY state dispensary.
Step 3 – Visit a Dispensary
You should receive a Temporary Registration Identification Card. You can use it along with a government-issued I.D. to purchase cannabis from a licensed dispensary. Unfortunately, there aren't realistically enough locations for a state the size of New York at present.
Those who are approved can rest assured that the standard of cannabis in licensed dispensaries is typically high. All MMJ products must get tested by an independent laboratory certified by the DOH's Environmental Laboratory Approval Program.
What Are the New York Medical Marijuana Costs?
Once you receive your MMJ certification from a qualified physician, the cost to apply for the medical marijuana card is $50. This is a non-refundable application fee. However, at the time of writing, the DOH has waived the fee. You will also encounter costs/charges from the initial physician consultation, which can range anywhere from $99-$299. There are online services that offer a full service for around $139.
What Conditions Qualify for a Medical Marijuana Card in New York?
You are potentially eligible for an MMJ card in New York if you have any of the following qualifying conditions:
Cancer
HIV/AIDS
ALS (Lou Gehrig's disease)
Parkinson's disease
Multiple sclerosis
Neuropathy (or other forms of nervous tissue/spinal cord damage)
Spasticity
Epilepsy
Inflammatory bowel disease (IBS)
Huntington's disease
Chronic pain that degrades health and functional capacity as an alternative to substance use or opioid use disorder
Moreover, patients who suffer from a severe debilitating or life-threatening condition or any of the following may be entitled to medical marijuana:
Cachexia (wasting syndrome)
Severe nausea
Seizures
Severe or persistent muscle spasms
PTSD
Other Information on the New York Medical Marijuana License Process
Here is some more useful information regarding medical marijuana in New York:
What Types of Cannabis Can I Purchase?
At present, marijuana products are limited to 'non-smokable' forms. These include:
Capsules
Oils
Sprays
Vaporizer products
Liquids
This means you can't smoke cannabis flower, nor can you purchase edibles in a licensed dispensary.
Where Can I Purchase MMJ in New York?
At the time of writing, there are 38 licensed dispensaries open in New York. There are plans for two new dispensaries in Chemung and Nassau. There are ten state-regulated organizations in charge of these locations. Please note that dispensaries in New York only accept cash payments.
How Much Cannabis Can I Buy & Possess?
A registered MMJ patient can hold up to a 30-day supply of approved products at any time.
What Are the Penalties for Possession with No MMJ Card?
Possession of up to two ounces of weed without a card is a 'violation.' You get a fine of up to $200. Possession of over two ounces is a misdemeanor, with up to one year in prison and a $1,000 fine as the penalties. Once you go above this limit, you are committing a felony, with a jail term of up to four years on the cards.
Can You Grow Weed in New York with a Medical Marijuana Card?
No. The New York MMJ program doesn't allow home growing. If you are caught cultivating marijuana in any amount, the criminal penalty is a misdemeanor. It means potential jail time of one year and a maximum fine of $1,000.
Where Can I Use My MMJ?
You should only use it at your home or in a private residence. It remains illegal to smoke or vaporize approved products in places where tobacco smoking is prohibited. You are not permitted to use MMJ in motor vehicles or a car park. It is also illegal to vaporize within 100 feet of school grounds unless you are on private property.
My New York Medical Marijuana Card Has Expired. How Do I Get a Renewal?
MMJ cards in New York are valid for one year. Similar to most states, the renewal process is the same as obtaining a new card. You will have to re-submit your application annually. This means paying money for a new doctor's consultation.
Can I Take My Meds to a Different State?
No. There are no reciprocity laws in place. You can't use your ID card in any other state, and an out-of-state ID card is invalid in New York.
Who Can Use Medical Marijuana?
Only NY residents over the age of 21 may use MMJ. If you are under 21, a parent or legal guardian can complete the application for you as a designated caregiver.
What Are the Caregiver Rules?
MMJ patients can designate up to two caregivers in New York. Your caregiver must go through the same application process. They can help a maximum of five patients in obtaining, possessing, and administering MMJ. Caregivers are also allowed to possess a maximum of a 30-day supply on behalf of a patient.
If you have any other questions, feel free to view our New York FAQ page or contact us through our Facebook page.
Found this post informative? Help us get it in front of people who need the information by SHARING the post.
Published on:
21 Jun, 2019