Overview
New Yorkers may now qualify for a state medical cannabis card. The card can provide access to cannabis that could benefit thousands of sufferers of common disorders and conditions. To check out details, take a peek at our New York MMJ guide. Contact your state health department and follow all program rules and instructions if you think you may qualify.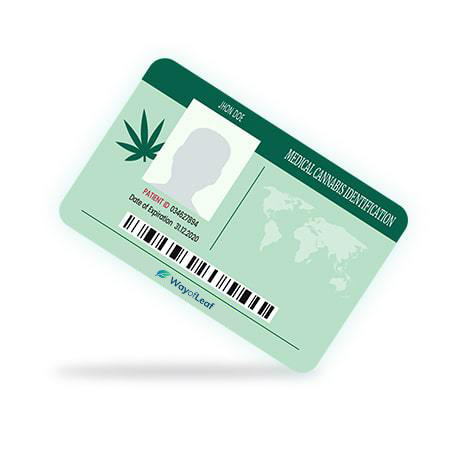 State Program
Approved on
JULY 5, 2014
This comprehensive guide is ideal if you are a New Yorker requiring a medical marijuana card.
Until recently, New York was notorious for having one of the United States' strictest programs on medical marijuana. Its laws weren't that different from any other state with legalized MMJ. However, the process was inconvenient, time-consuming, and expensive.
Are you interested in getting medical marijuana in New York? Here's all you need to know about the process.
However, that changed significantly in 2017 when a California company called NuggMD took advantage of New York's State Senate Bill 2405. This law allowed for the use of:
"Electronic information and communication technologies by telehealth providers, to deliver healthcare services [including] the assessment, diagnosis, consultation, treatment, education, care management, and/or self-management of a patient."
Now, it is possible to get approved in less than half an hour by a qualified physician without ever leaving home! This guide shows you how to get a medical marijuana card in New York. First, however, let's check out the general cannabis laws in the Empire State.
Medical Marijuana Card – NY Cannabis Laws
Everything changed for the marijuana industry in New York on March 30, 2021. On this day, Governor Andrew Cuomo signed The Marihuana Regulation & Taxation Act (MRTA). It legalized the use of recreational cannabis in New York state.
It is a game-changer for many reasons. Apart from allowing adult-use weed in NY, the law expunged marijuana-related criminal records in New York state that previously led to losses of homes, licenses, and jobs.
It is now legal to possess up to three ounces of cannabis without suffering a legal penalty. The possession of 3-8 ounces is a misdemeanor, and you enter felony territory once you have over eight ounces.
The sale of up to three ounces without receiving any compensation is similarly legal. However, selling any amount for money without a license is a misdemeanor, and it becomes a felony when the amount is over 25 grams. If convicted, you could serve up to four years in prison.
Although it is legal to use and possess marijuana in New York if you're 21+ years old, legal sales won't begin until 2022. It will also become legal to grow marijuana at home in a few years. However, until recreational sales begin, you can only buy medical cannabis legally in the state.
The MRTA also contains provisions to expand the MMJ program, which we outline later. As a result, it is perhaps worth applying for a medical marijuana card in New York even when adult-use cannabis becomes available.
How to Get a Medical Marijuana Card in New York
The proposed changes to the MMJ program as part of the MRTA have yet to take effect, so the following information remains up to date.
Step 1 – Get in Touch with a NY Healthcare Provider
Speak with a physician/health practitioner registered with the New York State Department of Health's Medical Marijuana Program. You can set up an appointment at a physical location or speak with a physician online. The state's medical marijuana program outlines a reasonably large number of participating licensed physicians in all 62 counties.
Some of these medical professionals are physician assistants and nurse practitioners. All practitioners must complete a minimum of a two-hour course before they're allowed to certify patients for MMJ.
There are several online evaluation options to choose from. NuggMD is one of the highest-rated companies providing this service. However, you should obtain your medical records first, as it helps speed up and streamline the process. Whether online or in-person, you will need to discuss your potential use of MMJ with the physician.
Bear in mind that only NY residents with proof of their residency are eligible. You must also have a qualifying medical condition. We outline the list of such terms a little later on. Temporary residents receiving treatment in New York can show residency via a utility bill, lease, or other DOH-approved documentation.
Step 2 – Schedule a Consultation
Once you've found a licensed medical professional, book a consultation and discuss why you feel MMJ will benefit you. We advise patients to be as detailed as possible, particularly when answering questions related to their symptoms. This enables the doctor not only to determine the right product but also a suitable starting dosage.
The process is quicker and easier if you use an online provider like NuggMD. It involves filling a short, confidential form which is sent to a Nugg doctor for review. Then you chat with the doctor via video chat.
If the doctor approves you, they will provide a certification for medical marijuana. Those who use reputable online services find that they receive their recommendation letter just 24-48 hours after approval. You also receive instructions on how to register with the state's MMJ program.
Step 3 – Sign up for a New York State Government Account
Once you have the doctor's certification, double-check it to ensure all the information is accurate. It also includes data such as the expiration date (one year from the issue date) and your dosing recommendation.
It is also a great idea to get a New York State I.D. as it helps when applying for an MMJ card. Go to my.ny.gov to complete this step. The username and password you use let you sign up for various state services, and the NYS identification is incredibly handy to have.
Step 4 – Register with the official NY Medical Marijuana Program
Registration for the New York Medical Marijuana Program occurs through the state's online Patient Registration System. There are two ways to do this:
You can ask your doctor's office. Most MMJ doctors will include this in the price of the consultation.
You can submit your application through the ny.gov website.
You need to prove your identity by entering your state I.D. number or your 9-digit driver's license.
Once you've submitted your information and receive approval, you must wait to receive your card in the mail. In the meantime, you receive a Temporary Registration Identification Card. Print it out and use it to buy MMJ while you wait for the permanent card.
Step 5 – Visit a Dispensary
Use your temporary or permanent card along with a government-issued I.D. to purchase cannabis from a licensed dispensary. Unfortunately, there aren't enough locations for a state the size of New York at present.
Those who are approved can rest assured that the standard of cannabis in licensed dispensaries is typically high. All MMJ products must get tested by an independent laboratory certified by the DOH's Environmental Laboratory Approval Program.
Please note that you must bring your card and certificate, or you can't buy medical marijuana in New York. Also, while your doctor can recommend certain types of cannabis delivery, it is legal for a dispensary's budtender to suggest something different. If this happens and you're in doubt, give your doctor a call.
What Are the New York Medical Marijuana Costs?
Once you receive your MMJ certification from a qualified physician, the cost of applying for the medical marijuana card is $50. This is a non-refundable application fee. However, at the time of writing, the DOH has waived the fee. You will also encounter costs/charges from the initial physician consultation, ranging from $99 to $299. There are online services that offer a full service for around $149.
Qualifying Conditions for a Medical Card in NY
You are potentially eligible for an MMJ card in New York if you have any of the following qualifying conditions:
Cancer
HIV/AIDS
ALS (Lou Gehrig's disease)
Parkinson's disease
Multiple sclerosis
Neuropathy (or other forms of nervous tissue/spinal cord damage)
Spasticity
Epilepsy
Huntington's disease
Chronic pain that degrades health and functional capacity where cannabis is an alternative to opioid use
Substance abuse disorder
Moreover, patients who suffer from a severe debilitating or life-threatening condition or any of the following may be entitled to medical marijuana:
Cachexia (wasting syndrome)
Severe nausea
Seizures
Severe or persistent muscle spasms
The MRTA will expand the medical marijuana program by increasing the number of qualifying conditions. Soon, MMJ patients with the following may also become eligible for the state's program:
Alzheimer's
Muscular dystrophy
Dystonia
Rheumatoid arthritis
Autism
Any other condition certified by the practitioner
How Long Does It Take to Get a Medical Marijuana Card in NY?
The temporary card you receive is valid for 30 days. This is more than enough time because it takes 7-10 business days for your medical marijuana card to arrive in the mail. At this point, you can purchase legal marijuana from a licensed NY state dispensary. Under the MRTA, the amount of weed that medical marijuana patients can purchase is set to double.
How to Renew a Medical Marijuana Card in NY
Once you have your MMJ card in New York, it is valid for 12 months. Patients must renew their card annually, which is easier than ever, thanks to services like NuggMD. It enables you to proceed with your renewal without the need to schedule a physician's appointment. Instead, you can sign in to your existing account and answer a few simple questions.
From there. Nugg's physician will decide whether to renew your recommendation. If they do, you receive a copy of the renewal in 24-48 hours. If you don't renew on time, you have to go through the entire process from the beginning.
Another option is to visit your physician for a consultation to receive the renewal certification. Once you have it, log into the my.ny.gov website and follow the renewal steps.
Other Information on the New York Medical Marijuana License Process
Here is some more useful information regarding medical marijuana in New York.
What Types of Cannabis Can I Purchase?
At present, marijuana products are limited to 'non-smokable' forms. These include:
Capsules
Oils
Sprays
Vaporizer products
Liquids
This means you can't smoke cannabis flower, nor can you purchase edibles in a licensed dispensary. However, once the MRTA is implemented, smokable marijuana will be available for purchase.
How to Get a Medical Marijuana Card in NY Online
Go to the my.ny.gov website and register once you have received your doctor's certification. You'll need to create a my.ny.gov account if you don't already have one. Click on the 'Health Applications' icon and learn how to register as a patient or caregiver. After approval, you receive a temporary registry I.D. card which is valid for 30 days. You should receive your permanent card within ten days and can use the temporary version in the meantime.
Where Can I Purchase MMJ in New York?
At the time of writing, there are 40 licensed dispensaries open in New York. There are ten state-regulated organizations in charge of these locations. Please note that dispensaries in New York only accept cash payments.
How Much Cannabis Can I Buy & Possess?
A registered MMJ patient can hold up to a 30-day supply of approved products at any time. Your physician will determine how much marijuana that constitutes. This will increase to a 60-day supply when the MRTA comes into effect. Also, recreational users can legally possess up to three ounces, but there's nowhere for them to purchase cannabis at present legally.
Can You Grow Marijuana in New York with a Medical Marijuana Card?
No. The New York MMJ program doesn't allow home growing. However, the new law will permit all adults aged 21+ to cultivate up to six plants at home. Growing more than six plants is a misdemeanor with a possible jail term of one year. Yet this provision in the MRTA doesn't come into effect until 18 months after the act's rules take effect.
Therefore, recreational users probably won't be able to grow marijuana at home until 2024. In contrast, MMJ patients can do so 12 months earlier.
Where Can I Use My MMJ?
It is best only to use it at your home or in a private residence. It remains illegal to smoke or vaporize approved products in places where tobacco smoking is prohibited. You are not permitted to use MMJ in motor vehicles or a car park. It is also illegal to vaporize within 100 feet of school grounds unless you are on private property.
A host of 'No Smoking of Any Kind' notices are appearing throughout the state. If caught, breaking this law could result in a fine of $25 and 20 hours of community service. However, the NYPD has instructed its officers to avoid stopping and arresting anyone they see smoking cannabis in public, as long as the individual is smoking in a legal area as per the Clean Indoor Air Act.
Can I Take My MMJ to a Different State?
No. It is federally illegal to transport marijuana across state lines. If you bring cannabis into New York from another location, you could face a five-year prison sentence. However, you can use your out-of-state ID card in several states, including Arizona, Arkansas, and Oklahoma. This means you can buy and use cannabis with your NY MMJ card in those states, but you can't bring it in or out of the state.
Who Can Use Medical Marijuana?
Only NY residents over the age of 21 may use MMJ. If you are under 21, a parent or legal guardian can complete the application for you as a designated caregiver.
What Are the Caregiver Rules?
MMJ patients can designate up to two caregivers in New York. Your caregiver must go through the same application process. Caregivers are also allowed to possess a maximum of a 30-day supply on behalf of a patient.
Once the MRTA takes effect, MMJ patients will be able to designate up to five caregivers. Designated caregivers will be able to serve up to four different patients.
Final Thoughts on Getting a New York Medical Marijuana Card
Ever since the New York MMJ program was implemented, it was considered one of the most restrictive in the nation. However, things have taken a dramatic turn in recent times. The Marihuana Regulation & Taxation Act will significantly expand the medical marijuana program. It plans to increase MMJ patient supply, add new qualifying conditions, and permit the use of smokable marijuana.
The MRTA also legalizes recreational cannabis. However, adult-use marijuana is not for sale at present, which means you still need an MMJ card to use the plant in New York legally.
If you have any other questions, please view our New York FAQ page or contact us through our Facebook page.
Found this post informative? Help us get it in front of people who need the information by SHARING the post.