Overview
If Floridian residents want to obtain medical marijuana, they may be in luck. Recent updates allow for qualifying patients to apply for mmj cards. Read our article to find out more regarding criteria and guidelines.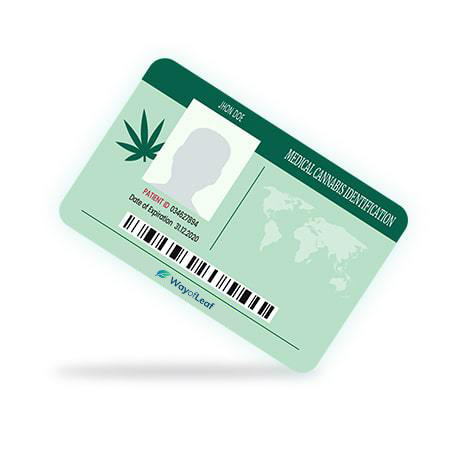 State Program
Approved on
June 15, 2017
Amendment 2 came into effect in Florida on January 3, 2017. It allowed patients with a debilitating medical condition to purchase medical marijuana. However, there were protests against the legalization of cannabis in the state. It was only on June 15, 2017, that Governor Rick Scott signed the bill into law. Newly qualified patients were permitted to purchase cannabis with any THC content from July 1, 2017, onward.
There are tens of thousands of patients already on the MMJ program, with countless more hoping to follow suit.
However, opening a legal MMJ dispensary in Florida is a long, drawn-out process. As a result, patients are only now beginning to get a reasonable degree of access to cannabis. Furthermore, Floridians on the program were only allowed to smoke marijuana from March 18, 2019! In the intervening period, you could only use capsules, vape devices, oils, and capsules. Finally, there are dozens of stores open for business.
Fortunately, the process is pretty well-organized and streamlined for user-friendliness. If you are a legal Florida resident and need a Florida marijuana license (MMJ Card), this comprehensive guide is for you.
How to Get a Medical Marijuana Card in Florida: The Complete Rundown
The general process of applying for and obtaining medical cannabis in Florida hasn't changed much in the last few years. Unlike many other states, Florida permits permanent or seasonal residents to access the MMJ program. You are a 'seasonal' resident if you:
Live in Florida for at least 31 consecutive days in a year
Maintain a temporary residence
Return to the state at least once a year
Are registered to vote or pay income taxes in Florida
Here is the full MMJ in Florida process:
Step 1) Get Your Medical Records and Make an Appointment with a Doctor
The first step to get a Florida medical marijuana card is to obtain your medical records and receive a signed physician's statement from a doctor. You can only use a licensed doctor who is in the state's Medical Marijuana Use Registry. Check on the Florida DOH website for an updated list of Florida medical marijuana doctors. There is also a list of qualifying physicians on the OMMU page.
Only residents are permitted to get an MMJ card in Florida. You need to provide proof of residency. Examples include a Florida I.D., a passport, or another form of photo identification.
Step 2) Go to Your MMJ Doctor Consultation
At the appointment, your doctor will perform a medical examination and ask a few questions. The goal is to determine whether you are a good candidate for MMJ. If the doctor thinks you are and diagnoses you with a qualifying condition, you can proceed.
The physician will enter your name and information into the Florida Marijuana Use Registry (aka the Compassionate Care Registry). The state's Department of Health is in charge of it. You can't apply for your FL MMJ card until you are officially in the Registry.
Your doctor can apply, or you can submit the application yourself.
Only the physician can enter you in the Compassionate Use Registry.
Step 3) Complete and Submit Your Application Online
Once in the Registry, you can submit a completed form to the Office of Medical Marijuana Use.
Submitting the application is by far the longest part of the process. In some instances, it can take upwards of three weeks for the DOH to review your request and issue the MMJ card.
This is the timescale if all of your paperwork is in order. If it isn't, the DOH will ask you to reapply with the proper documentation. You receive an email notification if your application is approved.
You can order from a licensed MMJ dispensary with the approval email temporarily until you receive your ID card.
What Are the Florida Medical Cannabis Card Costs?
When applying for a medical marijuana card in Florida, applicants have two fees to pay:
The initial payment to meet with the qualified physician (cost varies depending on location).
The registration fee for the application, which is $75.
Also, full-face, passport-type color photographs are required, so this may carry an additional small cost. The price of meeting with a qualified physician can vary, though, on average, it is around $150.
You need to renew the MMJ card annually. This process includes having to pay your doctor consult fees and the $75 registration fee again. You should complete the renewal process 45 days before the expiration date.
[You can find more information on the FL MMJ application process by visiting the official website of the Office of Medical Marijuana Use]
What Are the Qualifying Conditions for Medical Marijuana in Florida?
Patients in Florida diagnosed with one of the following "debilitating medical conditions" are afforded legal protection under the Florida Medical Marijuana Legalization Initiative (as per Amendment 2):
Amyotrophic lateral sclerosis (ALS / Lou Gehrig's disease)
Cancer
Crohn's disease
Epilepsy
Glaucoma
HIV / AIDS
Seizures
Chronic muscle spasms
Multiple sclerosis
Parkinson's disease
Post-traumatic stress disorder (PTSD)
Any ailment/condition "of the same severity/symptoms" (as determined by the recommending physician)
A terminal condition diagnosed by a doctor other than the physician issuing the certification
Chronic nonmalignant pain caused by a qualifying condition. You are also eligible if this pain originates from a qualifying condition and persists "beyond the usual course" of the disease
Other Important Information on the Florida Medical Marijuana License Process
While we've outlined the general process for how to apply for medical marijuana. Florida also has a few "unique" rules and regulations that it behooves you to be aware of. Here are answers to some of the most common FAQ concerning medical cannabis in Florida:
My Florida Medical Marijuana Card has Expired. How Do I Get a Renewal?
A patient (or their legal representative) must annually submit a renewal application, along with the application fee. You are also required to include accompanying documents to the department forty-five (45) days before the card expiration date.
Once I Have My Florida MMJ Card, Where Can I Buy Marijuana?
You or your legal caretaker can buy cannabis products from a licensed medical marijuana treatment center (MMTC) in the state of Florida. Currently, there are over 140 operating locations in the state. If you don't live near a physical location, however, most dispensaries offer free delivery across the entire state.
Once I Have My MMJ Card, Can I Grow My Own Marijuana?
No. Florida law only allows licensed dispensing organizations to grow, process, and distribute marijuana. The department will refer any business or individual suspected of violating state law to local law enforcement for investigation. It is important to remember that marijuana is illegal under federal law.
Can I Take My Meds to a Different State?
No. According to current laws in the state, you can only use cannabis in Florida with a state MMJ card. Medical marijuana patients may face federal and local charges of transporting marijuana if they cross state lines with the drug. This is still true even if the states between which they are traveling allow medical marijuana.
Who Can Use Medical Marijuana in Florida?
Florida law has several requirements for patients to be eligible to receive low-THC cannabis or medical cannabis. Here are the general outlines for MMJ use within the state:
| MMJ REQUIREMENT | DESCRIPTION |
| --- | --- |
| Qualifying condition | A patient must have been diagnosed with a qualifying condition (see full list above) |
| Residency | All MMJ patients must be a Florida resident, and be able to provide proof of residency |
| Age limitations | If under the age of 18, a Florida patient must have a second physician agree to the use of medical cannabis in order to obtain a valid MMJ identification card |
| Prior treatments | A qualified MMJ patient must have tried other forms of treatment without success |
| Physician determination | The recommending physician must determine that the risk(s) of cannabis use are "reasonable in light of the benefit to the patient" |
| Compassionate Use Registry | All patients must be registered with the Compassionate Use Registry by their ordering physician |
Can I Use Medical Marijuana Anywhere in Florida?
Similar to most states with an active MMJ program, the use of any form of medical cannabis in Florida is prohibited in public places.
How Do I Appoint a Caregiver?
You can appoint a caregiver, as long as they meet the following criteria:
NOT a qualified physician.
NOT employed or have an economic interest in an MMJ testing laboratory or treatment center.
Aged 21+ and a resident of Florida.
They agree to help you with MMJ in writing.
Complete a caregiver certification course. It costs a maximum of $100 and is renewed every two years.
Pass a background screening. There is an exception to this rule if your caregiver is a close relative.
A caregiver can only help one patient unless that patient is a minor, and the caregiver is a legal guardian or parent. Other exceptions include patients with a developmental or intellectual disability or are admitted to a hospice.
How Much Medical Cannabis Should I Consume?
We are not medical professionals. Therefore, you should always consult with a Florida marijuana licensed physician before using it. When you receive your recommendation, however, the ordering doctor will disclose how much cannabis you are allowed to purchase per month. They also outline the types of products you can buy.
At present, a physician may not certify more than six x 35-day supplies of smokable cannabis for a single patient. However, they can ask for a DOH-authorized exception. For the record, a 35-day supply should not exceed 71 grams.
[If you have any other questions on how to get a medical marijuana card in Florida, feel free to view our Florida FAQ Page or contact us through our Facebook page!]
Found this post informative? Help us get it in front of people who need a medical marijuana card in Florida by SHARING it!
Published on:
27 May, 2019